*We may earn a commission for purchases made using our links. Please see our disclosure to learn more.
California is heaven for paddle boarding! It has so many different locations to explore, and paddle boarding Long Beach is one of them!
Long Beach is a beautiful coastal city and port in Southern California with so much to explore, I remember visiting there the first time and being awe-struck by how much there is to do there.
In this article – I'll share my top 12 paddle boarding locations in Long Beach, each offering its unique charm and challenges that you can explore on your next visit to California.
Why Long Beach is a Paddler's Paradise
Long Beach, with its diverse waterways and stunning coastline, is a haven for paddle board enthusiasts. Whether you're a beginner or a seasoned paddler, the city offers a variety of spots that cater to all skill levels… And I guarantee that there is something for you.
So let's get into it…
Paddle Boarding Long Beach: 12 Best Spots To Explore
Location #1: Alamitos Bay
This bay is perfect for those who prefer calm waters. The tranquil setting and beautiful surroundings make it an ideal spot for beginners or anyone looking to enjoy a leisurely paddle. There are lots of other paddlers all over this bay so you can high-five someone as you go past. 😎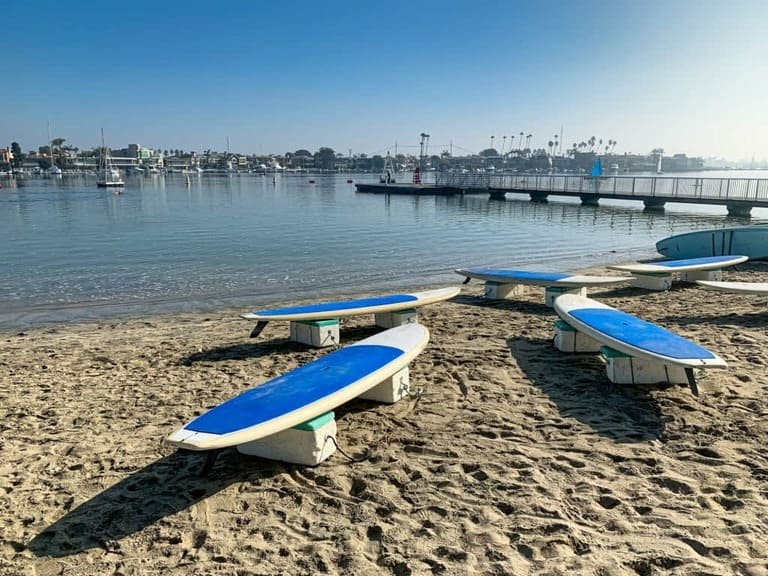 Location: Google Maps
Location #2: Naples Canals
A Venice-like Experience Paddle through these enchanting canals and enjoy the Venice-like ambiance. It's a unique experience with picturesque homes and bridges lining the waterways. I loved paddling down these canals and imagining which home I was going to own one day.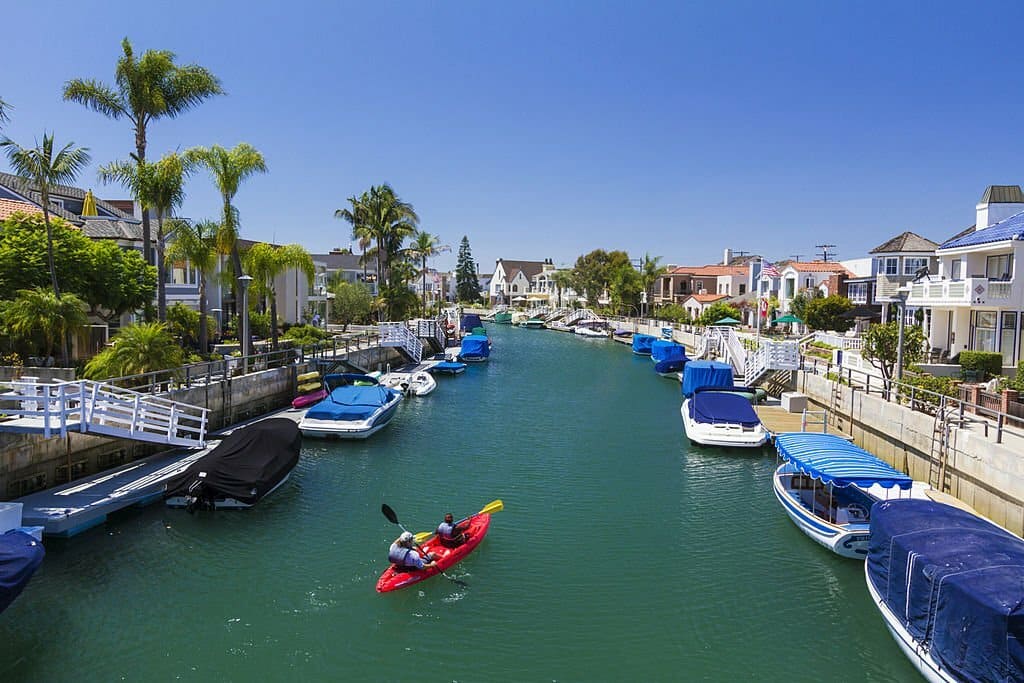 Location: Google Maps
Location #3: Rainbow Harbor
For a more urban setting, Rainbow Harbor offers a lively atmosphere with stunning views of the city skyline and the iconic Queen Mary. You can even paddle right up close to the boat and take a water selfie 📷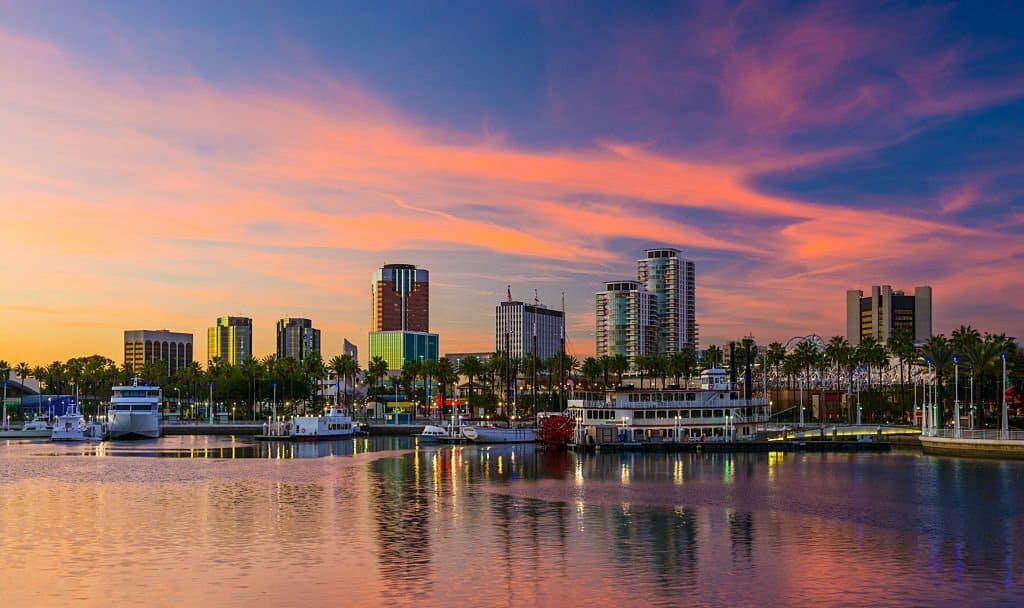 Location: Google Maps
Location #4: Marine Stadium
The calm waters of Marine Stadium are great for beginners. It's also a popular spot for various water sports, offering a fun and energetic environment. There are some really amazing boats in the marina and I have many fond memories of talking to the owners and asking them for beers.🍻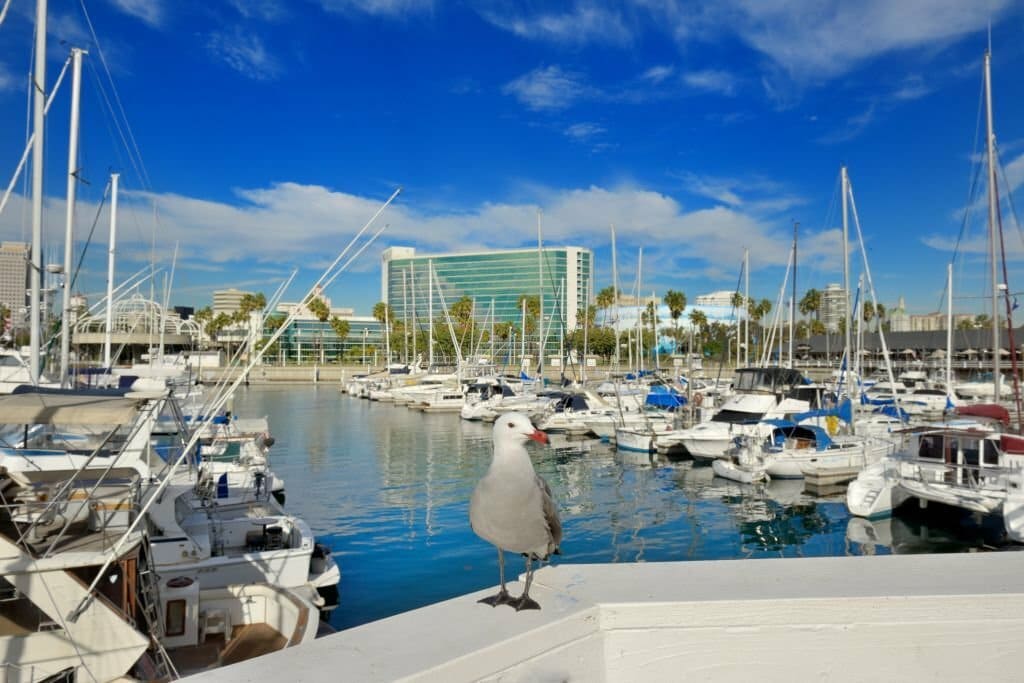 Location: Google Maps
Location #5: Colorado Lagoon
This quiet and secluded lagoon is a hidden gem, perfect for those seeking a quiet and peaceful paddle boarding experience away from the crowds. It is also a sensational place to learn how to SUP because there are areas with shallow water that let you stand and get back on the board easily if you fall off.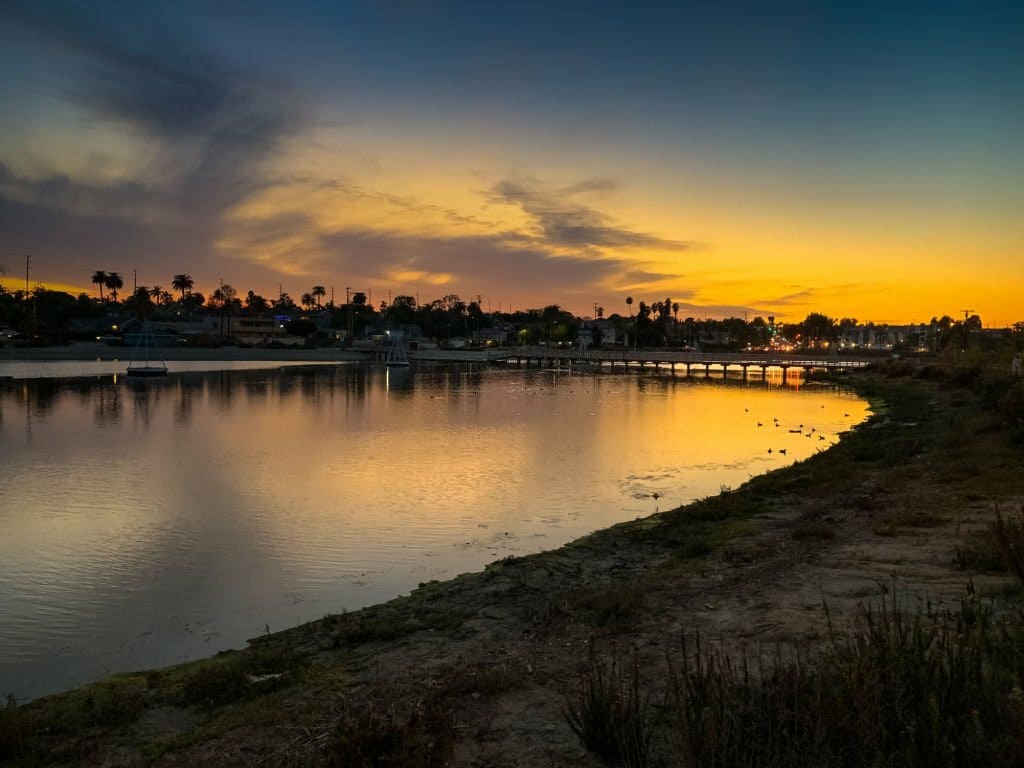 Location: Google Maps
Location #6: Shoreline Village
Enjoy paddle boarding with a picturesque backdrop of Shoreline Village. It's a great spot to combine water sports with some shopping and dining. There are lots of quaint little shops to explore along with great food. If you are looking for a paddle boarding Long Beach spot to spend the entire day at – this is the spot!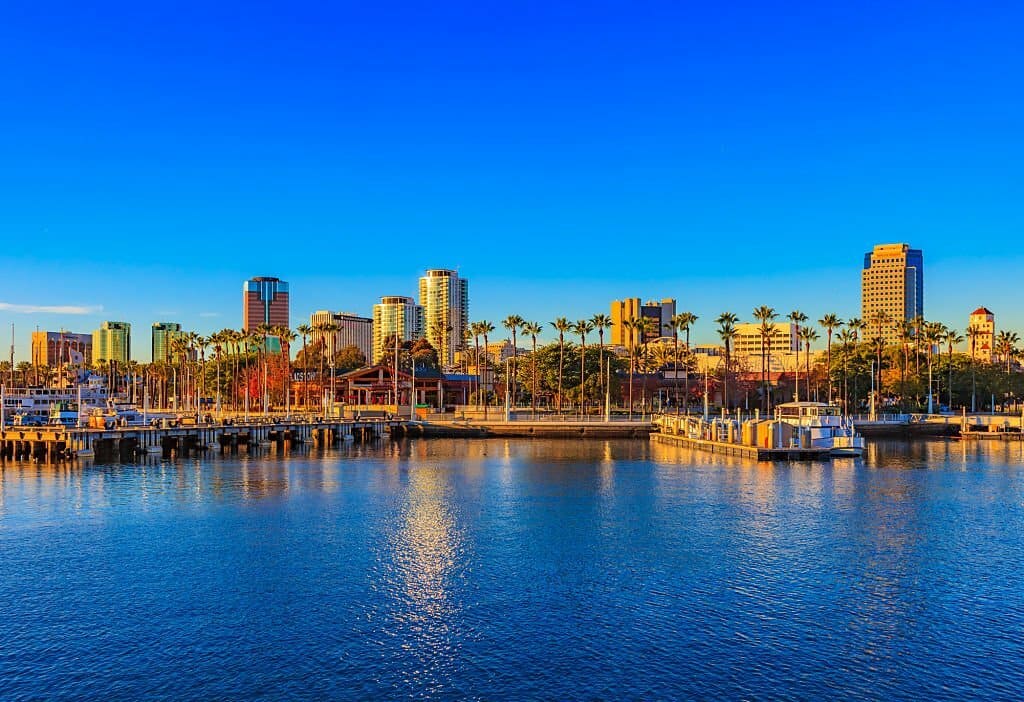 Location: Google Maps
Location #7: Belmont Shore
Belmont Shore offers a vibrant beach atmosphere, perfect for an exciting day of paddle boarding and beach activities. It's really fun paddling out to the Veterans memorial pier and checking it out, and then going and relaxing on the beach.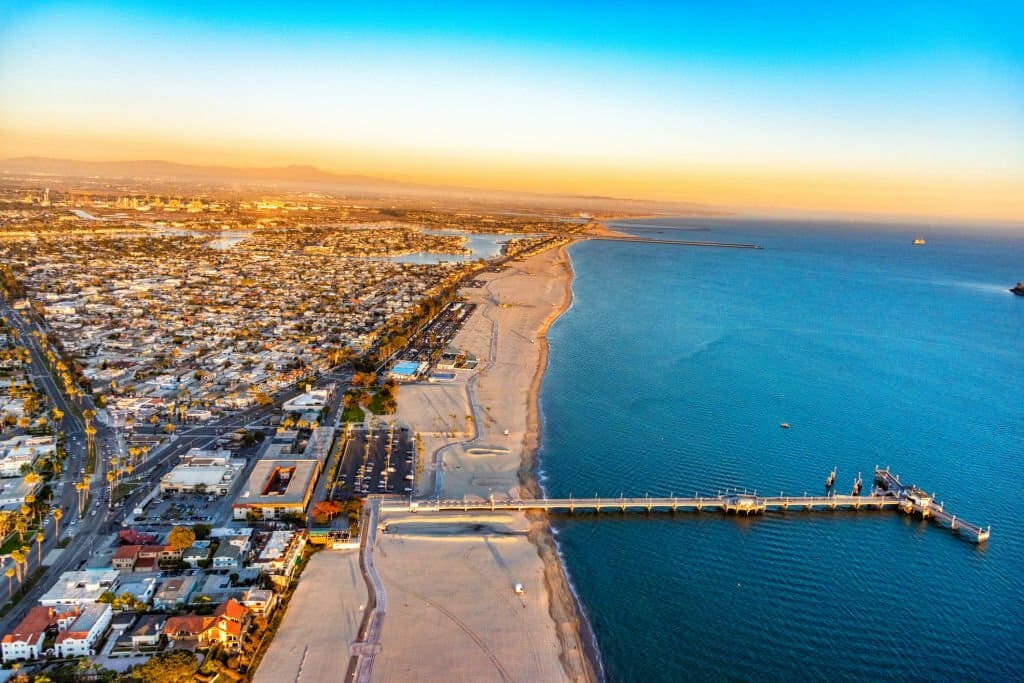 Location: Google Maps
Location #8: Mother's Beach
With gentle waves and shallow waters, Mother's Beach is ideal for families and those new to paddle boarding. The water is shallow and gentle and there are lots of kids around, so if you have a family then this is a great spot to get your little ones into the sport.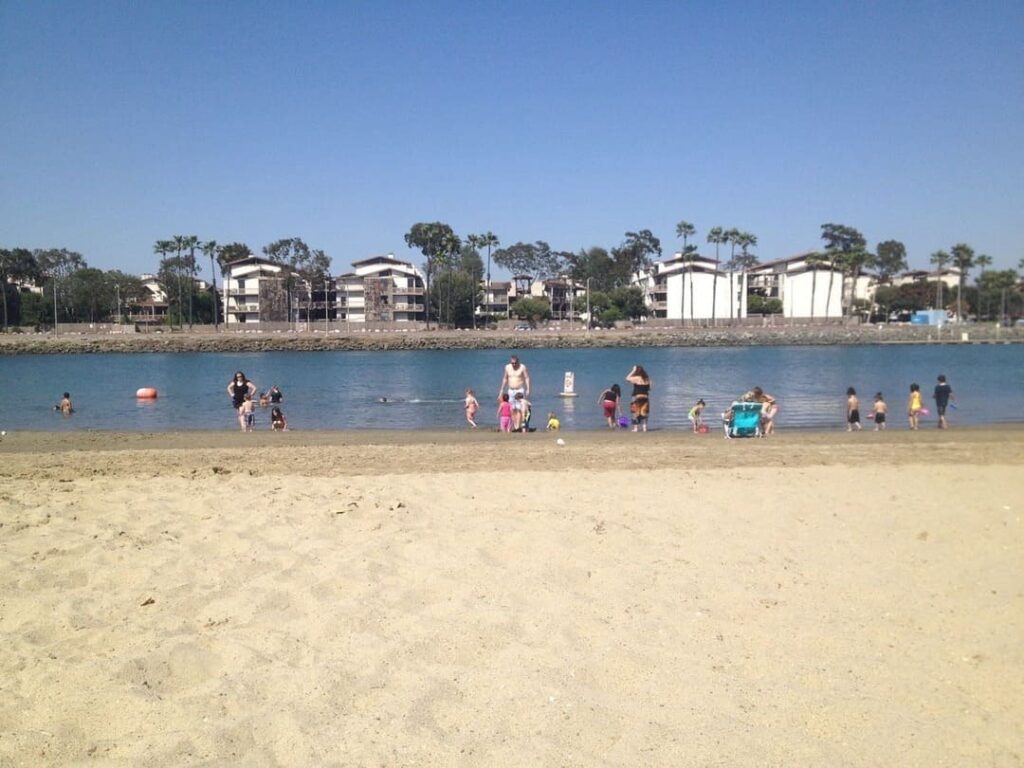 Location: Google Maps
Location #9: Sunset Beach
As the name suggests, Sunset Beach is the place to be for stunning sunset views. Paddle boarding here in the evening is a magical experience. Make sure that you pack some drinks to enjoy after your paddle while the sun is setting. Or you can even grab a cooler and do sundowners on the water! ☀️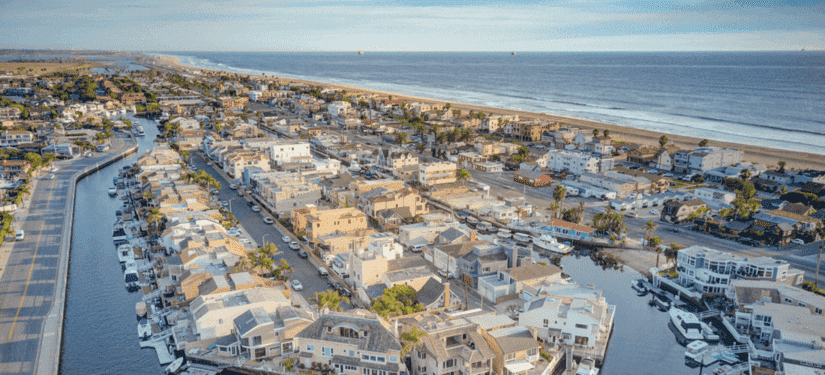 Location: Google Maps
Location #10: Seal Beach
If you're looking to escape the hustle and bustle, head to Seal Beach. It's known for its peaceful environment and wildlife sightings. It's also really fun to explore the pier and play in the waves if you want to try some light sup surfing.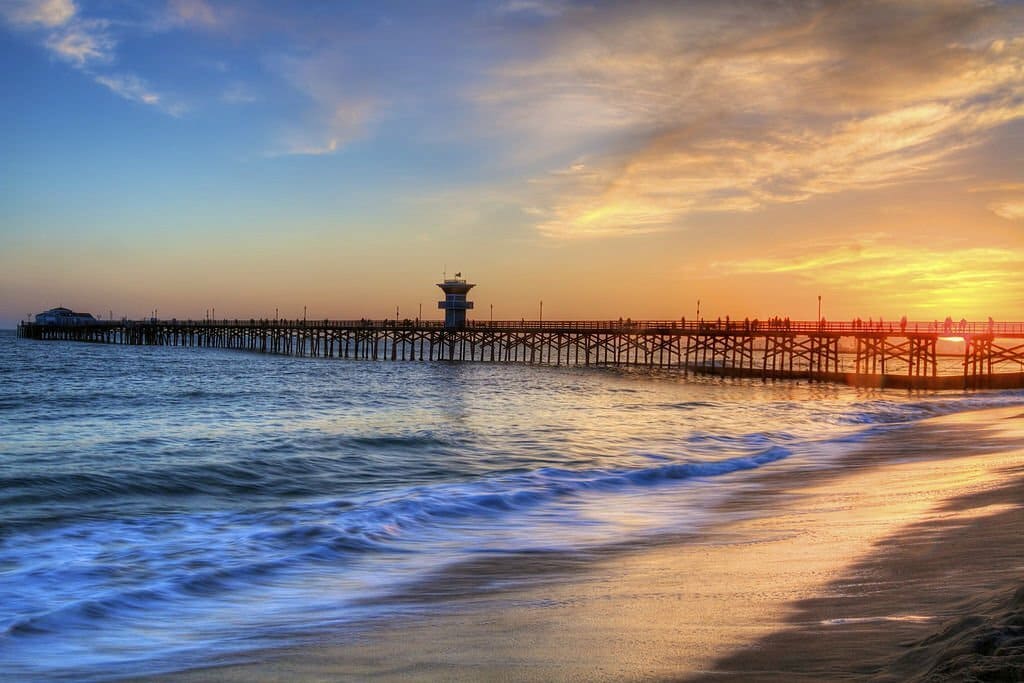 Location: Google Maps
Location #11: Huntington Harbor
Explore the intricate maze of waterways of Huntington Harbor. It's a great spot for an adventurous day of exploration on your paddle board. Enjoy all the different boats on the water and the music playing, it's often a great vibe on a sunny day if you like a bit of a party.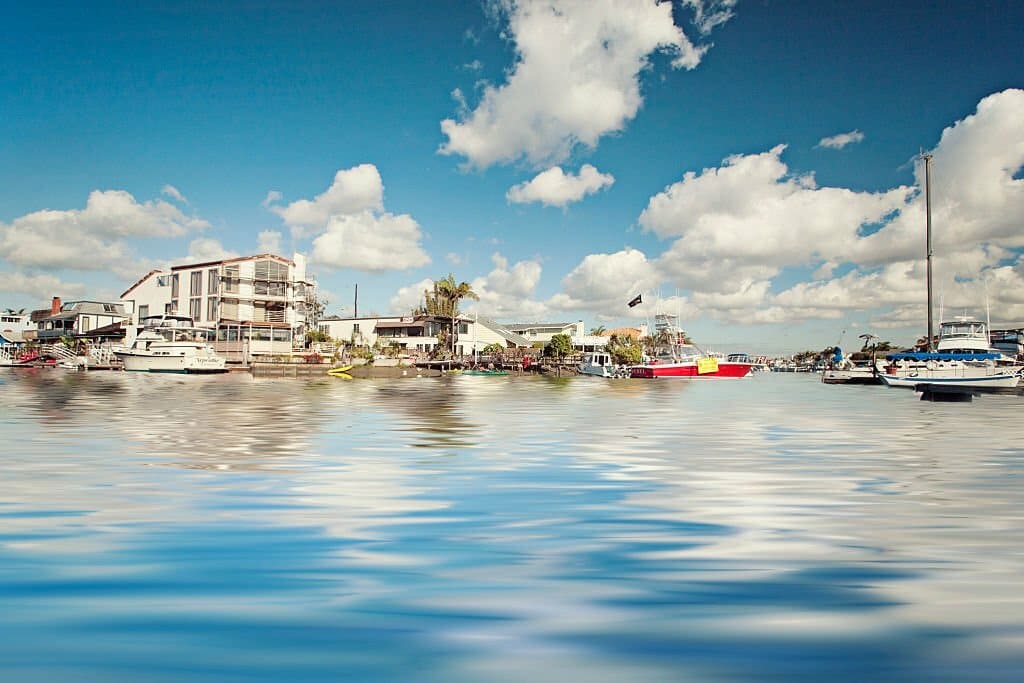 Location: Google Maps
Location #12: San Pedro Bay
For a different perspective, paddle board near the Port of Long Beach in San Pedro Bay. The bustling port activity adds a unique element to the experience. Make sure to pay attention to the boat traffic so that you stay safe out there in the water.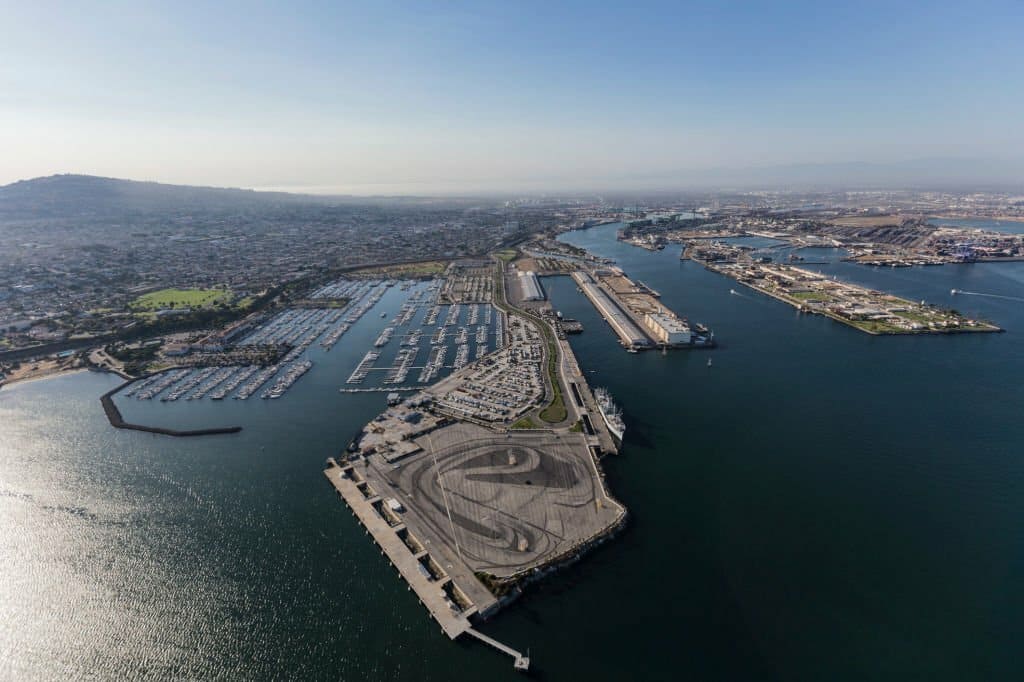 Location: Google Maps
Should You Buy Or Rent A Paddle Board?
A common question that comes up often is whether it's better to rent or buy a paddleboard. My response is usually, "it depends."
If you're looking to add a new activity to your lifestyle, one that offers exploration, fitness, and fun times with friends, then purchasing your own board is the way to go. Having your own board is always preferable to renting.
However, if you're just dipping your toes into the world of paddleboarding, and you're only planning to paddleboard once, then renting a board is a smart choice. 🙂
If you decide to rent then let's talk about rental places…
Paddle Boarding Long Beach: Places To Rent
This is a really nice rental place with friendly staff and really nice paddle boards. They also offer kayaks and hybrid- paddleboard kayaks so that you can have fun for the whole family.
Make sure to check the prices below because they have different prices depending on the season. Military and first responders also get a 50% discount which is a nice touch.
Price: $20 for 3 hours
Address: 16862 Pacific Coast Hwy, Sunset Beach, CA 90742, United States
Directions: Google Maps
Contact Number: +1 714-654-2142
Safety Tips for Paddle Boarding Long Beach
Before leaving on your adventure, make sure that you familiarize yourself with the safety aspects of paddle boarding.
Check Weather Conditions
The weather can always be unpredictable, so I recommend that you check the weather before you head anywhere. The last thing that you want is to be stuck in the scorching sun without sun cream and a hat.
Here is a detailed weather report of Long Beach:
LONG BEACH WEATHER
Wear Safety Gear
You want to make sure that you're always wearing safety gear when paddling in the sea. This includes a life jacket and leash.
Don't Forget To Have Fun (And Take Photos)
Taking your camera with you on paddleboarding adventures can create amazing memories. The distinctive view from atop your paddleboard provides exceptional opportunities for photography. If it's within your budget, I highly recommend getting a GoPro. They are unmatched in their suitability for capturing the essence of paddleboarding.
My Recommendation: GoPro HERO 11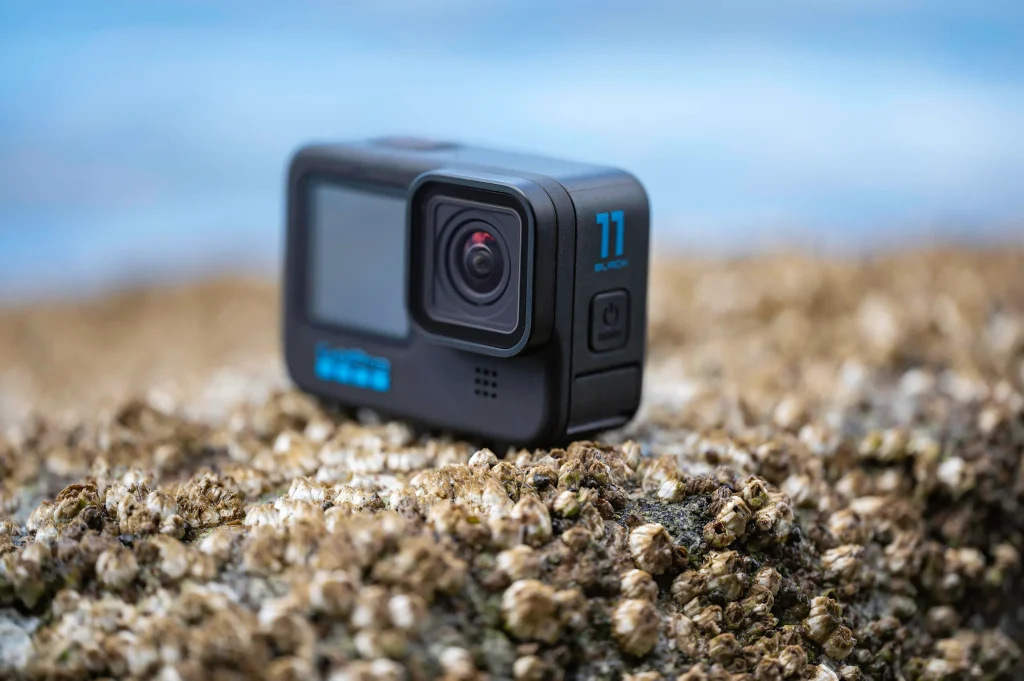 Where To Buy: Amazon
Key Features:
– 27MP Camera
– Waterproof
– 1.9 Inch Screen Size
– Emmy Award Winning Hypersmooth 5.0 Stabilization
– Great Battery life.
Healthy Benefits of Paddleboarding
Paddleboarding isn't just about having fun; it's a fantastic workout too. Engaging your core muscles for balance and propelling yourself forward with each stroke is a full-body exercise. Plus, the calming effect of the water and the fresh ocean air contribute to reduced stress levels. It's a win-win for your physical and mental well-being.
Conclusion
While all these locations offer something special, the Naples Canal holds a special place in my heart because it helps me dream of better things. The reason I got into this sport is to improve my life, learn discipline and also empower others to be better. When I get to see the beautiful houses in the Naples Canal then all of this comes to the forefront. Which location will it be for you? I encourage you to try out all these spots and find your favorite. Paddle boarding in Long Beach is an experience you won't forget.
What is the best season for paddle boarding in Long Beach?
The best season for paddleboarding in Long Beach is typically from late spring to early fall. During this period, the weather is warmer, and the water conditions are generally more favorable. However, thanks to California's mild climate, paddleboarding can be enjoyed year-round, though you might need a wetsuit during the cooler months.
Do I need any permit for paddle boarding in Long Beach?
Generally, you don't need a permit for recreational paddleboarding in Long Beach. However, it's always good to check local regulations as they can change. If you plan to paddleboard in certain protected areas or participate in organized events, additional permissions might be required.
Can beginners try paddle boarding in open sea locations?
Beginners can try paddleboarding in open sea locations, but it's important to start in calmer waters with minimal waves and wind. Places like Alamitos Bay or Mother's Beach in Long Beach are ideal for beginners. Always ensure that you are aware of your surroundings, wear a life jacket, and it's advisable to have an experienced paddler with you.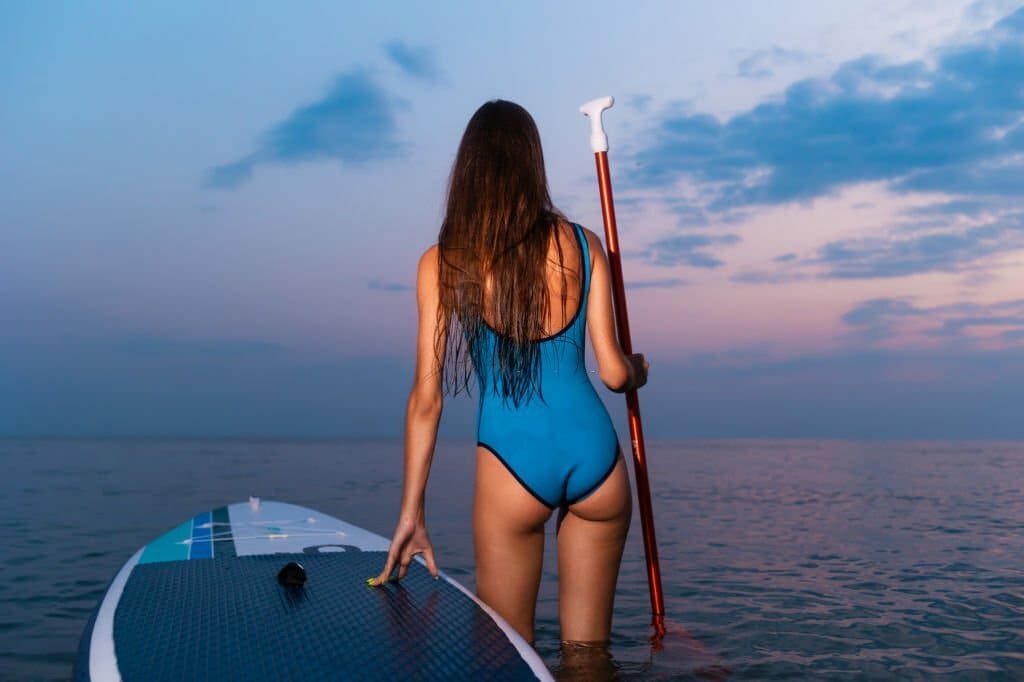 Are there any paddle board rental places near these locations?
Yes, there are several paddleboard rental places near popular paddleboarding spots in Long Beach. These rental shops often offer a range of boards suitable for different skill levels, and some also provide lessons and guided tours.
What should I bring for a paddleboarding day out?
For a day of paddleboarding, you should bring a life jacket, sunscreen, water, a hat, sunglasses, and appropriate clothing for the conditions (such as a swimsuit or wetsuit). If you're planning to be out for an extended period, consider bringing snacks, extra water, and possibly a waterproof bag or case for personal items like your phone or camera.