*We may earn a commission for purchases made using our links. Please see our disclosure to learn more.
Guess what? Paddleboarding Denver, Colorado is a really amazing experience! With its stunning natural landscapes and calm lakes, it offers a plethora of fantastic spots to explore with your SUP.
So, grab your board, slap on some sunscreen, and let's dive into the 16 world-class places to paddleboard near Denver!
The 16 Best Places To For Paddleboarding Denver
Now, let's get to the nitty-gritty of choosing the perfect paddleboarding spot. Your skill level and personal preferences play a huge role in this decision. Are you a beginner looking for calm waters to get your bearings? Or an experienced paddleboarder seeking a more challenging adventure? Whatever your preference, paddleboarding Denver has a spot for you. Keep an eye out for factors like water conditions, scenery, and accessibility to make the most of your paddleboarding experience.
Location #1: Cherry Creek Reservoir
Let's start our paddleboarding journey with a visit to the serene Cherry Creek Reservoir. Nestled just outside Denver, this oasis offers a haven for paddleboarders. The water here is often calm, making it an excellent choice for beginners looking to master their balance. But it's not just about the calm waters—Cherry Creek Reservoir boasts stunning surroundings that add to the experience. The shimmering water against the backdrop of the Rocky Mountains creates a picturesque setting that's perfect for leisurely paddling.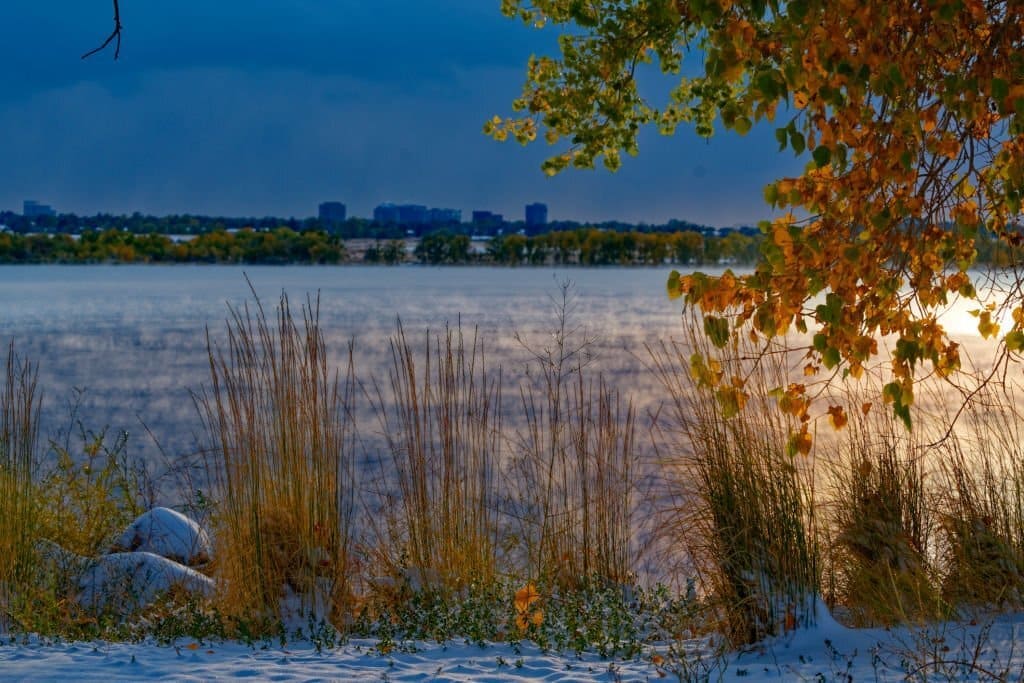 Location: Google Maps
Location #2: Chatfield State Park
For those of you seeking variety, Chatfield State Park has you covered. This park features a sprawling reservoir that's a paddleboarder's paradise. Whether you're a novice or an experienced paddler, you'll find your perfect spot here. The best part? The park offers facilities galore, including rental options and picnic areas. And if you're a nature enthusiast, keep your eyes peeled for the diverse bird species that call this park home.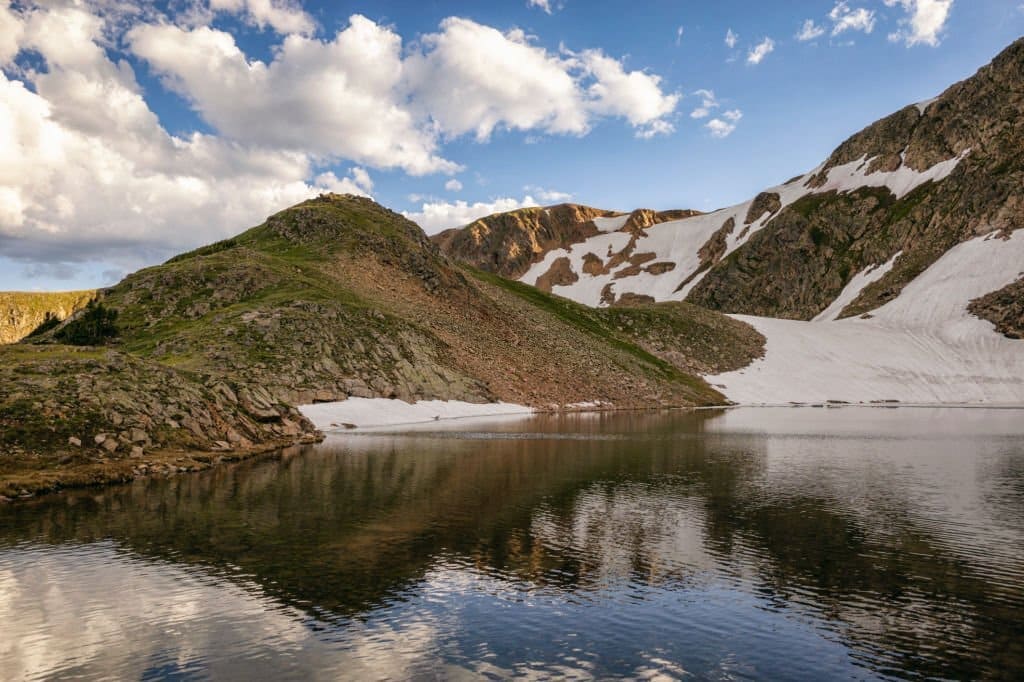 Location: Google Maps
Location #3: Sloan's Lake
Sloan's lake is such an under-rated spot when paddleboarding Denver. This 177-acre lake is nestled right within the city, offering a unique juxtaposition of urban and natural beauty. The Denver skyline provides a stunning backdrop as you paddle away, creating a vibe that's hard to beat. And when you're done paddling, take a leisurely stroll around the lake or enjoy a picnic by the shore.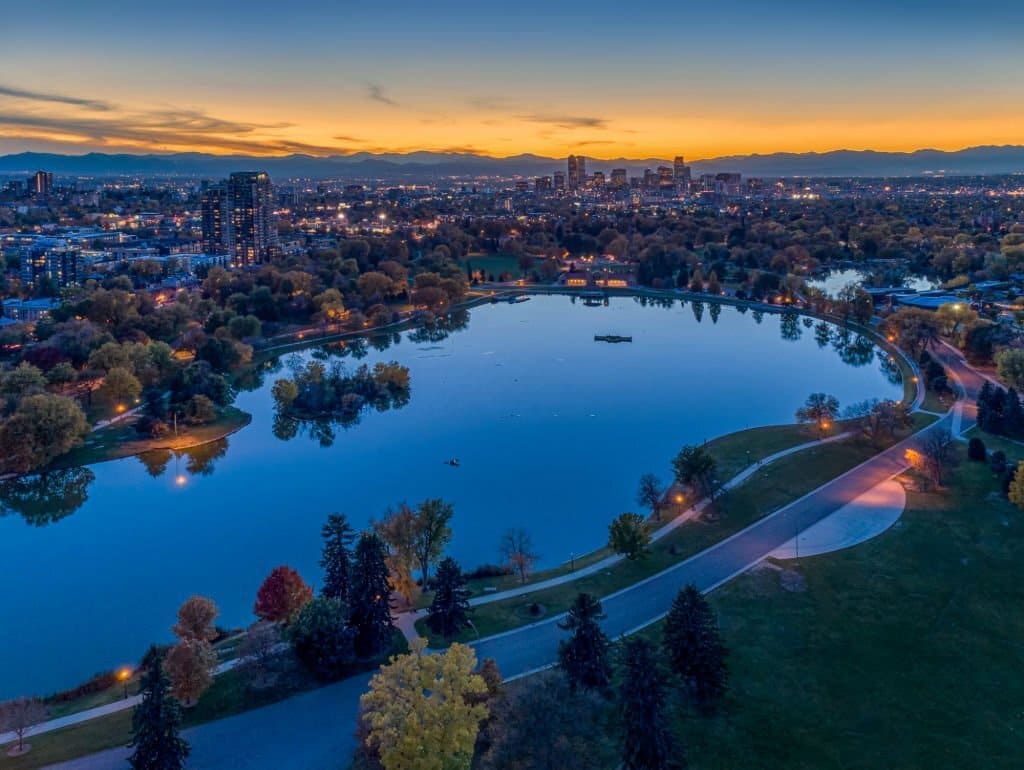 Location: Google Maps
Location #4: Bear Creek Lake Park
For those of you seeking a paddleboarding experience with a touch of the wild, Bear Creek Lake Park is the place to be. Located in Lakewood, this park offers a picturesque backdrop of the foothills, creating a serene atmosphere for your paddleboarding escapade. The water here is generally calm, making it a great spot for families with little adventurers. And guess what? The park isn't just about paddleboarding—you can also enjoy hiking, biking, and even horseback riding.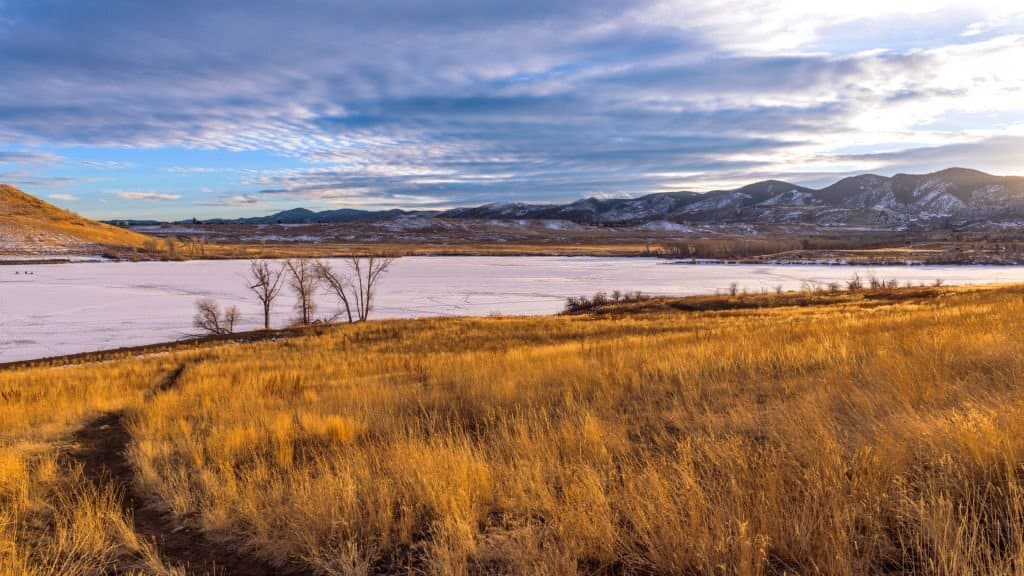 Location: Google Maps
Location #5: Boulder Reservoir
Looking to combine your paddleboarding adventure with some recreational fun? Look no further than the Boulder Reservoir. With its stunning views and an array of water activities, this reservoir is a true gem for outdoor enthusiasts. The sandy beaches offer a perfect launch pad for your paddleboard, and the expansive water body invites exploration. Whether you're looking to paddle peacefully or indulge in some beach volleyball after, Boulder Reservoir has it all.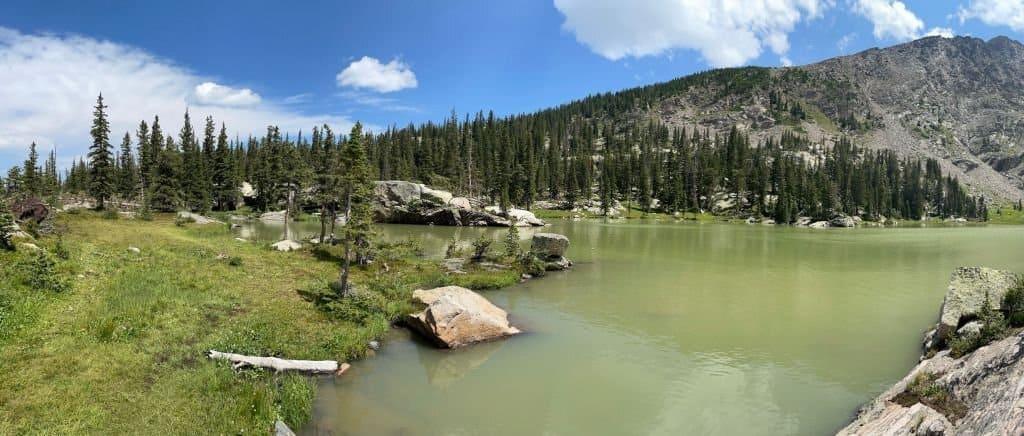 Location: Google Maps
Location #6: Horsetooth Reservoir
Prepare to be blown away by the beauty of Horsetooth Reservoir. Nestled in the foothills, this mountain-framed reservoir provides a paddleboarding experience like no other. Picture yourself gliding across the water while taking in panoramic views of the surrounding mountains—pure bliss! This spot is a bit of a hidden gem, so you'll likely find fewer crowds and more serenity.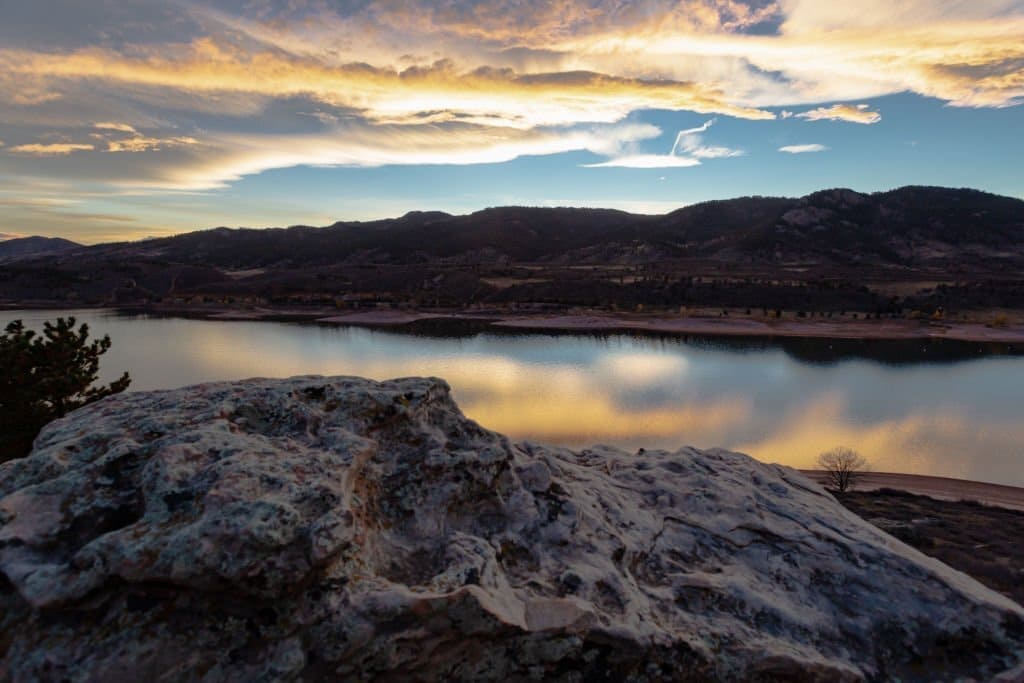 Location: Google Maps
Location #7: Standley Lake Regional Park
Looking for a tranquil oasis away from the city's hustle? Standley Lake Regional Park has got your back. This suburban gem offers a serene paddleboarding experience with calm waters that are perfect for beginners. But it's not just about the peaceful atmosphere—this park is home to a wide variety of wildlife, from birds to deer, adding an extra layer of magic to your adventure.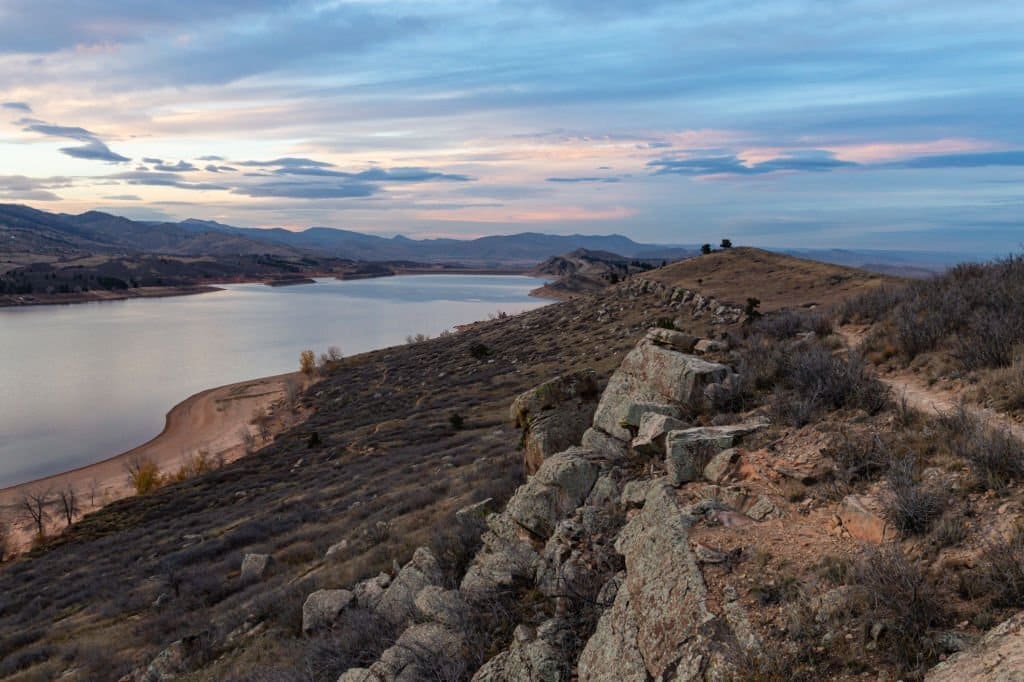 Location: Google Maps
Location #8: Grand Lake
If you're up for a bit of a drive, why not venture out to Grand Lake? This alpine paradise offers a paddleboarding experience that's as unique as it is breathtaking. The lake is nestled right next to Rocky Mountain National Park, offering you the chance to paddle while surrounded by towering peaks and pristine wilderness. It's a true escape from the ordinary, and the chilly alpine waters are just the thing to cool you off on a warm day.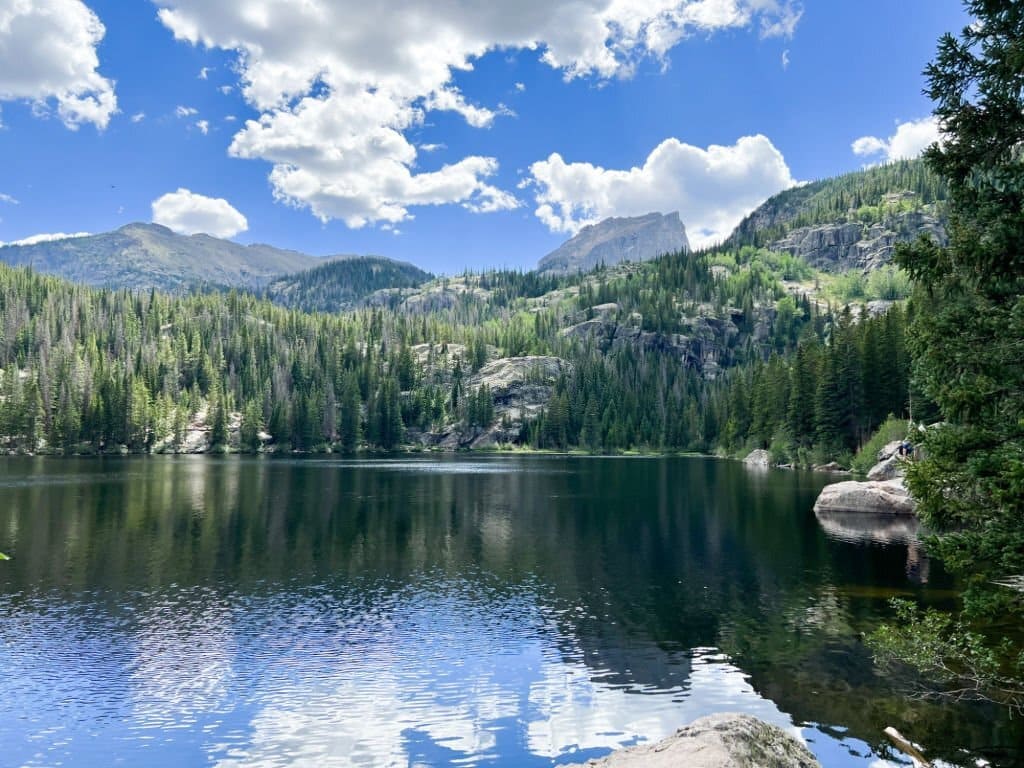 Location: Google Maps
Location #9: Clear Creek White Water Park
For those of you who crave a bit of an adrenaline rush, Clear Creek White Water Park is a must-visit. This man-made white water park offers a thrilling paddleboarding experience that's unlike any other. Brace yourself for the twists, turns, and challenges that the water park's features present. It's a fantastic way to level up your paddleboarding skills while getting your heart racing.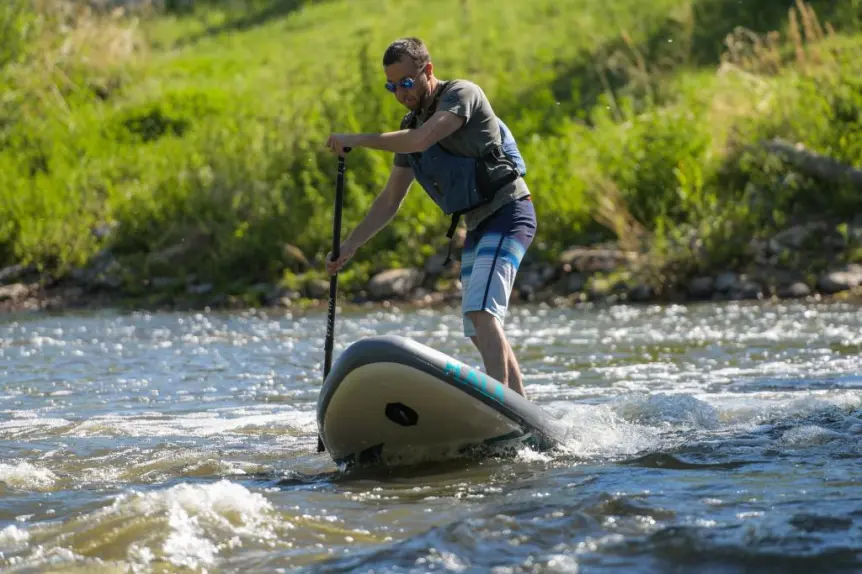 Image Source: Denver Post
Location: Google Maps
Location #10: Carter Lake
Seeking a more secluded paddleboarding experience? Carter Lake might be just what you're looking for. Tucked away in the foothills, this uncrowded lake provides a serene backdrop for your adventure. You can paddle to your heart's content, fish to your heart's delight, or simply relax and take in the beauty around you. Plus, camping options make it a great spot for an overnight adventure.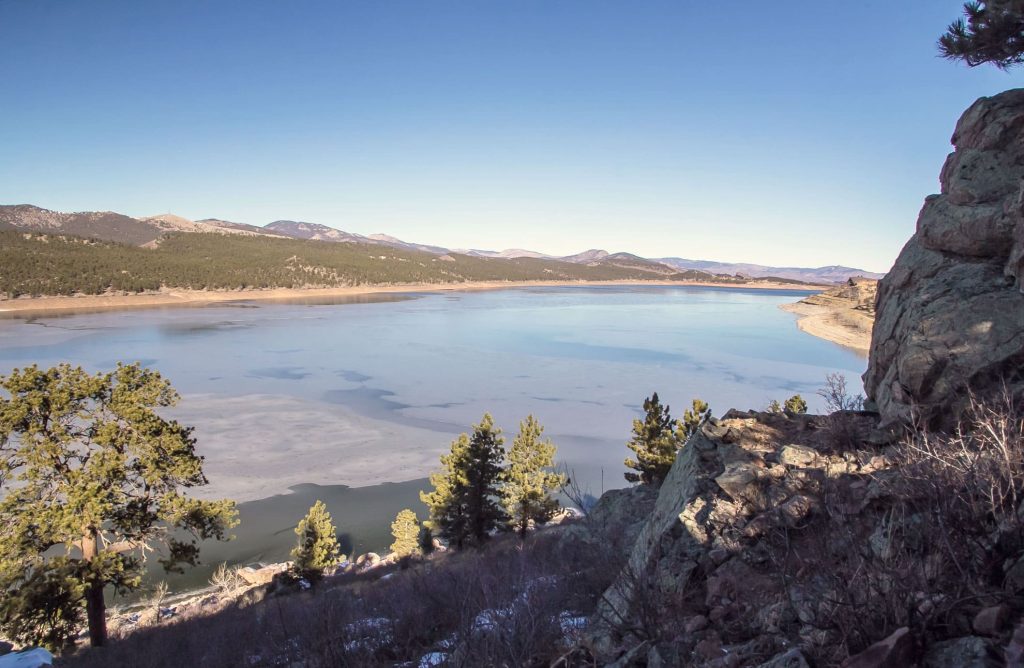 Location: Google Maps
Location #11: Boyd Lake State Park
Looking to make paddleboarding a family affair? Boyd Lake State Park is your answer. This family-friendly destination offers a safe and welcoming environment for paddlers of all ages. The calm waters and sandy beaches make it an ideal spot for kids and beginners to dip their toes into the paddleboarding world. And when you're done, you can enjoy a picnic, do a little fishing, or simply soak in the sunshine.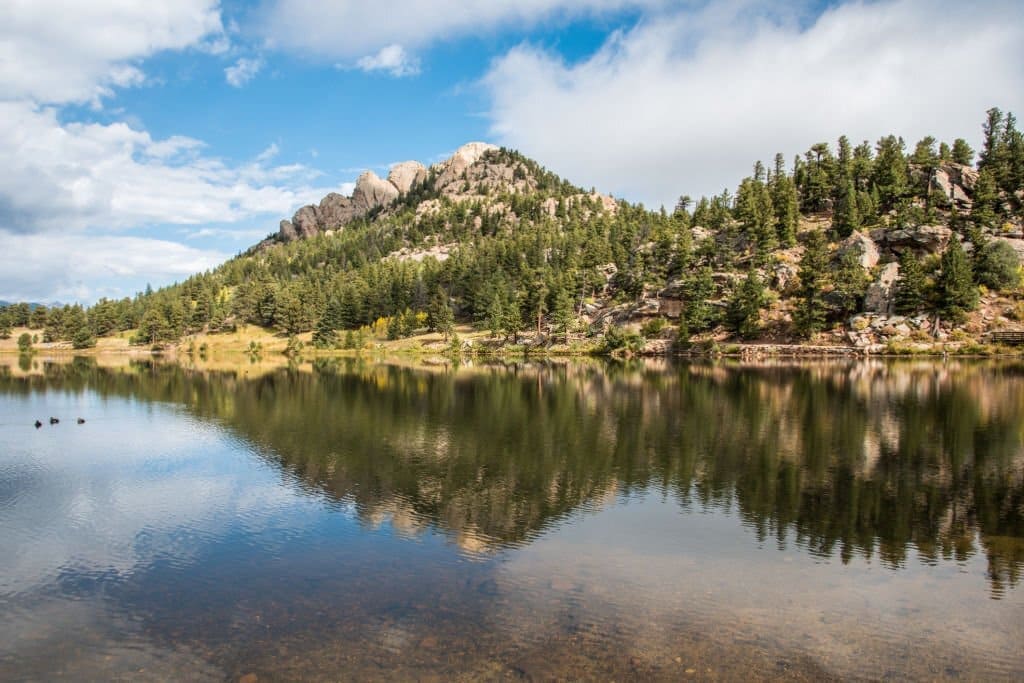 Location: Google Maps
Location #12: Prospect Lake
Located within Memorial Park, Prospect Lake offers a diverse range of recreational opportunities, including paddleboarding. The calm waters and well-maintained facilities make it a favorite among locals and visitors alike. Paddle away as you enjoy the views of Pike's Peak and the beautiful surroundings. And after your paddle, explore the park's other attractions, from playgrounds to sports fields.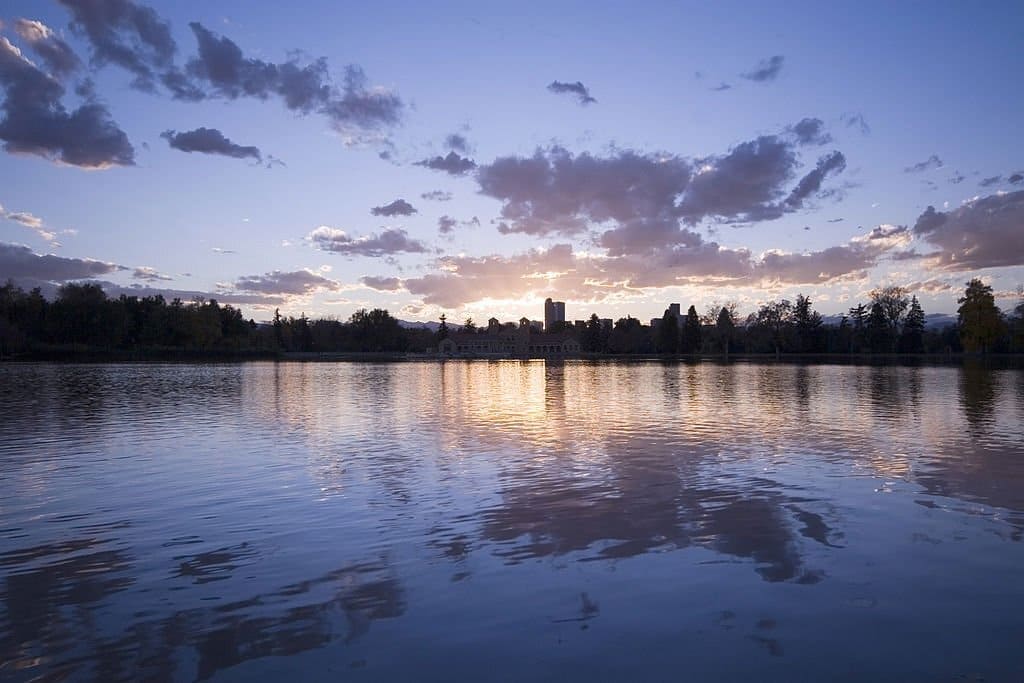 Location: Google Maps
Location #13: Roxborough State Park's Willow Creek
Nestled within the stunning Roxborough State Park, Willow Creek offers a paddleboarding experience that combines natural beauty and tranquility. The calm waters wind through red rock formations, creating a unique and picturesque setting for your paddle. Keep an eye out for the diverse wildlife that call the park home, from mule deer to a variety of bird species.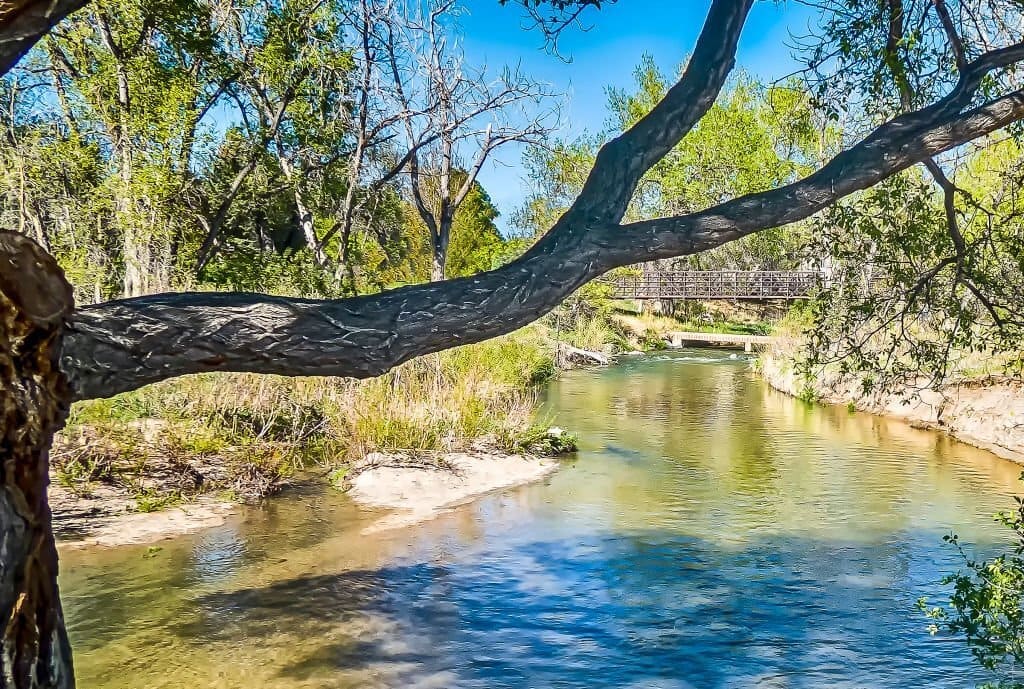 Location: Google Maps
Location #14: Lake Dillon
For a paddleboarding experience with a touch of mountain magic, head to Lake Dillon. Surrounded by the towering peaks of the Rocky Mountains, this expansive lake offers a serene paddleboarding adventure with breathtaking views at every turn. The cool mountain air and crystal-clear waters make it a refreshing escape, whether you're exploring the shoreline or venturing out to the lake's islands.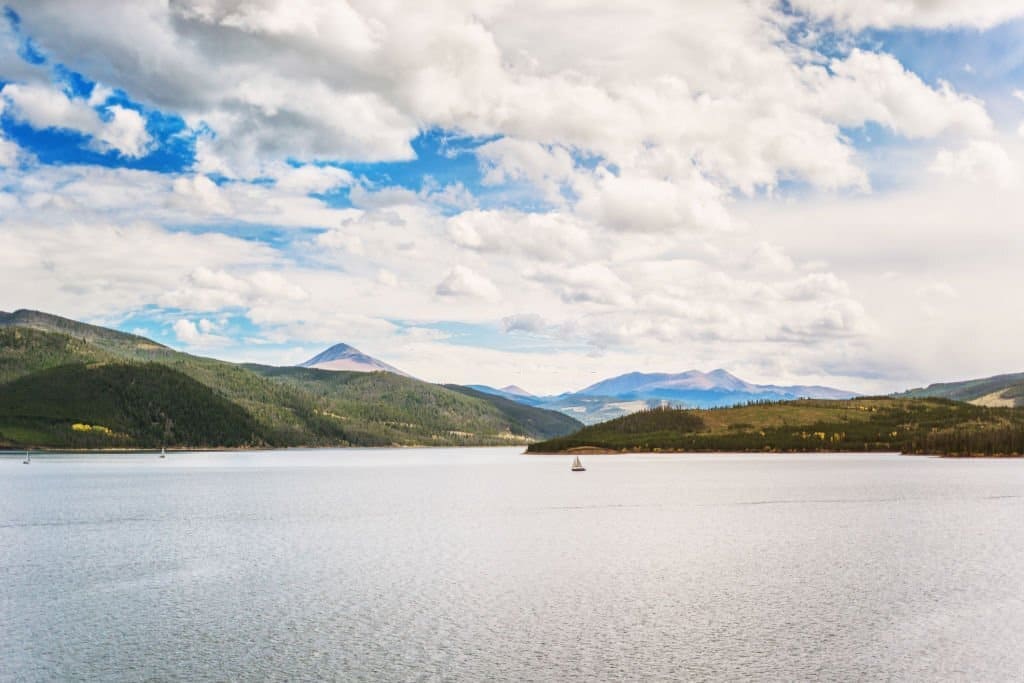 Location: Google Maps
Location #15: Aurora Reservoir
Looking for a spot that's perfect for both beginners and experienced paddlers? Aurora Reservoir ticks all the boxes. This reservoir offers calm waters and a variety of paddleboarding opportunities, from leisurely paddles to more challenging adventures. The sandy beaches are ideal for launching your board, and the scenic beauty adds an extra layer of enjoyment to your outing. If you're looking at paddleboarding Denver then this is a great spot!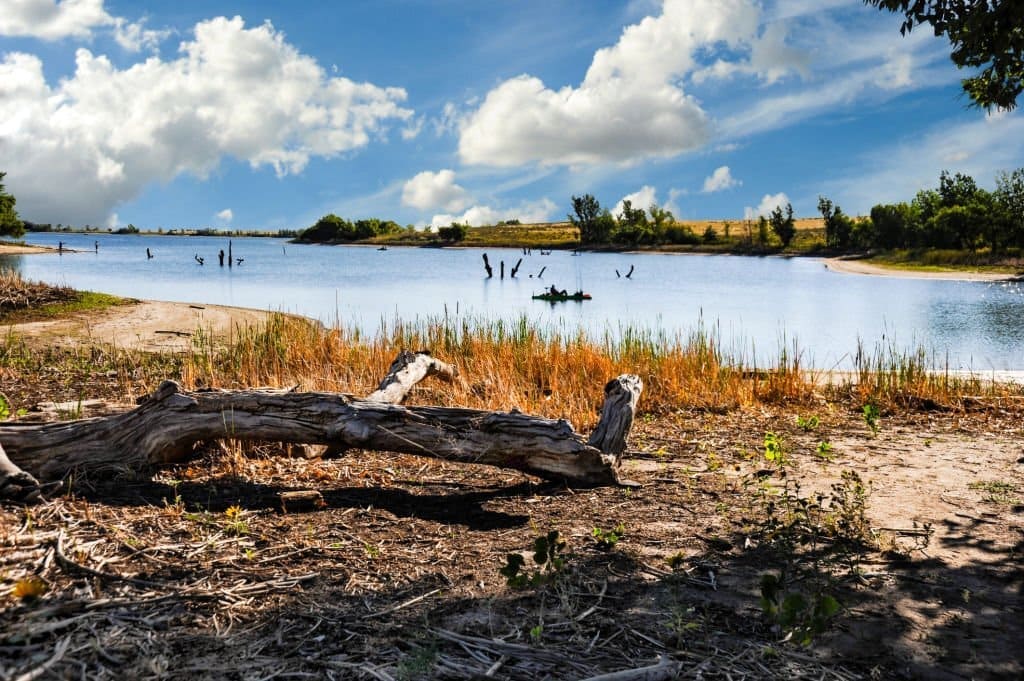 Location: Google Maps
Location #16: Quincy Reservoir
Last but certainly not least, we have Quincy Reservoir—a local favorite for paddleboarding enthusiasts. This hidden gem boasts calm waters and a peaceful atmosphere that's perfect for a relaxing paddle. The scenic beauty of the reservoir and its surroundings make it a delightful spot to spend a day on the water. Bring along your furry friend too, as the reservoir has a designated area for dogs to join in on the fun!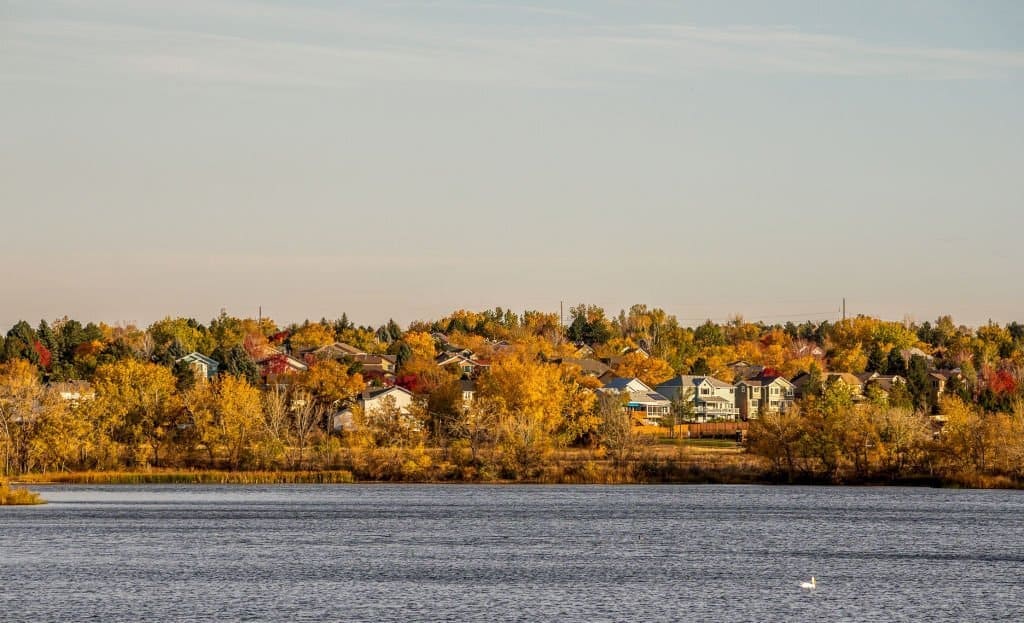 Location: Google Maps
So now that you know the best locations, let's address a common question…
"Should I Buy A Paddleboard?"
I believe that it is always better to own your own paddleboard because then you can get exactly what you want and it's high-quality.
So my answer is this – If you want to bring paddleboarding into your life then it's worth grabbing a SUP. They aren't very expensive anymore (you can get really nice budget options nowadays) and then you can go on as many adventures as you want with your board.
But I also get t if you want to rent a board, so here are some great locations to rent a SUP when paddleboarding Denver.
Best Places To Rent When Paddleboarding Denver, Colorado
So here are a few of my favorite spots to rent a SUP:
Price: $69 per day
Address: 2301 7th St, Denver, CO 80211, United States
Directions: Google Maps
Contact Number: +1 303-433-3676
Price: $25 per hour
Address: 15600 W Morrison Rd, Lakewood, CO 80228, United States
Directions: Google Maps
Contact Number: +1 720-943-1132
The Best Time to Paddleboard Denver:
Each season offers a unique experience at Denver. Spring and summer provide warm weather and abundant wildlife, while autumn showcase beautiful visuals along the shoreline. Be mindful of weather conditions before planning your trip to make sure that it's not too hot. If you go in Spring or Summer then there is some really nice camping in Colorado that can save you costs on accommodation.
You can see a detailed and up-to-date weather guide below:
DENVER WEATHER
Choosing the Right Gear
It's really important for you to choose the right gear when paddleboarding. If you're interested in the top equipment for paddleboarding right now then I've got you covered.
Make Sure You're Dressed Properly
Denver, Colorado is an interesting place that can get really hot in the summer and really cold in the winter. That means that you will be dealing with many different conditions and you want to make sure that you're dressed properly.
Conclusion
There you have it! Denver and its surrounding areas offer so many world-class spots for you to indulge in your favorite water sport. Whether you're seeking calm waters for a leisurely paddle, adrenaline-pumping challenges, or simply a serene escape into nature, paddleboarding Denver has got you covered. So, grab your paddleboard, gather your friends and family, and embark on an unforgettable adventure across Denver's waters.
FAQs
Is Colorado paddleboarding suitable for beginners?
Absolutely! Many of the mentioned spots offer calm waters that are perfect for beginners to get the hang of paddleboarding.
Do I need to bring my own paddleboard?
While some spots offer rentals, it's a good idea to check in advance if you need to bring your own equipment.
What should I wear while paddleboarding?
Opt for comfortable, moisture-wicking clothing that you don't mind getting wet. Don't forget sunscreen and a hat for sun protection.
Are there age restrictions for paddleboarding?
Most places welcome paddlers of all ages, but it's a good idea to check specific park rules regarding age restrictions and safety guidelines.
Can I paddleboard in the winter?
Some die-hard paddlers do take to the waters in winter, but it's essential to have the right gear and experience to ensure safety. Always check water conditions and temperatures before venturing out.