*We may earn a commission for purchases made using our links. Please see our disclosure to learn more.
Paddleboarding Miami has quickly become one of my favorite things to do. The serenity of gliding across the water, the gentle rhythm of paddling, and the stunning views make it an incredible experience.
If you're a paddleboarding enthusiast or simply looking for a new adventure – Miami, Florida is the perfect destination for you.
With its breathtaking coastline, interconnected waterways, and vibrant culture, Miami offers a multitude of beautiful places to paddleboard. In this article, I'll share with you 13 amazing spots in Miami where you can indulge this Summer.
Introduction
Before diving into the specific locations, let's take a moment to appreciate the numerous benefits of paddleboarding. Not only is it an excellent way to stay active and strengthen your core muscles, but it also provides a sense of tranquility and an opportunity to connect with nature. Whether you're a beginner or an experienced paddler, Miami offers something for everyone.
The Perfect Destinations for Paddleboarding Miami
Miami's unique geography and diverse waterways make it a paradise for paddleboarders. Let's explore some of the top spots in Miami where you can paddleboard to your heart's content.
Biscayne Bay
Biscayne Bay is a picturesque setting that offers calm waters and stunning views of the Miami skyline. With its turquoise waters and abundant marine life, this location provides an unforgettable paddleboarding experience. Take in the beauty of the bay as you paddle along its serene waters, feeling the gentle breeze against your skin.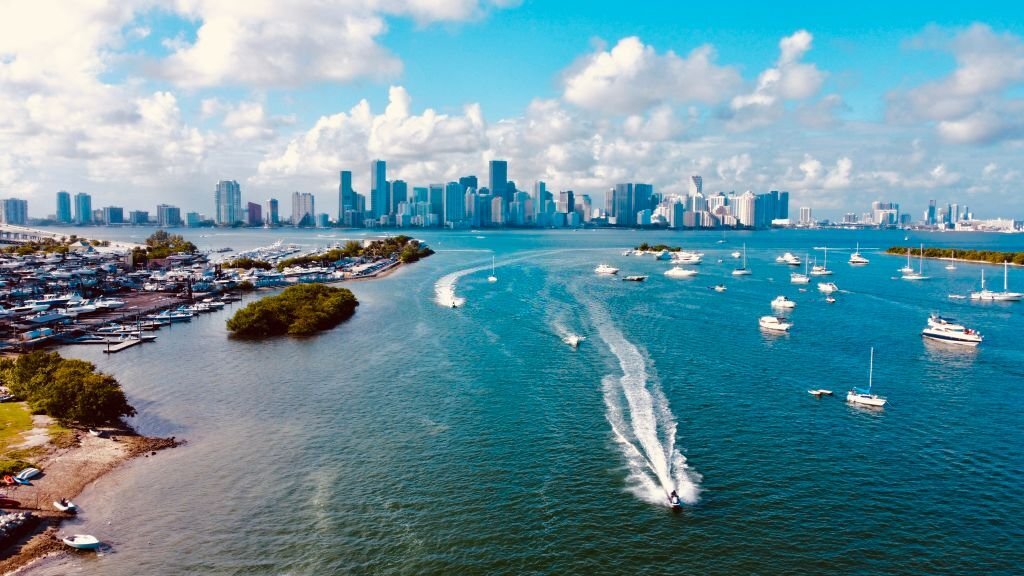 Location: Google Maps
Venetian Causeway
For a scenic paddleboarding adventure, head to the Venetian Causeway. This historic bridge connects mainland Miami with the Venetian Islands and offers breathtaking views of the surrounding area. Paddle under the arches, marvel at the luxurious waterfront mansions, and soak in the vibrant atmosphere of this unique waterway.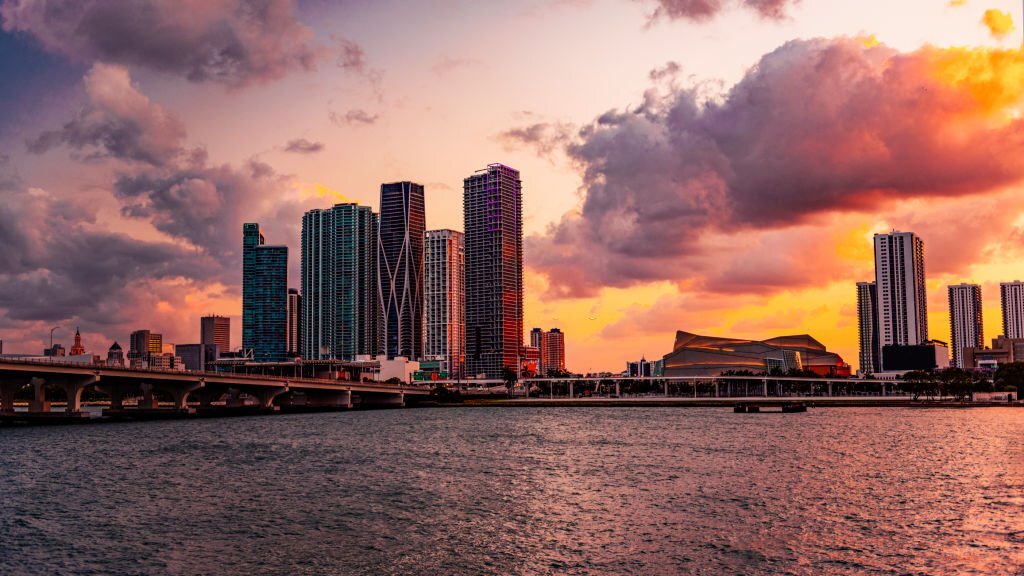 Location: Google Maps
Virginia Key
Located just east of downtown Miami, Virginia Key boasts pristine beaches and crystal-clear waters. The tranquil coves and shallow bays make it an ideal spot for paddleboarding. Glide along the shoreline, explore the mangrove forests, and be on the lookout for playful dolphins and colorful tropical fish.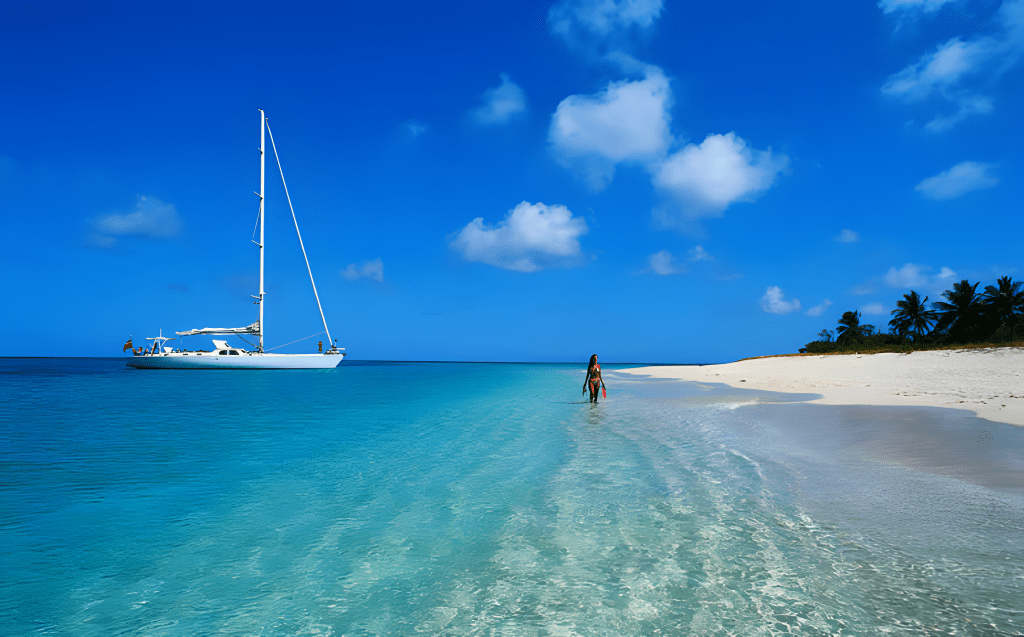 Location: Google Maps
Key Biscayne
Key Biscayne, a beautiful barrier island south of Miami Beach, is a true gem for paddleboarding enthusiasts. The calm waters of Bear Cut Preserve offer a peaceful and scenic paddleboarding experience. Marvel at the lush mangroves and keep an eye out for wildlife as you navigate through this serene natural paradise.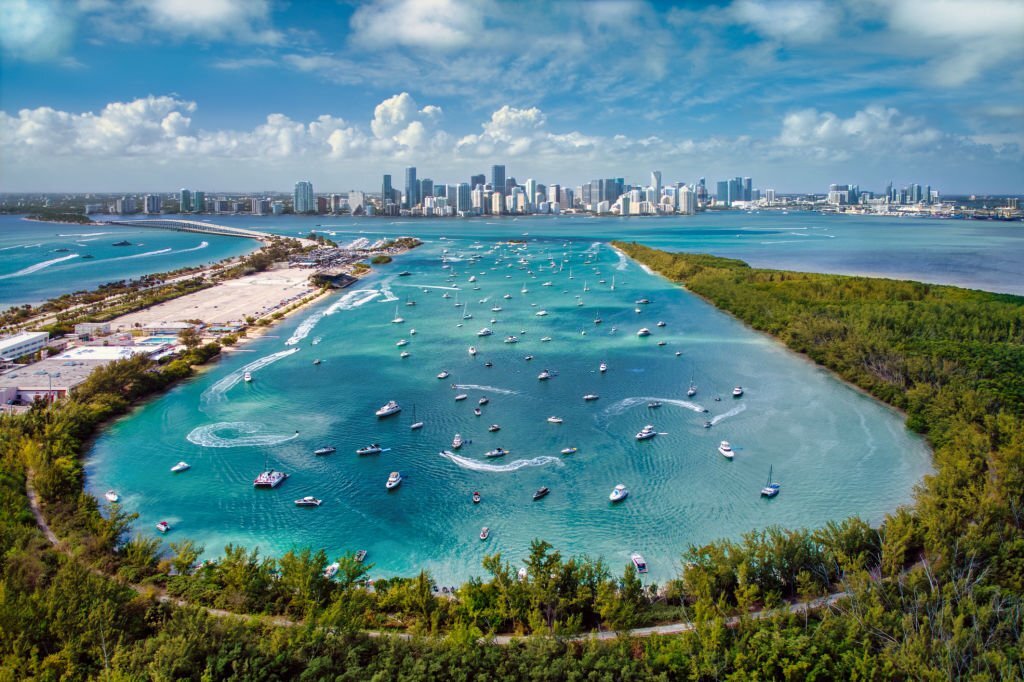 Location: Google Maps
Matheson Hammock Park
Nestled along the shores of Biscayne Bay, Matheson Hammock Park is a haven for outdoor enthusiasts. This scenic park offers a tranquil lagoon with calm waters, making it perfect for paddleboarding. Enjoy the stunning views, feel the refreshing sea breeze, and embrace the natural beauty surrounding you.
Location: Google Maps
Paddleboarding Miami: Inland Waterways
Miami is not only blessed with stunning coastal areas but also interconnected inland waterways that are ideal for paddleboarding. Let's explore some of these hidden gems.
Miami River
Embark on a unique paddleboarding adventure along the Miami River. As you paddle through the heart of the city, you'll witness the juxtaposition of urban architecture and natural beauty. Explore the river's hidden nooks and crannies, paddle under iconic bridges, and immerse yourself in the vibrant energy of downtown Miami.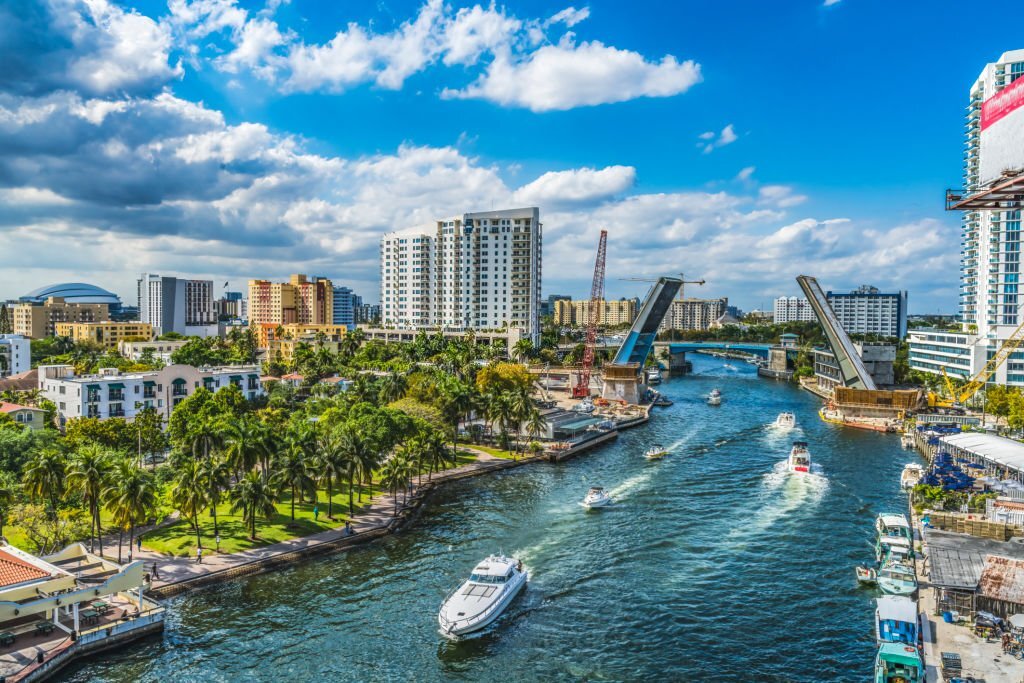 Location: Google Maps
Oleta River State Park
Escape the hustle and bustle of the city and venture into the serene Oleta River State Park. This expansive natural oasis features mangrove forests, winding waterways, and peaceful lagoons. Paddle along the calm waters, admire the diverse flora and fauna, and revel in the tranquility of this hidden gem.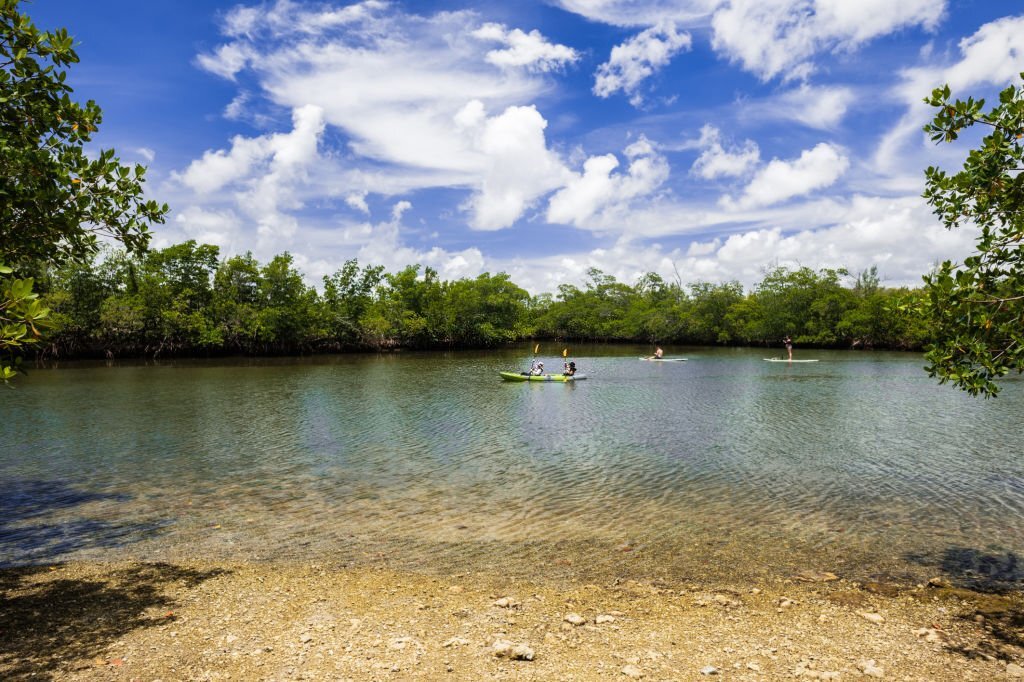 Location: Google Maps
Crandon Park Marina
Located on the picturesque Key Biscayne, Crandon Park Marina offers an excellent starting point for your paddleboarding adventures. Explore the marina's calm waters, venture out into the open bay, or paddle along the shoreline to discover hidden coves. Crandon Park Marina provides a great combination of natural beauty and convenience.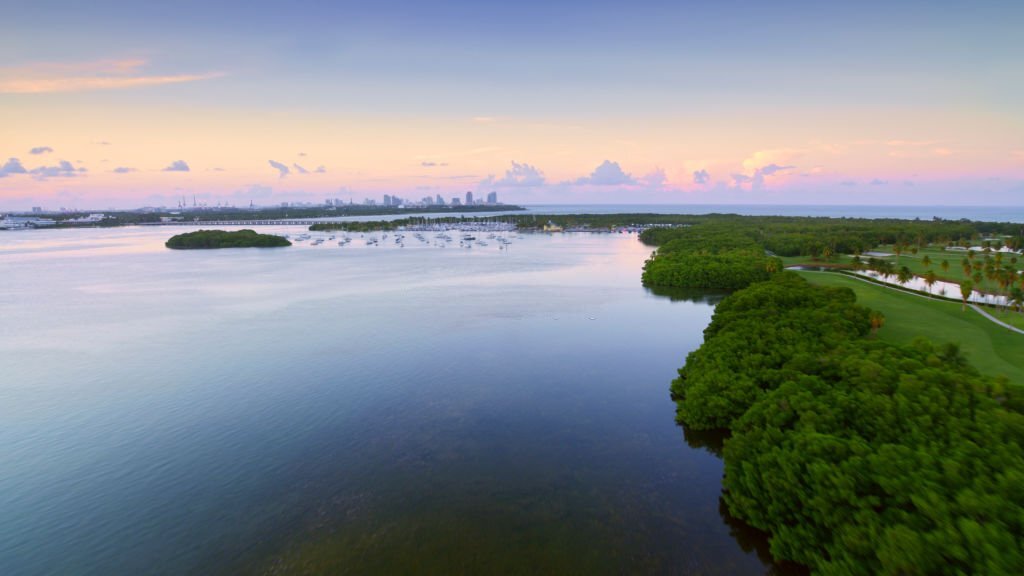 Location: Google Maps
Sunset Islands
Located in Miami Beach, the Sunset Islands are a collection of four man-made islands that offer a serene and picturesque setting for paddleboarding. These islands are known for their stunning waterfront mansions, lush greenery, and calm waters. Paddle along the canals that wind through the islands, marvel at the luxurious properties, and enjoy the breathtaking sunset views that the islands are named after.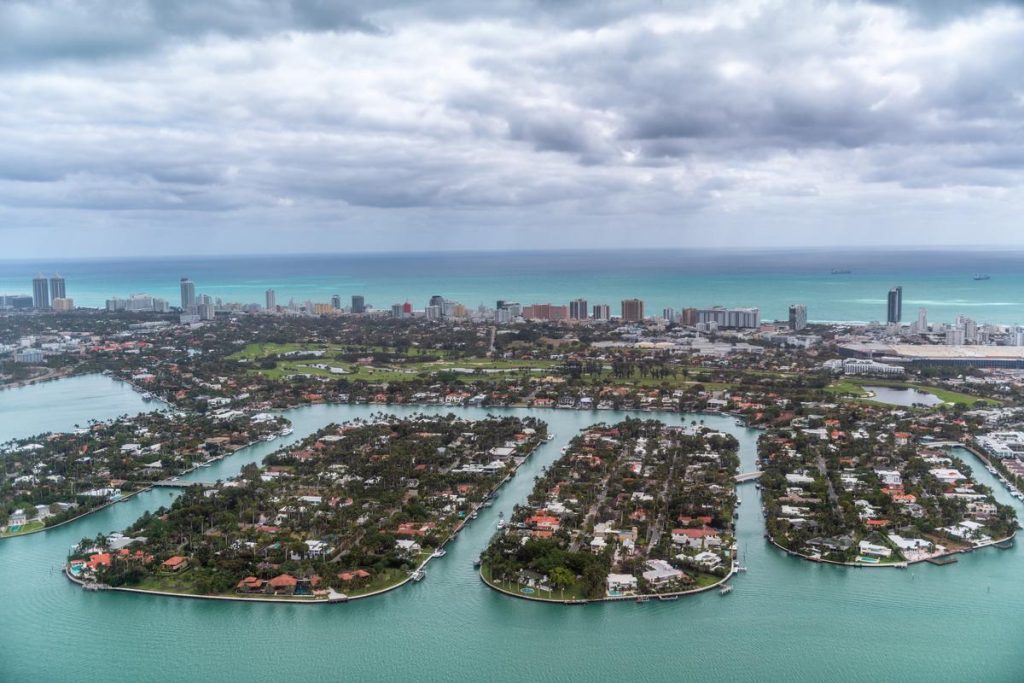 Location: Google Maps
Paddleboarding Miami: Beaches
Miami is renowned for its stunning beaches, and paddleboarding is a fantastic way to experience them from a different perspective. Let's dive into some of the top beach locations for paddleboarding.
South Beach
South Beach needs no introduction. Known for its vibrant energy and beautiful coastline, it also offers great paddleboarding opportunities. Enjoy the turquoise waters, catch a glimpse of the iconic Art Deco buildings along Ocean Drive, and revel in the lively atmosphere while paddling in the heart of Miami Beach.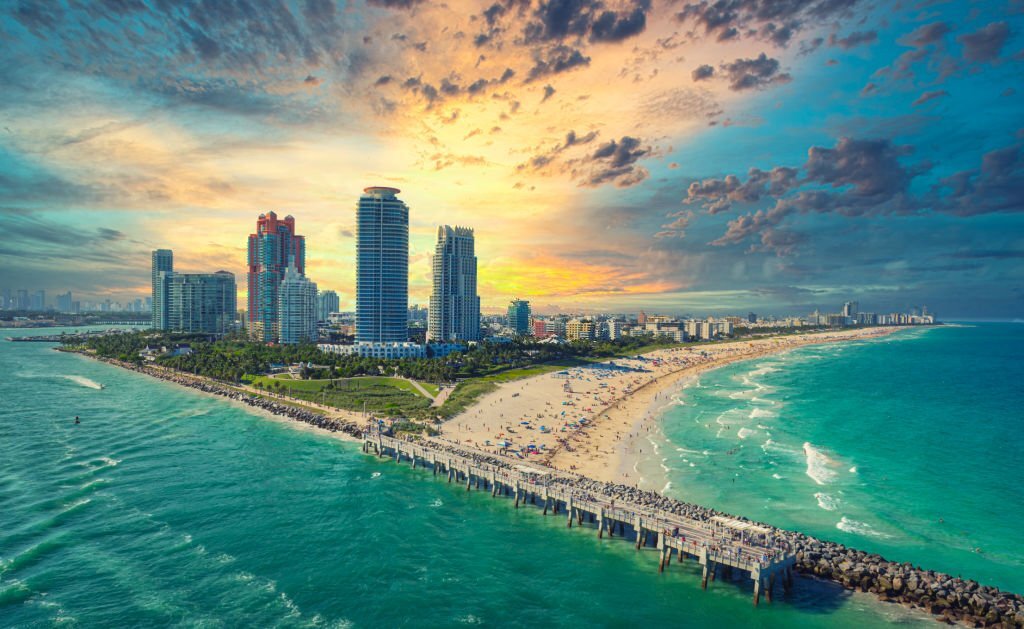 Location: Google Maps
Crandon Park Beach
Crandon Park Beach, located on Key Biscayne, is a hidden gem for paddleboarders. Its pristine sands and clear waters provide the perfect backdrop for an unforgettable paddleboarding experience. Explore the shallow areas near the shore or venture farther out to marvel at the stunning coral reefs teeming with marine life.
Location: Google Maps
Hobie Beach
Situated on the Rickenbacker Causeway, Hobie Beach is a popular spot for paddleboarders and water sports enthusiasts. Its calm waters and steady breezes create ideal conditions for paddleboarding. Enjoy the scenic views of downtown Miami and the surrounding islands as you glide effortlessly across the water.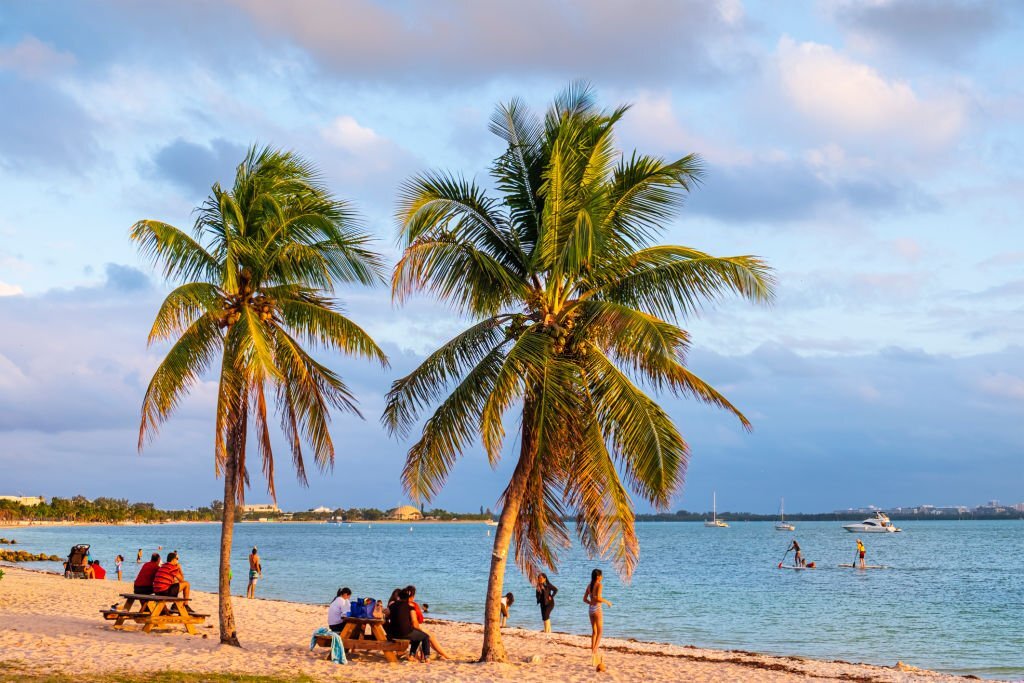 Location: Google Maps
Haulover Beach
Haulover Beach, located between Bal Harbour and Sunny Isles Beach, is another fantastic destination for paddleboarding. With its wide sandy beaches and turquoise waters, it offers a perfect setting for both beginners and experienced paddlers. Take in the breathtaking views, feel the ocean breeze, and let the stress melt away.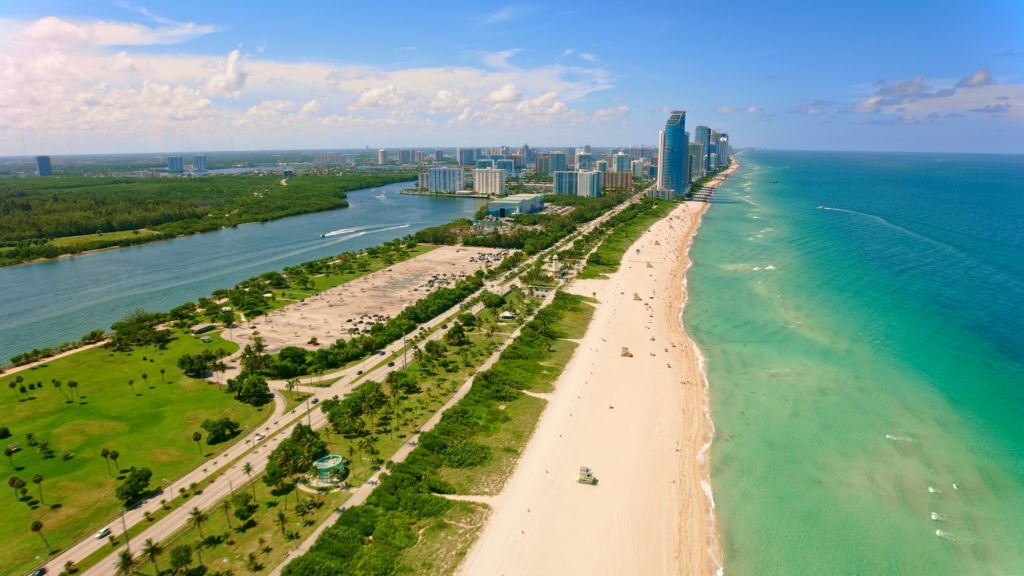 Location: Google Maps
Now that we know the locations, where is the best place to rent a paddleboard in Miami?
Best Places To Rent A Paddleboard In Miami
There are many different destinations that I've included above so I categorized them per location. All you have to do is choose your paddleboarding Miami destination above and then look where to rent below.
Biscayne Bay Area:
Rental Shop: Miami Beach Paddleboard
Price for 1 day: $160
Address: 1701 Sunset Harbor Drive C-102, Miami Beach, FL 33139
Contact Number: +1 (786) 428-4402
Directions: Google Maps
Virginia Key Area:
Rental Shop: Virginia Key Outdoor Center
Price for 1/2 day: $60
Address: 4020 Virginia Beach Dr, Miami, Florida, FL 33149
Contact Number: +1 (786) 224-0200
Directions: Google Maps
Key Biscayne Area:
Rental Shop: PADL
Price for 1 hour: $25
Address: 695 Ocean Dr, Key Biscayne, FL 33149
Contact Number: +1 (786) 749-6730
Directions: Google Maps
Miami River:
Rental Shop: iPaddle
Price for 1 day: $32.5
Address: 1275 NE 79th St #4206, Miami, FL 33138, United States
Contact Number: +1 (305) 472-3353
Directions: Google Maps
Safety Tips for Paddleboarding Miami
While paddleboarding is a thrilling and enjoyable activity, it's essential to prioritize safety. Here are some crucial safety tips to keep in mind when paddleboarding in Miami:
Check Weather and Tide Conditions:
Before heading out, ensure that the weather and tide conditions are suitable for paddleboarding. Avoid paddling in strong winds or rough waters.
You can check the live weather in real time below..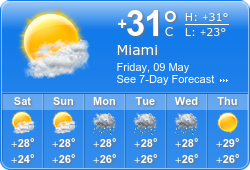 Wear a Personal Flotation Device:
Always wear a properly fitted personal flotation device (PFD) to ensure your safety in case of an emergency.
My Top Recommendation: Onyx MoveVent Life Vest
Where To Buy: Amazon
Why I Love It:
– Designed so that it doesn't obstruct your paddling because it leaves the shoulders open

– Highly visible so that you can be seen by other watercraft even in low light conditions

– Heavy duty and will keep even the heaviest people afloat.

– Also includes a whistle for extra safety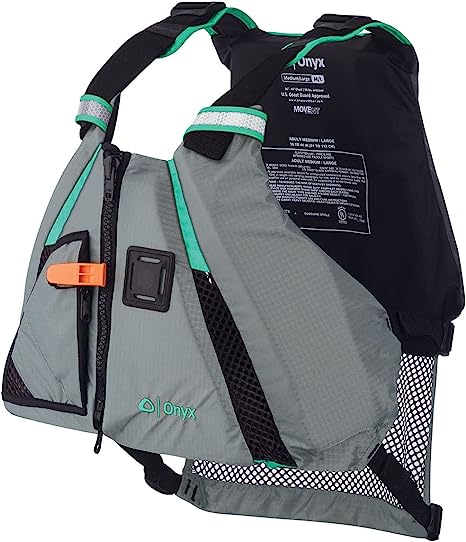 Use a Leash:
Attach a leash to your paddleboard to prevent it from drifting away if you fall off. This will make it easier for you to retrieve the board. Especially if you are going to the be paddling in the sea, a leash is essential because you can easily lose your board.
My Top Recommendation: Unigear Premium 10′ Coiled SUP Leash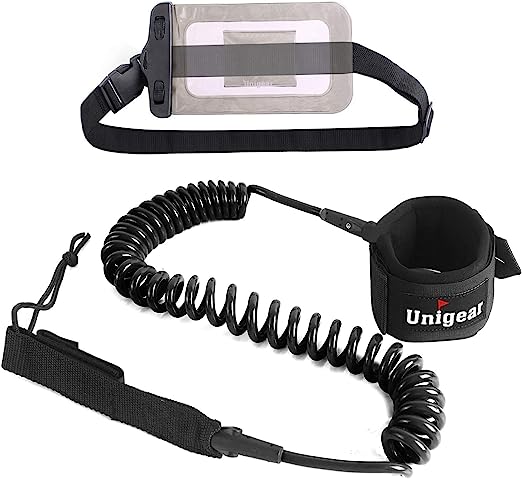 Where To Buy: Amazon
Why I Love It:
– Made of ultra-strong urethane cord that can handle the heaviest and longest boards

– Got soft sponge that doesn't hurt you when you paddle

– Includes a waterproof wallet for your phone and keys

– They have great support so that you can ask questions and get a return if something breaks
Be Aware of Boat Traffic:
Stay alert and be mindful of boat traffic while paddleboarding in areas with boating activity. Yield to larger vessels and maintain a safe distance. Make sure that you are wearing bright colors if the day is overcast or visibility is limited.

Stay Hydrated and Apply Sunscreen:
Paddleboarding under the Miami sun can be intense. Stay hydrated by carrying water with you and apply sunscreen to protect your skin from harmful UV rays.
My Top Recommendation: Sun Bum Spf 50 Sun Lotion
Where To Buy: Amazon
Why I Love It:
– Water resistant and high SPF so you can be in and out of the water without worrying about getting burnt.

– It mosturizes the skin and is also non-stick so sand won't be stuck to you.

– Smells great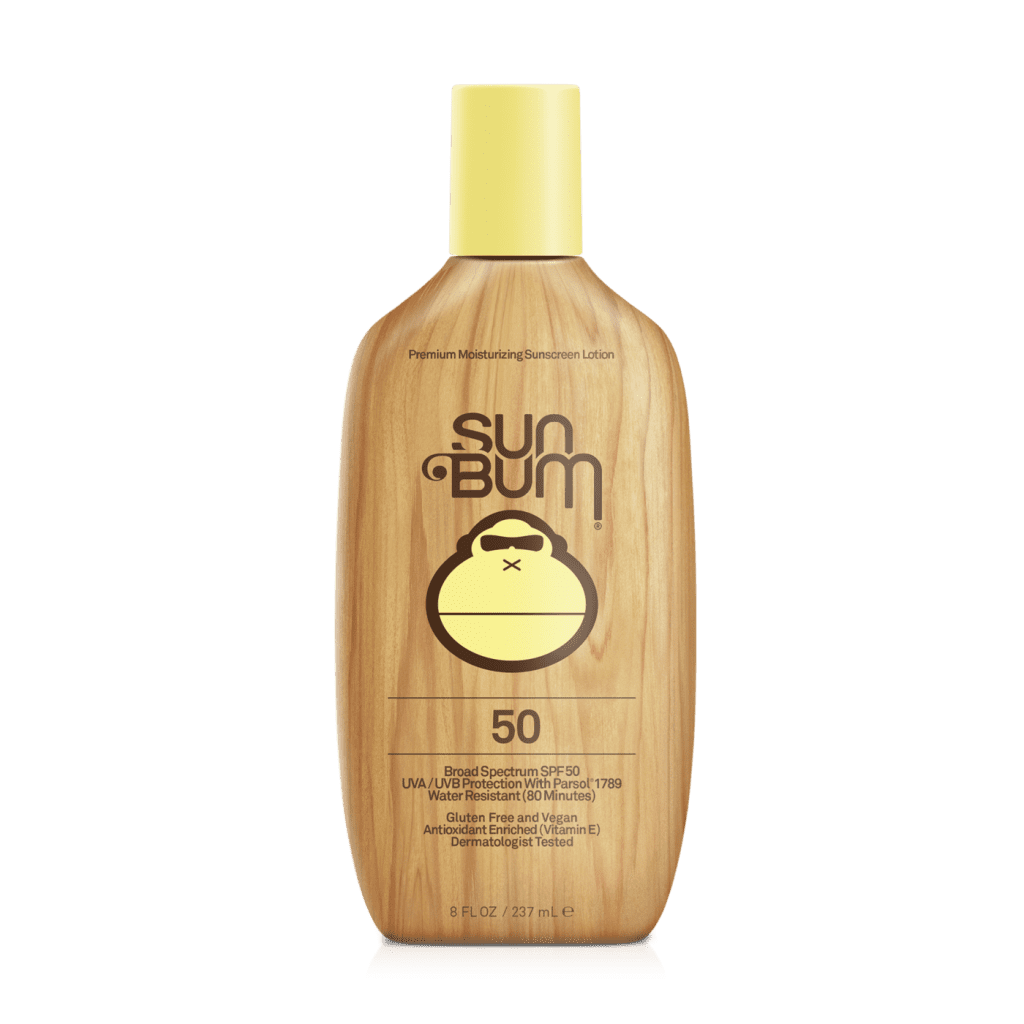 Make Sure To Explore Miami
There are so many hidden gems in Miami for you to explore. It really is an awesome city with so many things to do, so it would be an utter shame not to try and explore every nook and cranny that you can when you're there. Here are a few itineraries on how to spend a day in Miami. I wish I could do it again 🙂
Conclusion
Miami is a true paradise for paddleboarding enthusiasts, offering a diverse range of stunning locations to explore. Whether you prefer the tranquility of inland waterways or the beauty of the ocean, Miami has something for everyone. So grab your paddleboard, immerse yourself in the natural beauty of Miami's waterways, and create unforgettable memories on the water.
FAQs
Can I rent paddleboarding equipment in Miami?
Yes, there are several rental shops and water sports centers in Miami where you can rent paddleboarding equipment. They typically offer a range of boards suitable for different skill levels.
Do I need prior experience to paddleboard in Miami?
No, paddleboarding is suitable for all skill levels. Many locations in Miami offer calm waters that are perfect for beginners. However, it's always a good idea to take a basic lesson or seek guidance if you're new to the activity.
Are there any guided paddleboarding tours available in Miami?
Yes, there are guided paddleboarding tours available in Miami. These tours often provide a unique perspective on the city's waterways, highlighting points of interest and offering valuable insights into the local ecosystem.
Can I paddleboard with dolphins in Miami?
Miami's waters are home to a variety of marine life, including dolphins. While encounters with dolphins are possible, they are wild animals, and it's important to maintain a respectful distance and avoid disturbing them.
What is the best time of year to paddleboard in Miami?
Miami's warm climate makes paddleboarding enjoyable year-round. However, the months of spring and fall generally offer more comfortable temperatures and milder weather conditions, making them popular times for paddleboarding. I love paddling there in the summer because Miami has a vibrant nightlife that you can explore after your paddling session.