*We may earn a commission for purchases made using our links. Please see our disclosure to learn more.
Paddleboarding Michigan is a really cool experience! Michigan is known as the 'Great Lakes State' because it is known for all it's lakes – and this creates a really great backdrop for all the paddleboarding spots that we will be going through in this article.
Let's get into it 🙂
Paddleboarding Michigan: A Brief Overview
Michigan's abundant inland lakes and meandering rivers paint a diverse and captivating landscape to venture into. You might even catch the thrill of a freshwater wave on one of the vast Great Lakes, easily mistakable for the open sea.
Within these waters, there's a niche for everyone, regardless of your familiarity with paddling. Why not embrace the grandeur of Lake Michigan while riding your inflatable paddleboard or delve into the pristine waters of the Upper Peninsula (U.P.) region? The Wolverine State boasts serene expanses for leisurely paddles and more exhilarating routes that cater to both novices and seasoned paddleboarders.
Don't forget to pack your trusty wetsuit; the waters can offer a chilly surprise in these parts!
Paddleboarding Michigan: The 14 Best Spots
Location #1: Traverse City
Nestled along the shores of Grand Traverse Bay, Traverse City beckons paddleboarders with its crystal-clear blue waters and breathtaking views. Launch your board from Clinch Park Beach and glide along the coastline, marveling at the stunning blend of urban charm and natural beauty.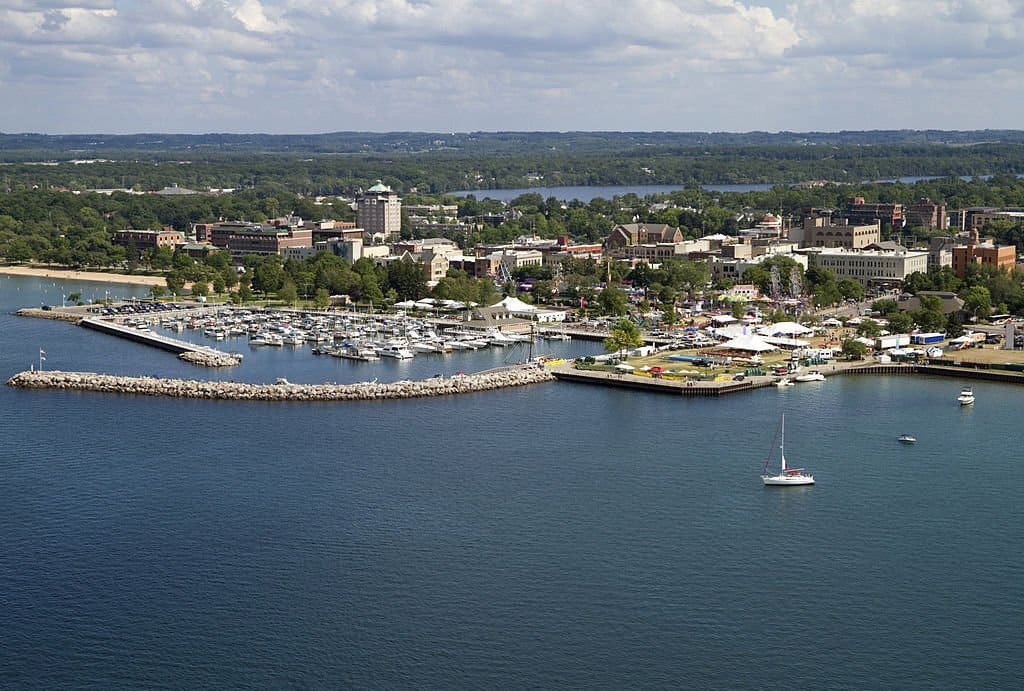 Location: Google Maps
Location #2: Lake Michigan
For an exhilarating paddleboarding experience, head to Grand Haven and conquer the mighty waves of Lake Michigan. The iconic lighthouse serves as your backdrop as you ride the waves, feeling the rush of the wind and the splash of the water – a true testament to Michigan's Great Lakes allure.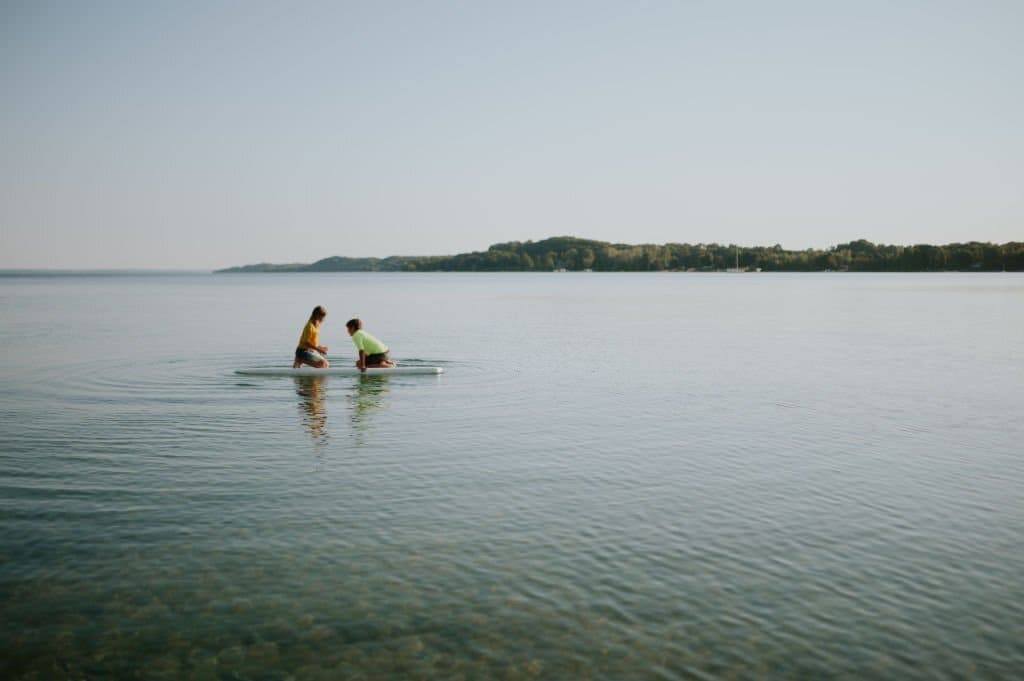 Location: Google Maps
Location #3: Higgins Lake
Higgins Lake, known for its tranquil ambiance, offers paddleboarders a serene retreat. As you paddle through its clear waters, you'll be amazed by the underwater visibility, giving you glimpses of the aquatic life beneath – a surreal experience that sets Higgins Lake apart.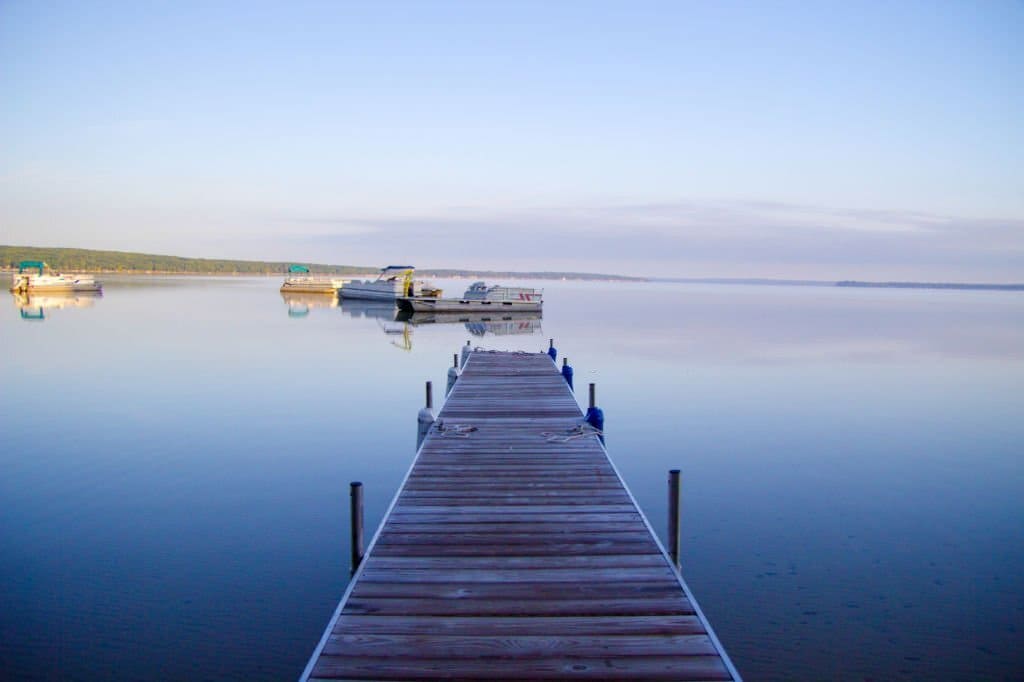 Location: Google Maps
Location #4: Torch Lake
Torch Lake's vibrant turquoise waters have earned it the nickname "Caribbean of the Midwest." As you paddle along the shores, you'll be entranced by the stunning hues of blue and green. This natural wonder isn't just a sight to behold; it's a paddleboarding paradise.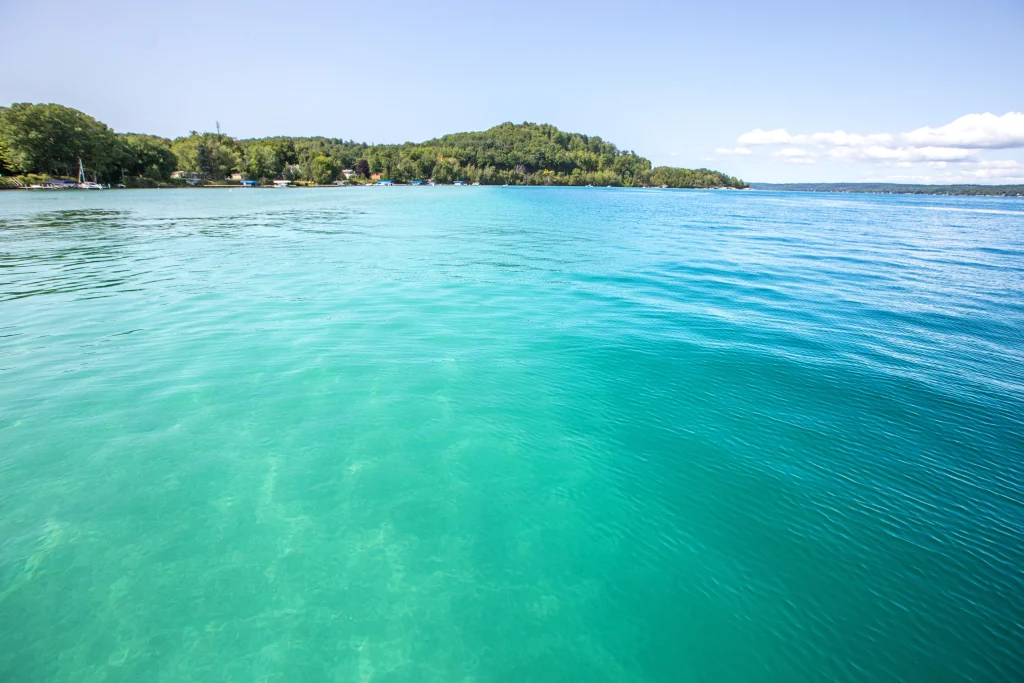 Location: Google Maps
Location #5: Manistee River
Manistee River presents a unique paddleboarding opportunity with its gentle currents and charming surroundings. Drift along the river, embraced by lush forests and picturesque bridges. It's an experience that encapsulates both adventure and tranquility.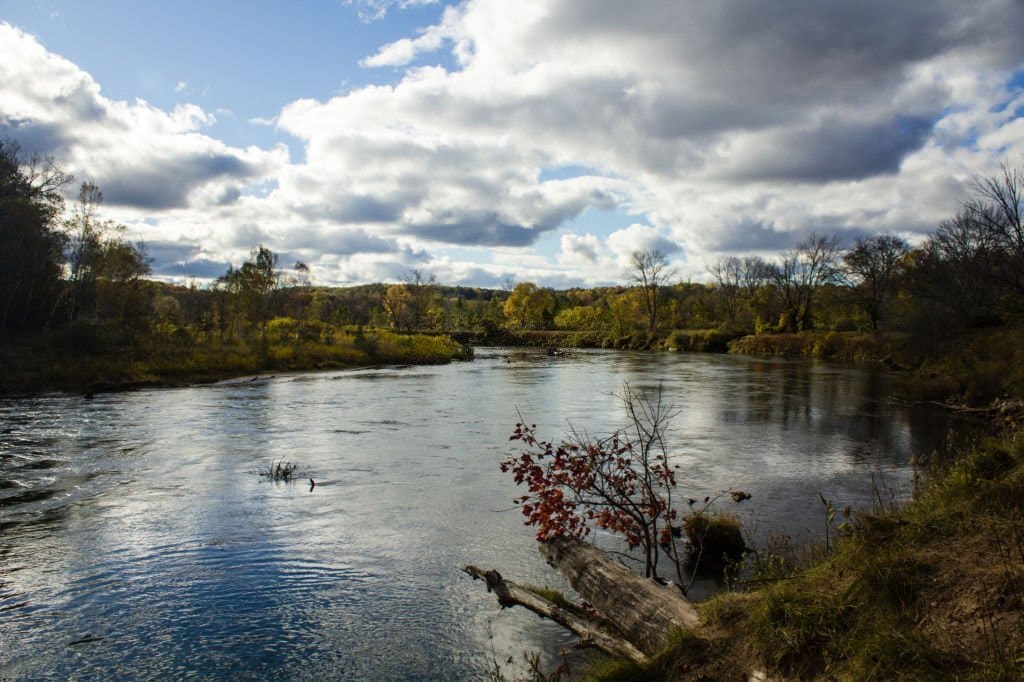 Location: Google Maps
Location #6: Lake Charlevoix
Lake Charlevoix invites paddleboarders to indulge in its expansive beauty. Launch from the tranquil Depot Beach and explore the lake's many facets – from secluded coves to vibrant sunsets. It's a canvas of nature that offers a new masterpiece with each paddle.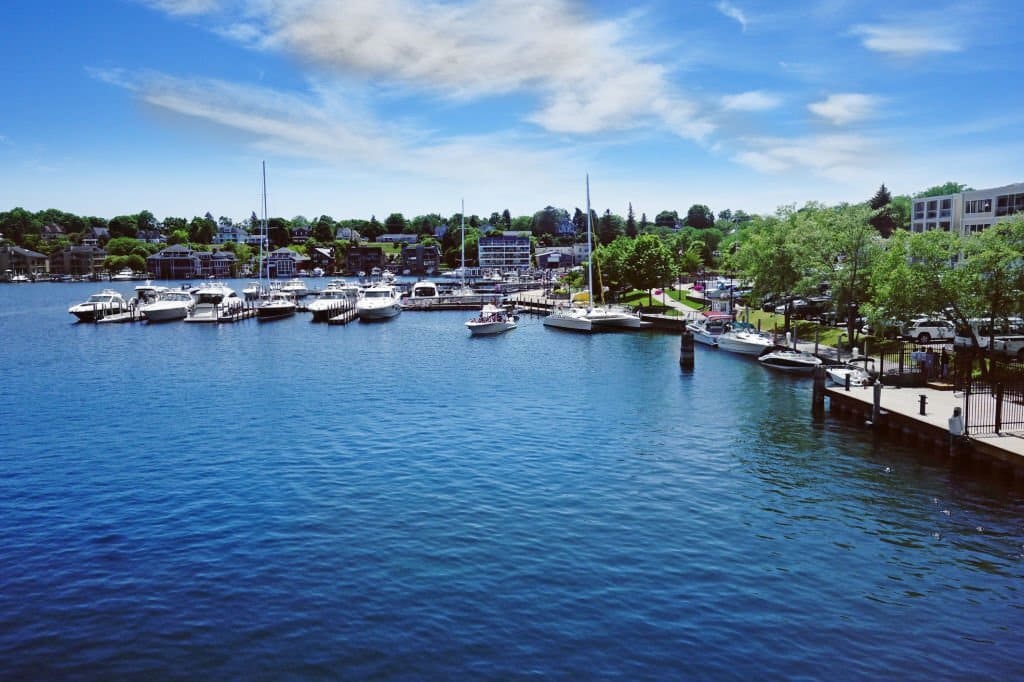 Location: Google Maps
Location #7: Silver Lake Sand Dunes
Silver Lake Sand Dunes isn't just about sand – it's also a hidden gem for paddleboarding enthusiasts. Glide along the shoreline and witness the mesmerizing dance between land and water. The towering dunes add a touch of drama to your paddleboarding adventure.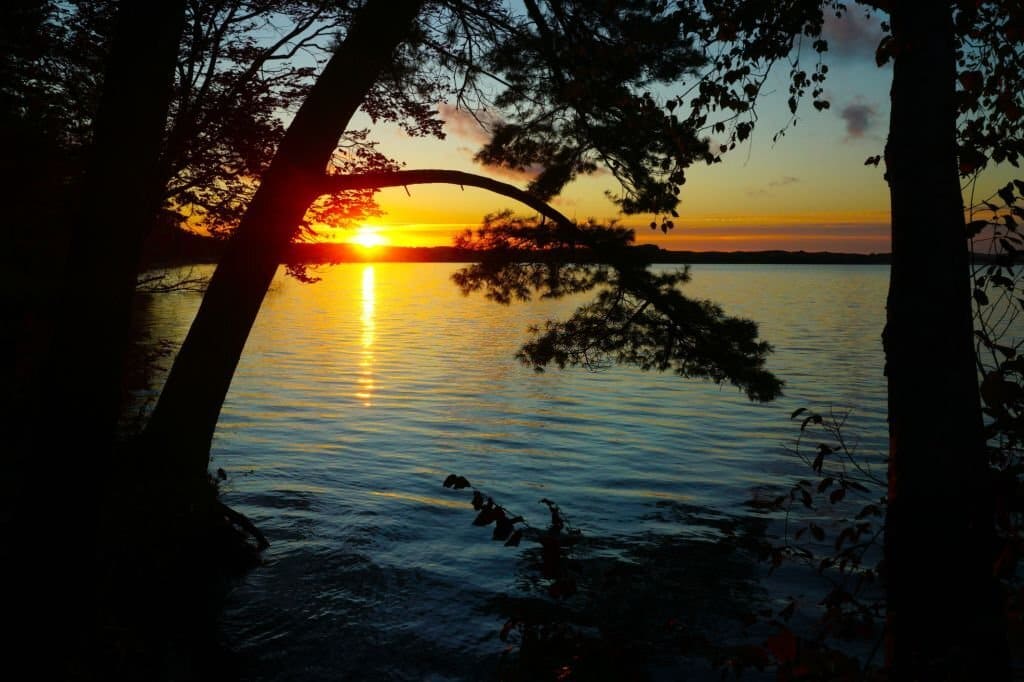 Location: Google Maps
Location #8: Glen Lake
Encircled by the Sleeping Bear Dunes National Lakeshore, Glen Lake boasts a postcard-worthy setting. Paddleboarding here is like navigating through a painting – cerulean waters, verdant forests, and the iconic South and North Manitou Islands in the distance.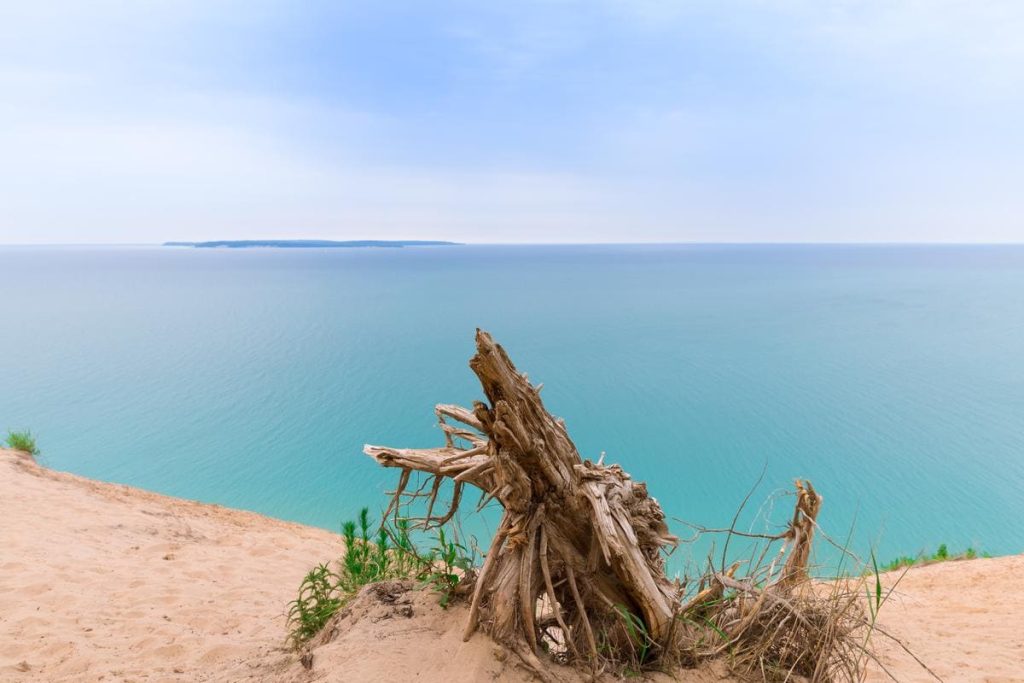 Location: Google Maps
Location #9: Houghton Lake
Houghton Lake, Michigan's largest inland lake, offers both adventure and relaxation. Explore its expansive waters, and if you're up for a challenge, engage in a bit of SUP yoga. The lake's calm demeanor is the perfect backdrop for finding your zen.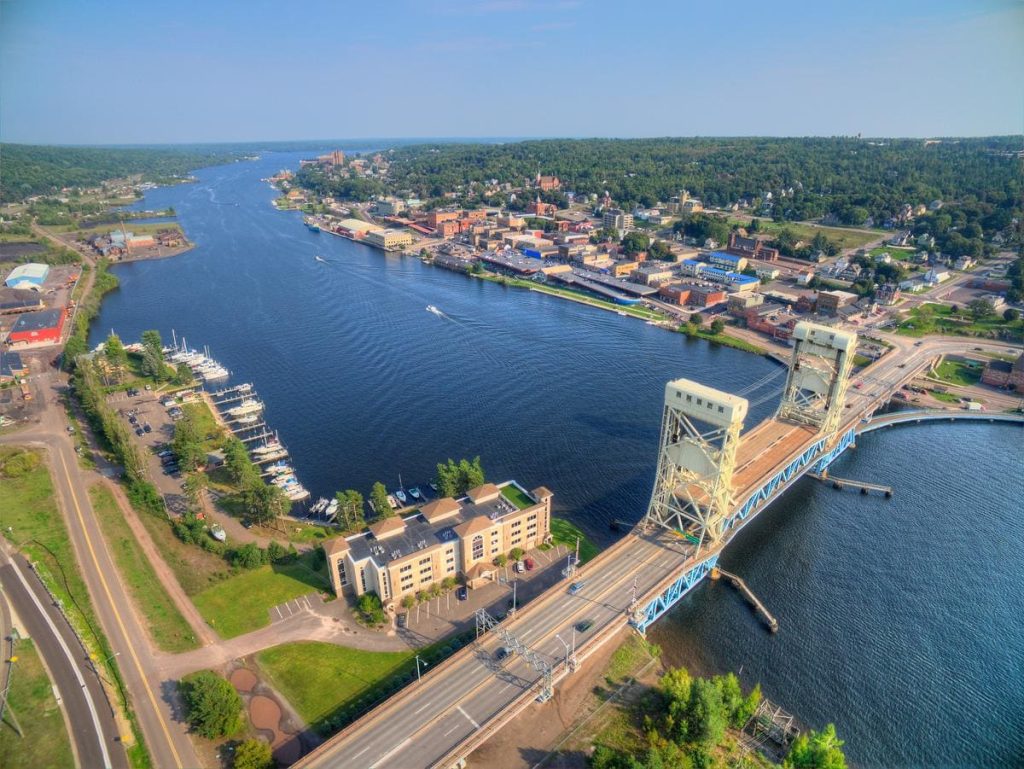 Location: Google Maps
Location #10: Inland Waterway
The Inland Waterway is a paddler's dream, connecting a series of rivers and lakes. Embark on a multi-day journey, experiencing the changing landscapes and charming towns along the way. It's not just a paddle; it's an odyssey.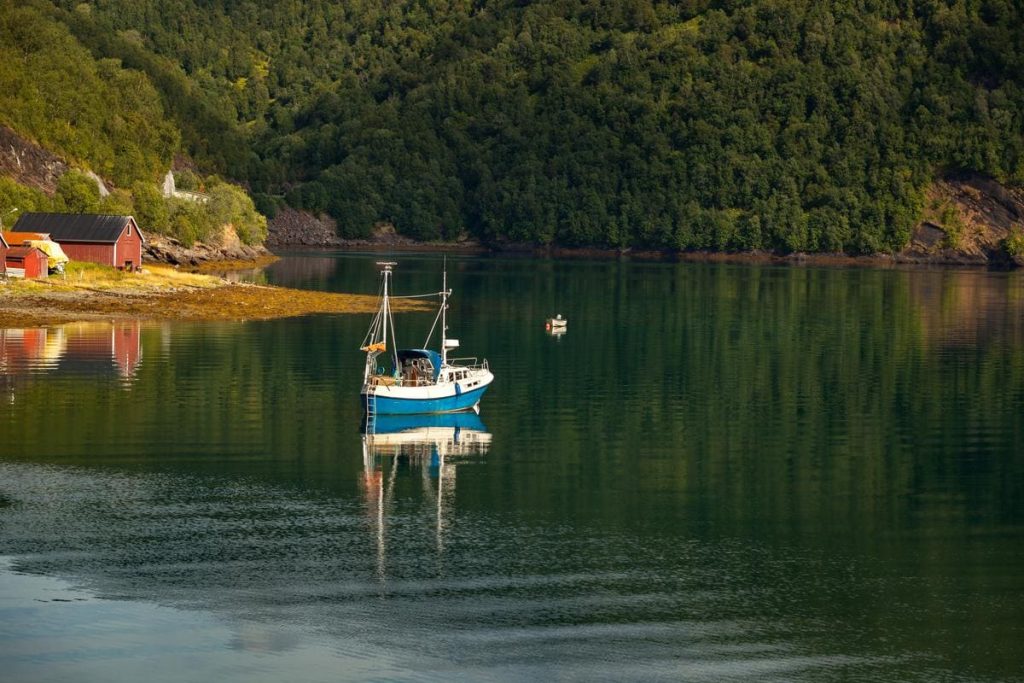 Location: Google Maps
Location #11: Lake St. Clair
Situated between Lake Huron and Lake Erie, Lake St. Clair presents an enchanting paddleboarding setting. Glide through its waters, passing by stunning waterfront homes and reveling in the lively atmosphere. It's a unique blend of natural beauty and urban allure.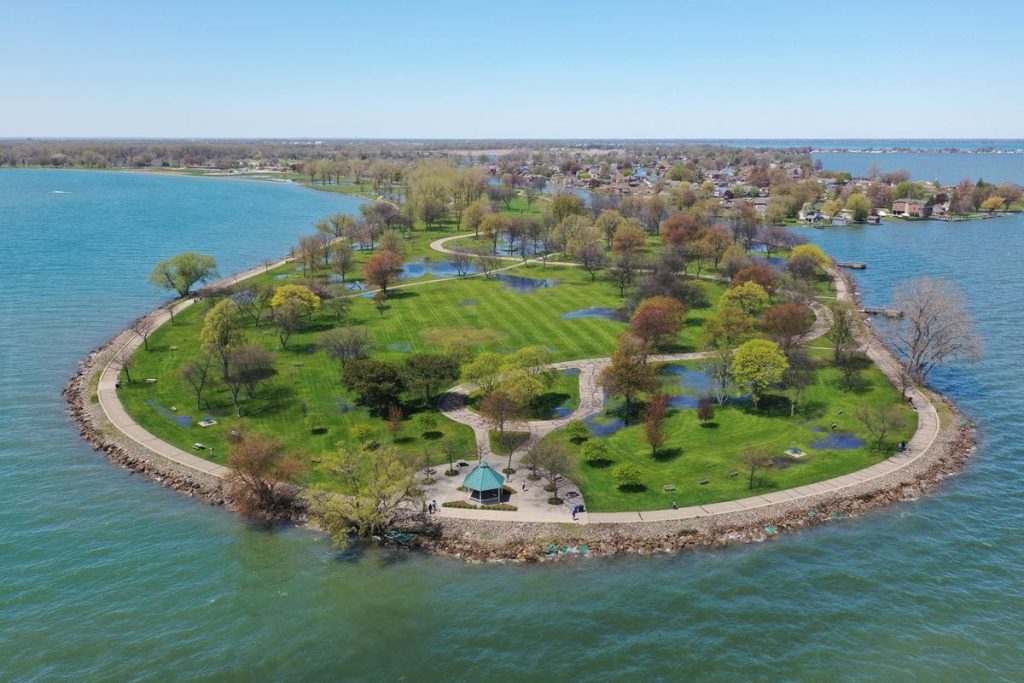 Location: Google Maps
Location #12: Mackinac Island
Mackinac Island, known for its timeless charm, offers a paddleboarding experience like no other. Explore the island's shores, passing by the iconic Arch Rock and enjoying the juxtaposition of rugged cliffs and serene waters. It's a step into history while staying firmly afloat.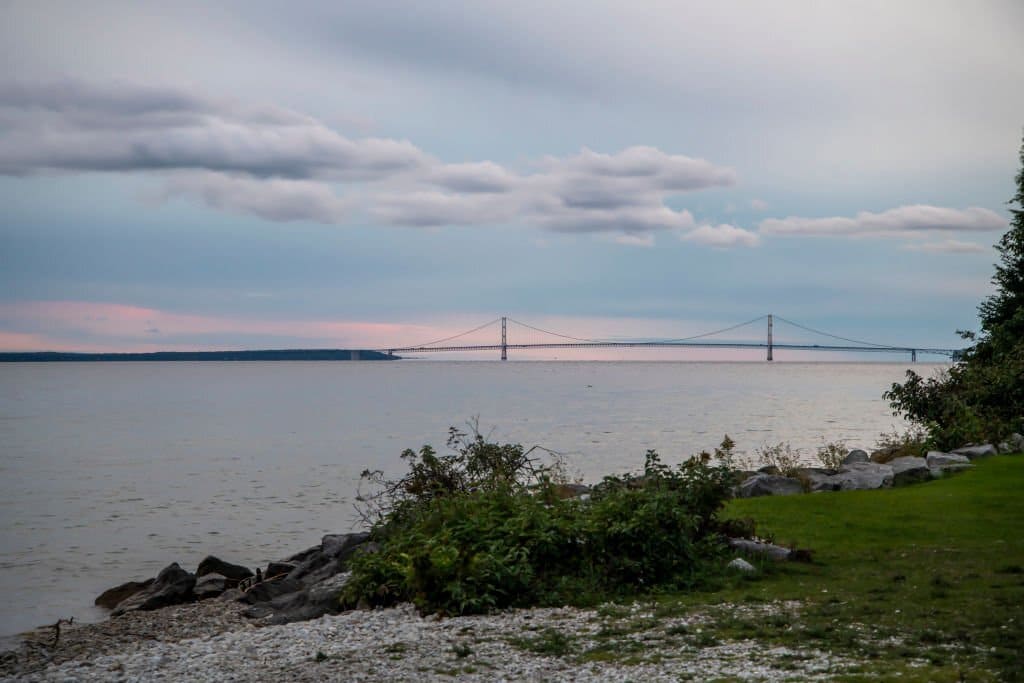 Location: Google Maps
Location #13: Lake Leelanau
As the sun dips below the horizon, Lake Leelanau comes alive with a magical glow. Paddleboarding on its waters during sunset is an experience that transcends words. The mirror-like surface reflects the sky's fiery hues, creating a canvas of pure artistry.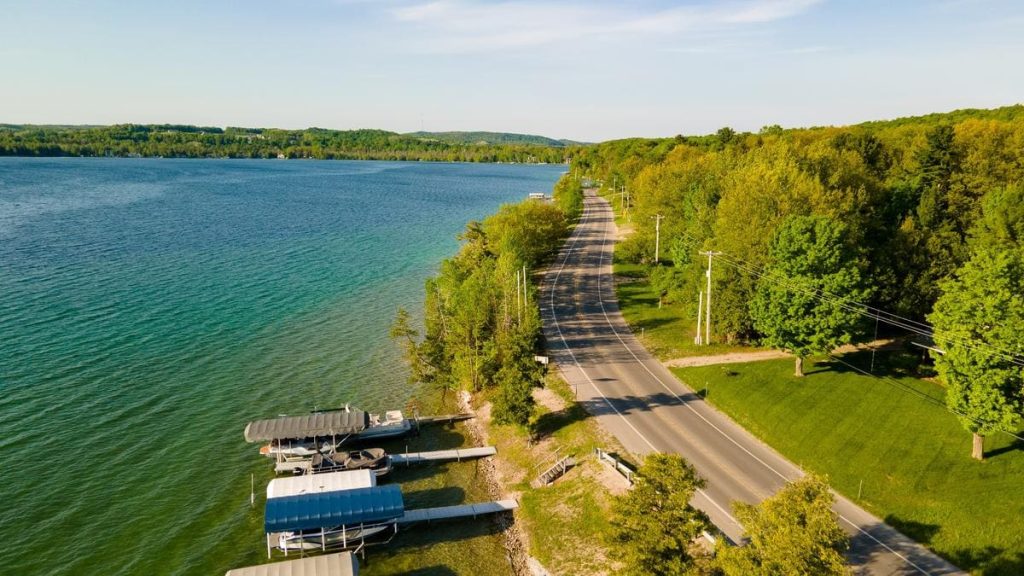 Location: Google Maps
Location #14: Hamlin Lake
Hamlin Lake offers a tranquil haven for paddleboarding enthusiasts seeking a serene escape. Nestled within Ludington State Park, this lake presents a lush backdrop as you navigate its peaceful waters. The surrounding forests and occasional glimpses of wildlife enhance the sense of immersion in nature. Paddleboarding on Hamlin Lake is like embarking on a serene journey into the heart of Michigan's natural beauty.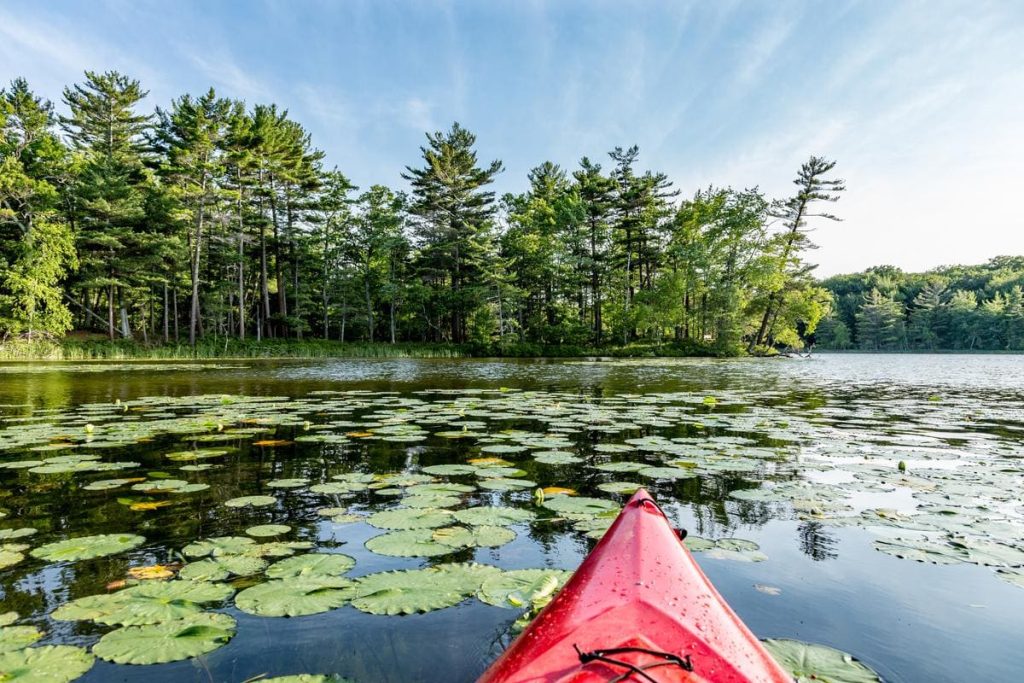 Location: Google Maps
Those are 14 really amazing spots that you can paddleboard in Michigan. So, let's get into some of the other requirements of planning your next trip, like where to rent a SUP and some safety requirements.
Should You Rent Or Buy A Paddleboard?
Here's my take: If integrating paddleboarding into your lifestyle resonates with you, investing in a SUP (stand-up paddleboard) is a wise choice. Nowadays, they don't require a substantial financial commitment, as there's a bunch of affordable paddleboards on the market.
By possessing your paddleboard, you unlock the freedom to go on as many adventures as you want without worrying about constantly renting.
But I also understand if you want to rent a SUP, so here are some great locations to rent a paddleboard when paddleboarding Michigan.
Great Places To Rent When Paddleboarding Michigan:
Here are my favorite places to rent a SUP in Michigan.
Price: $25 per hour
Address: 601 Graham Ave, Benton Harbor, MI 49022, United States
Directions: Google Maps
Contact Number: +1 269-468-9399
Price: $20 per hour
Address: 1 Trescott St, Harbor Beach, MI 48441, United States
Directions: Google Maps
Contact Number: +1 989-551-1314
Price: $45 for 24 hours
Address: 12961 S Straits Hwy #2, Wolverine, MI 49799, United States
Directions: Google Maps
Contact Number: +1 231-525-6878
The Best Time to Paddleboard Michigan:
Each season offers a unique experience in Michigan. Spring and summer provide warm weather & amazing wildlife, while autumn makes the trees and surrounding areas beautiful to paddle. Just be mindful of weather conditions before planning your trip to make sure that it's not too hot.
You can see a detailed and up-to-date weather guide below:
MICHIGAN WEATHER
Choosing the Right Gear
It's really important for you to choose the right gear when paddleboarding. If you're interested in the top equipment for paddleboarding right now then I've got you covered.
Make Sure You're Dressed Properly
Denver, Colorado is an interesting place that can get really hot in the summer and really cold in the winter. That means that you will be dealing with many different conditions and you want to make sure that you're dressed properly.
Paddleboarding Michigan: Conclusion
Michigan's paddleboarding scene is a vibrant tapestry woven with diverse landscapes and boundless opportunities. Whether you seek the thrill of the Great Lakes or the tranquility of inland waters, Michigan delivers. So, grab your paddleboard, soak in the beauty, and let the waters guide you to unforgettable memories.
FAQs
Do I need prior paddleboarding experience for these locations?
Most locations cater to all skill levels, including beginners. It's recommended to take a brief lesson if you're new to paddleboarding.
What's the best time of year to paddleboard in Michigan?
The summer months, from June to August, offer the most pleasant weather for paddleboarding in Michigan.
Can I rent paddleboarding equipment at these places?
Yes, many of these locations offer paddleboard rentals, making it convenient for travelers. Look above for the discussion about the best places to rent.
Are the waters cold in the Great Lakes for paddleboarding?
Yes, the Great Lakes can be chilly, even in summer. Wearing a wetsuit is advisable for longer sessions.
Can I paddleboard with my dog at these spots?
Some locations are pet-friendly, but it's essential to check their policies and ensure your dog is comfortable on a paddleboard.