*We may earn a commission for purchases made using our links. Please see our disclosure to learn more.
I can attest to the fact that paddleboarding Wilmington NC, is a really good time!
This picturesque coastal city offers a bunch of epic locations to explore on your paddleboard. Join me as I guide you through eight of the most extraordinary places to paddleboard in Wilmington, each offering its unique charm and beauty.
Let's get into them.
Location #1: Wrightsville Beach
Wrightsville Beach is a stand-up paddleboarder's paradise. The crystal-clear waters of this coastal gem provide an ideal backdrop for your paddleboarding adventures. With its calm waves and breath-taking views, you'll find yourself immersed in the beauty of nature. Early mornings and evenings are the perfect times to paddleboard here, as the sun paints the sky with stunning colors.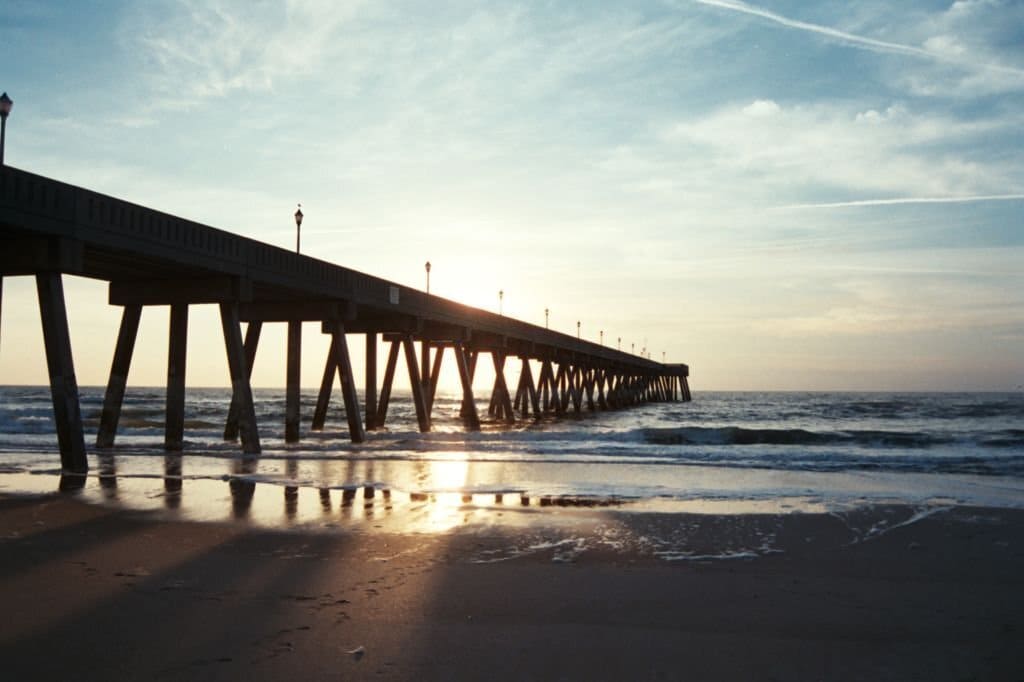 Location: Google Maps
Location #2: Cape Fear River
For a unique paddleboarding experience, head to Cape Fear River. This historic river offers much more than just beautiful scenery. As you paddle along, you might spot graceful dolphins or glimpse the remnants of old shipwrecks. The riverbanks are dotted with historic sites, making it an educational journey as well. If you're planning to spend time paddleboarding Wilmington NC, then make sure that this is a stop on your itenerary!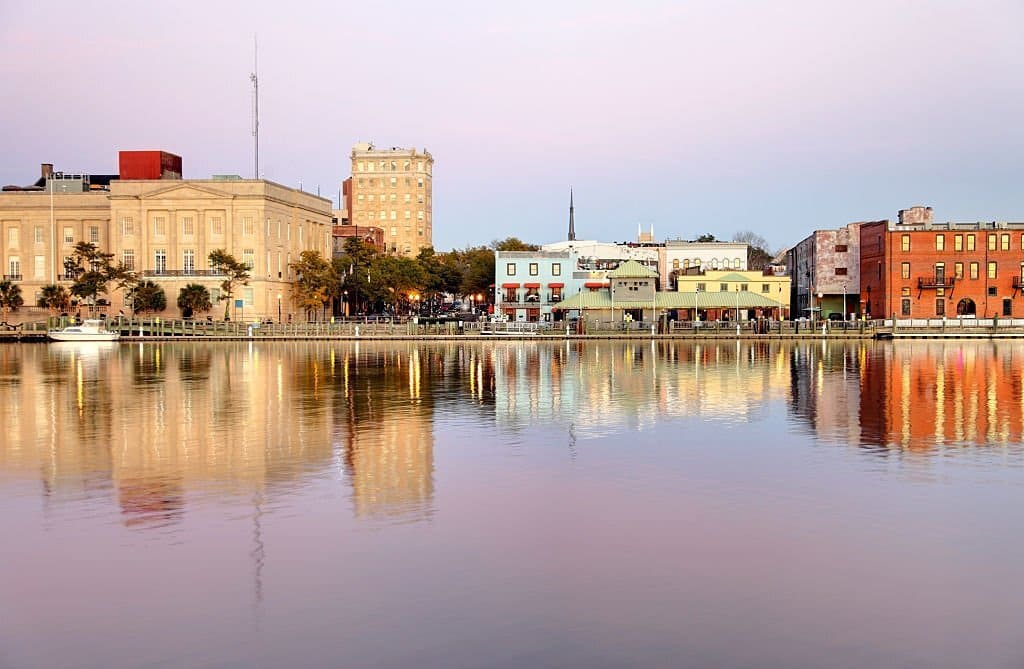 Location: Google Maps
Location #3: Carolina Beach
Carolina Beach is another excellent choice for paddleboarders. With its inviting waters and vibrant atmosphere, you can explore the coastline while enjoying the sea breeze. After your paddleboarding session, treat yourself to fresh seafood at one of the local eateries. The lively beach town offers entertainment options for all ages.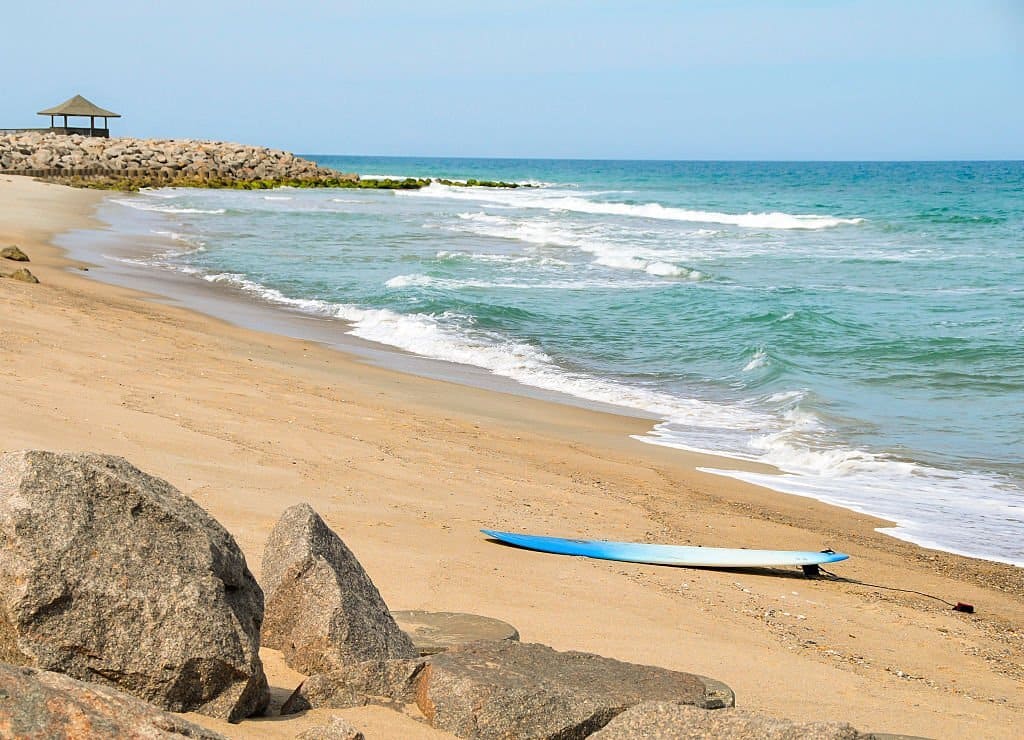 Location: Google Maps
Location #4: Masonboro Island
If you're seeking solitude and pristine nature, Masonboro Island is the place to be. Accessible only by boat or paddleboard, this undeveloped island is a haven for wildlife enthusiasts. Paddle around its calm waters, and you might spot dolphins, sea turtles, and a variety of bird species. Don't forget your camera – the scenery here is postcard-worthy.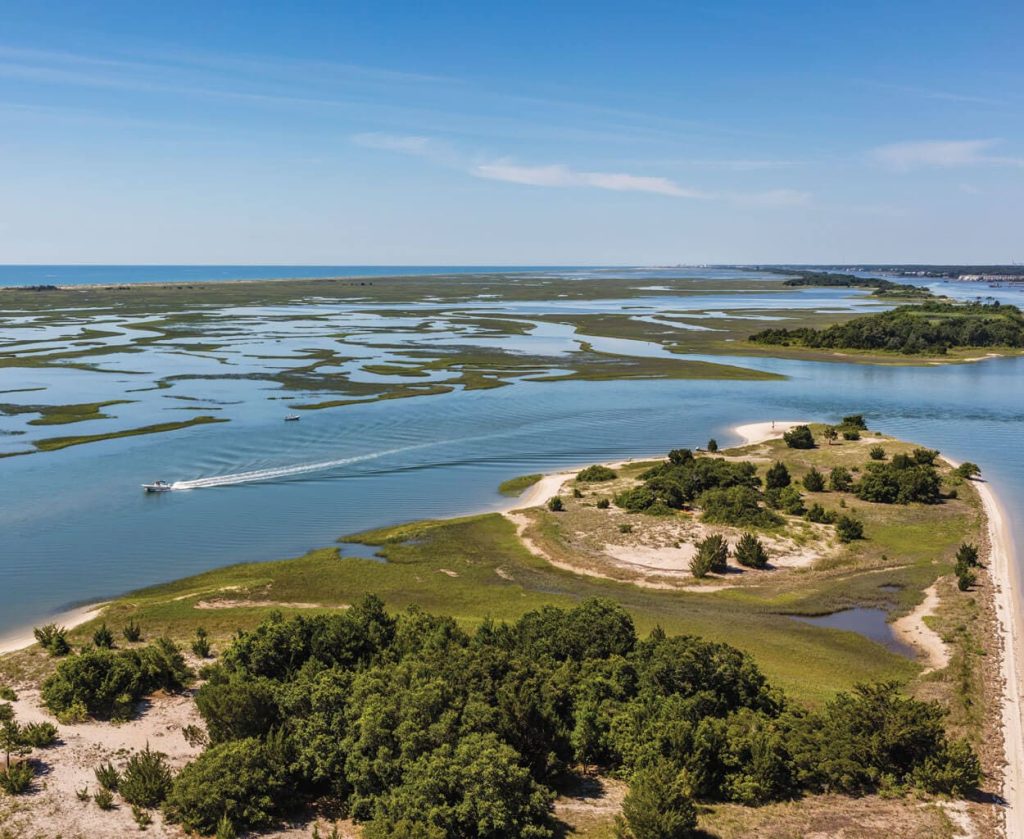 Location: Google Maps
Location #5: Tubbs Inlet
Tubbs Inlet is a paddleboarding haven, especially for beginners. Its shallow waters and gentle currents make it an excellent spot to hone your paddleboarding skills. The tranquil environment allows you to relax and take in the natural beauty surrounding you. It's a great place to build your confidence on the board when you go paddleboarding Wilmington NC.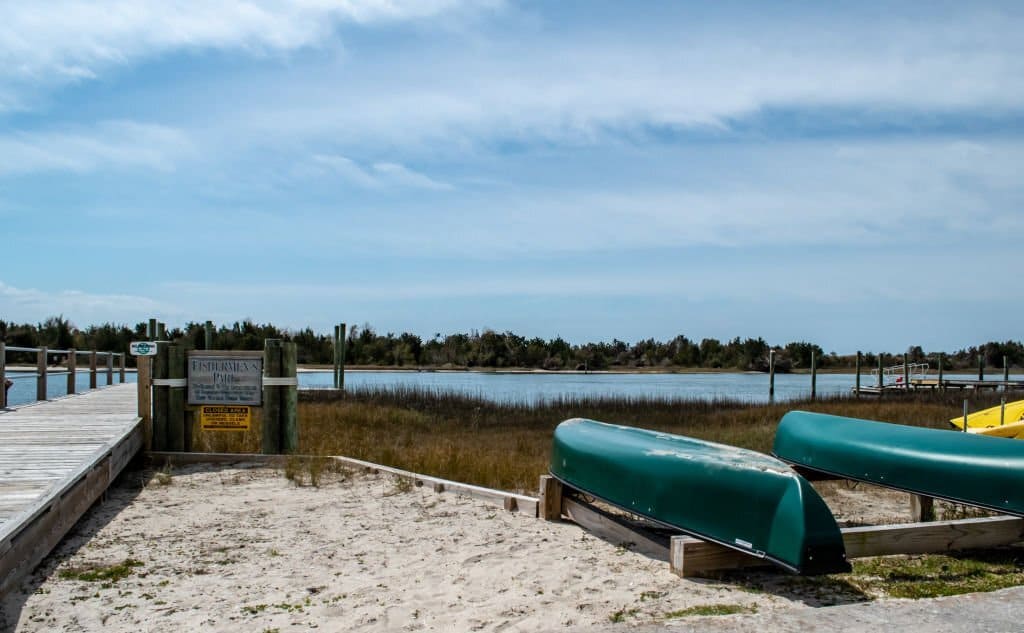 Location: Google Maps
Location #6: Lake Waccamaw
Escape to the freshwater oasis of Lake Waccamaw for a different kind of paddleboarding experience. The serene lake offers a calm and peaceful environment, perfect for a leisurely paddle. After your paddleboard adventure, you can enjoy fishing or even camp out nearby for a night under the stars.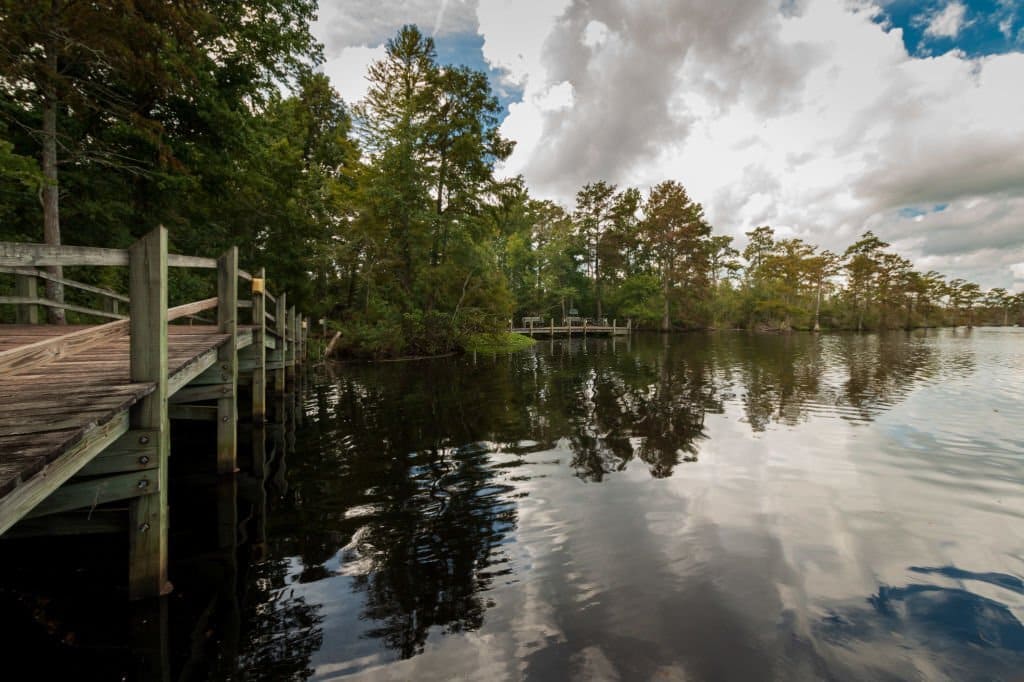 Location: Google Maps
Location #7: Myrtle Grove Sound
Myrtle Grove Sound is a lesser-known but equally captivating destination for paddleboarding. Here, you'll have the chance to get up close and personal with a diverse range of marine life. Keep your eyes peeled for playful dolphins, curious manatees, and various fish species as you glide through these tranquil waters.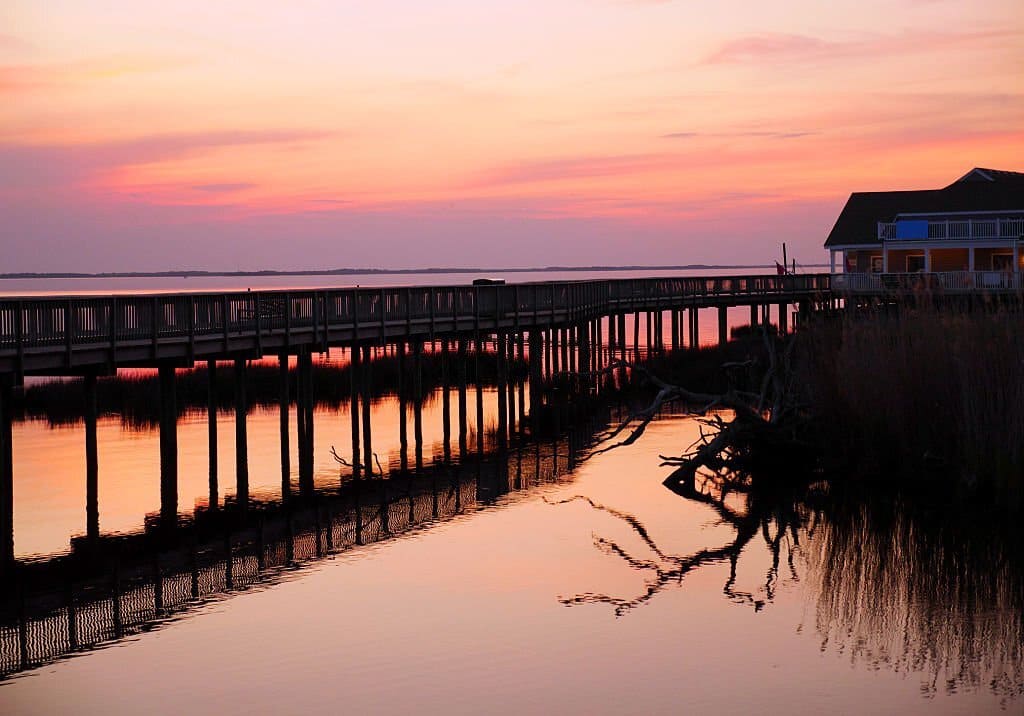 Location: Google Maps
How To Prepare for Paddleboarding Wilmington NC
There you go… Now you have the best locations.
But let's take this one step further and start planning your time paddleboard Wilmington NC so that you have everything sorted and ready for your trip.
Is It Better To Rent Or Buy A Paddleboard?
The classic question.
Whenever someone asks me this, I give the same answer…
If you own a paddleboard, then awesome bring that! If not, then hit up one of the rental shops in the areas and rent an inflatable stand up paddleboard to make sure that you like. I'll list some options below for you to take a look at.
Best Places To Rent When Paddleboarding Wilmington NC
Here are some good places that you can rent from:
This is a really good company to rent from, they have really nice paddleboards and friendly staff. This shows with the number of reviews that they've collected. So if you're looking to rent then this is a great spot to do it.
Price: $35
Lesson Price: $56
Address: 96 W Salisbury St, Wrightsville Beach, NC 28480, United States
Directions: Google Maps
Contact Number: +1 910-378-9283
This is another really nice company that you can rent from. It's also a store so you can buy things like life jackets, paddles and other goodies if you are in the mood for shopping.
Price: $65 for a full day
Address: 435 Eastwood Rd, Wilmington, NC 28403, United States
Directions: Google Maps
Contact Number: +1 910-792-6945
So those are some good places to rent, let's close the article off with other key information that you need about paddleboard in Wilmington.
'Must Have' Gear For Your Trip
Always Check The Weather
Whenever you decide to paddleboard, you want to check the weather. Because you're exposed to the elements you want to try and avoid strong sun, winds that make the water choppy or rain (cause rain is terrible for paddling).
Here is a detailed weather guide for your trip:
WILMINGTON WEATHER
Make Sure That You Know How To Stand On A SUP
If you're new to paddleboarding, then here is a detailed video guide to help you stand on your SUP:
Conclusion:
In conclusion, Wilmington, North Carolina, offers a myriad of epic places to indulge your paddleboarding passion. Whether you're a beginner or an experienced paddler, the variety of locations ensures there's something for everyone. From the serene shores of Wrightsville Beach to the historic Cape Fear River and the secluded beauty of Masonboro Island, each spot promises an unforgettable adventure. So, grab your paddleboard and explore these epic places in Wilmington for an experience that combines tranquility, adventure, and natural beauty.
Paddleboarding Wilmington NC – FAQs:
Is paddleboarding suitable for beginners in Wilmington?
Absolutely! Wilmington offers several beginner-friendly locations like Tubbs Inlet and Lake Waccamaw with calm waters and easy conditions for newcomers.
What's the best time to paddleboard at Wrightsville Beach?
Early mornings and evenings are the best times for paddleboarding at Wrightsville Beach, as the weather is usually calmer, and the scenery is stunning.
Are there rentals available for paddleboards in Wilmington?
Yes, there are numerous rental shops in Wilmington where you can easily find paddleboards for your adventure.
Can I spot wildlife while paddleboarding in Cape Fear River?
Yes, Cape Fear River is teeming with wildlife, and it's not uncommon to spot dolphins, manatees, and various bird species during your paddleboarding journey.
Are there any safety precautions I should take while paddleboarding in Wilmington?
Always wear a life jacket, be aware of weather conditions, and stay hydrated during your paddleboarding adventure in Wilmington. Safety first!