*We may earn a commission for purchases made using our links. Please see our disclosure to learn more.
Maui paddleboarding is anyone's DREAM!

This beautiful island paradise offers a plethora of paddleboarding opportunities, ranging from calm bays to adventurous surf breaks. Whether you're a beginner or an experienced paddler, there's a spot for everyone here.
Let's explore the ten most remarkable paddleboarding locations on the island.
Maui Paddleboarding Interactive Map:
Spot 1: Wailea Beach
Wailea Beach, located on Maui's southwestern coast, is a paradise for paddleboarders. With its pristine sandy shores and gentle waves, it's an excellent spot for beginners and those looking for a relaxing paddle. The calm waters allow you to soak in the beauty of the surrounding scenery while gliding effortlessly on your board.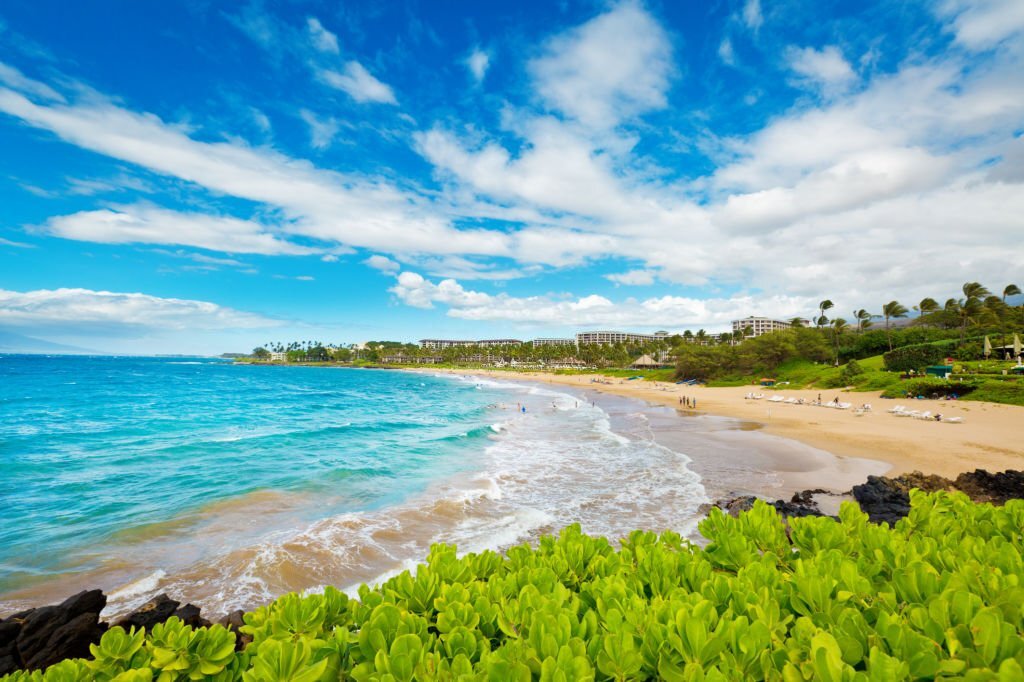 Location: Google Maps
Spot 2: Makena Landing
For a more secluded paddleboarding experience, head to Makena Landing. This hidden gem offers a picturesque setting with vibrant coral reefs and abundant marine life. Paddling along the coastline, you'll have the opportunity to spot sea turtles and colorful tropical fish, adding an extra touch of magic to your adventure.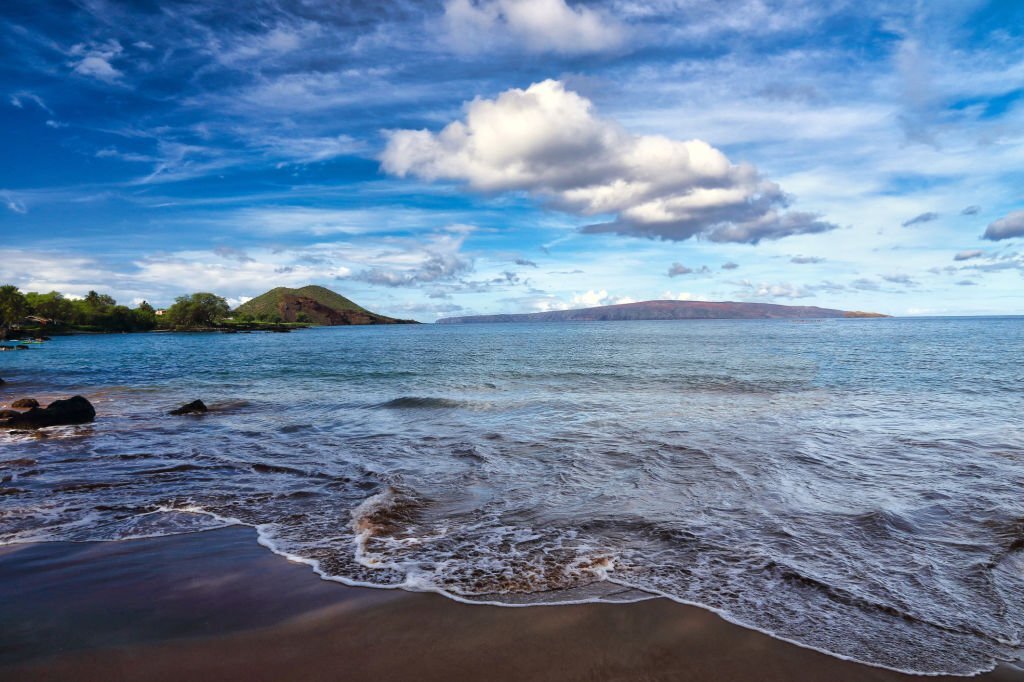 Location: Google Maps
Spot 3: Kihei Coastline
Kihei, a town on Maui's southwestern coast, boasts a lengthy coastline that's perfect for paddleboarding. The calm waters and scenic views make it an ideal spot for both beginners and experienced paddlers. Explore the coastline and soak in the stunning vistas of the neighboring islands as you navigate through the turquoise waters.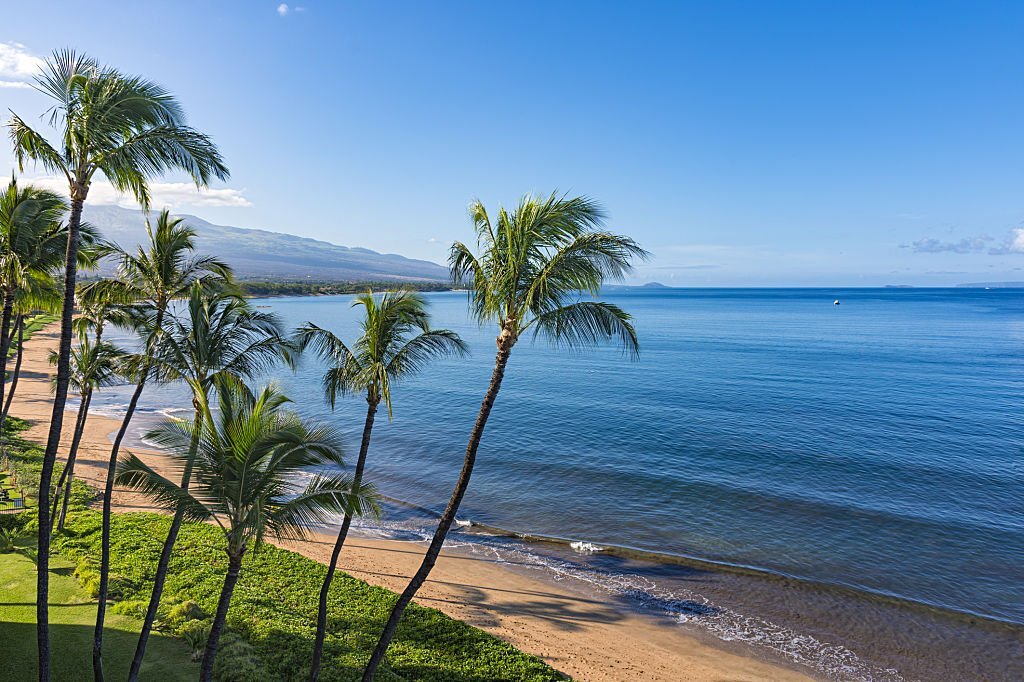 Location: Google Maps
Spot 4: Olowalu Beach
Olowalu Beach, situated on Maui's western coast, offers a unique paddleboarding experience. Known for its vibrant coral reef system, it's a haven for snorkelers and paddleboarders alike. Glide over the shallow waters and marvel at the colorful marine life beneath you, creating memories that will last a lifetime.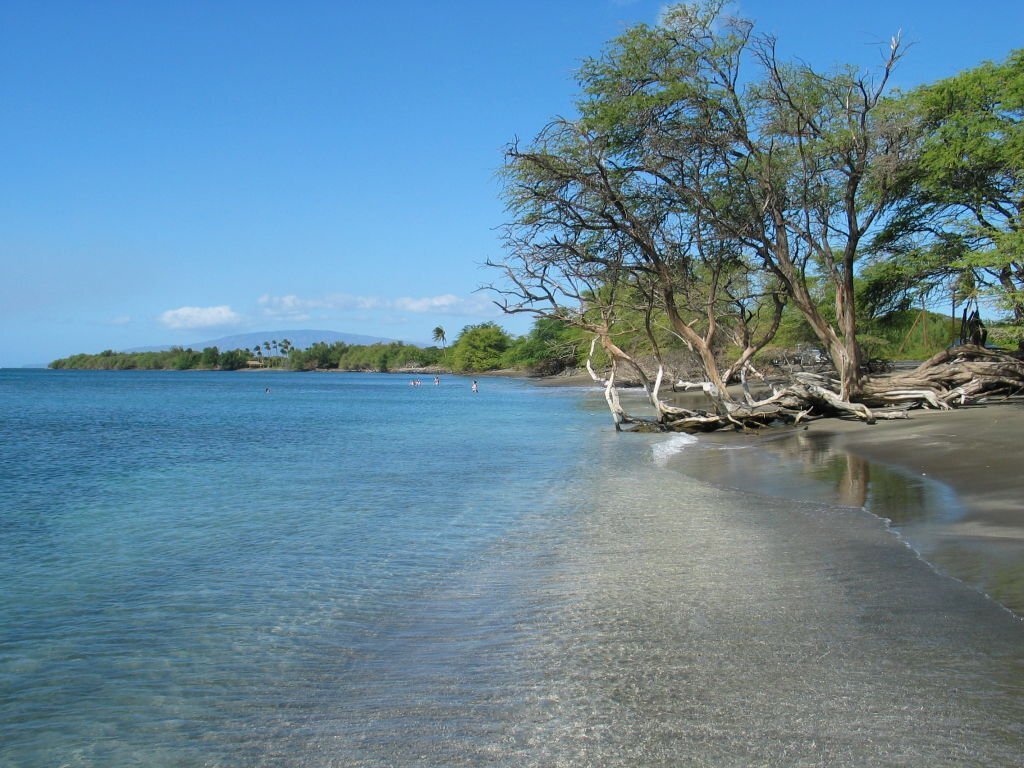 Location: Google Maps
Spot 5: Lahaina Harbor
If you're seeking a paddleboarding adventure with a touch of history and culture, Lahaina Harbor is the place to be. Located in the historic town of Lahaina, this spot provides access to a diverse range of paddleboarding experiences. Paddle along the coastline and witness Lahaina's rich heritage while basking in the warm Hawaiian sun.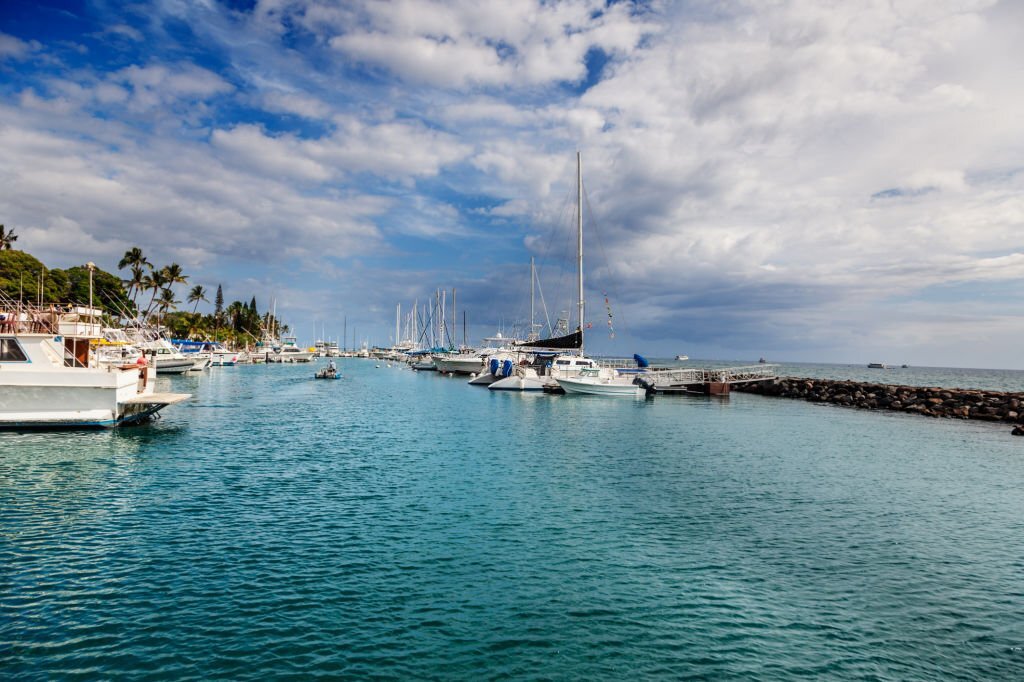 Location: Google Maps
Spot 6: Honolua Bay
For those looking for a more challenging paddleboarding experience, Honolua Bay delivers. This world-renowned surf break also offers a unique opportunity for paddleboarders to test their skills. Catch some waves or simply paddle along the bay's mesmerizing cliffs and immerse yourself in the beauty of Maui's rugged coastline.
The water can get quite choppy with the boats, so it's advised that you use a leash to ensure that your board doesn't float away. Look here for more 'must have' paddleboarding accessories for your trip.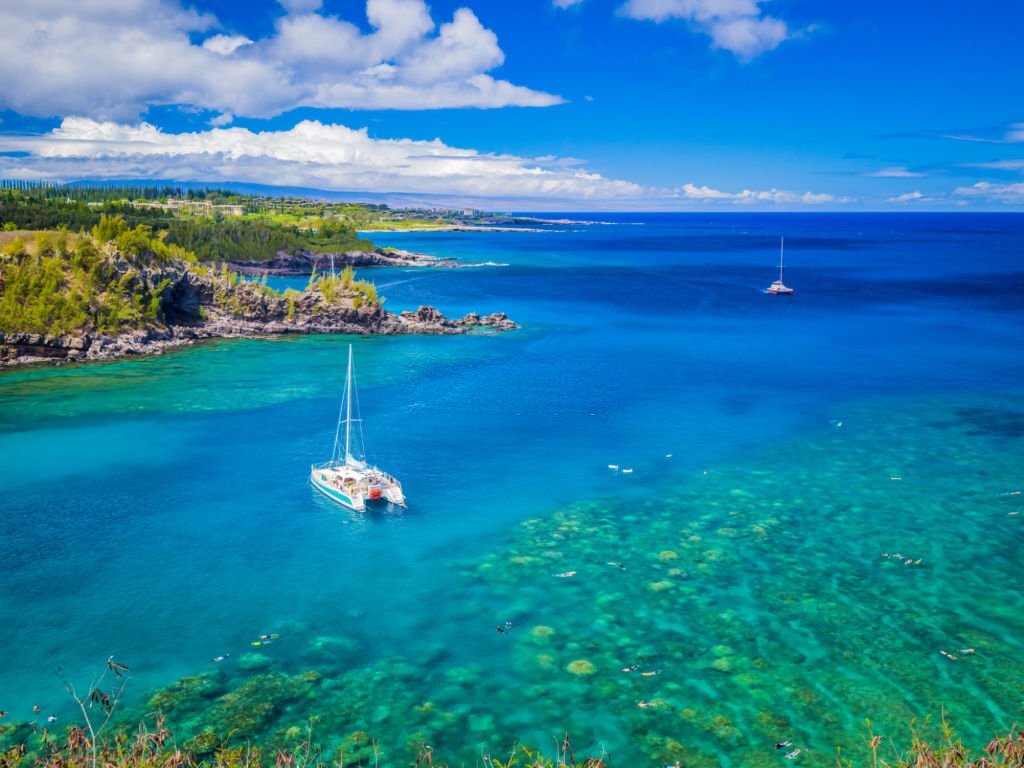 Location: Google Maps
Spot 7: Napili Bay
Napili Bay, nestled on Maui's northwest coast, is a picturesque location that offers calm waters and stunning panoramic views. This tranquil spot is ideal for paddleboarders who want to take in the serene beauty of the island while enjoying a peaceful paddle. Be sure to keep an eye out for sea turtles that often grace these waters with their presence.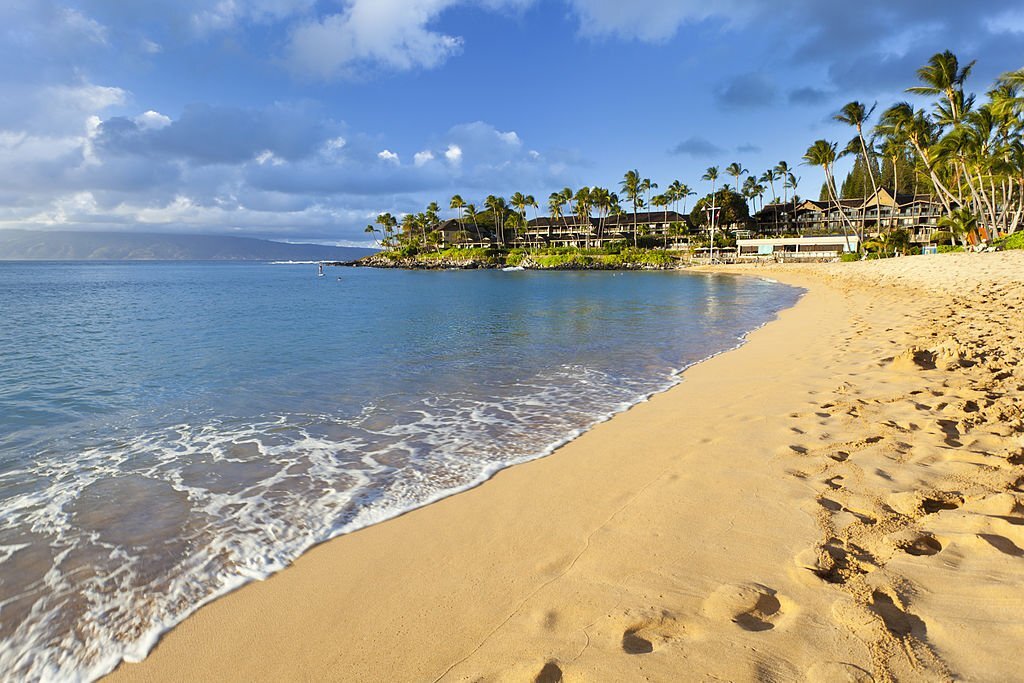 Location: Google Maps
Spot 8: Ka'anapali Beach
Ka'anapali Beach, located on Maui's western shore, is a popular destination for both tourists and locals alike. With its golden sand and crystal-clear waters, it's no wonder why paddleboarding enthusiasts flock to this spot. Glide along the coastline and soak up the vibrant atmosphere of one of Maui's most beloved beaches.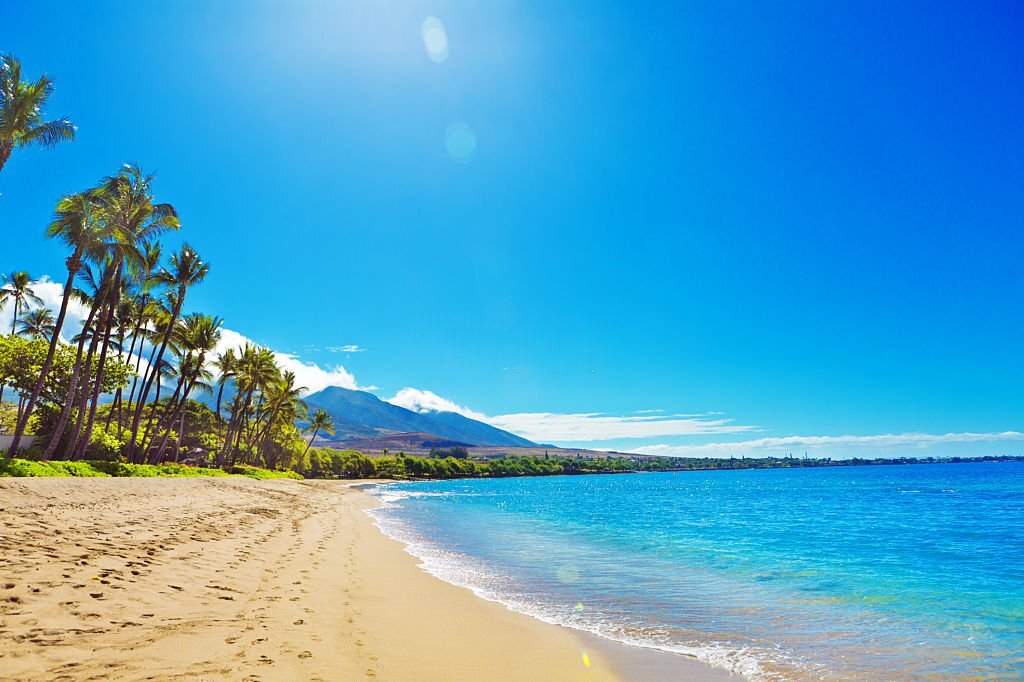 Location: Google Maps
Spot 9: Kanaha Beach Park
If you're an experienced paddler looking for an adrenaline rush, Kanaha Beach Park is the place to be. Known for its consistent trade winds, this spot offers excellent conditions for downwind paddling. Feel the thrill as you ride the wind and experience the exhilaration of gliding across the water with the wind in your sails.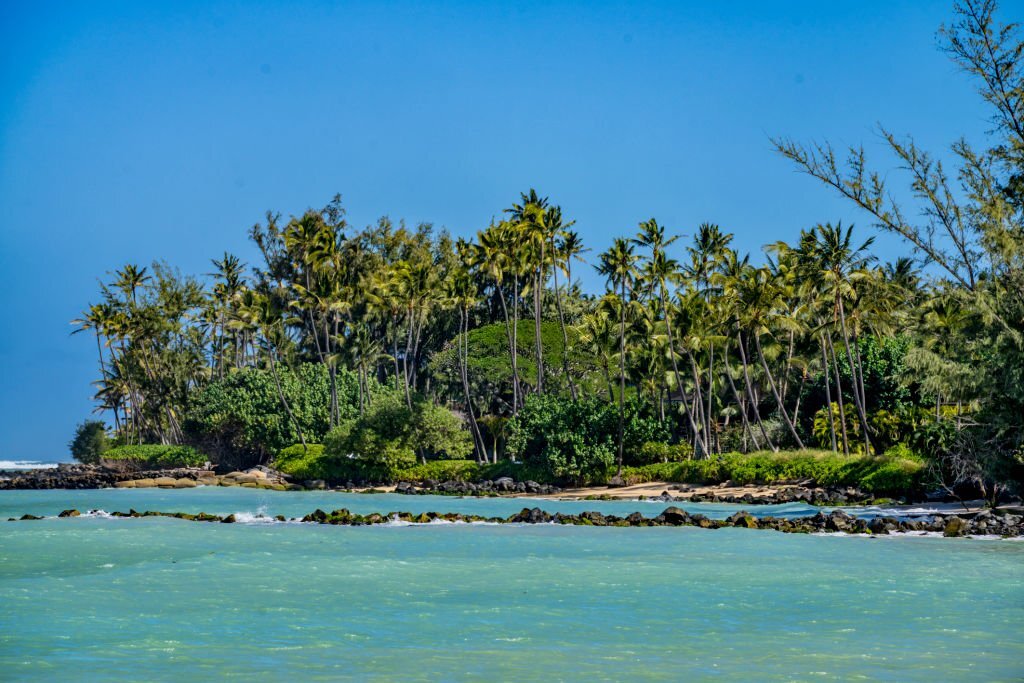 Location: Google Maps
Spot 10: Hookipa Beach Park
Last but not least, Hookipa Beach Park is a must-visit spot for paddleboarding enthusiasts seeking a blend of adventure and natural beauty. This world-famous windsurfing and surfing destination also offers fantastic opportunities for paddleboarding. Challenge yourself in the waves or enjoy a leisurely paddle while marveling at Maui's awe-inspiring coastline.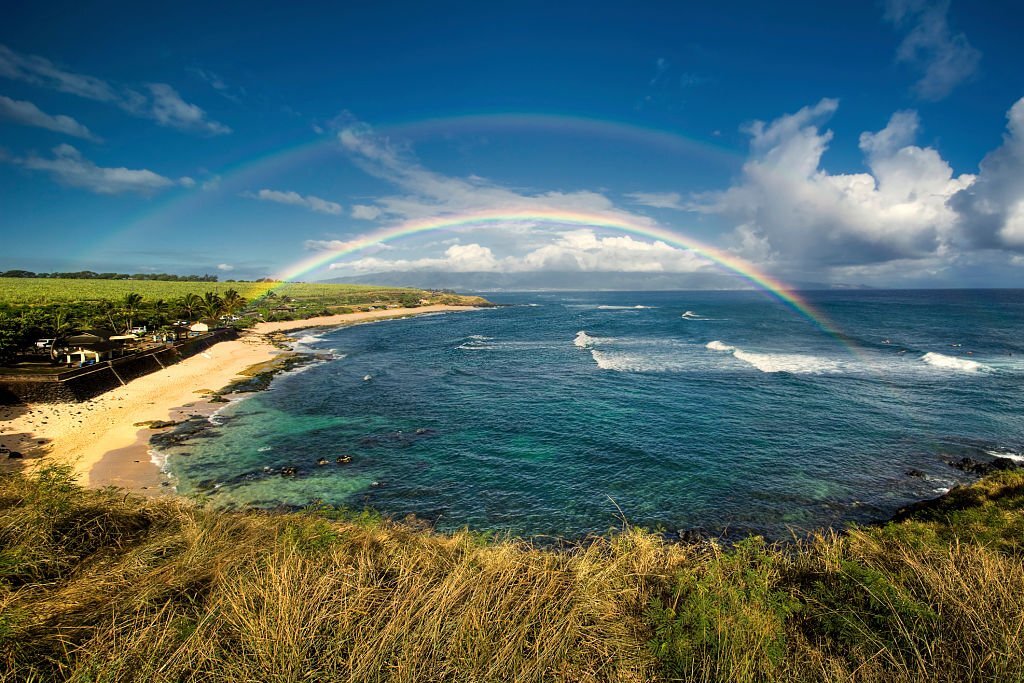 Location: Google Maps
Best Places To Rent Paddle Boards In Maui:
If you're not bringing your own paddleboard on your Maui vacation, don't worry! There are several rental companies scattered across the island where you can easily rent one. Whether you're a beginner or an experienced paddleboarder, these rental shops offer not only board rentals but also lessons and guided tours of Maui's stunning waterways.
So, even if you're new to paddleboarding, you can still enjoy the thrill and beauty of exploring the island's waters with expert guidance. Choose from a range of rental options available and get ready for an unforgettable paddleboarding adventure in Maui!
Bring Me A Kayak:
Price: $28 /day
Directions: Google Maps
Website: https://bringmerentals.com/paddleboard/#block-yui_3_17_2_1_1685640998124_222874
Maui Local Surf & SUP Rentals:
Price: $45 /day
Directions: Google Maps
Website: https://localkayaksurfandsup.weebly.com/

Auntie Snorkal:
Price: $29.95 /day
Directions: Google Maps
Website: https://www.auntiesnorkel.com/

Island Surfboard Rentals:
Price: $50 /day
Directions: N/A (They Deliver)
Website: https://islandsurfboardrentals.com/
808 Boards:
Price: $50 /day
Directions: Google Maps
Websites: https://808boards.com/maui-paddle-board-rentals/
Conclusion: Maui Paddleboarding
Maui is a stand-up paddleboarder's paradise, offering an array of breathtaking spots to explore. Whether you prefer calm waters or adventurous surf breaks, there's a spot on Maui that will captivate your paddleboarding heart. From Wailea Beach's tranquility to Honolua Bay's rugged beauty, each location has its unique charm. So grab your partner and explore the world a bit more. Embrace the tropical vibes of Maui, and embark on a paddleboarding adventure that you won't soon forget!
P.S. Here are 12 things that you should never forget to pack when going to Hawaii.
FAQs
Is paddleboarding suitable for beginners?
Absolutely! Many of the spots mentioned in this article are beginner-friendly, offering calm waters and gentle waves.
Do you have recommendations for paddleboarding equipment & accessories?
Yes, you can find my favorite recommendations here.
Can I spot marine wildlife while paddleboarding?
Yes, Maui's waters are home to a diverse range of marine life. Keep an eye out for sea turtles, tropical fish, and if you're lucky, you might even see dolphins or whales in the distance.
What should I wear while paddleboarding in Maui?
It's recommended to wear comfortable swimwear and a rash guard to protect your skin from the sun. Don't forget sunscreen, a hat, and sunglasses.
Are there guided paddleboarding tours available on Maui?
Yes, if you're new to paddleboarding or want to explore the island's hidden gems, guided tours are a great option. Experienced instructors will ensure you have a safe and memorable experience.