*We may earn a commission for purchases made using our links. Please see our disclosure to learn more.
If you're looking for a brand-new location to explore, then paddle boarding Myrtle Beach, South Carolina is a really good bet.
It was one of the first locations that I ever visited when I started paddle boarding so it really holds a place close to my heart. I was initially nervous about the marsh (because I hate mosquitoes and get a bit freaked out by the water), but it was a really nice experience and it's a great place to learn.
It has a vast coastline, inland waterways, serene estuaries, and is truly a paradise for paddleboarders if you have the time to explore.
Let's dive into the best spots where you can set your board afloat and embrace the salty air. 🌊🏄‍♂️
What Makes Myrtle Beach So Nice For Paddle Boarding?
The blend of warm weather, gentle waves, and a diverse ecosystem makes Myrtle Beach an idyllic destination for paddleboarding. Whether it's gliding through the marshes or cruising along the coast, the area provides a range of environments suited for every skill level.
9 Top Spots for Paddle Boarding Myrtle Beach
You can use this detailed map to choose a location and explore, or read further down below for more detail.
Location #1: Murrells Inlet
Murrells Inlet is a haven for paddleboarders who enjoy calm waters and rich marine life. Paddle through the tranquil inlet and you may spot dolphins, turtles, and a variety of birds. But make sure that you're kind to them and try your best not to change their environment. 🐢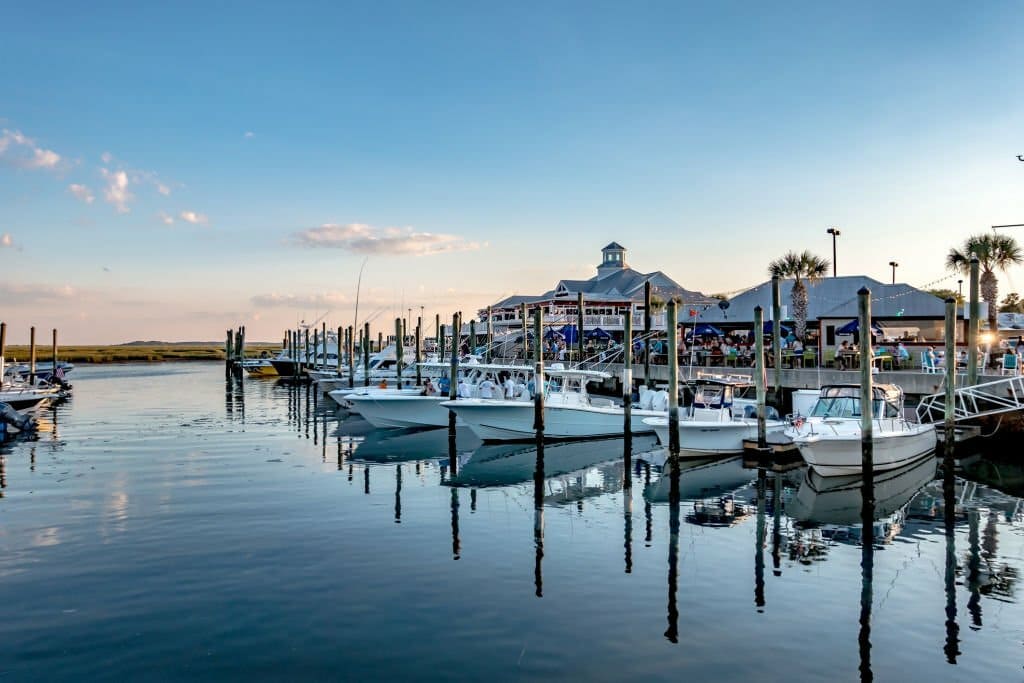 Location: Google Maps
Location #2: The Marsh Walk
The famous Marsh Walk, while known for its restaurants and live music, is also a really fun location to paddle board. Early mornings are magical here as you paddle alongside fishing boats and witness the sunrise. Initially I was hesitant about paddling in the marsh, but once you explore it once you'll realize that there is such an abundance of nature and life there that it's definitely worth exploring.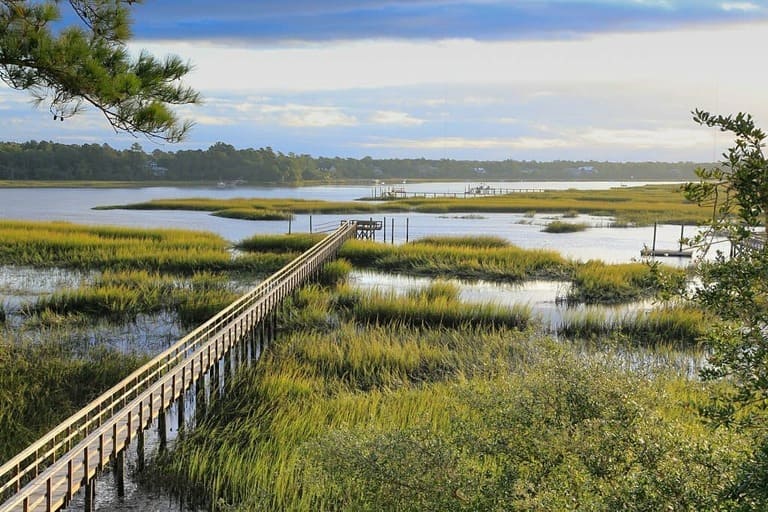 Location: Google Maps
Location #3: Cherry Grove
Cherry Grove offers up its maze of waterways for your paddleboarding pleasure. One of my favorite locations is the Cherry Grove fishing pier which you can see in this image. It can get quiet rough with the waves so this is most likely a more advanced location but if you want some adventure then do it.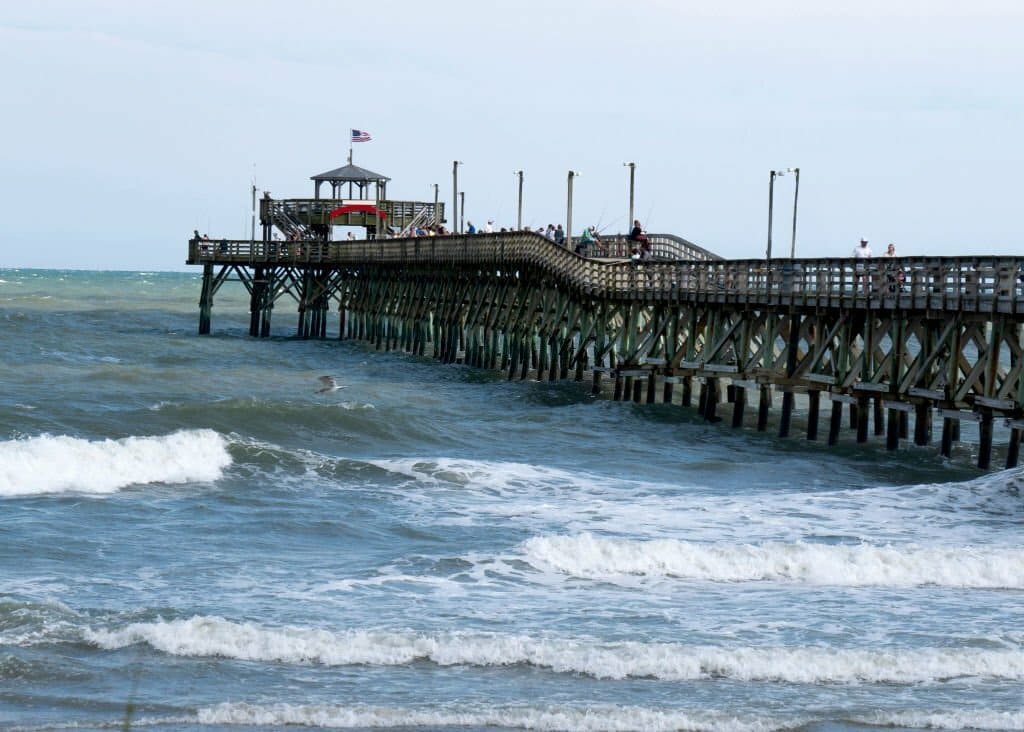 Location: Google Maps
Location #4: Socastee
For a more secluded experience, head to Socastee. Socastee is a suburban neighborhood in Myrtle beach that has an abundance of natural waterways that you can paddle through. Make sure to look out for the houses also because there are some seriously impressive ones that I like to dream about owning one day 🙂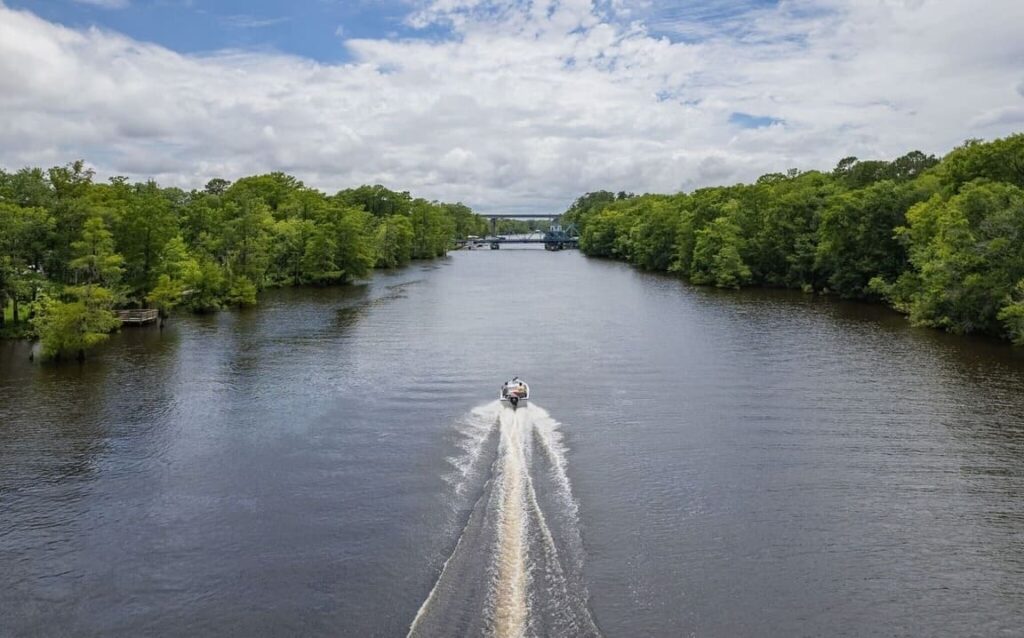 Location: Google Maps
Location #5:Huntington Beach State Park
Huntington Beach State Park is where freshwater meets saltwater, creating an environment rich in biodiversity. It's perfect for paddleboarders interested in a serene paddle with a view of Atalaya Castle. One key bit of advice – When I went there, there were so many mosquitoes so make sure to pack some repellent for a better experience.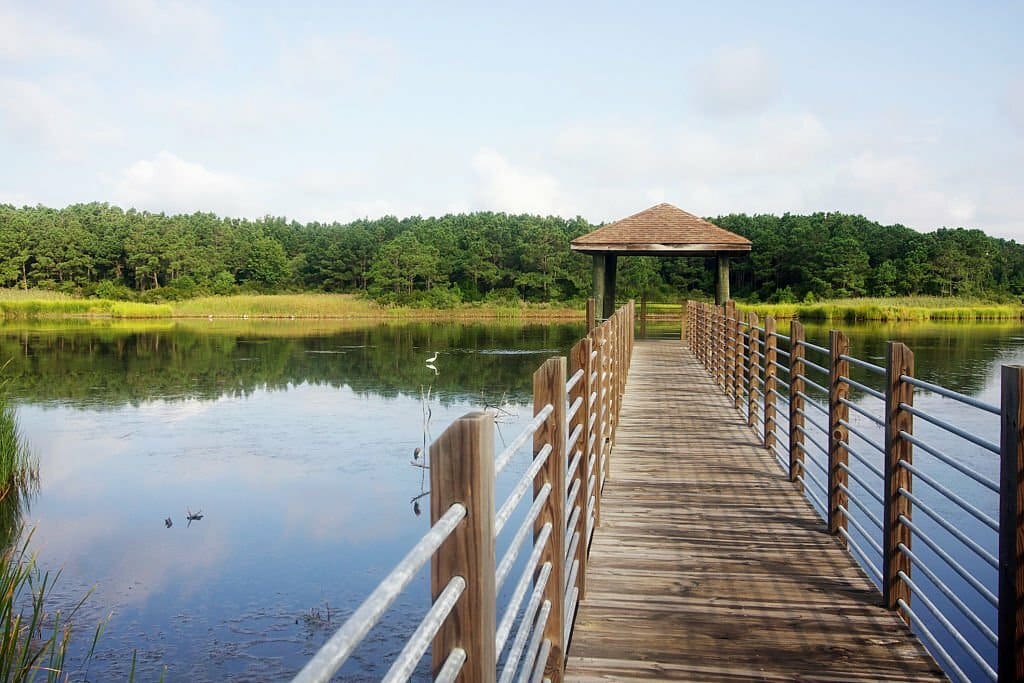 Location: Google Maps
Location #6: North Myrtle Beach
The waters at North Myrtle Beach are inviting for paddleboarders of all levels. Glide along the coastline and enjoy a different perspective of the bustling beach life. If you have some time (or kids) then visit the OD Pavilion Amusement Park and go and play.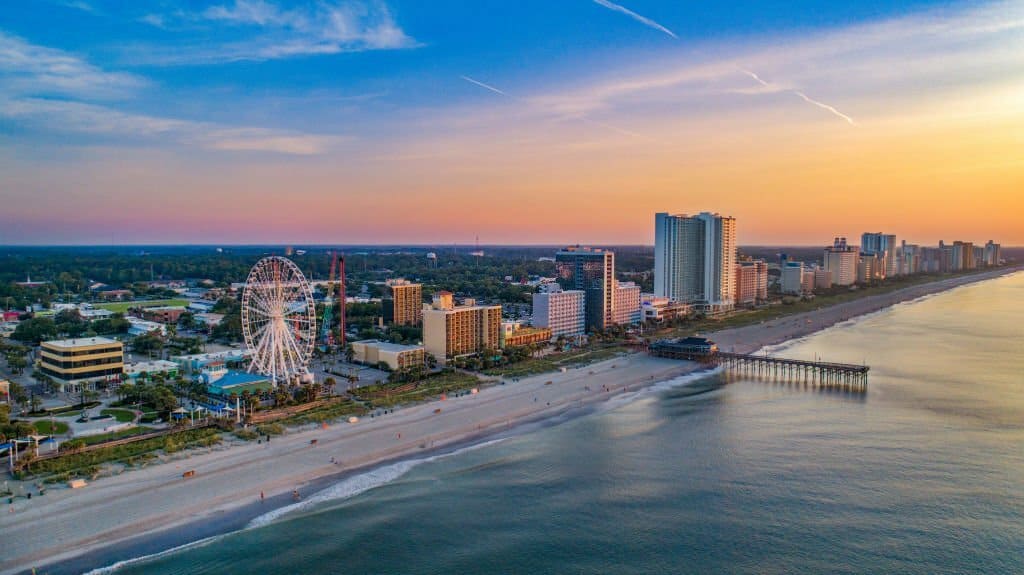 Location: Google Maps
Location #7: Myrtle Beach State Park
Myrtle Beach State Park's calm waters provide a safe haven for families and first-timers to try paddleboarding, with the added benefit of being close to all the amenities you might need. There are so many animals in here and I adore the cranes so make sure to bring a camera.
Location: Google Maps
Location #8: Pawleys Island
Away from the bustle, Pawleys Island offers a quiet respite with its languid waterways and picturesque settings, perfect for those who prefer their paddleboarding peaceful and unhurried. I'm someone that hates the crowds, so this is a way that you can experience the marsh without dealing with as many people. I find that it's always better if you go early.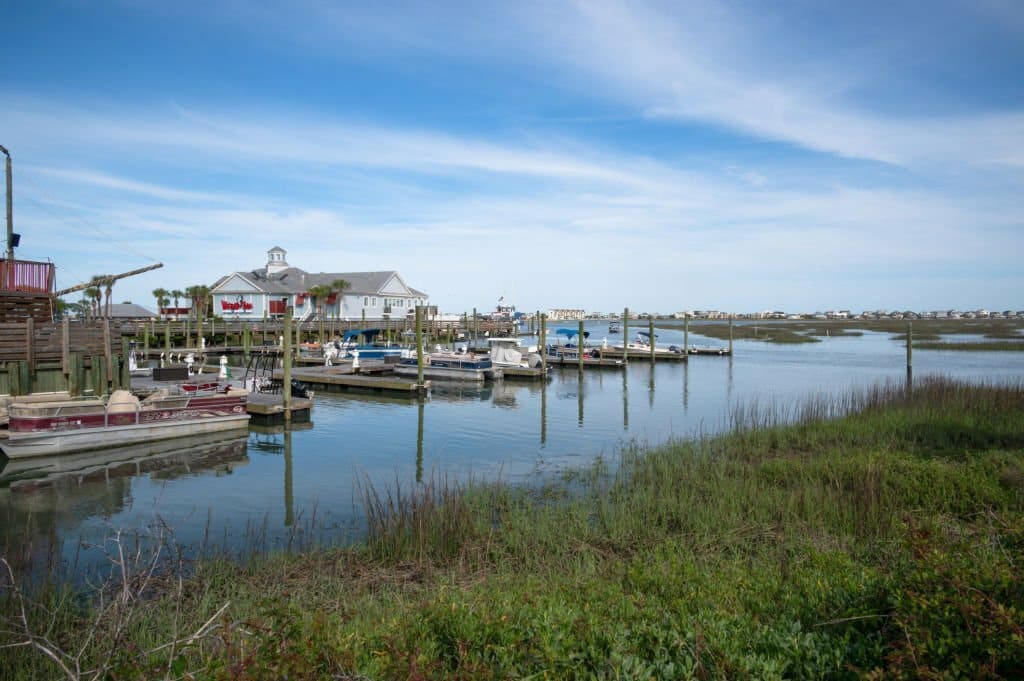 Location: Google Maps
Location #9: Georgetown
Last but not least, Georgetown's waterways offer a historical twist to your paddleboarding experience, where the past meets the present on the tranquil waters of Winyah Bay. This is another location that is more quiet and quaint so you don't need to be nervous about lots of people and traffic from boats.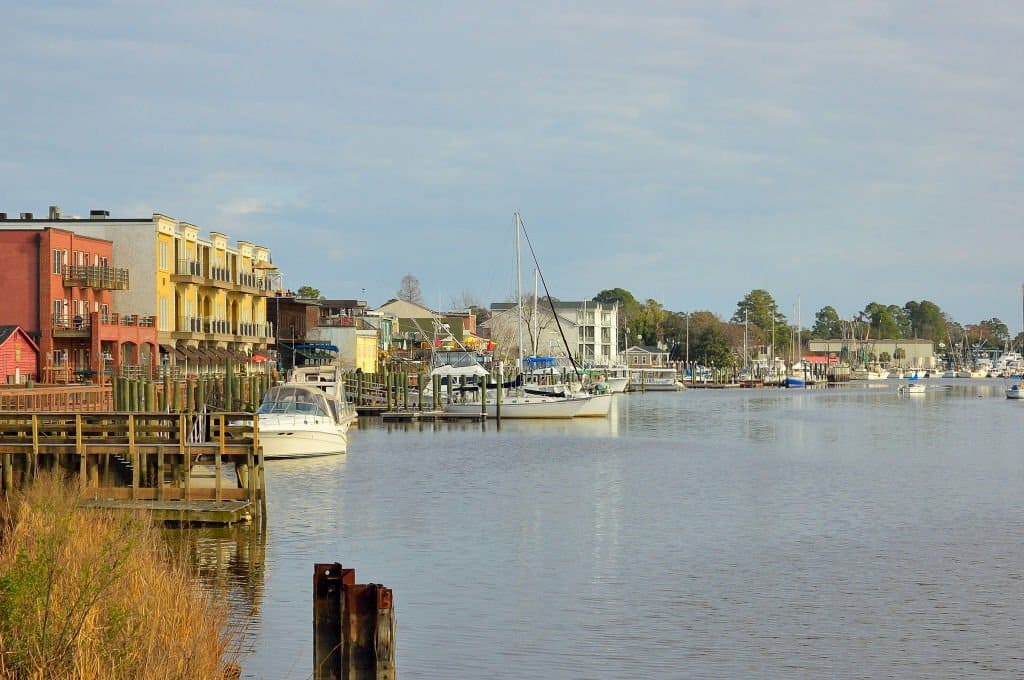 Location: Google Maps
Tips for a Successful Paddle Boarding Trip
Here are a few tips and tricks that I wish I knew the first time that I went paddle boarding in Myrtle beach.
Best Time to Paddle Board
The best conditions to paddle board are in calm waters with a clear sky so that you can explore and soak up the sun. If you agree with that then early mornings or late afternoons are the prime times for paddleboarding in Myrtle Beach. Another key factor is that the wind usually picks up mid-day so again I'd tend to go earlier rather than later for the best experience.
Check The Weather
This might seem obvious, but it's easy to overlook this in your excitement. So I added in a weather widget below so that you can quickly check out the weather and decide what to wear when you go.
Here's the updated widget:
MYRTLE BEACH WEATHER
Safety Tips
This is something that is also commonly overlooked and I admit that I did also! But things like life jackets, hydration and sun cream are just too important to forget.
Gear and Rentals
From high-performance boards to beginner-friendly gear, Myrtle Beach's rental shops have everything you need for your adventures
Myrtle Beach Paddle Board & Kayak Adventures
This is the top rated rental company in the area and they gave a really good impression. The staff is friendly and they also have a really fun sunrise tour that you can consider doing if you're up for an early morning adventure. I loved doing this because it left the entire day open to explore the rest of Myrtle Beach. The tour cost $75 for 2 people and I would recommend it.
Price: $40 for 4 hours
Address: 870 Frontage Rd E #29577, Myrtle Beach, SC 29577, United States
Directions: Google Maps
Contact Number: +1 843-833-3345
Myrtle Beach Surf Lessons, Paddleboard & Kayak Tours, Rentals
This is another really good place to rent from that we actually did a surfing lesson with. It's a nice place, friendly staff and I could happily recommend working with them.
Price: $25 for 1 hours
Address: 6607 N Ocean Blvd, Myrtle Beach, SC 29572, United States
Directions: Google Maps
Contact Number: +1 843-340-9565
Capture The Experience With A Camera
I remember when I was out on my board, the water was all kinds of beautiful, and I thought to myself – "Man, I wish I could keep this view forever."
Well, in case you didn't know… you can! Just bring a camera with you. My favorite recommendation when on a SUP is a GoPro. Those little guys are tough as nails and perfect for catching all the cool stuff you see when you're paddling around.
My Recommendation: GoPro HERO 11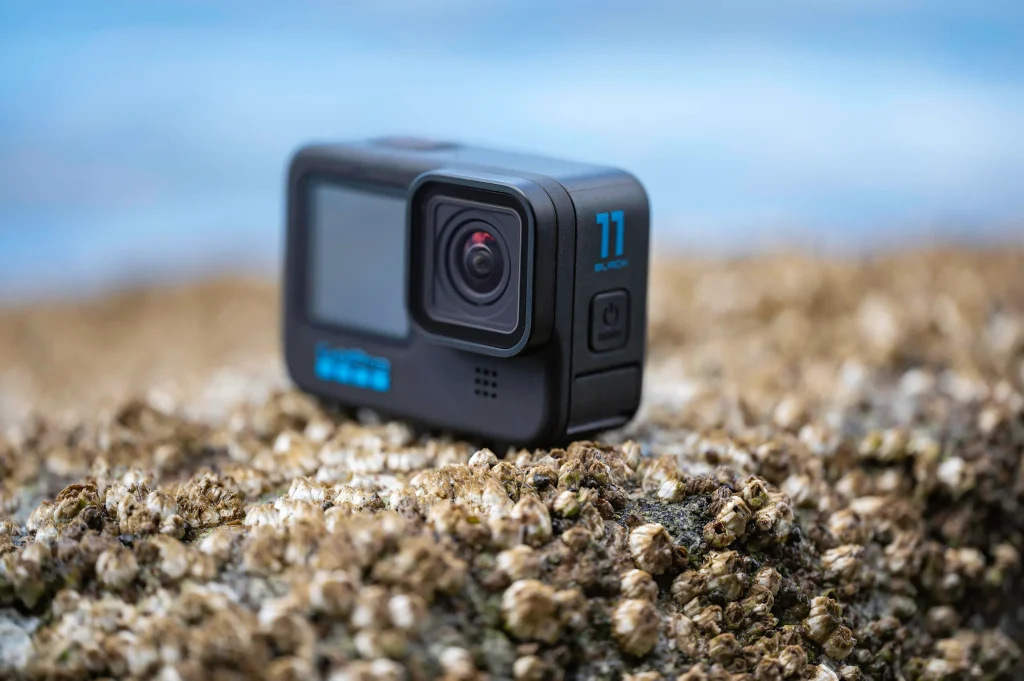 Where To Buy: Amazon
Key Features:
– 27MP Camera
– Waterproof
– 1.9 Inch Screen Size
– Emmy Award Winning Hypersmooth 5.0 Stabilization
– Great Battery life.
Health Benefits of Paddleboarding
Paddleboarding extends beyond the realm of enjoyment; it offers an exceptional workout as well. The activity engages your core muscles, requiring balance and utilizing your entire body to propel forward with each stroke.
Beyond the physical exertion, the soothing ambiance of the water and the invigorating ocean air work together to alleviate stress levels. In essence, paddleboarding is a dual win for both your physical fitness and mental well-being.
Conclusion
Myrtle Beach is a really nice place to explore on a SUP. With these nine incredible spots, your next paddleboarding adventure promises to be as unforgettable as the Myrtle Beach sunrise.
So what are you waiting for? Paddle out and let the sea set you free! 🤸
Paddle Boarding Myrtle Beach FAQs
How do I choose the right paddleboarding spot for me in Myrtle Beach?
Consider your skill level, the kind of experience you want, and the local wildlife and scenery you'd like to encounter.
Is paddleboarding safe for non-swimmers in Myrtle Beach?
Yes, with a life jacket and a little caution, even non-swimmers can enjoy paddleboarding in the calmer waters.
Are group paddleboarding sessions available in Myrtle Beach?
Absolutely, group sessions are a fantastic way to learn and enjoy paddleboarding with the guidance of experienced instructors.
Can I paddleboard if the ocean is a bit rough?
It's best to stick to the calmer inlets or wait for the sea to settle—a rough ocean can be challenging, even for experienced paddlers.
What should I do if I encounter a storm while paddleboarding?
Head back to shore immediately. It's vital to check the weather forecast before you set out to avoid such situations.