*We may earn a commission for purchases made using our links. Please see our disclosure to learn more.
Whether you're a local resident or just a visitor, if you get the chance to paddleboard Minneapolis… You should do it! Minneapolis has a variety of stunning lakes and rivers that are perfect for paddleboarding adventures.
In this article, I will share my top twelve recommendations for paddleboarding spots in Minneapolis, along with reasons why they are worth exploring. Let's dive in and discover these amazing places!
Why Should You Paddleboard Minneapolis?
Minneapolis, known as the "City of Lakes," boasts a plethora of picturesque water bodies that are ideal for paddleboarding enthusiasts. From serene lakes nestled within urban parks to the mighty Mississippi River, there's something for everyone. Whether you're seeking a peaceful escape or an exhilarating paddle, Minneapolis has it all.
Location #1: Brownie Lake
Tucked away within the Chain of Lakes, Brownie Lake is a hidden gem that offers a tranquil retreat for paddleboarding enthusiasts. This small and picturesque lake is nestled between Lake Calhoun and Cedar Lake, providing a peaceful escape from the bustling city. One of the highlights of paddleboarding on Brownie Lake is the opportunity to observe wildlife. The lake is home to various bird species – including herons, egrets, and ducks, making it a haven for birdwatching enthusiasts. Keep your eyes peeled for these feathered friends as you navigate the waters.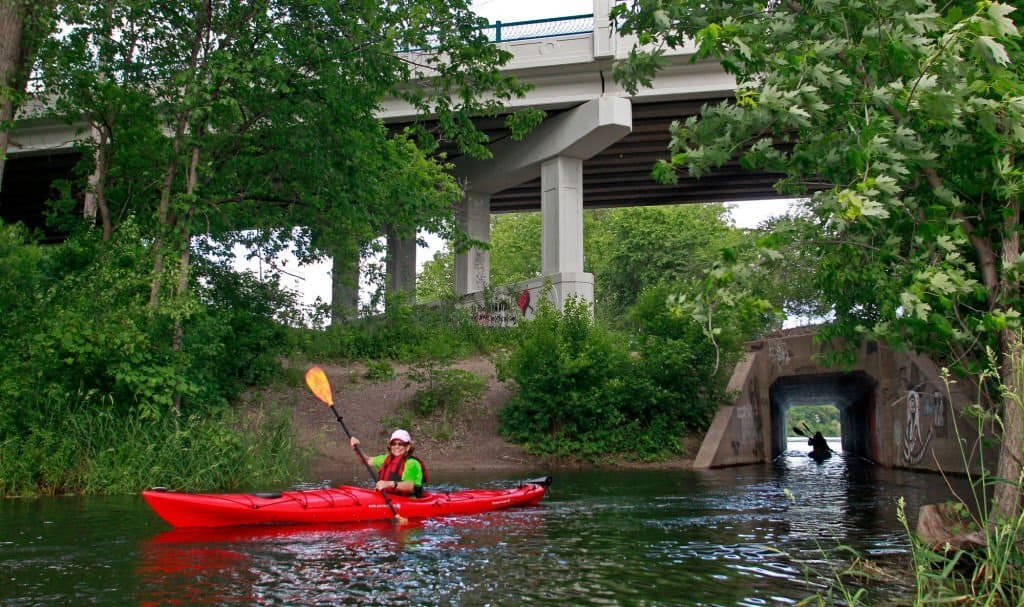 Location: Google Maps
Location #2: Mississippi River
Paddleboarding on the Mississippi River is an unforgettable experience that combines the beauty of nature with the energy of the city. The river flows right through the heart of Minneapolis, offering paddleboarders the opportunity to explore its vibrant waterfront. You can paddle along the calm stretches of the river, taking in the stunning views of the cityscape and iconic landmarks such as the Stone Arch Bridge.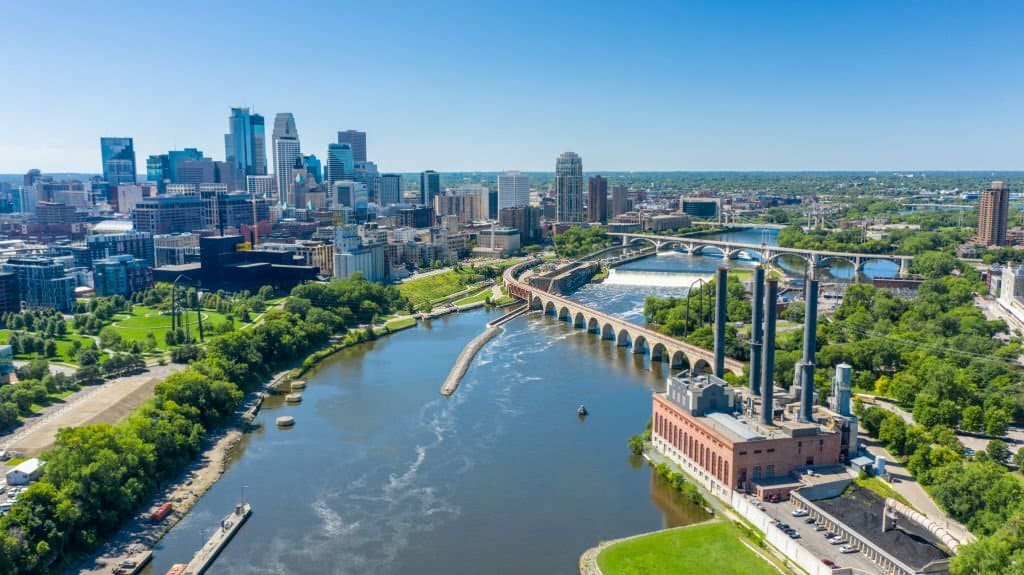 Location: Google Maps
Location #3: Lake Calhoun
Lake Calhoun, officially known as Bde Maka Ska, is a popular hub for outdoor enthusiasts. With its sparkling blue waters and sandy beaches, it's no wonder why paddleboarding at Lake Calhoun is a favorite pastime for many. You can paddle around the lake, soak up the sun, and even stop at one of the lakeside cafes for a refreshing drink. Don't miss the chance to witness a stunning sunset while gliding across the calm waters. This truly is a top location when you decide to paddleboard Minneapolis.
Location: Google Maps
Location #4: Lake Harriet
Nestled in the southwest corner of Minneapolis, Lake Harriet offers a peaceful retreat for paddleboarders seeking tranquility. This picturesque lake is surrounded by lush greenery and features a charming bandshell where live music performances take place. Paddling on Lake Harriet provides a sense of calm and allows you to immerse yourself in the beauty of nature.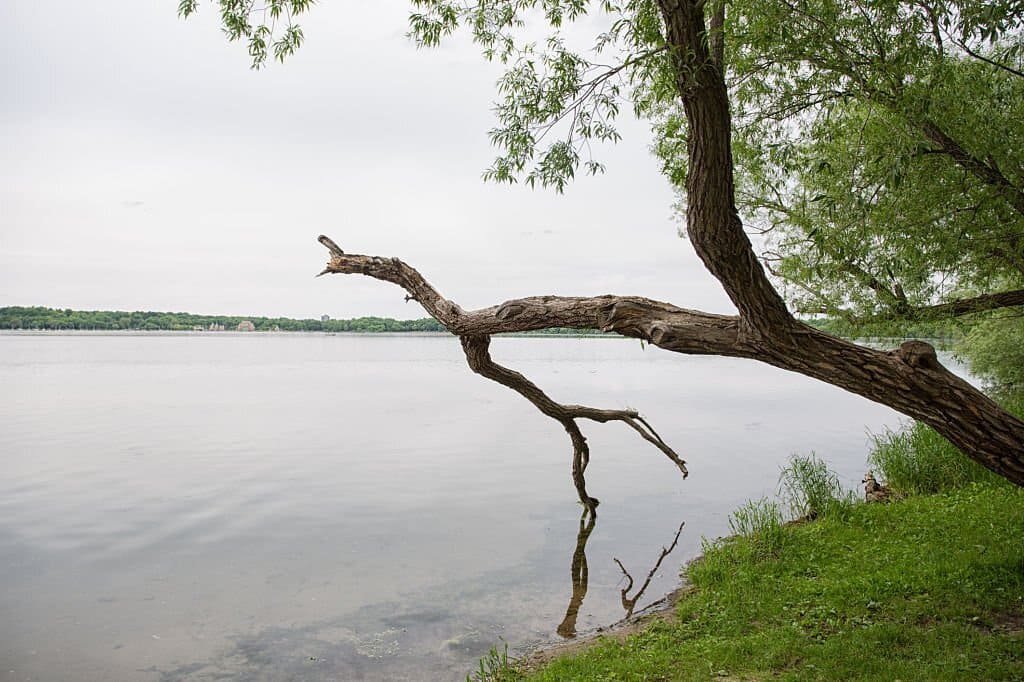 Location: Google Maps
Location #5: Lake Nokomis
Lake Nokomis, located in the southern part of Minneapolis, is a hidden gem that offers a quieter and more laid-back paddleboarding experience. The lake is surrounded by a scenic park, making it an ideal spot for picnics and family outings. You can paddle along its peaceful waters, take in the stunning views, and even try your hand at fishing.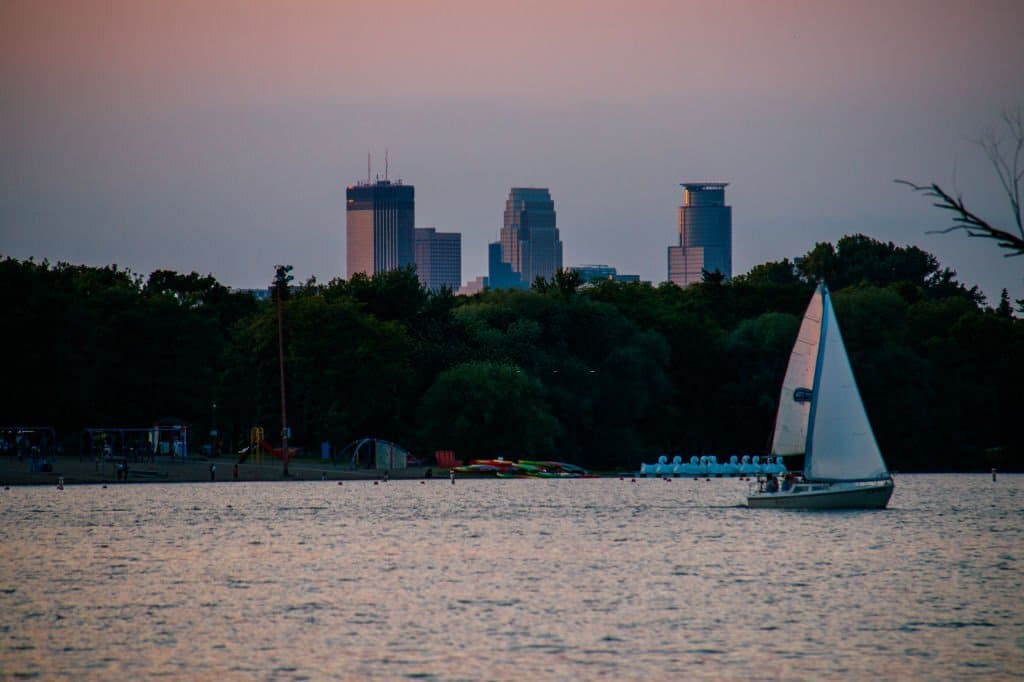 Location: Google Maps
Location #6: Cedar Lake
Cedar Lake, nestled between Lake of the Isles and Brownie Lake, is a hidden oasis that offers a tranquil retreat from the bustling city. Its crystal-clear waters and lush surroundings create a peaceful ambiance for paddleboarding. Glide across the lake's surface, admire the scenic shoreline, and revel in the serenity that Cedar Lake has to offer.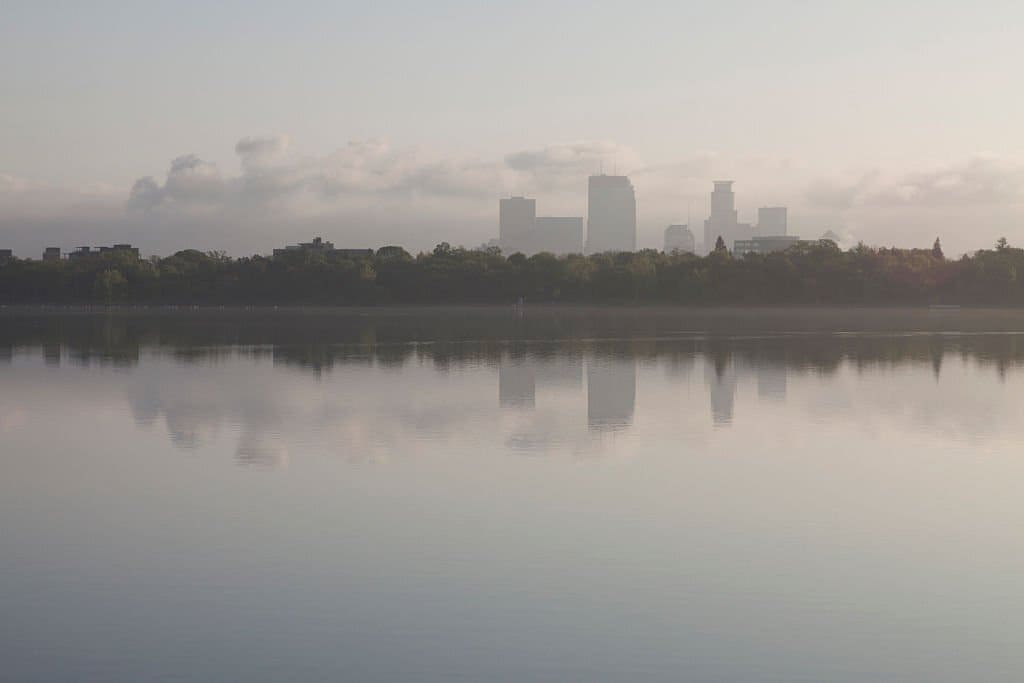 Location: Google Maps
Location #7: Lake of the Isles
Lake of the Isles, located near the trendy Uptown neighborhood, is a picturesque lake renowned for its natural beauty. Paddleboarding on Lake of the Isles allows you to explore its enchanting shoreline, dotted with elegant homes and vibrant gardens. The calm waters and breathtaking scenery make it a must-visit destination for any paddleboard enthusiast.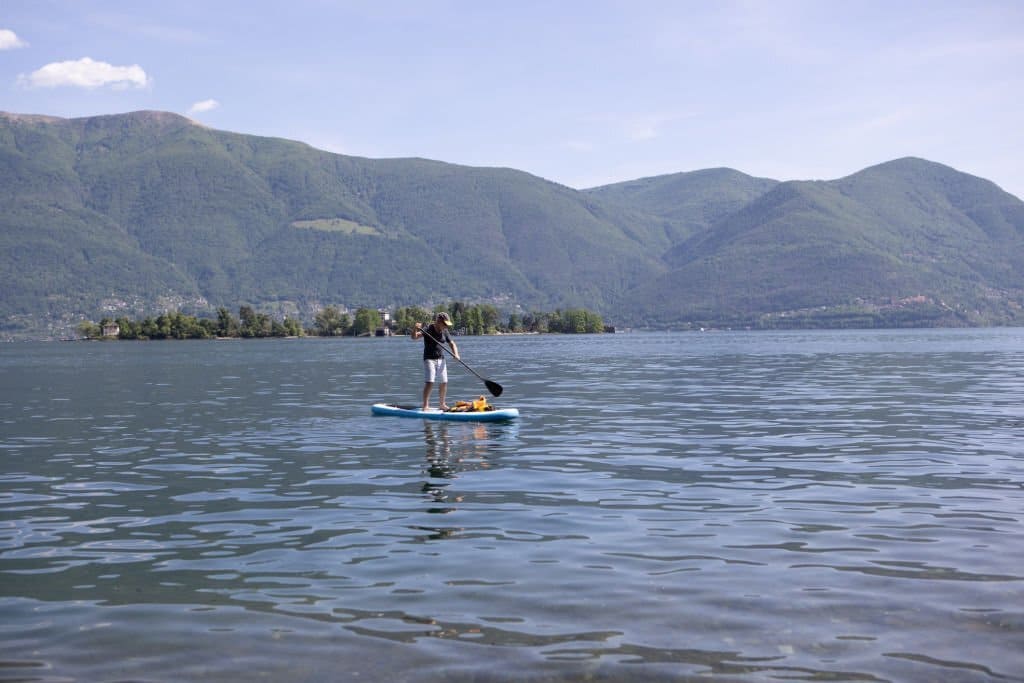 Location: Google Maps
Location #8: Medicine Lake
Situated just outside Minneapolis, Medicine Lake is a serene retreat that offers a tranquil paddleboarding experience. Surrounded by nature and boasting crystal-clear waters, this hidden gem provides an escape from the urban hustle and bustle. Paddle along the lake's surface, breathe in the fresh air, and enjoy the peacefulness that Medicine Lake has to offer.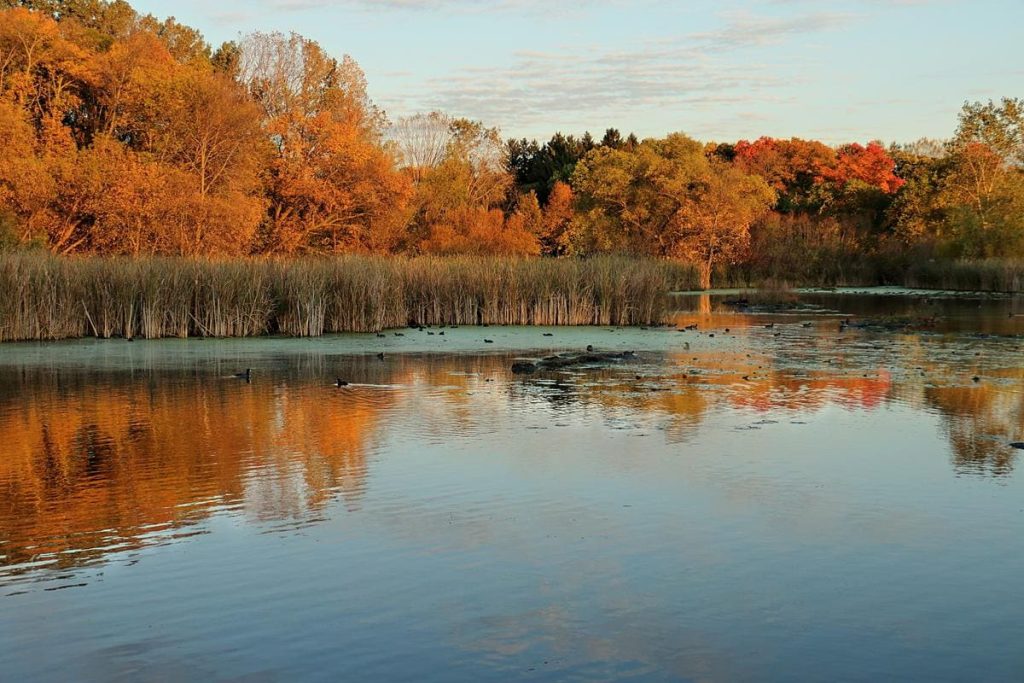 Location: Google Maps
Location #9: Lake Minnetonka
Although technically located just west of Minneapolis, Lake Minnetonka is a must-mention when it comes to paddleboarding. This expansive lake features numerous bays and channels, offering endless opportunities for exploration. Paddleboarding on Lake Minnetonka allows you to discover secluded beaches, navigate through charming coves, and witness breathtaking sunsets.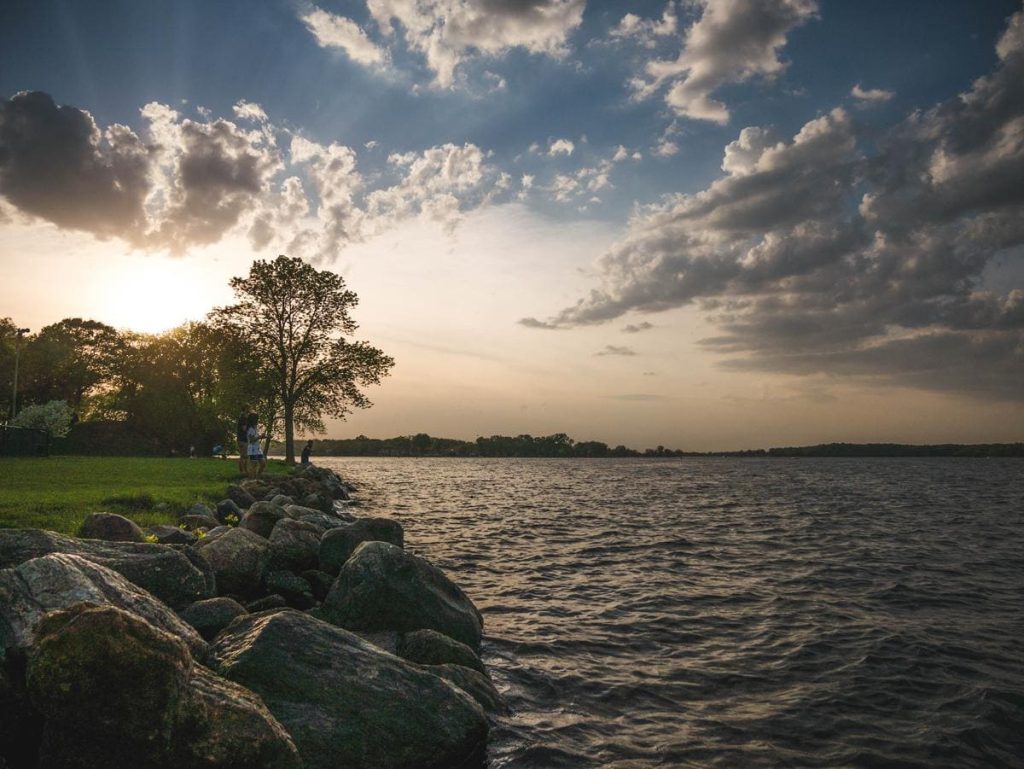 Location: Google Maps
Location #10: Bryant Lake
If you're planning to paddleboard Minneapolis, then Bryant Lake is somewhere you should really consider going. Nestled in a picturesque park setting, it's a hidden treasure for paddleboarders seeking peace and solitude. With its calm waters and scenic surroundings, Bryant Lake provides the perfect backdrop for a relaxing paddleboarding session. Immerse yourself in the serenity of nature, spot various bird species, and enjoy a day of tranquility on the water.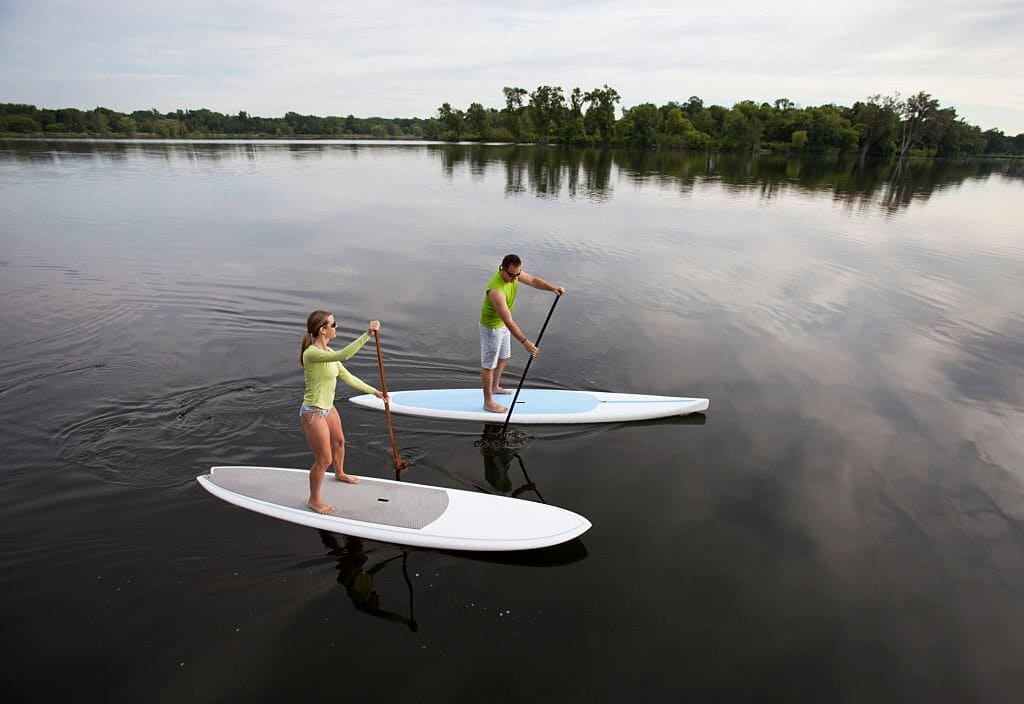 Location: Google Maps
Location #11: Lake Johanna
Located in Arden Hills, just a short drive from downtown Minneapolis, Lake Johanna offers a pristine setting for paddleboarding adventures. This peaceful lake is surrounded by nature, providing a tranquil escape from the city. Paddle along Lake Johanna's shores, take in the sights and sounds of wildlife, and bask in the beauty of this hidden gem.

Location: Google Maps
Location #12: Long Lake
Situated west of Minneapolis, Long Lake offers an idyllic escape for paddleboarders seeking a peaceful retreat. This crystal-clear lake is surrounded by lush forests and rolling hills, creating a stunning backdrop for your paddleboarding adventure. Explore Long Lake's pristine waters, marvel at the beauty of the surrounding landscape, and enjoy a day of tranquility.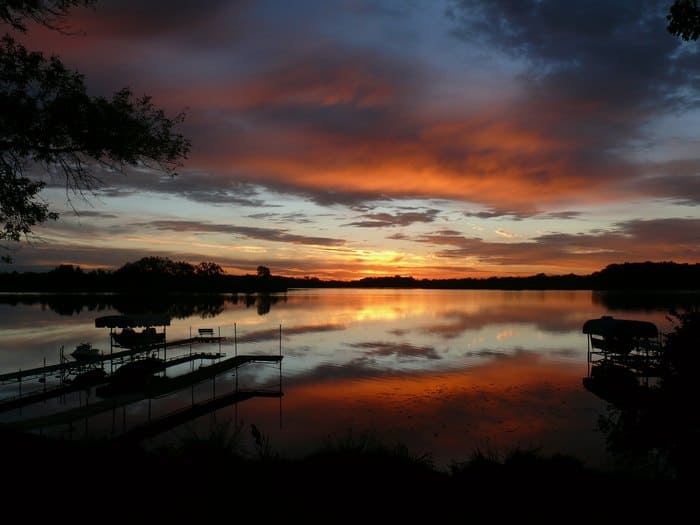 Location: Google Maps
Paddleboarding Minneapolis: Equipment and Safety Tips
When you paddleboard in Minneapolis, it's crucial to prioritize safety and have all the right information. Here are some essential tips to get you on your way:
Have The Essential Equipment:
Safety is extremely important when it comes to paddleboarding because you are out on the water, exposed to the elements and it is very easy for things like sunburn, dehydration and faulty equipment to cause you issues.
This is what you're going to need for paddleboarding Minneapolis so that you know exactly what to wear when you go out on your first paddle.
Paddleboard (opt for a wider paddleboard if you are new or a beginner)
Paddleboard paddle
Sunscreen, hat and glasses
Lifejacket
Leash
If you have those then you'll be all set and ready to go, but you might want to take a few more accessories on for the ride:
Check the weather conditions and tide schedules before heading out.
MINNEAPOLIS WEATHER
This will make sure that you know exactly what to wear and whether you need sunscreen or not when you head out for your paddle.
Use a leash to ensure your board stays connected to you.
This might seem obvious but you'll be in the water so you want to make sure that the board stays attached and you don't lose it. This is the purpose of your leash, and you want to make sure that you have a high quality coiled leash so that it doesn't drag in the water or get snagged on rocks and seaweed.
Familiarize yourself with basic paddleboarding techniques.
Make sure that you have a basic understanding of paddleboarding and how to stand before you hit the water so that you aren't caught unprepared and you can get going immediately.
Stay hydrated and protect yourself from the sun with sunscreen and a hat.
This is really important because it can get hot in Minneapolis, so make sure that you protect yourself and your loved ones with the right sun equipment for paddleboarding.
Invest in high-quality paddleboarding equipment
If you're not planning on renting then you want to make sure that you have good equipment such as a stable board and a proper paddle. It's essential for a safe experience!
Paddleboarding Minneapolis: Rentals and Tours
If you don't have your own paddleboard or prefer to try different locations, Lake Powell and the surrounding areas offer various rental and tour options. Local outfitters provide a range of paddleboard rentals, including hourly and daily rates. Additionally, guided tours are available for those who want to explore the lake with the expertise of a knowledgeable guide.
Here Are Some Recommendations:
Price: $72 for full day SUP tour
Rental Only: $22 per hour
Address: 3000 E Bde Maka Ska Pkwy,
Minneapolis, MN 55408, United States
Directions: Google Maps
Phone: +1 612-823-5765
Conclusion: Paddleboard Minneapolis
In conclusion, Minneapolis is a haven for paddleboarding enthusiasts, with its abundance of lakes and the mighty Mississippi River. Whether you're looking for a vibrant and energetic paddle or a serene and peaceful escape, the city offers a range of options to suit your preferences. From the interconnected Chain of Lakes to the hidden gems like Lake Nokomis and Bryant Lake, each paddleboarding destination has its own unique charm. So grab your board, explore these amazing places, and go paddleboard Minneapolis!
FAQs
Is paddleboarding suitable for beginners?
Paddleboarding can be enjoyed by people of all skill levels, including beginners. It's relatively easy to learn and offers a fun and rewarding experience on the water.
Do I need to bring my own paddleboard?
While some paddleboarding spots offer rentals, it's recommended to bring your own paddleboard if you have one. This ensures you have a board that you're comfortable with and can explore multiple locations at your leisure.
Are there any age restrictions for paddleboarding?
There are generally no specific age restrictions for paddleboarding. However, it's important to ensure that children are accompanied by adults and that everyone wears a life jacket for safety.
Can I paddleboard during winter in Minneapolis?
Paddleboarding in winter can be a thrilling experience, but it requires additional precautions and appropriate gear, such as a wetsuit and protective clothing. It's essential to prioritize safety and check weather conditions before attempting to paddleboard during colder months.
Are there paddleboarding lessons available in Minneapolis?
Yes, there are paddleboarding lessons available in Minneapolis for those who want to learn or improve their skills. Local paddleboarding rental shops and water sports centers often offer lessons conducted by experienced instructors. Look at the section above for more recommendations.