*We may earn a commission for purchases made using our links. Please see our disclosure to learn more.
If you're a nature lover seeking the perfect stand-up paddleboarding (SUP) experience, look no further than paddleboarding CT!
This picturesque state is a hidden gem for paddleboarders, offering a delightful mix of serene lakes, meandering rivers, and stunning coastal areas.
Join me on this paddling adventure as I share twelve of the most gorgeous places to paddleboard in Connecticut.
Ready?
12 Best Spots For Paddleboarding CT
Connecticut, also known as the "Land of Steady Habits," is a haven for outdoor enthusiasts. With its abundant water bodies and diverse landscapes, it's no surprise that paddleboarding has gained immense popularity here. Let's dive into the top twelve paddleboarding destinations this state has to offer:
Location #1: Mystic River
Starting our journey in the charming town of Mystic, the Mystic River is a dreamy location to kick off your paddleboarding escapade. Glide along the calm waters as historic ships and sailboats drift by, creating a picture-perfect setting. Be sure to explore the picturesque Noank Village and Bascule Bridge during your paddling expedition.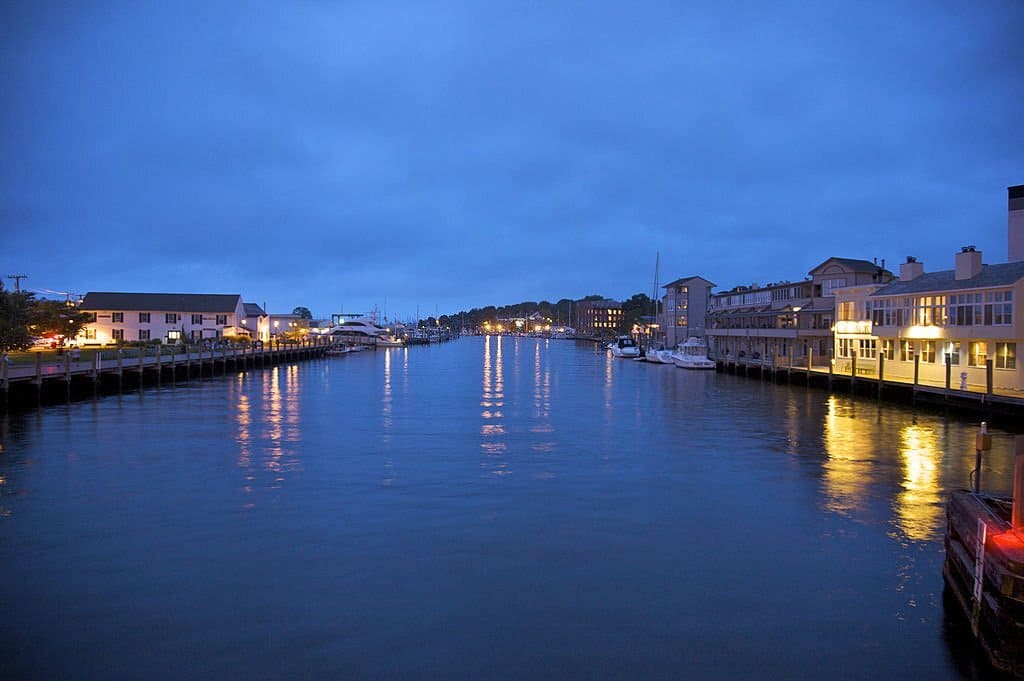 Location: Google Maps
Location #2: Candlewood Lake
As the largest lake in Connecticut, Candlewood Lake is a paradise for paddleboarders. Nestled amidst rolling hills and lush greenery, the lake's clear waters provide an enchanting paddling experience. Don't forget to catch the mesmerizing sunset over the lake – it's a sight you'll cherish forever.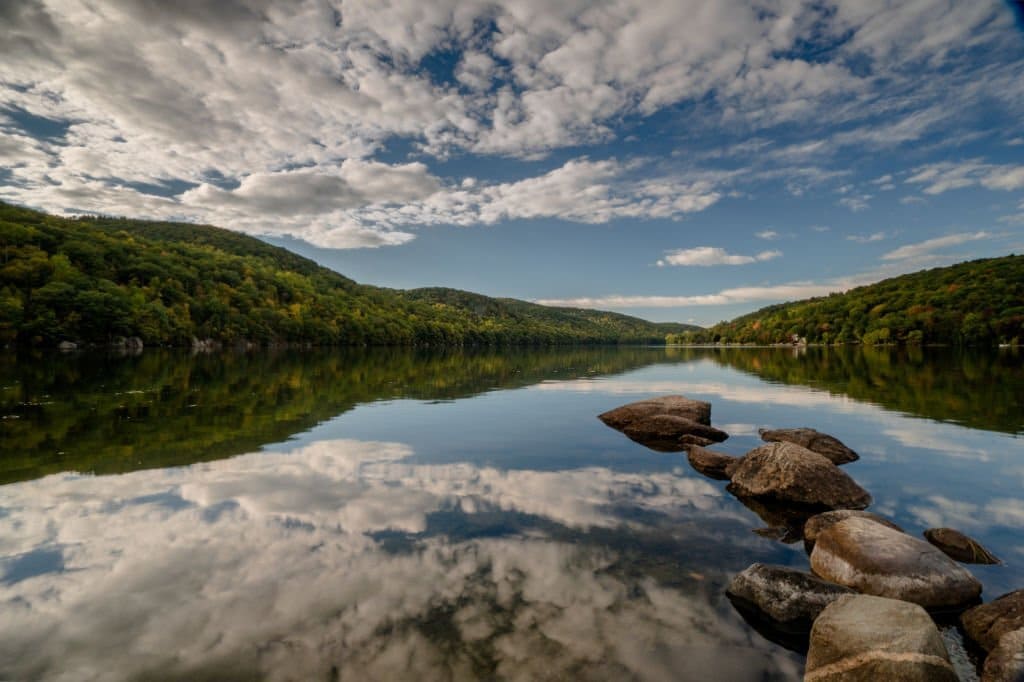 Location: Google Maps
Location #3: Lake Waramaug
Prepare to be captivated by the scenic beauty of Lake Waramaug. Surrounded by wooded hills and dotted with charming cottages, this lake offers a tranquil paddleboarding experience. Paddle to the northern end, and you'll discover a small island, perfect for a quick picnic stop.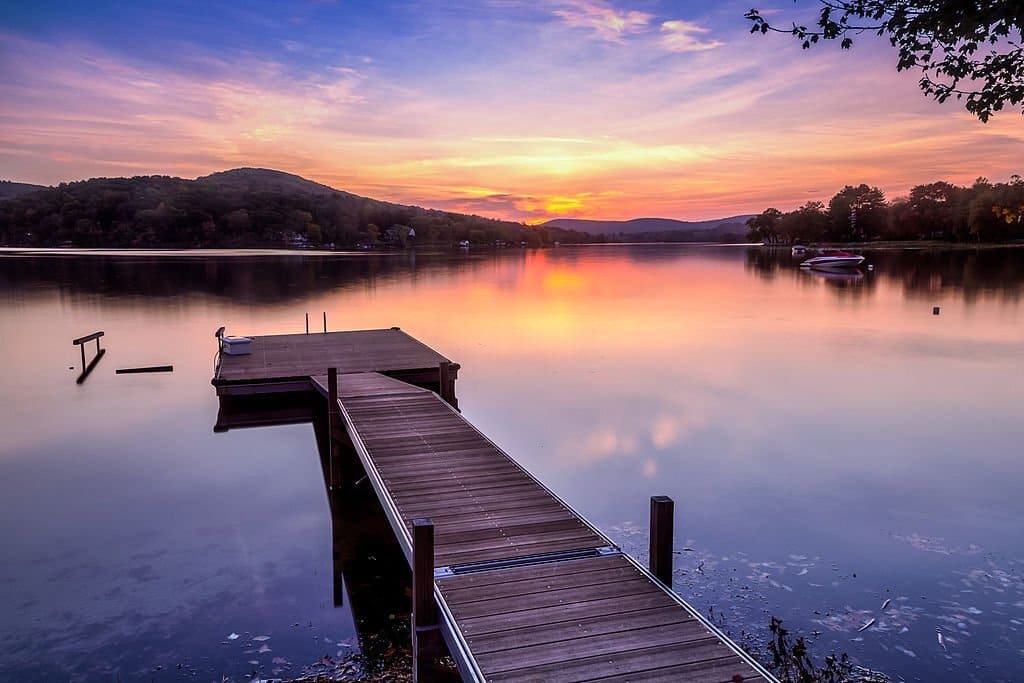 Location: Google Maps
Location #4: Thimble Islands
For a unique and unforgettable paddleboarding adventure, head to the Thimble Islands off the coast of Stony Creek. These tiny, rocky islets create a magical labyrinth to explore on your SUP. Marvel at the seabirds and historic homes that dot these islands, making it a trip to remember.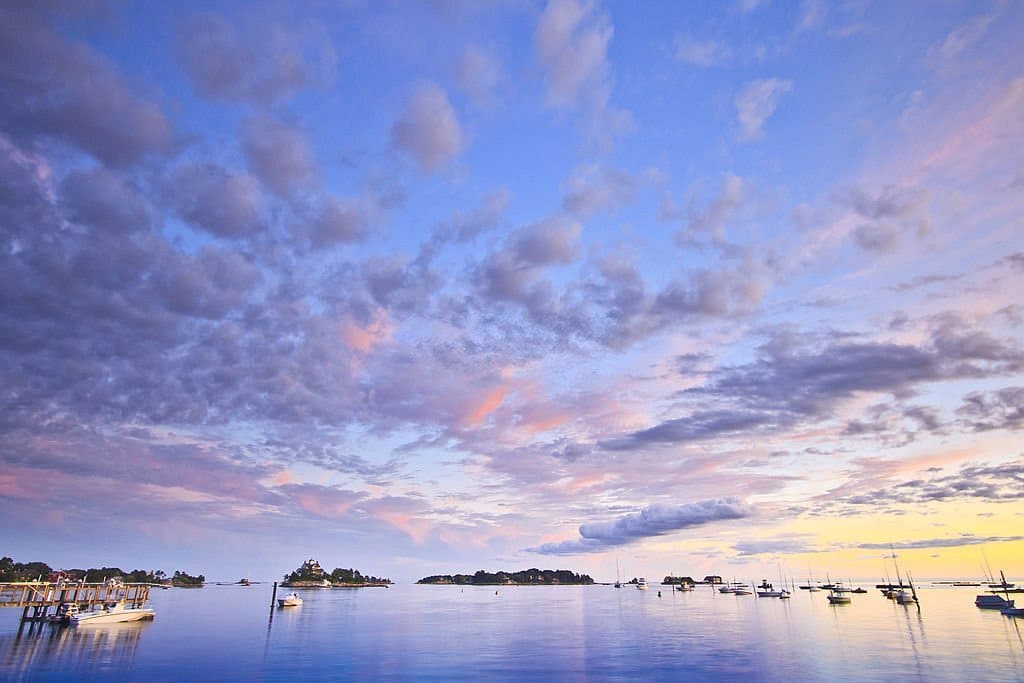 Location: Google Maps
Location #5: Bantam Lake
Nestled in the Litchfield Hills, Bantam Lake is a scenic delight for paddleboarders seeking tranquility. The lake's calm waters and picturesque surroundings make it an ideal spot for beginners and seasoned paddlers alike.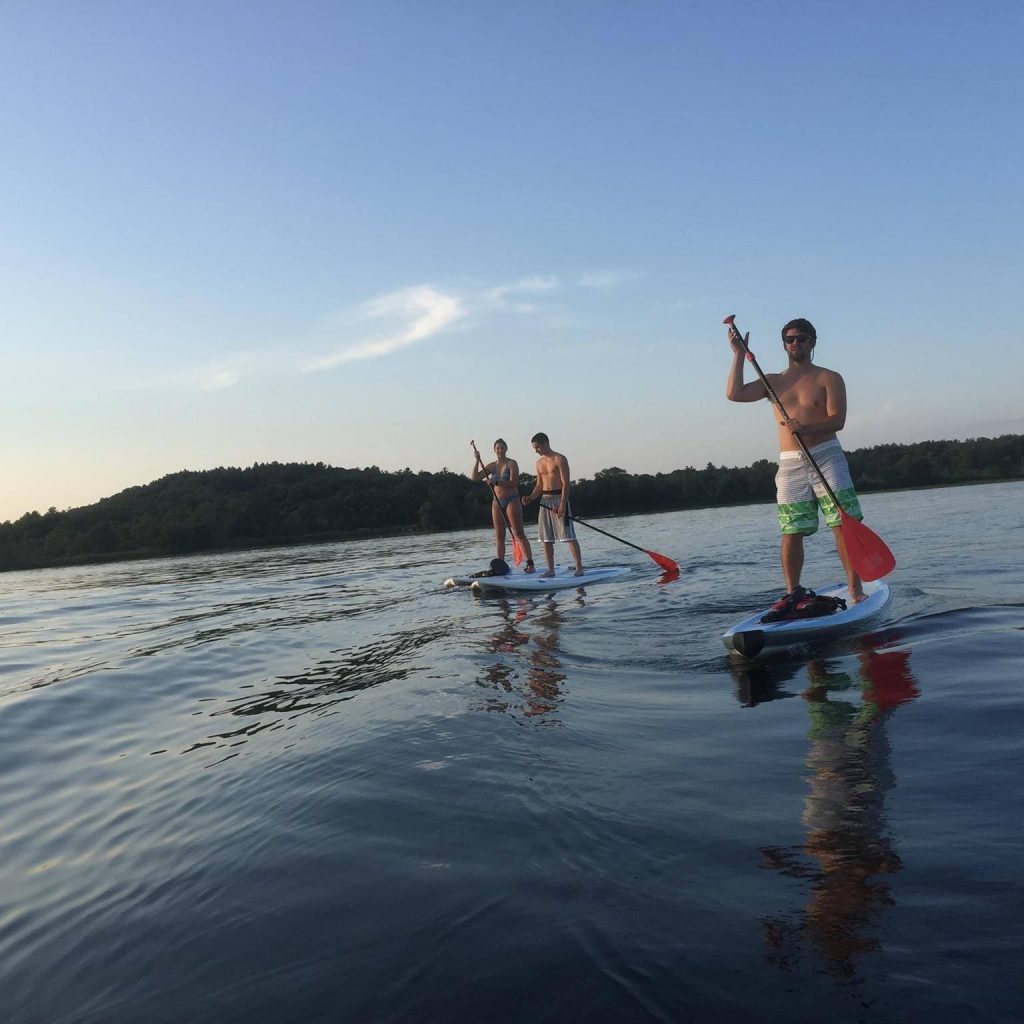 Location: Google Maps
Location #6: Lake Zoar
If you crave a more adventurous paddling experience, Lake Zoar is the place to be. The rugged beauty of this reservoir surrounded by hills offers a thrilling paddleboarding adventure. Explore its nooks and crannies and let the beauty of nature leave you awe-inspired.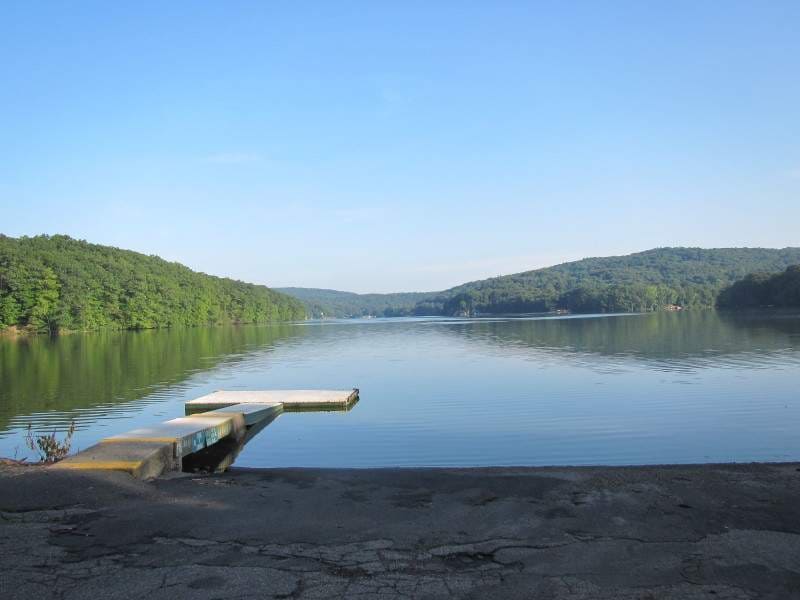 Location: Google Maps
Location #7: Lake Lillinonah
Flowing through the Housatonic River, Lake Lillinonah's expansive waters provide a fantastic SUP playground. This reservoir offers opportunities to spot diverse wildlife as you paddle along its shores. Keep an eye out for majestic bald eagles soaring above.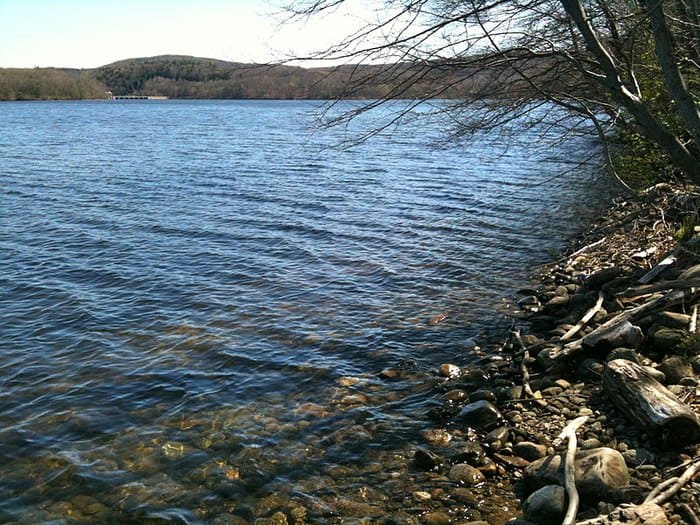 Location: Google Maps
Location #8: Saugatuck Reservoir
Nestled in the heart of Redding, the Saugatuck Reservoir is a hidden gem for paddleboarding enthusiasts seeking serenity. Surrounded by dense forests, this reservoir's still waters create a zen-like experience that is perfect for meditation and relaxation.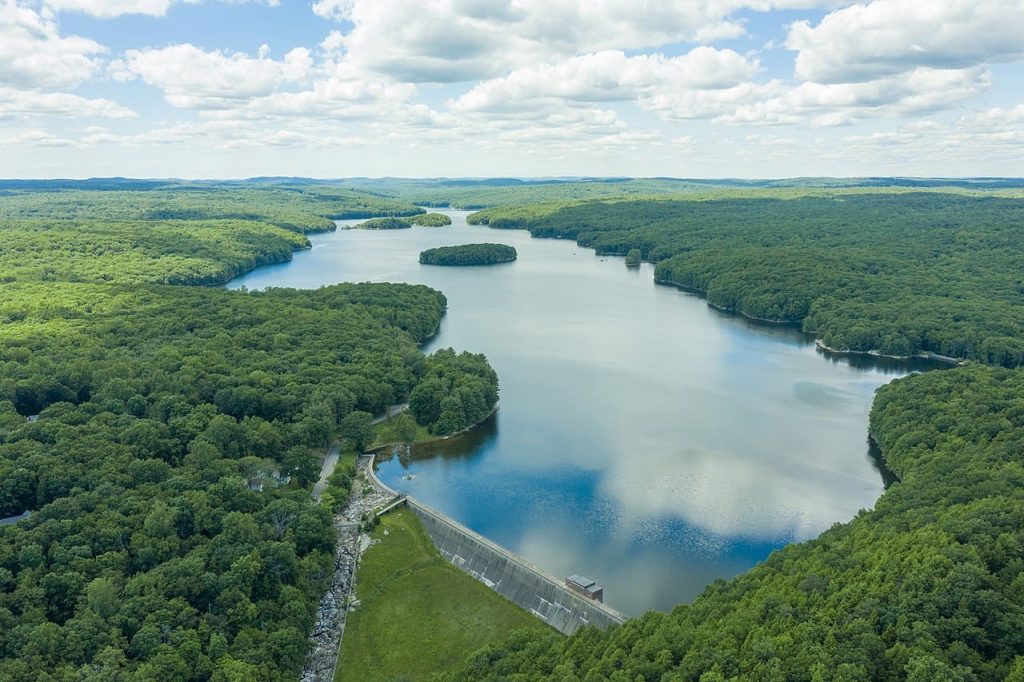 Location: Google Maps
Location #9: Lake McDonough
Escape to the unspoiled beauty of Lake McDonough, nestled within the Peoples State Forest. Paddle amidst scenic splendor, with lush greenery and the distant sounds of nature accompanying you on your journey.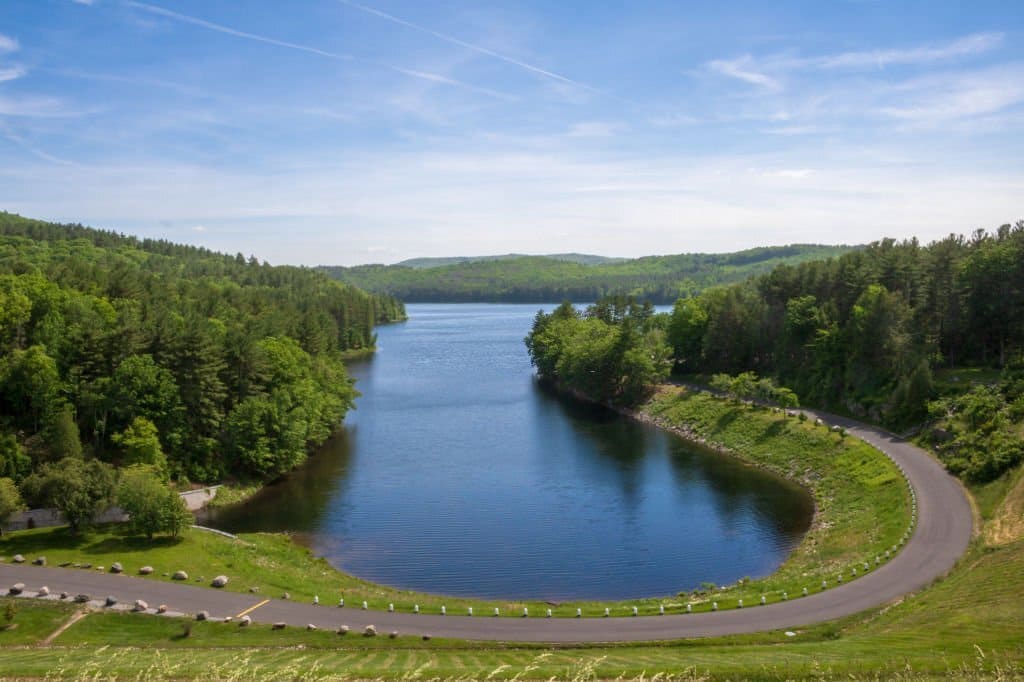 Location: Google Maps
Location #10: Squantz Pond State Park
Squantz Pond is a popular spot for paddleboarders seeking both recreation and natural beauty. Embrace the stunning views of the surrounding hills as you paddle along the lake's pristine waters.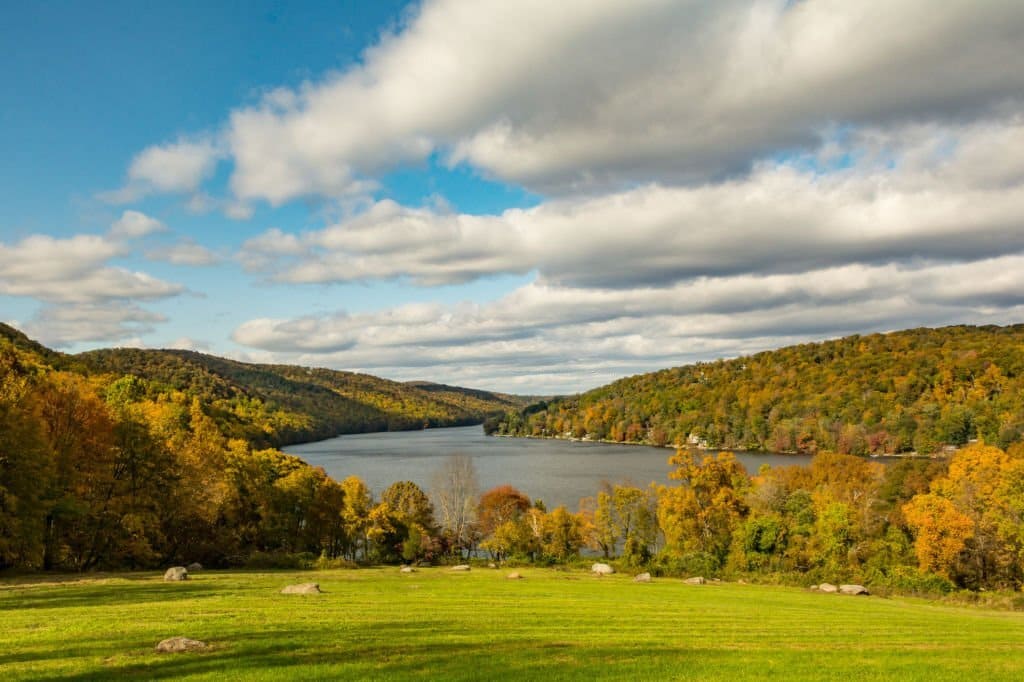 Location: Google Maps
Location #11: Lake Wepawaug
Nestled in the charming town of Orange, Lake Wepawaug is a lesser-known gem for paddleboarding enthusiasts. The calm and tranquil waters provide a peaceful setting for paddlers of all levels. As you glide through the lake, take in the beauty of the surrounding foliage and listen to the sounds of nature.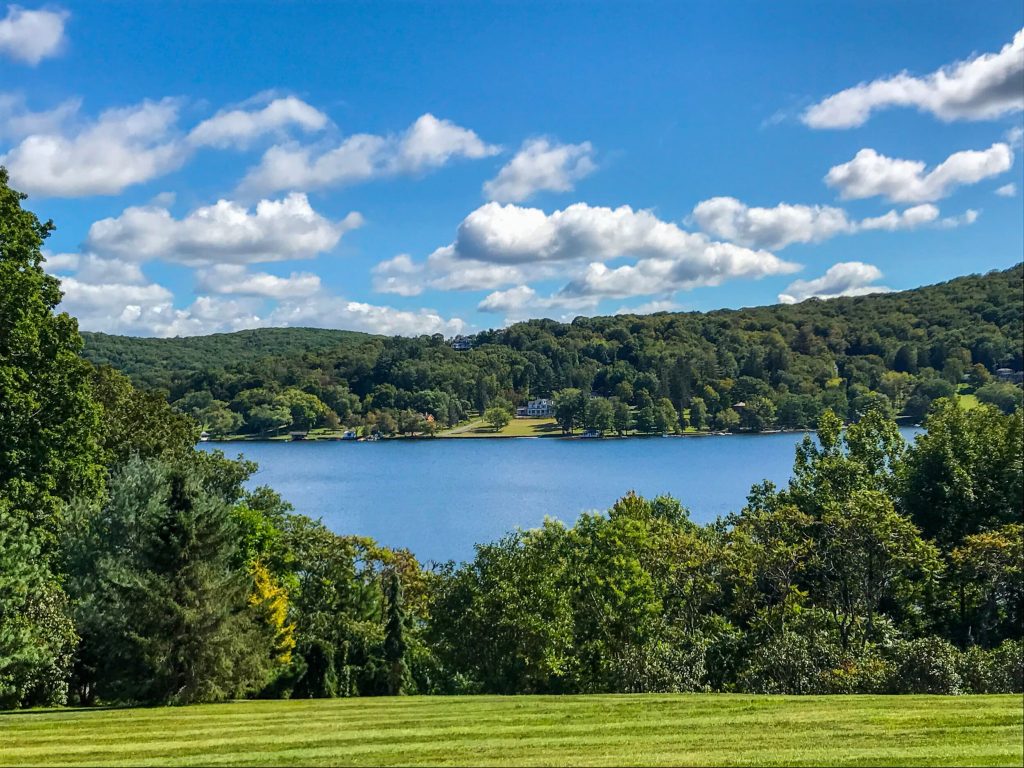 Location: Google Maps
Location #12: Hammonasset Beach State Park
Conclude your paddleboarding adventure at Hammonasset Beach State Park, located along the Long Island Sound. This expansive park offers both gentle waters for beginners and challenging conditions for more experienced paddlers. Embrace the coastal breeze as you paddle along the shoreline, and you might even spot some coastal wildlife.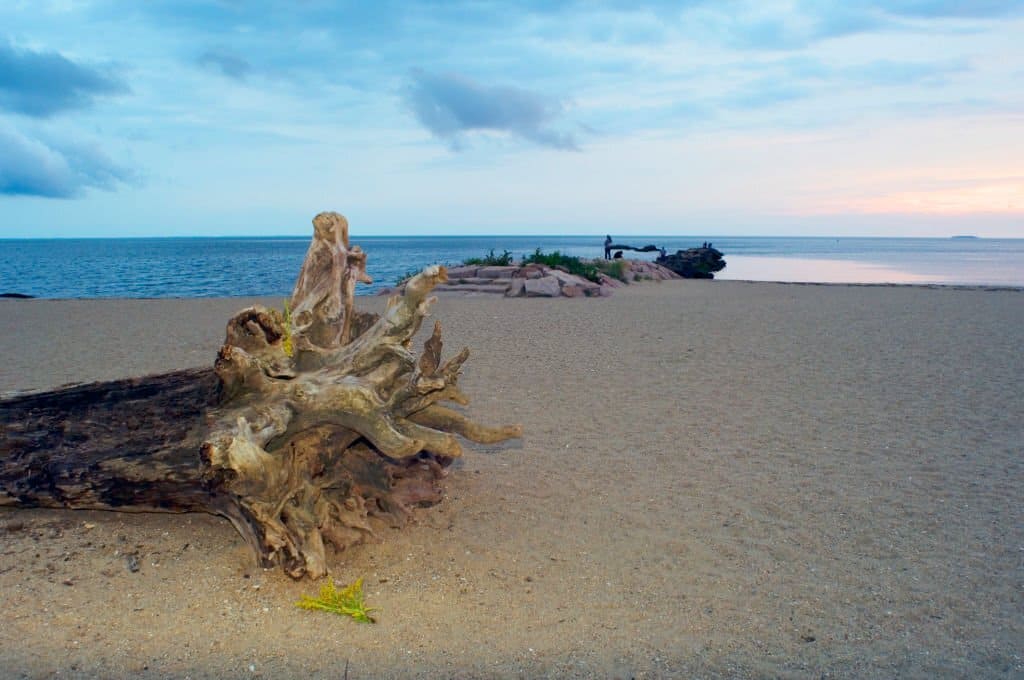 Location: Google Maps
Best Times for Paddleboarding CT
Early mornings and late afternoons are the best times to paddle, as the water is typically calmer and the temperatures more pleasant. And added bonus is that there aren't many people arounid in the early mornings so you can have a peaceful paddle without fighting with large crowds.
"Do I need to buy a paddleboard or should I rent one?"
My advice for this question is always the same. You're never going to have the same experience on a rented board that you will on one you already own. So if you love paddleboarding and want to make it more of a lifestyle then go ahead and buy one.
With changes in production technology and the number of brands that are out there you can easily get a great board on a budget.
But if you don't feel like you want to regularly paddleboard or you're not quite sure…
Then you should definitely go ahead and rent a board to try it out so that you can make an educated decision.
Here are the best rental companies and tours in the area.
Paddleboard CT Rental Services
If you don't have your own paddleboard, no worries! Connecticut offers various rental services where you can find high-quality SUP boards and equipment for your adventure.
So now that you understand that, let's talk about some of the best paddleboard rental companies for paddleboarding CT
This is a great rental company that you can use to get a SUP in either Milford or Derby. Here are the details:
Price: $25/Hour
Lesson Price: $25 p/person
Private Lesson: $50 p/person
Address: 28 Naugatuck Ave, Milford, CT 06460, United States
Directions: Google Maps
Contact Number: +1 203-713-8282
Blue Heaven Kayak & Paddle Board Rentals
Price: $30/Hour
Address: 37 Water St, Mystic, CT 06355, United States
Directions: Google Maps
Contact Number: +1 860-912-4188
Safety Tips For Paddleboarding CT
Safety is really important when you do any water sport. Here are some essential safety tips to make sure that your SUP experience goes well.
Wear A Personal Flotation Device (PFD) Or Life Jacket
Always wear a personal flotation device (PFD) and a leash to stay safe while paddling. Familiarize yourself with local rules and regulations for paddleboarding in each area.
Check Weather Conditions
Before heading out, check the weather forecast and tide times. Sudden weather changes or strong currents can make paddling challenging and dangerous.
Here is a detailed 7-day weather forecast that you can use to plan your next trip:
CONNECTICUT WEATHER
Wear Appropriate Gear:
Wearing a life jacket or personal floatation device is crucial for your safety. Additionally, make sure that you wear a coiled leash to ensure your board stays close if you fall (especially in the ocean).
Conclusion
Congratulations! You now have a treasure trove of gorgeous spots to explore while paddleboarding CT. From serene lakes to meandering rivers and stunning coastal areas, this state offers something for every paddleboarding enthusiast. Remember to respect nature, stay safe, and embrace the breathtaking beauty that Connecticut has to offer.
FAQs
Is paddleboarding CT suitable for beginners?
Absolutely! Many of the lakes and rivers mentioned are suitable for beginners, and there are local instructors who can provide lessons.
Are there any restrictions for paddleboarding on these water bodies?
Some locations may have specific rules or permits required for paddleboarding. Always check with local authorities before paddling.
Can I bring my furry friend on the paddleboard?
Yes, some places allow dogs on paddleboards, but make sure your pet is comfortable around water and wears a doggy life jacket.
Is paddleboarding a good workout?
Yes, paddleboarding engages various muscle groups and provides an excellent full-body workout. New science has proven that it is one of the best activities that you can do for weight loss.
What type of clothing is best for paddleboarding?
Wear comfortable and quick-drying clothes suitable for the weather. Don't forget to bring a hat and sunglasses for sun protection. Read above for a detailed guide on what to wear when paddleboarding CT.