*We may earn a commission for purchases made using our links. Please see our disclosure to learn more.
If you're searching for the perfect place to paddleboard, look no further than Marina Del Rey, California! Paddleboarding Marina Del Rey an exceptional stand-up paddleboarding experience and its somewhere that you should 100% add to your paddleboarding itinerary of one of the best places to explore.
Let's dive into everything you need to know about paddleboarding in this captivating coastal gem.
Now the question that you're probably asking yourself…
Why Paddleboard in Marina Del Rey?
Marina Del Rey's unique combination of stunning beaches, calm waters, and scenic surroundings makes it an ideal paddleboarding destination. Whether you're a seasoned pro or a newbie, the area offers something for everyone. The mild climate and picturesque views are enough to entice anyone to grab a paddleboard and hit the water.
Choosing the Right Paddleboard
Before you embark on your paddleboarding adventure, selecting the right board is crucial. Consider factors like board type, size, weight, and skill level to find the perfect fit for you. In Marina Del Rey, you can find numerous rental shops and stores that offer a variety of paddleboards catering to different preferences.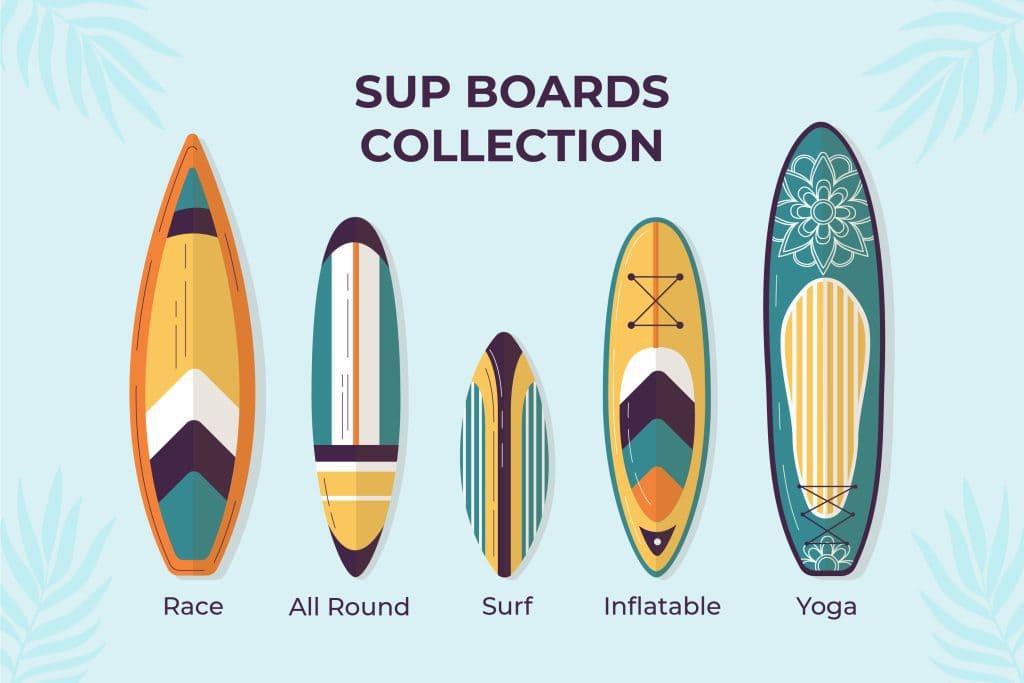 If you're a beginner paddleboarder then I would recommend taking an inflatable paddleboard that is at least 32 inches in width so that you have stability. And remember – the longer the board, the more stable it is so don't be shy to take a yoga paddleboard.
Essential Gear and Safety Tips
Besides a reliable paddleboard, certain safety gear is indispensable. Ensure you have a suitable PFD (Personal Flotation Device) and a leash to keep you connected to your board. A whistle can be helpful in case of emergencies. Don't forget sunscreen and staying hydrated, as the California sun can be intense.
Paddleboarding Marina Del Rey: 8 Amazing Spots
Marina Del Rey boasts some breathtaking paddleboarding spots that cater to different preferences, here are some of the highlights:
Location #1: Mother's Beach:
Mother's Beach is an ideal spot for beginners and families. The enclosed area creates a safe and calm environment, making it perfect for practicing basic paddleboarding techniques and building confidence on the water.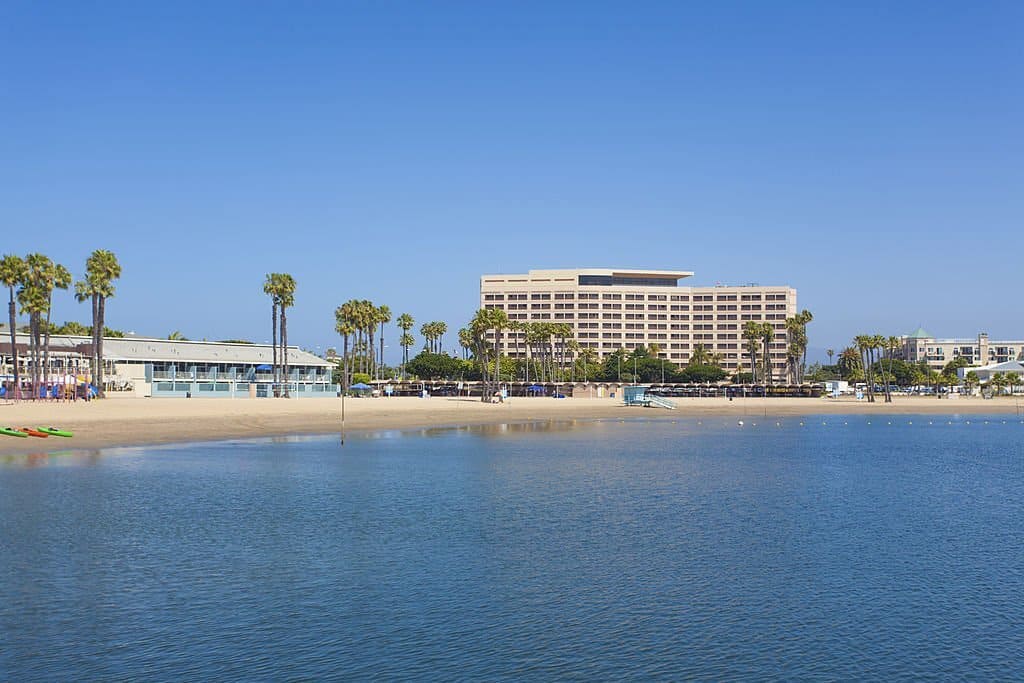 Location: Google Maps
Location #2: Marina Beach (Mother's Beach Extension):
Adjacent to Mother's Beach, Marina Beach provides a more open area for paddleboarding. This spot offers stunning views of the marina and the coastline, making it a popular choice for both beginners and experienced paddlers looking for a leisurely paddle.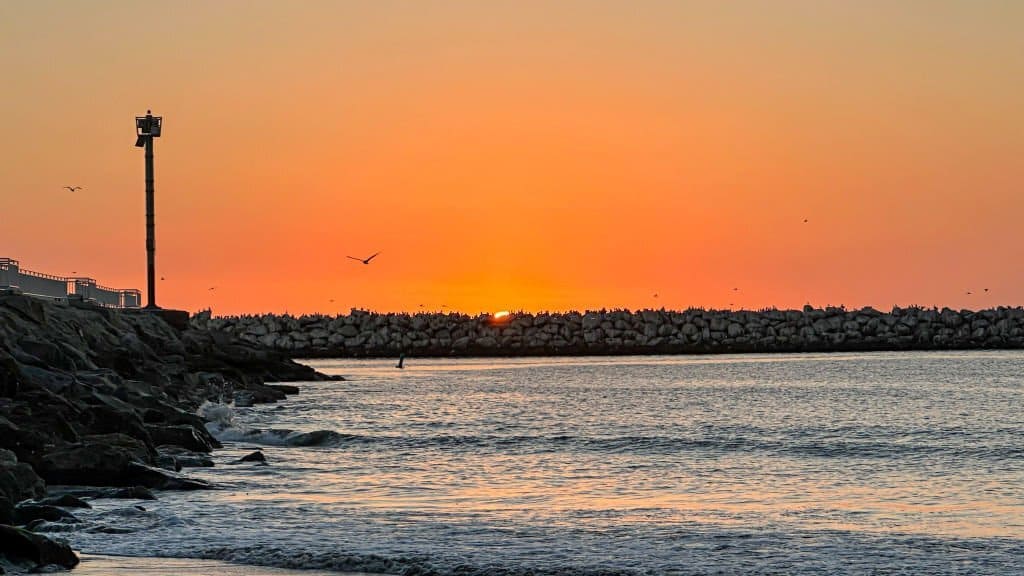 Location: Google Maps
Location #3: Ballona Creek:
For a unique paddleboarding experience, head to Ballona Creek. This waterway meanders through picturesque wetlands, providing a serene and peaceful paddle. You'll have the opportunity to spot various bird species and enjoy the natural beauty of the area.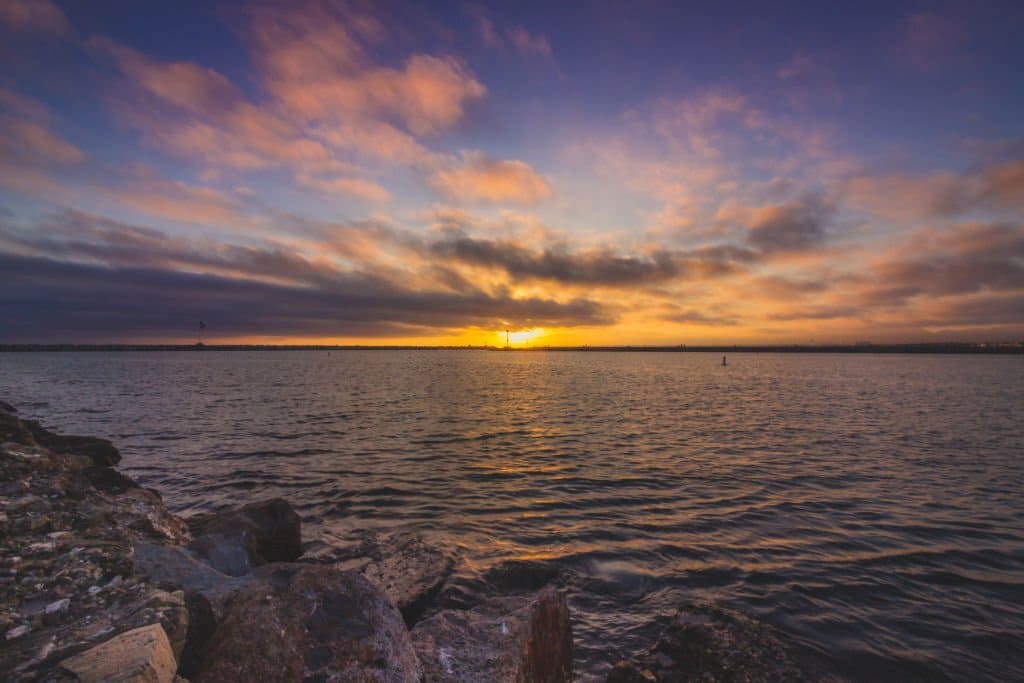 Location: Google Maps
Location #4: Fisherman's Village:
Paddleboarding around Fisherman's Village offers a delightful blend of coastal views and a lively atmosphere. The village features charming shops, restaurants, and a picturesque marina, making it an excellent destination for a fun-filled paddle with friends or family.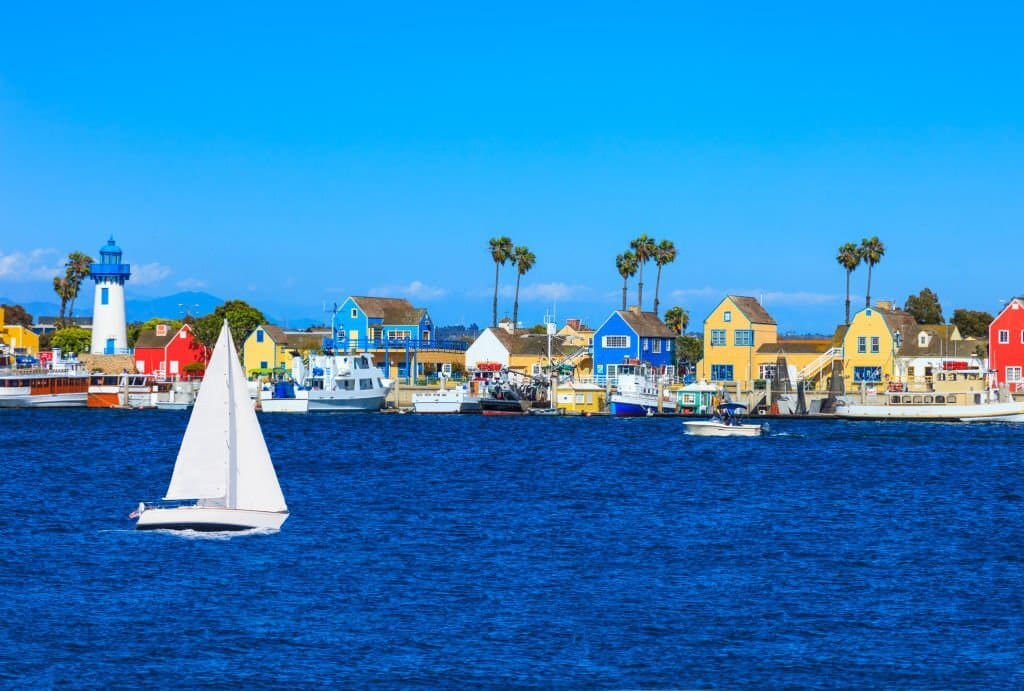 Location: Google Maps
Location #5: Burton Chace Park:
Located right on the waterfront, Burton Chace Park is a fantastic spot to launch your paddleboard and explore the waters around Marina Del Rey. The park also provides picnic areas and scenic viewpoints, making it a great place to relax before or after your paddle.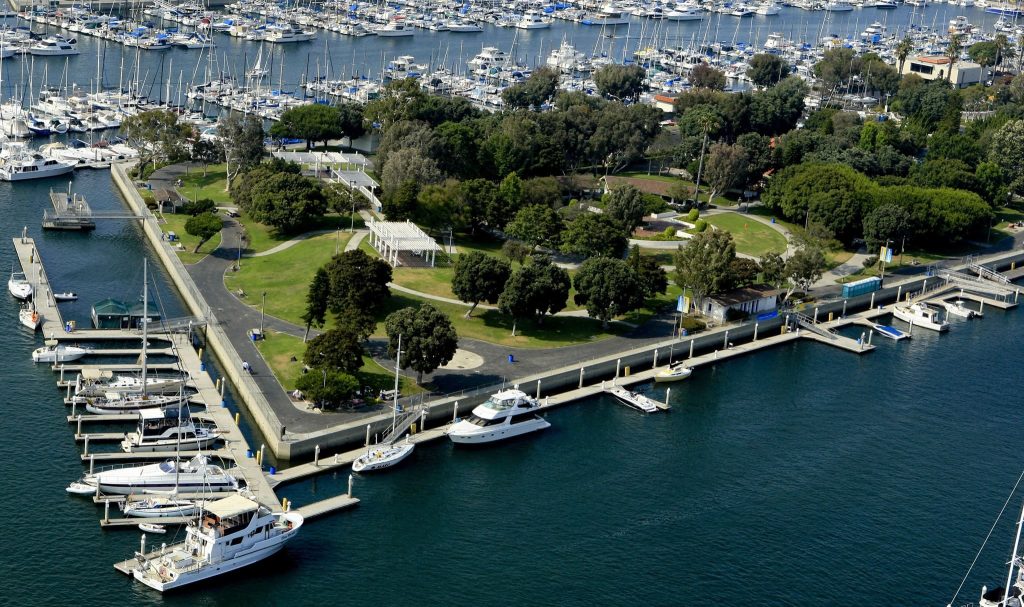 Location: Google Maps
Location #6: Marina Del Rey Harbor:
The expansive Marina Del Rey Harbor offers endless possibilities for paddleboarding. You can paddle along the shoreline, admiring luxurious yachts and sailboats or venture further out to enjoy the open water and breathtaking views of the surrounding coastline.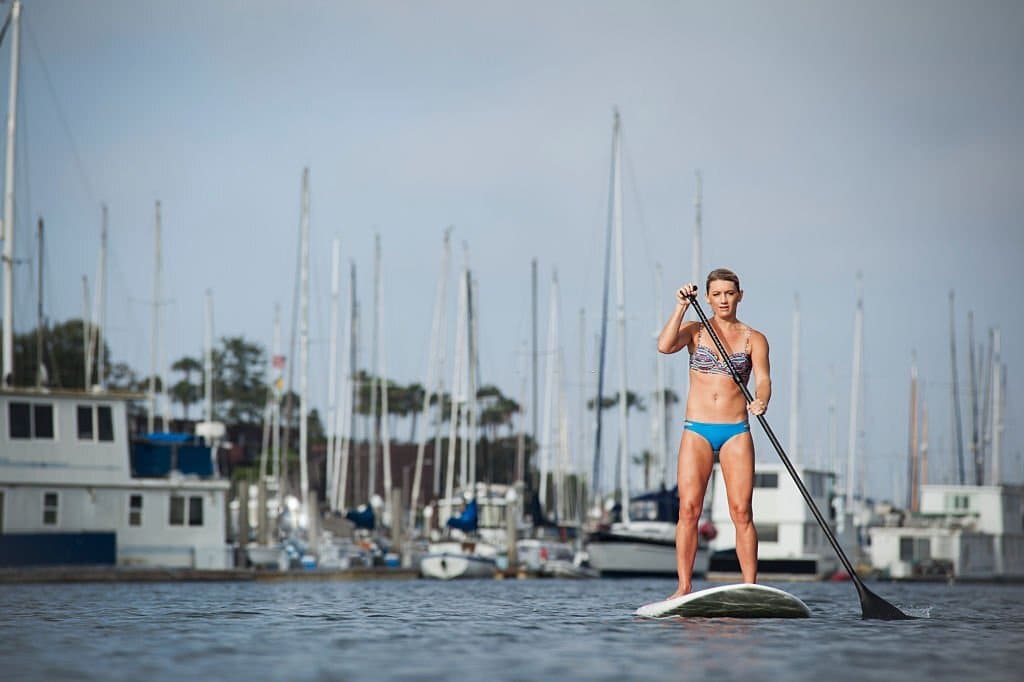 Location: Google Maps
Location #7: Jetty at Playa del Rey Beach:
Just south of Marina Del Rey, Playa del Rey Beach features a natural jetty that provides an excellent launch point for paddleboarding. It's a less crowded spot compared to some of the other locations, offering a peaceful paddle along the coast.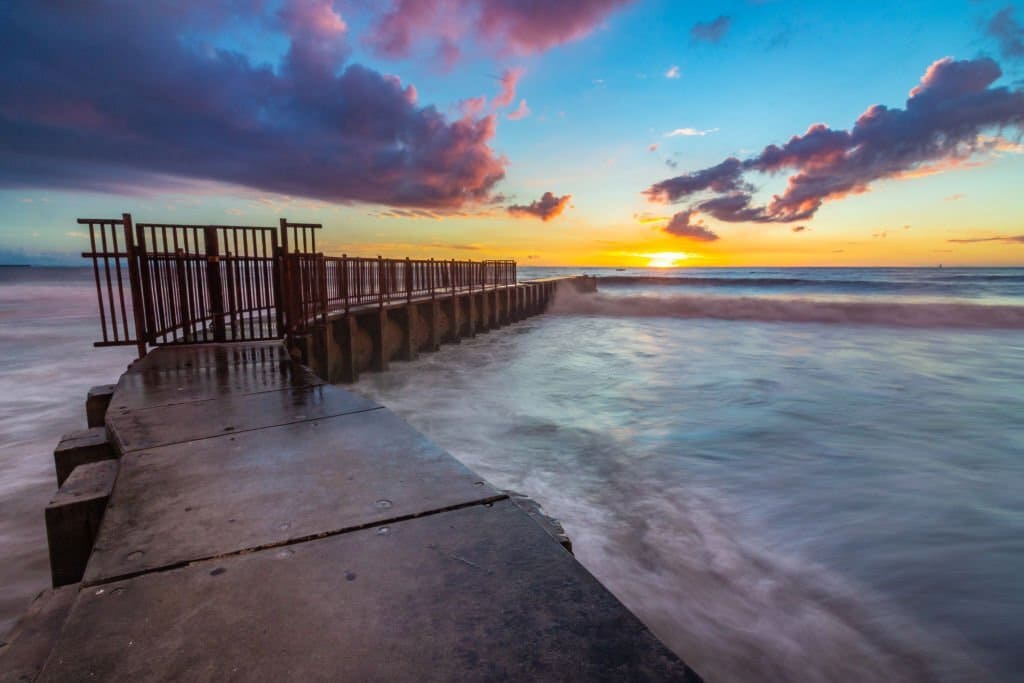 Location: Google Maps
Location #8: Pacific Ocean off Venice Beach:
For more experienced paddlers looking for a challenge, consider paddling in the open waters of the Pacific Ocean off Venice Beach. While this area can have some waves and currents, it's a thrilling adventure for those seeking a bit of excitement.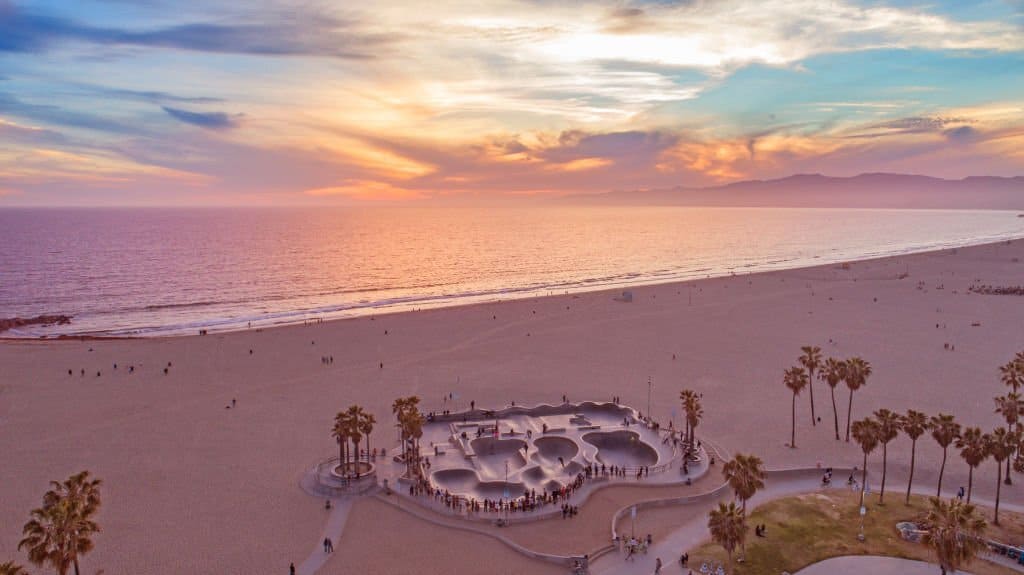 Location: Google Maps
So now that you know the locations, let's address the common question…
"Should I Buy A Paddleboard Or Rent One?"
My advice is always the same for this:

Your own paddleboard will always give you a more fulfilling experience compared to renting. If you have a genuine passion for paddleboarding and wish for it to be a part of your lifestyle (and get all the benefits of doing that) – Then purchasing a SUP is a great decision.
There are so many brands in the market now so it's really easy to find excellent paddleboards even on a budget.
So, if you want to fully immerse yourself in the joys of paddleboarding, I encourage you to go ahead and make that purchase. You won't regret it!
But if you don't decide to grab a paddleboard, then here's what you need to know about rentals in the area:
Paddleboarding Marina Del Rey: Rentals and Tours
If you don't have your own gear, don't worry! Marina Del Rey has several rental shops where you can find top-quality paddleboards for hire.
Here are my recommendations:
Prices:
– SUP = $32.50 per hour
– Marina Tour = $70 for 90 min
– Sunset Paddle = $35 for 90 min

Address: 4175 Admiralty Way, Marina Del Rey, CA 90292, United States
Directions: Google Maps
Contact Number: +1 310-989-4350
Prices:
– SUP = $23 per hour

Address: El Torito, 13717 Fiji Way, Marina Del Rey, CA 90292, United States
Directions: Google Maps
Contact Number: +1 310-306-4444

UCLA Marina Aquatic Center
Prices:
– SUP = $30 per session (membership required)

Address: 14001 Fiji Way, Marina Del Rey, CA 90292, United States
Directions: Google Maps
Contact Number: +1 310-823-0048

For those seeking guided experiences, consider joining a paddleboarding tour led by knowledgeable locals who can show you hidden gems and share their expertise.
The Pro SUP Shop above is your best bet when it comes to guided tours.
Extra Tips & Advice:
Here are some extra tips and pieces of advice that you can use when paddleboarding Marina Del Rey.
Check The Weather:
This might seem obvious but you want to avoid strong winds and extreme weather when you're paddleboarding because you're exposed to the elements.
And you also want to make sure that you check the weather beforehand to make sure that it's the perfect day 🙂
Here is an updated widget that will show you the weather in Marina Del Rey:
MARINA DEL REY WEATHER
Paddleboarding Etiquette
To preserve the beauty of Marina Del Rey and ensure a harmonious paddleboarding community, it's essential to follow certain etiquettes. Respect the local wildlife, share the water responsibly with other watercraft, and leave no trace of your presence.
Paddleboarding for Beginners
If you're new to paddleboarding, fear not! It may seem intimidating at first, but with some guidance and practice, you'll get the hang of it. Learn the basic techniques, find your balance, and gradually progress from kneeling to standing on the board.
Advanced Paddleboarding Tips
For those seeking to take their paddleboarding skills to the next level, there's plenty to explore. Master bracing strokes, practice different turning techniques, and even try paddleboard yoga for a more challenging yet rewarding experience.
Health Benefits of Paddleboarding
Beyond the fun and excitement, paddleboarding offers an array of health benefits. Engaging in this activity provides an excellent workout for your core, arms, and legs while also promoting mental relaxation and overall well-being.
If you are someone that is prone to stress and worry then it is a really good activity for you.
Paddleboard Maintenance and Care
Taking care of your paddleboard ensures its longevity and peak performance. Clean it regularly, store it properly, and perform any necessary repairs promptly to extend its life.
Here is a great video that shows you all about paddleboard maintenance and care:
Conclusion
Paddleboarding Marina Del Rey is paradise. It's an experience like no other. Whether you're a beginner or a seasoned veteran, the serene waters and stunning views will captivate your soul. So grab your board, put on your sunscreen, and let Marina Del Rey work its magic on you!
FAQs
Is paddleboarding suitable for beginners in Marina Del Rey?
Absolutely! Marina Del Rey offers a variety of paddleboarding spots suitable for beginners. Mother's Beach, in particular, with its calm and enclosed waters, is a perfect place for newcomers to get comfortable on the board. You'll find many rental shops and guided tours that cater specifically to beginners, providing the necessary equipment and expert guidance to ensure a safe and enjoyable experience.
Can I bring my own paddleboard to Marina Del Rey?
Yes, you can definitely bring your own paddleboard to Marina Del Rey. Many paddleboard enthusiasts prefer using their personal gear to ensure familiarity and comfort. Whether you're a local resident or visiting the area, bringing your own board gives you the freedom to explore various paddleboarding spots at your own pace.
Are there any age restrictions for paddleboarding in the area?
There are generally no strict age restrictions for paddleboarding in Marina Del Rey. However, for safety reasons, it's advisable for young children to be accompanied by an adult while paddleboarding. Parents should also ensure their children wear appropriate safety gear, such as a PFD, and choose suitable spots with calm waters for a family-friendly experience.
What should I wear while paddleboarding in Marina Del Rey?
Dressing appropriately for paddleboarding is essential to ensure comfort and protection. In Marina Del Rey's pleasant climate, wear lightweight, quick-drying clothing suitable for water activities. Don't forget to apply sunscreen to protect your skin from the sun's rays. Consider wearing a hat and sunglasses for additional sun protection, and bring along a reusable water bottle to stay hydrated.
Are there any wildlife encounters I should be aware of while paddleboarding in the area?
Marina Del Rey is home to a diverse marine ecosystem, and while paddleboarding, you might have the chance to encounter various sea creatures, such as sea birds, fish, and possibly dolphins or sea lions. It's essential to respect wildlife and keep a safe distance to avoid disturbing them. Remember, you are a guest in their habitat, so admire them from afar and enjoy the privilege of being in nature's presence.