*We may earn a commission for purchases made using our links. Please see our disclosure to learn more.
If you're into paddleboarding like me, then you're in for a treat! In this article, I'll be sharing everything you need to know about paddleboarding Oceanside, California.
I'll give you the best locations, places to rent from and other crucial safety information that you need to make this a fun experience.
So, grab your paddleboard and let's jump into the best spots to explore in Oceanside.
Paddleboarding Oceanside: 7 Top Spots
Let's get down to business and explore some of the best spots that you can paddleboard in Oceanside. You ready?
Location #1: Oceanside Harbor Beach
Harbor Beach is a great starting point for beginners. The calm waters and gentle waves make it a comfortable spot to learn to stand on a paddleboard because it's very forgiving. Enjoy your time on the water as you look at the beautiful California coastline, and don't forget to keep an eye out for dolphins and sea lions!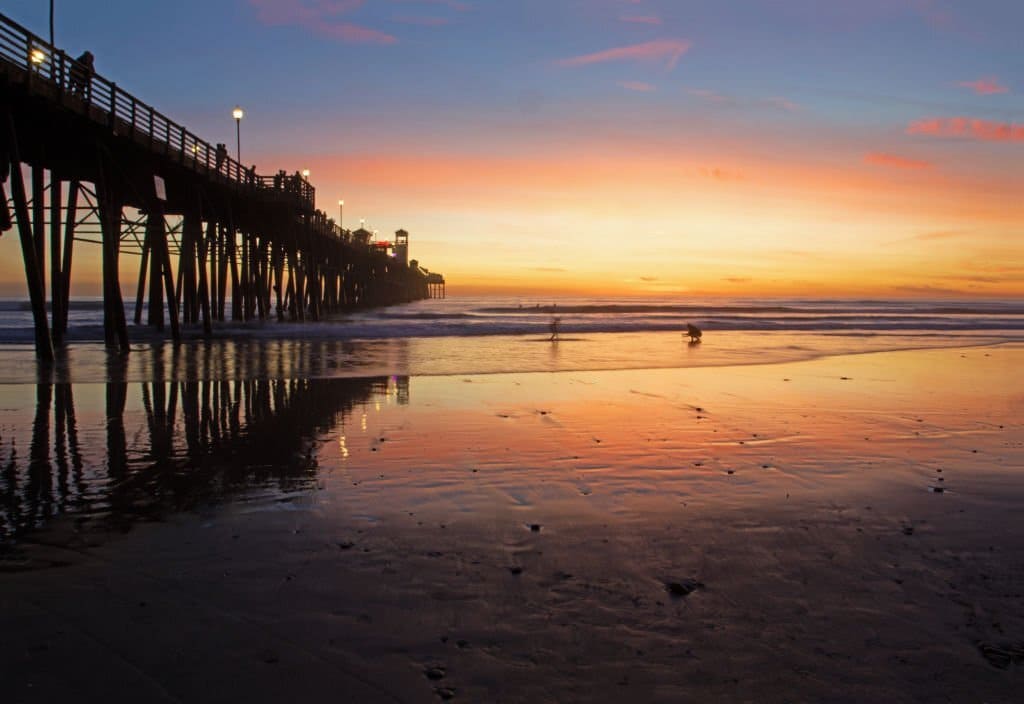 Location: Google Maps
Location #2: Oceanside Harbor
For a more relaxed experience, Oceanside Harbor is a good place to go. The harbor's sheltered waters provide a peaceful environment for paddleboarders of all levels. Explore the charming harbor, paddle under picturesque bridges, and imagine yourself owning one of the luxury yachts someday soon.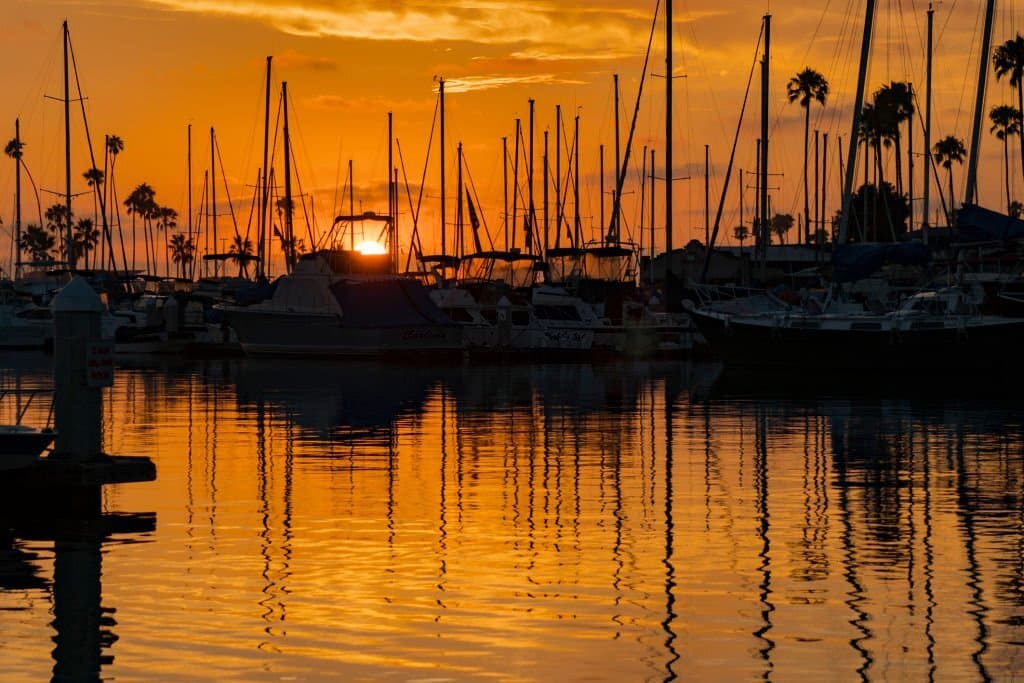 Location: Google Maps
Location #3: Buccaneer Beach
Looking for some swashbuckling adventure? Then take a look at Buccaneer Beach. With slightly choppier waters, this spot offers an exciting paddleboarding experience. Maybe you can even try your hand at surfing on your paddleboard for the first time.
Image Credit: thebrickhotel.com
Location: Google Maps
Location #4: Carlsbad Lagoon
Just a stone's throw away from Oceanside, Carlsbad Lagoon is a great spot with calm, warm waters. It's an ideal location for a family because the shallow water lets kids play without any concerns. Paddle around the lagoon and enjoy the water in one of the best locations in California.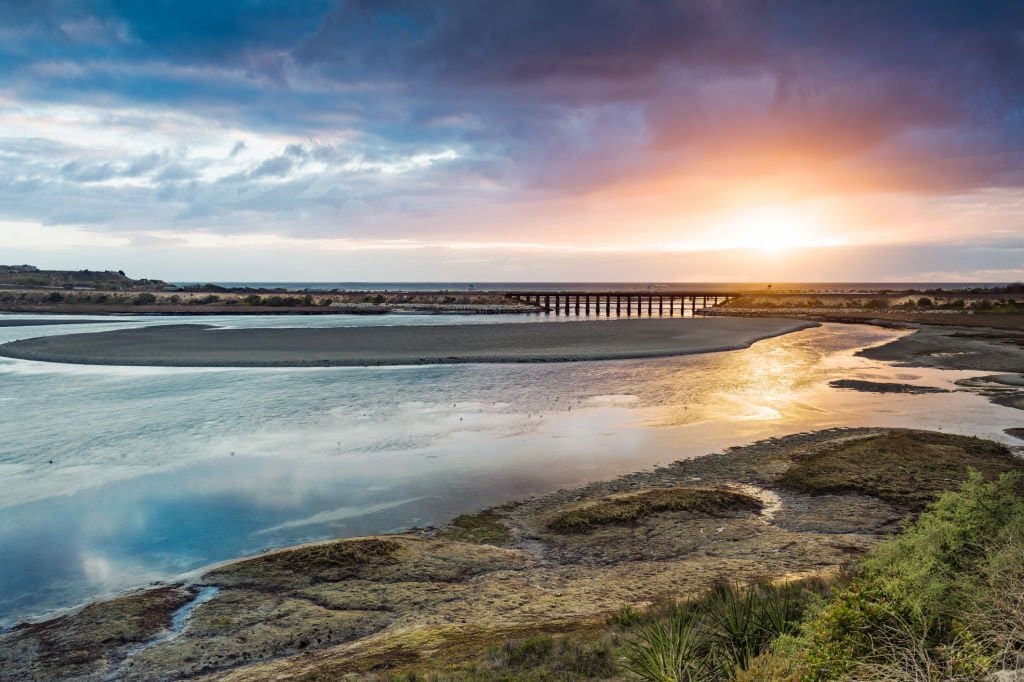 Location: Google Maps
Location #5: Oceanside Pier
If you're an early riser, then take the trip to Oceanside Pier. Paddleboarding during sunrise around the pier offers a really beautiful experience that you'll never regret. Plus it also lets you skip all the crowds that collect as soon as the sun is up.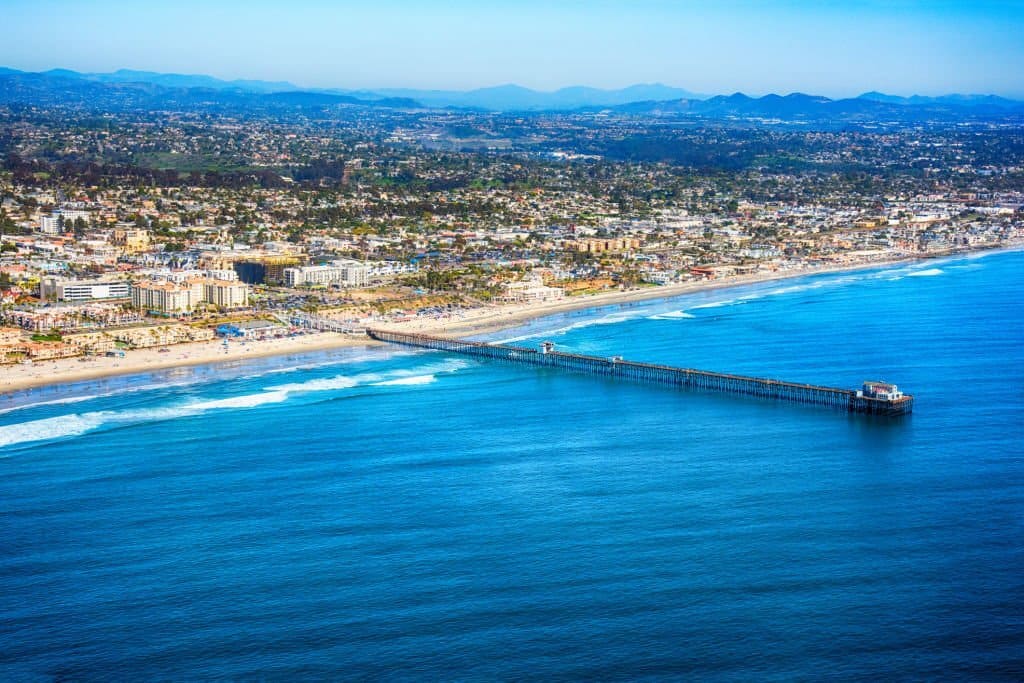 Location: Google Maps
Location #6: Tyson Street Beach
For those seeking a more quiet paddleboarding experience, Tyson Street Beach is somewhere to look into. This lesser-known spot has calm waters and a relaxed atmosphere with kids often playing on the beach. Paddle along the coastline, enjoy the peaceful surroundings, and relish the feeling of having the ocean all to yourself.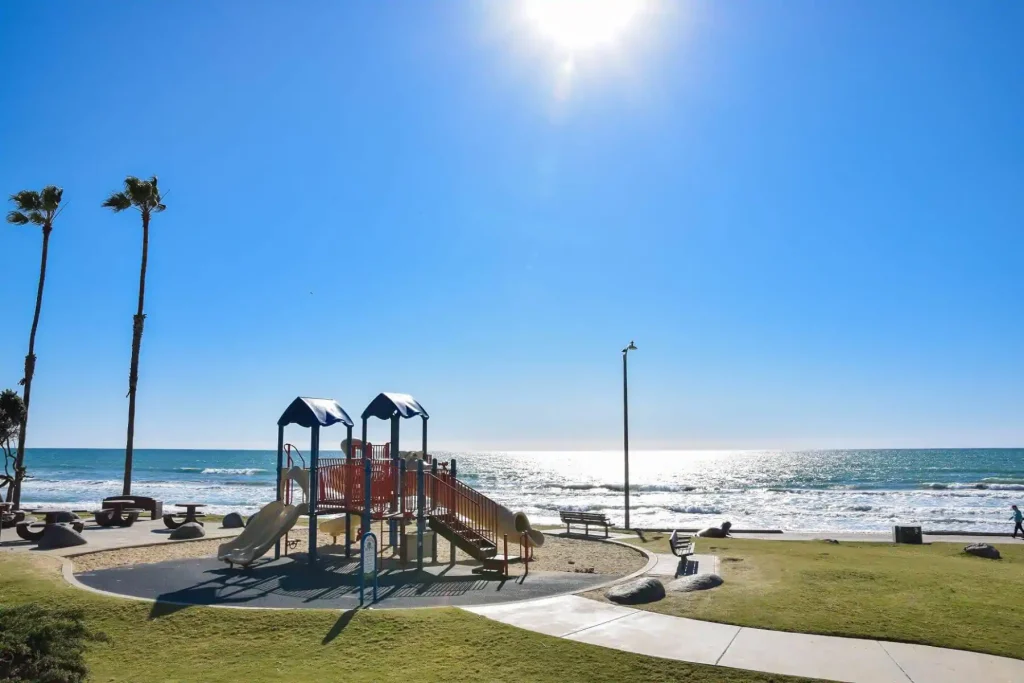 Image Credit: Visitoceanside.org
Location: Google Maps
Location #7: Whelan Lake
If you're looking for a unique paddleboarding adventure, Whelan Lake is a must-visit. This freshwater lake offers a different setting from the open ocean. It's surrounded by lush vegetation and has diverse wildlife all around the lake. SUP along the water, take a dip and look at the fish… And enjoy being in nature.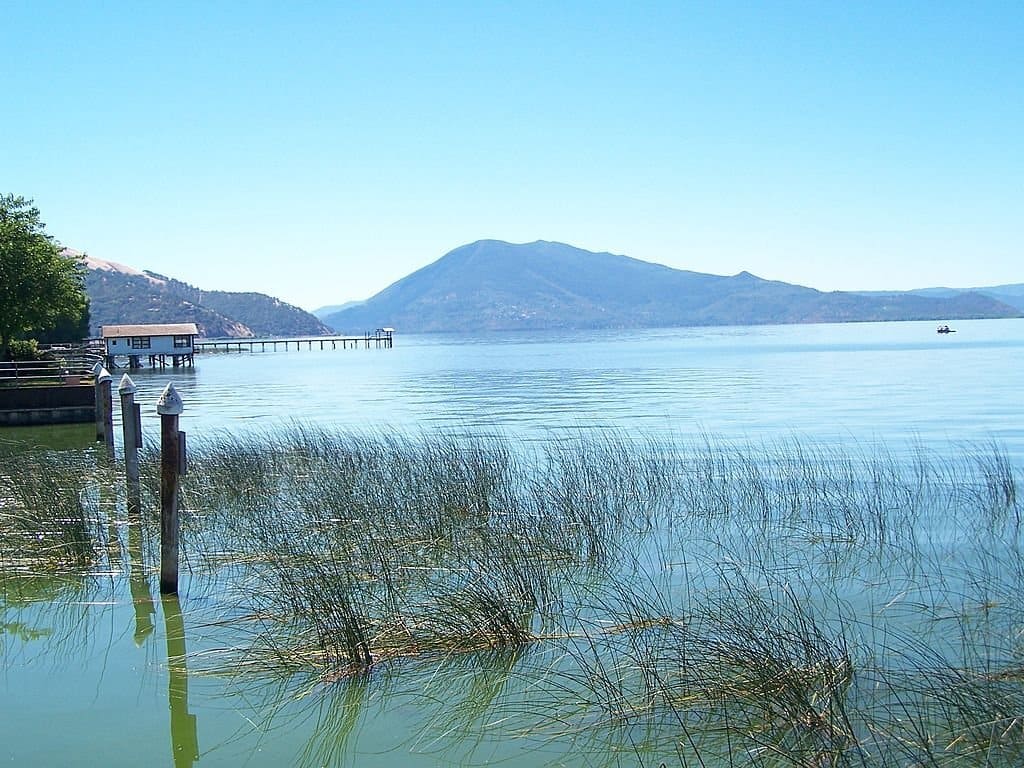 Location: Google Maps
How to Prepare for Paddleboarding Oceanside
Now that you know the best locations and you're eager to hit the water, let's talk about how to prepare for your paddleboarding trip to Oceanside.
Renting vs. Bringing Your Board
If you already own a paddleboard, great! If not, don't worry. Oceanside has plenty of rental shops offering high-quality paddleboards. Choose an option that suits your preferences and you're all set to get onto the water.
But if you don't want to buy a paddleboard then there are some good businesses that you can rent from. Here are some of the places that I've had a good experience with:
You can also rent things like kayaks, boats and even jet-ski's from this shop. They are really nice and I'd strongly recommend working with them.
Price: $30 per hour
Address: 256 Harbor Dr, Oceanside, CA 92054, United States
Directions: Google Maps
Contact Number: +1 855-690-0794
I haven't rented from any other locations but there are some other options you can explore online if Oceanside boat rentals aren't open.
Essential Gear
Beyond the board, there are a few must-have items to make sure that you're safe. Sunscreen, a waterproof phone case, and a life jacket are really important with paddleboarding.
Check The Weather
Before you go to Oceanside, it's definitely worth checking the weather. It can get really hot in California so you might want to avoid peak daylight hours and avoid any bad weather conditions that make the water choppy.
Here is a detailed weather guide to Oceanside, California:
OCEANSIDE WEATHER
Tips for a Great Paddleboarding Experience
To make the most of your paddleboarding adventure, here are a few tips to keep in mind:
Mastering Basic Techniques
If you're new to paddleboarding, start with the basics. Practice balancing on your board before you head into the water. Remember, it's okay to wobble and fall; that's all part of the learning experience!
Here is a great video about how to stand:
Exploring Wisely
While the temptation to paddle into every nook and cranny is strong… Make sure that you stay within your skill level because some of the water can get rough when paddleboarding Oceanside. Just stay in your comfort zone and you'll be great 🙂
Conclusion
And there you have it! Paddleboarding Oceanside, California, offers so many great spots that you can explore. It's a really nice city and I really enjoy spending time there. So, gear up, paddle out, and let Oceanside give you an amazing paddleboarding experience.
Paddleboarding Oceanside: FAQs
Is paddleboarding suitable for beginners?
Absolutely! Many spots in Oceanside are beginner-friendly, with calm waters and gentle waves to help you get started. Take a look at the guide I included above to help you stand if you're nervous.
Can I bring my own paddleboard?
Of course! If you have your own board, that's fantastic. If not, there are plenty of rental options available. I have included some recommendations above for places you can rent a SUP that were great.
Is paddleboarding safe for kids?
Yes, as long as kids wear life jackets and are supervised by adults. Calm spots like Harbor Beach and Carlsbad Lagoon are great for family outings. Just make sure you keep an eye on them and give them a stable board.
What's the best time of day to paddleboard?
Early morning or late afternoon offers the most pleasant weather and stunning views. Sunrise and sunset paddleboarding are particularly exciting because it's something that you don't often experience.
Do I need prior experience to paddleboard at Oceanside?
Not at all! Many spots cater to beginners, and you can take your time learning the ropes before heading into deeper waters. I've included detailed guides above on how to stand on a paddleboard. For More>>