*We may earn a commission for purchases made using our links. Please see our disclosure to learn more.
I can confidently say that paddleboarding Moab is one of the best SUP experiences in the country!

It has a combination of beautiful landscapes, varied water conditions, and the kick that you get from exploring this harsh environment makes Moab an unbeatable destination for stand up paddleboarding. There are so many amazing animals that you can see, the terrain is really wicked and it's so grand in scale.

In this article, I'm going to share my recommendations for the best places to paddleboard in Moab, Utah. Along with providing useful insights about what equipment you need and where to rent it so you have everything that you need in one place to plan your next trip.
Paddleboarding Moab: Location and Overview
Nestled in the heart of the desert, Moab is a small town located in eastern Utah. Its unique geographical features, including towering red rock formations, canyons, and the mighty Colorado River, make it a paradise for outdoor enthusiasts.
Moab is renowned for its world-class hiking, mountain biking, rock climbing, and, of course, paddleboarding opportunities.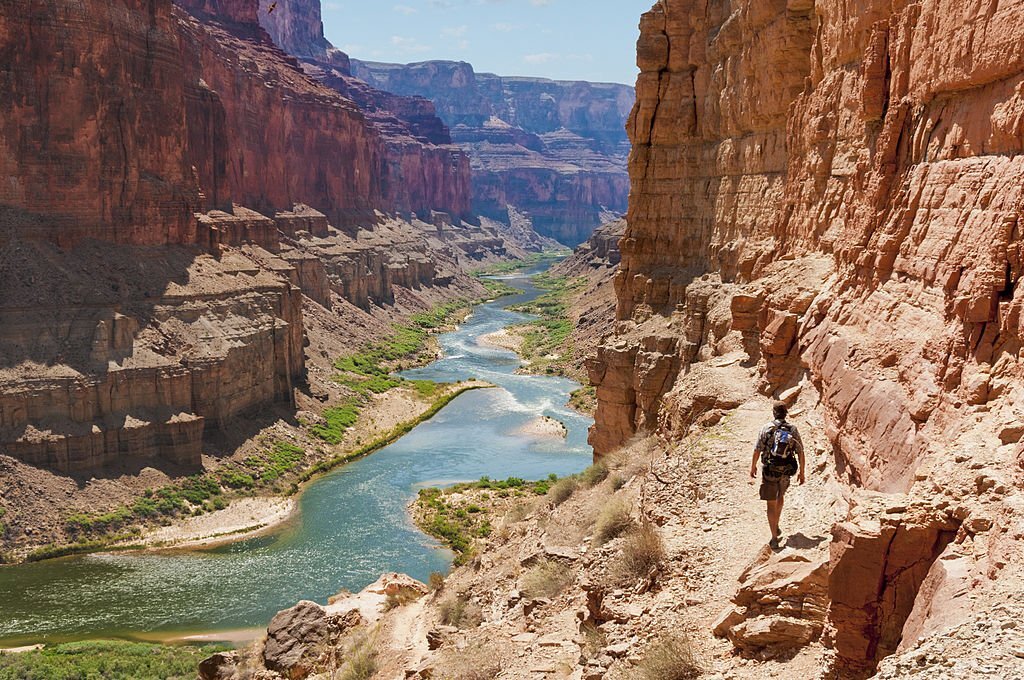 Paddleboarding in Moab
Paddleboarding has gained significant popularity in Moab over the years, attracting both locals and tourists.
With its diverse waterways and harsh landscapes, it provides an awesome setting for paddleboarders of all skill levels. Whether you're a seasoned pro or a brand-new beginner, you'll find plenty of options to suit your abilities.
Here are my top places to for paddleboarding in and around the Moab area.
The Best Places For Paddleboarding Moab
Location #1: Colorado River
The Colorado River stands out as the crown jewel for paddleboarding in Moab. Its calm waters meander through breathtaking canyons, offering awe-inspiring views at every turn. Paddling along the Colorado River allows you to immerse yourself in the stunning natural beauty of Moab. Beginners can enjoy a peaceful float on the tranquil sections, while more experienced paddleboarders can challenge themselves in the river's rapids.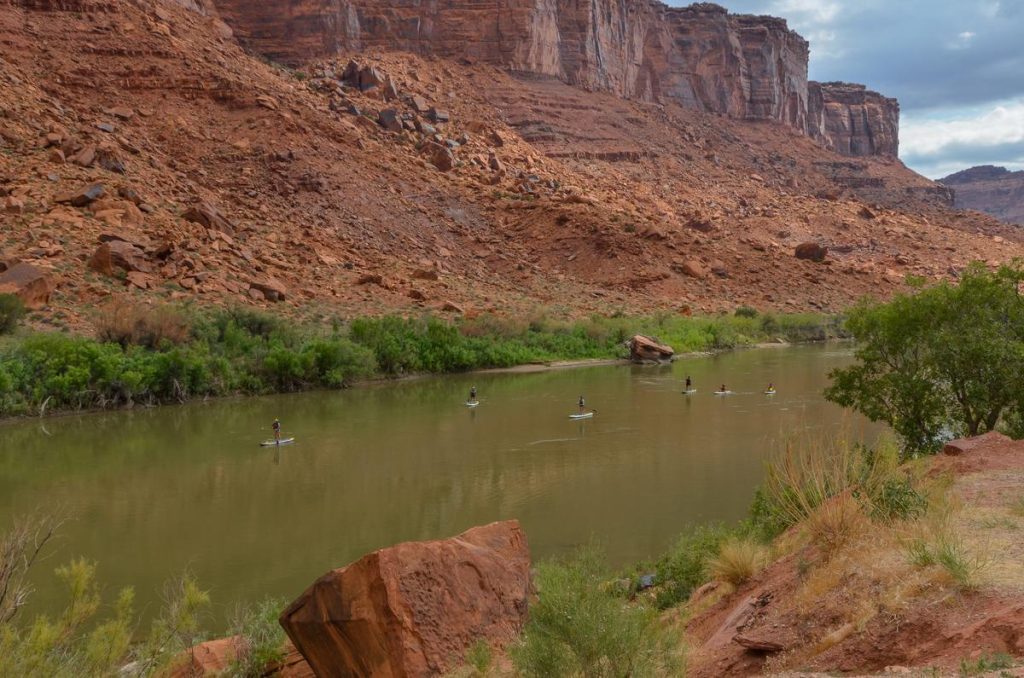 Location: Google Maps
Location #2: Canyonlands National Park
Canyonlands National Park presents a unique and awe-inspiring paddleboarding experience. The park is divided into four districts, each offering a distinct adventure. From the towering cliffs of Island in the Sky to the rugged and remote areas of The Maze, paddleboarding here allows you to witness the majestic landscapes from a whole new perspective. Glide through calm waters surrounded by ancient rock formations and marvel at the wonders of nature.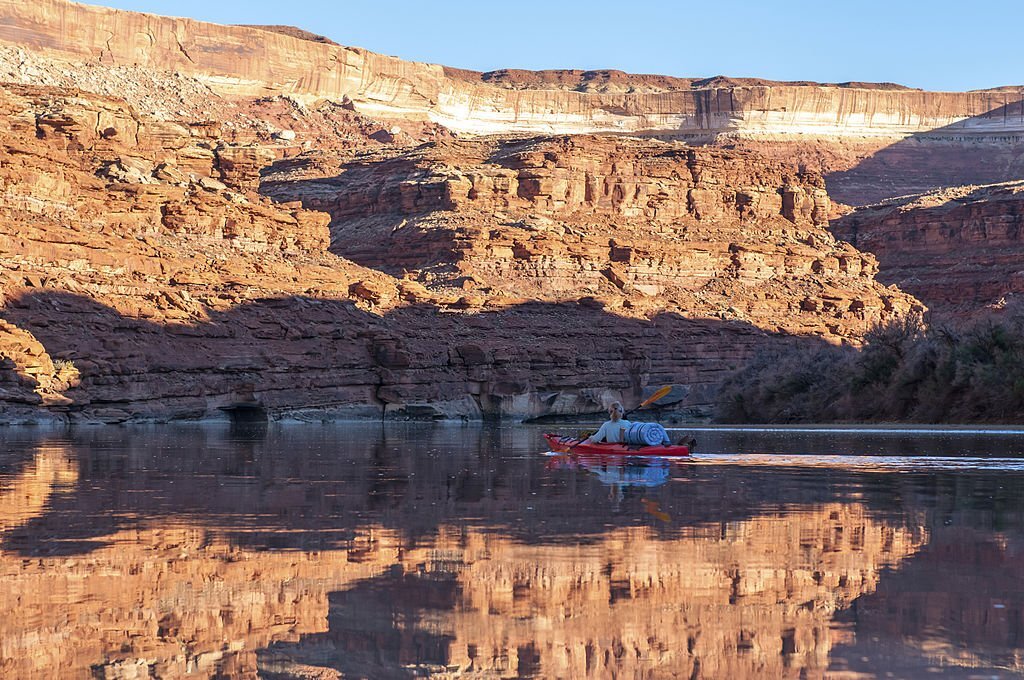 Location: Google Maps
Location #3: Ken's Lake
For those seeking a peaceful and beginner-friendly paddleboarding spot, Ken's Lake is an excellent choice. Just a short drive south of Moab, this picturesque lake boasts clear waters and a serene atmosphere. It's an ideal spot to hone your paddleboarding skills while taking in the stunning views of the surrounding red cliffs. Don't forget to bring your camera along, as the reflections on the calm surface make for postcard-worthy photographs.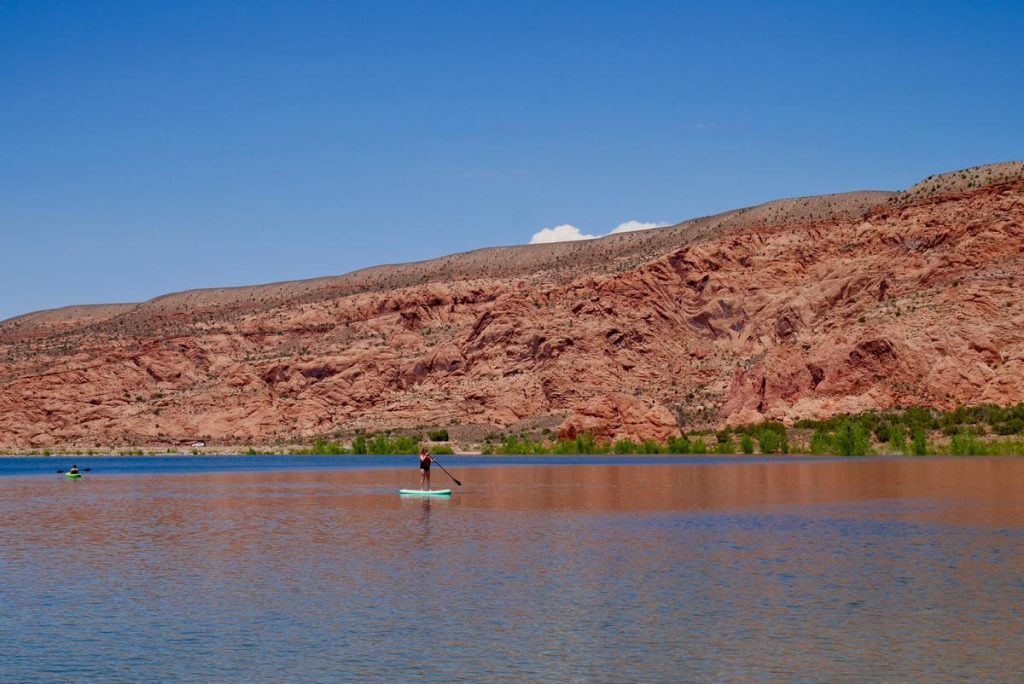 Location: Google Maps
Location #4: Mill Creek
If you're up for a thrilling adventure, Mill Creek offers an exciting paddleboarding experience. This narrow canyon, located just outside Moab, presents a challenging yet rewarding paddleboarding opportunity. Navigate through the twisting waterways, pass towering sandstone walls, and conquer exhilarating rapids. Mill Creek provides a true test of your paddleboarding skills and guarantees an adrenaline rush like no other.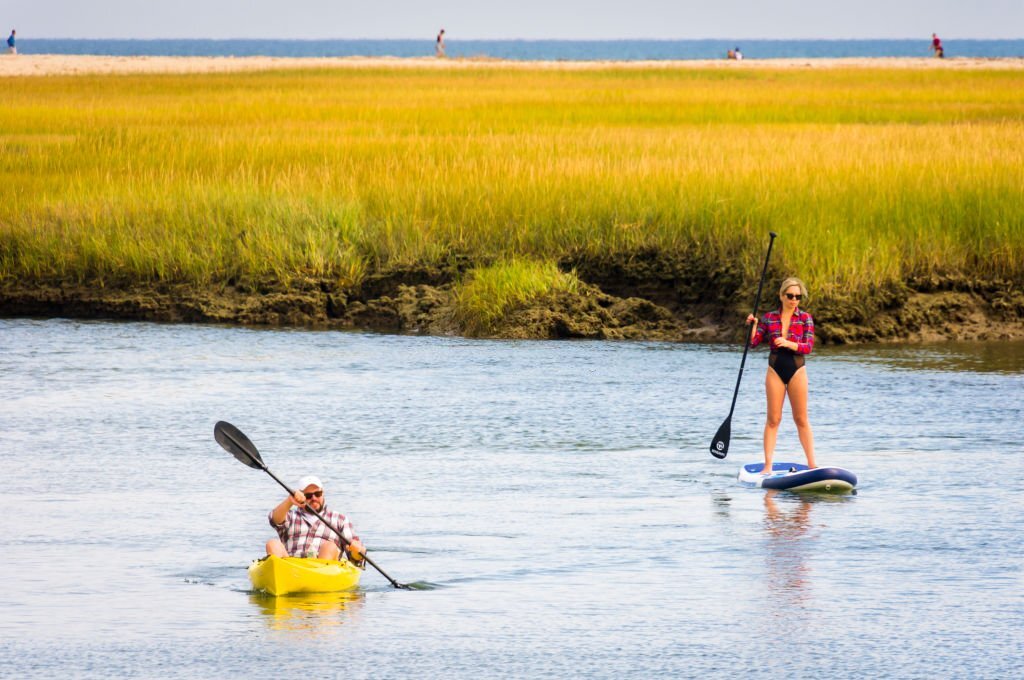 Location: Google Maps
Location #5: The Moab Daily
For those seeking a multi-day paddleboarding trip, look no further than The Moab Daily. This is a 13-mile section of the Colorado River, that runs from Hittle Bottom to Takeout Beach and offers a perfect blend of excitement, natural beauty, and camping opportunities. Embark on a thrilling journey as you paddle through rapids, enjoy riverside picnics, and camp under the starry desert sky. The Moab Daily is an adventure that will leave you with unforgettable memories and a deep appreciation for Moab's wonders.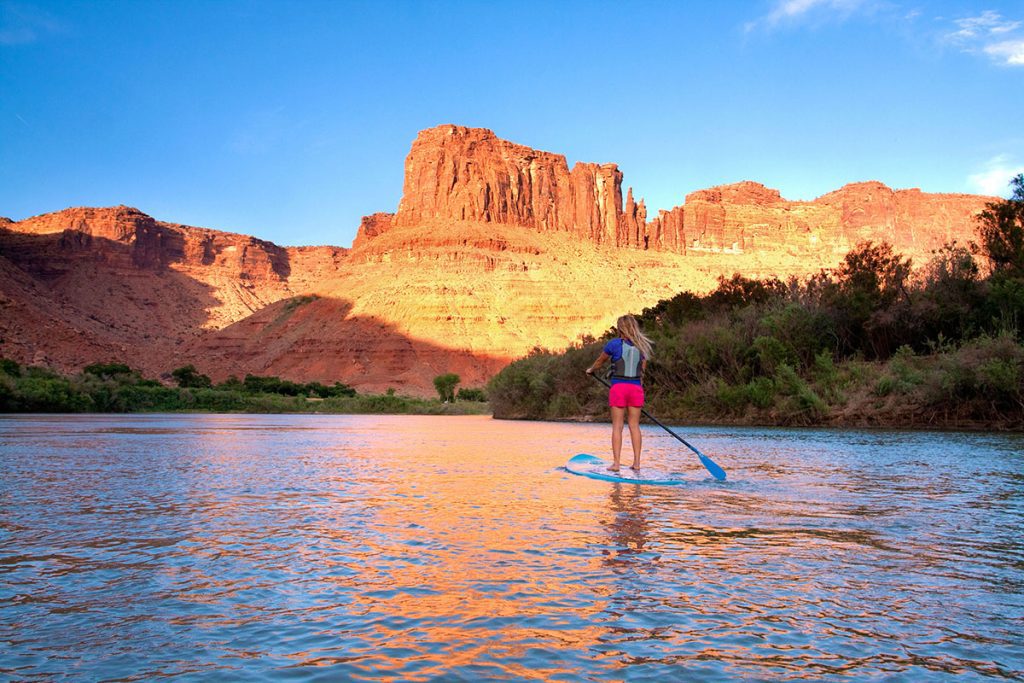 Location: Google Maps
*IMPORTANT* Make Sure That You Read The Next Section Properly
Paddleboarding Moab: Equipment and Safety Tips
While paddleboarding in Moab, it's essential to prioritize safety and maximize your enjoyment. Here are a few tips to ensure a memorable and safe paddleboarding experience:
Have The Essential Equipment:
Safety is extremely important when it comes to paddleboarding because you are out on the water, exposed to the elements. And when it comes to paddleboard Moab – this becomes even more important because you can find yourself in harsh terrain away from people.
Check the weather conditions before you go there
You can check the weather here with this updated weather widget below. It can get REALLY hot, so you want to ensure that you go at cool times if you are sensitive to the sun.
MOAB WEATHER
This will make sure that you are well prepared with everything you need before you go.
Apply sunscreen and wear protective clothing to shield yourself from the sun.
Like I said above – it can get really hot so you want to have the following items:
Bring plenty of water to stay hydrated, especially during the hot summer months.
It can be difficult to stay hydrated (especially if you're doing a lengthy paddle so it might be worth looking into getting a paddleboard cooler that let's you transport food and drinks with you.
Consider taking a paddleboarding lesson or joining a guided tour for beginners.
There are many options for lessons and guided tours that I'll talk through below. But you can go here if you want a basic guide on how to stand on a paddleboard so you can hit the ground running immediately 🙂
Paddleboarding Moab: Equipment and Rentals
If you don't have your own paddleboard or prefer not to travel with one, don't worry. Moab offers several rental options for paddleboards and related equipment. Local shops and rental services provide a range of boards suitable for different skill levels and preferences. Take advantage of these convenient rental services and explore the stunning waters of Moab without the hassle of transporting your own gear.
Here are some recommendations:
Basic Rental Price: $45 per day
Tour Prices: $85 for adults
Directions: Google Maps
Address: 44 W 200 N, Moab,
UT 84532, United States
Phone: +1 (435) 210-4665
Tour Prices: $115 for adults
Directions: Google Maps
Address: 225 S Main St, Moab,
UT 84532, United States
Phone: +1 (435) 259-7019
Other Outdoor Activities in Moab
While paddleboarding undoubtedly takes center stage in Moab, there is an abundance of other outdoor activities to enjoy. Hiking through the famous Arches National Park, rock climbing in the stunning Indian Creek, or mountain biking on the world-renowned Slickrock Trail are just a few of the many adventures awaiting you in Moab.
Don't limit yourself to just one activity—immerse yourself in the wonders of Moab's diverse landscapes and make the most of your outdoor adventure.
Conclusion
Moab, Utah, offers a paddleboarding paradise unlike any other. The combination of its striking natural beauty, tranquil waters, and a variety of paddleboarding locations makes it a dream destination for enthusiasts. Whether you choose to paddle the calm sections of the Colorado River, explore the captivating canyons of Canyonlands National Park, or challenge yourself in Mill Creek, Moab guarantees a paddleboarding experience that will leave you with lasting memories. So, pack your gear, embrace the adventure, and prepare to be captivated by the best places to paddleboard in Moab, Utah.
FAQs
Do I need previous experience to go paddleboarding in Moab?
No, Moab offers paddleboarding opportunities for all skill levels, including beginners. Many locations have calm waters suitable for those new to paddleboarding, and guided tours and lessons are available to help you get started. I covered them above if you're a skimmer 😉
Can I bring my own paddleboard or should I rent one?
You have the option to bring your own paddleboard or rent one in Moab. Rental services are convenient and offer a variety of boards suitable for different locations and skill levels. But just make sure that you consider THIS before you rent.
Are there any age restrictions for paddleboarding in Moab?
There are no specific age restrictions for paddleboarding in Moab. However, it's important to consider the child's size, ability to swim, and comfort in the water. Children should always be accompanied by adults and wear appropriate safety gear.
Wear comfortable clothing suitable for water activities and consider the weather conditions. It's recommended to wear a hat, sunglasses, and apply sunscreen to protect yourself from the sun. Water shoes or sandals with good grip are also advisable.
Can I paddleboard in Moab during winter?
Paddleboarding in Moab during winter is possible but requires additional precautions. The water temperature can be cold, so wearing a wetsuit is recommended. It's essential to check weather conditions and consult local experts to ensure safety and appropriate gear for winter paddleboarding.
Do you have recommendations for other amazing places to visit in Utah?
Yes! Here is an article written by a friend of mine that talks about 7 amazing places to visit in Utah. It's a great article to follow and gives you lots of trusty advice for visiting Utah.