*We may earn a commission for purchases made using our links. Please see our disclosure to learn more.
As someone who's passionate about stand-up paddleboarding, I can't help but share the wonders of Morro Bay's stunning waters and captivating landscapes. If you're seeking the best spots for paddleboarding in this idyllic coastal haven, you're in for a treat. From the iconic Morro Rock Area to the serene Back Bay Estuary, I've got you covered with the most picturesque and rewarding paddleboarding locations.
Let's dive in and explore the top spots that promise an unforgettable paddleboarding experience 🙂
Paddleboarding Morro Bay: 6 Best Spots
Location #1: Morro Rock Area
A quintessential Morro Bay experience involves paddling around the impressive Morro Rock. This colossal volcanic plug creates a dramatic backdrop as you navigate the calm waters surrounding it. The view from your paddleboard is simply awe-inspiring, and you'll find yourself in the midst of seagulls and other seabirds, away from everyone else.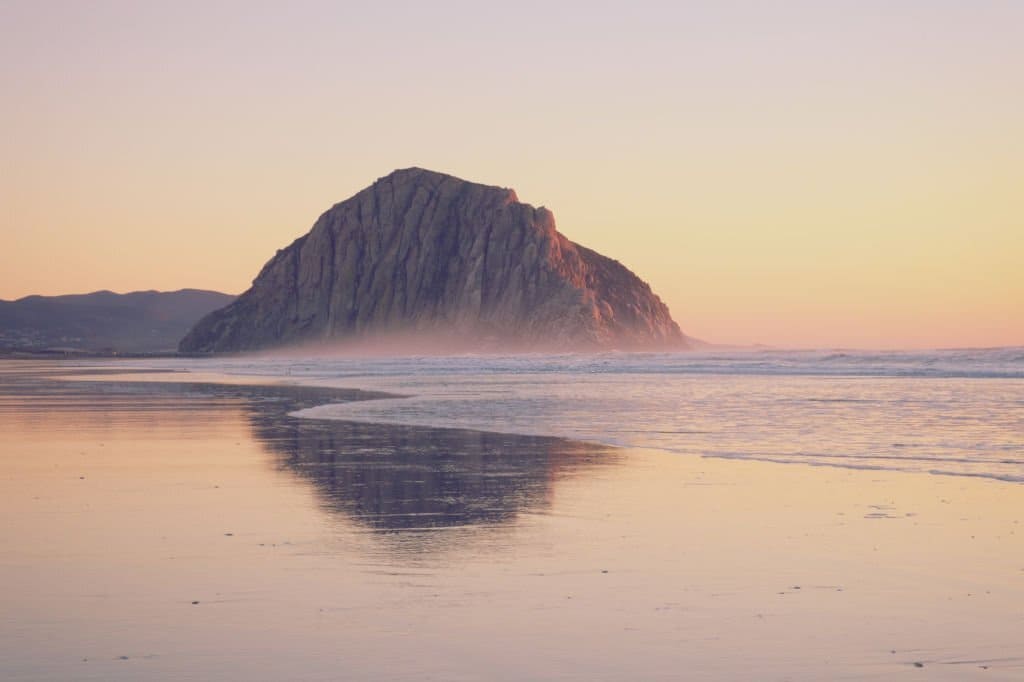 One of the key reasons why the Morro Rock Area is a favorite among paddleboarders is the calm waters. The bay's protected nature ensures that you can enjoy a peaceful paddleboarding session, whether you're a beginner or an experienced paddler. The reflections of the surrounding landscapes on the water's surface create a surreal experience, making it an excellent spot for some leisurely exploration.
Location: Google Maps
Location #2: Morro Bay Estuary
For those seeking a more immersive connection with nature, the Morro Bay Estuary is an exceptional choice. This expansive wetland area is a haven for various bird species and marine life. As you gently glide through the calm waters, you'll find yourself surrounded by lush vegetation and the sounds of nature – a true paradise for wildlife enthusiasts.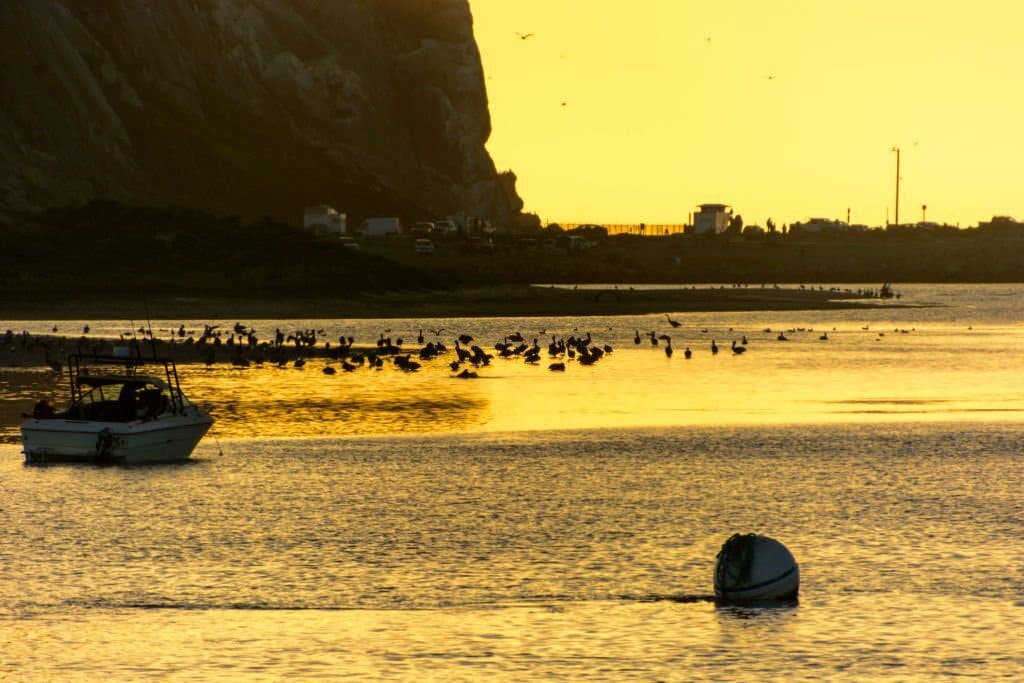 One of the best parts of paddleboarding in the Morro Bay Estuary is the opportunity to observe wildlife up close. Herons, egrets, and pelicans are just a few of the species you might encounter as you peacefully paddle along. The quietness of the paddleboard allows you to approach animals without disturbing their natural behaviors, granting you a unique window into their world.
Location: Google Maps
Location #3: Coleman Beach
If you're new to paddleboarding or simply seeking a calm retreat, Coleman Beach should be your go-to spot. The gentle waves and shallow waters provide an ideal environment for beginners to practice their balance and paddling skills. It's also a fantastic spot for relaxation – picture yourself basking in the sun's warmth after a refreshing paddle.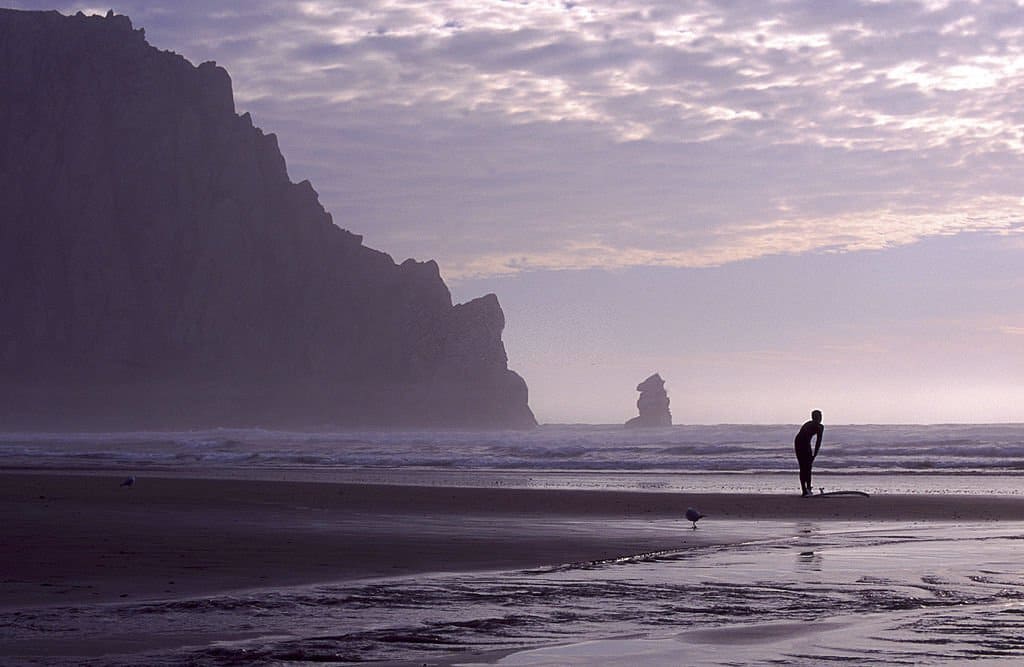 Coleman Beach's welcoming waters make it an excellent location for novices who are still honing their paddleboarding skills. You can paddle at your own pace, gradually building your confidence as you soak in the stunning surroundings. Additionally, the serene atmosphere is perfect for those who want to unwind and escape the hustle and bustle of everyday life.
Location: Google Maps
Location #4: North Point Beach
For the adventure seekers and paddleboarding enthusiasts, North Point Beach offers an exhilarating experience. Known for its consistent waves, this spot is a favorite among both paddleboarders and surfers. Riding the waves while standing on your paddleboard is an adrenaline rush like no other, and the sense of accomplishment when you master it is truly rewarding.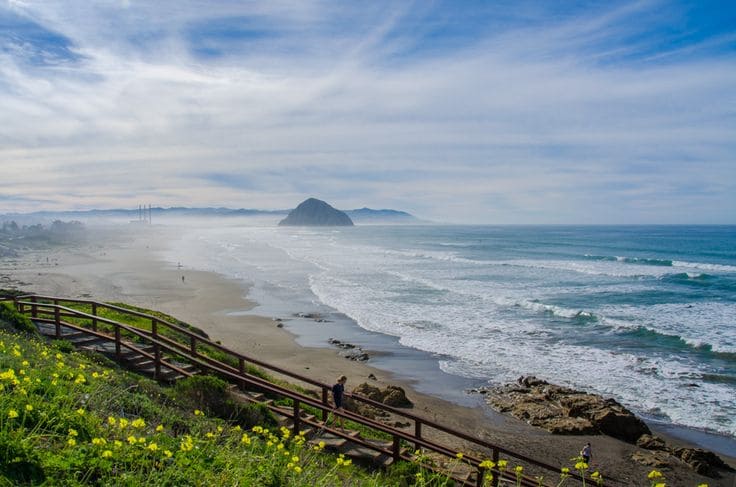 North Point Beach's dynamic waves provide the ideal conditions for those who are looking for a bit more excitement during their paddleboarding journey. If you have some experience under your belt and want to challenge yourself, this spot allows you to ride the waves and feel the thrill of the ocean beneath you.
Location: Google Maps
Location #5: Tidelands Park
If you're planning a paddleboarding adventure with your family, Tidelands Park is the perfect destination. With its calm waters and family-friendly amenities, it's an excellent place to introduce your loved ones to the joys of paddleboarding. Pack a picnic, bring along some outdoor games, and make it a day of shared fun and exploration.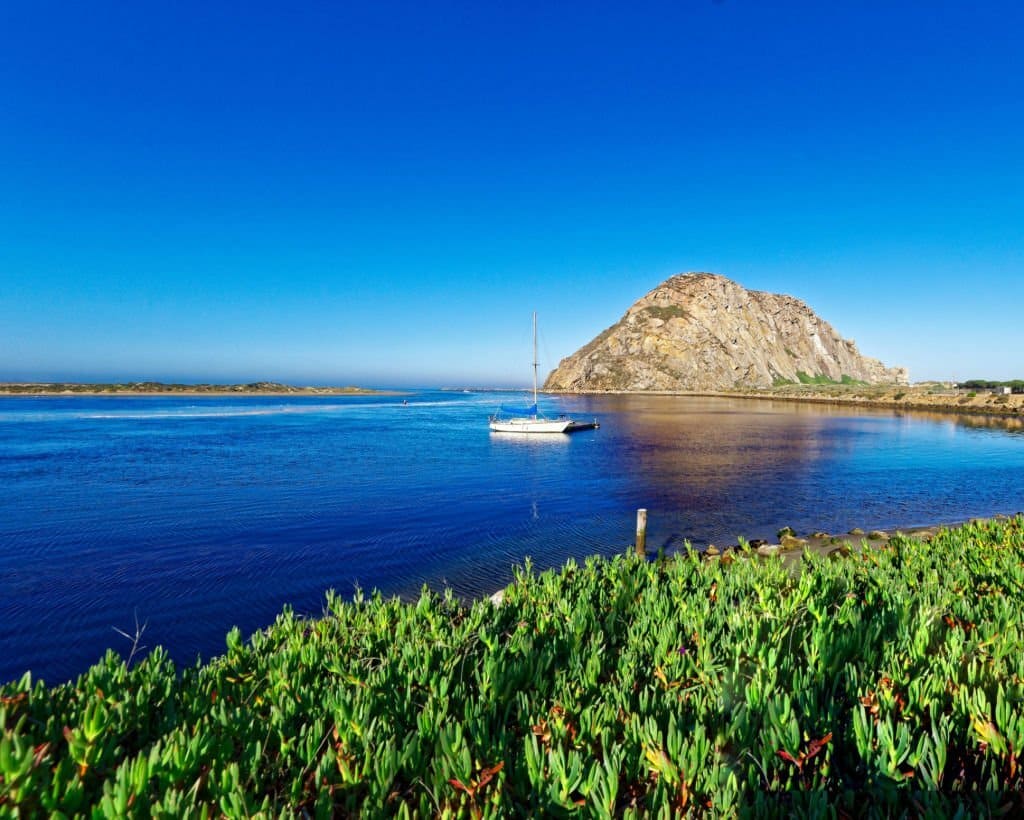 Tidelands Park offers more than just paddleboarding – it's a well-rounded destination for family enjoyment. While you're not on the water, you can indulge in a picnic by the shore, play frisbee or volleyball with your kids, and simply savor the beauty of the surroundings. It's a fantastic spot to create lasting memories with your loved ones.
Location: Google Maps
Location #6: Bayshore Bluffs Park
For those who prefer a more secluded and serene paddleboarding experience, Bayshore Bluffs Park is a hidden gem waiting to be discovered. The beach's tucked-away location and calm waters make it an oasis of tranquility. It's a spot where you can truly immerse yourself in the beauty of Morro Bay without the distractions of larger crowds.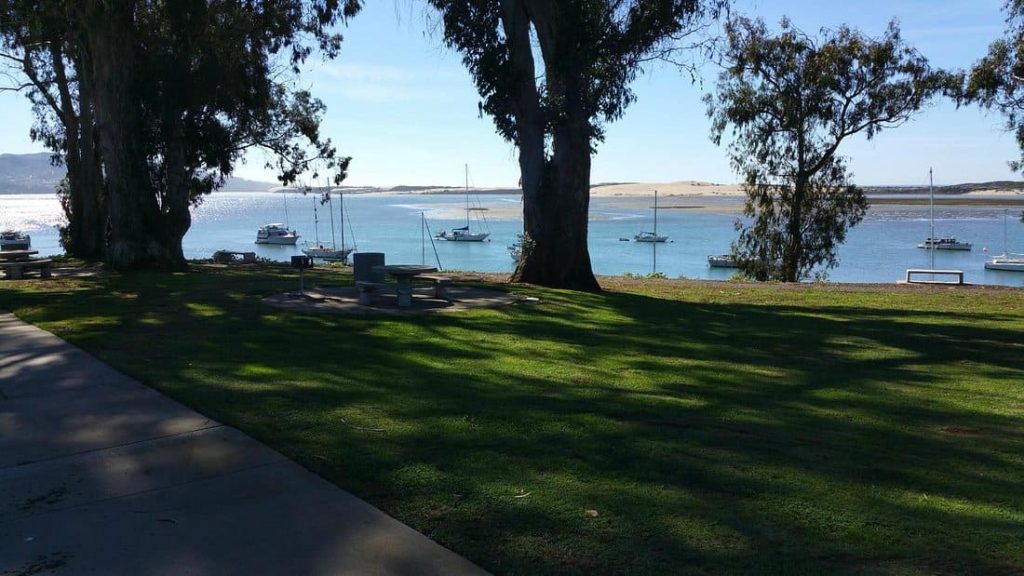 Bayshore Bluffs Park offers a sense of solitude that's hard to find in busier areas. As you paddle along the tranquil waters, you'll be surrounded by unspoiled landscapes and a sense of peace that's rejuvenating. It's the perfect spot for introspection, connecting with nature, and enjoying the serenity that paddleboarding can provide.
Location: Google Maps
Those are some of the best spots that you can visit when paddleboarding Morro Bay, California…
But what about rentals?
Best Places To Rent A SUP When Paddleboarding Morro Bay
Here are my favorite spots to rent in Morro Bay:
Price: $30 per hour
Address: 551 Embarcadero, Morro Bay, CA 93442, United States
Directions: Google Maps
Contact Number: +1 805-225-1497

They are also well known for their guided nature tours, so consider doing that if you want to see the sights.
Price: $18 per hour
Address: Stat. Prk. Marina Parking Lot, On The WATER!, 10 State Park Rd, Morro Bay, CA 93442, United States
Directions: Google Maps
Contact Number: +1 805-772-8796
Should You Rent Or Buy A Paddleboard?
Here's my take: If integrating paddleboarding into your lifestyle resonates with you, investing in a SUP (stand-up paddleboard) is a wise choice. Nowadays, they don't require a substantial financial commitment, as there's a bunch of affordable paddleboards on the market.
By possessing your paddleboard, you unlock the freedom to go on as many adventures as you want without worrying about constantly renting.
Gearing Up To SUP: Essential Equipment & Safety Precautions
Before you embark on your paddleboarding journey, it's important to ensure you have the right equipment and take necessary safety precautions. Here's what you need to know to have a safe and enjoyable experience on the water.
Dressing Appropriately for Comfort
When paddleboarding in Morro Bay, you'll want to wear clothing that's comfortable and appropriate for the weather. Opt for moisture-wicking materials that keep you dry, and don't forget to wear a hat and sunscreen to protect yourself from the sun's rays. Remember that you might get wet, so choose attire that dries quickly.
Tips for Staying Safe on the Water
Safety should always be a top priority when paddleboarding. Before you set out, make sure you're familiar with basic paddleboarding techniques and know how to maintain your balance. Always wear a personal flotation device (PFD), even if you're a strong swimmer. Keep an eye on the weather conditions and tides, and never venture too far from the shore if you're a beginner.
Here is a video guide on how to stand for the first time if you feel nervous.
The Best Time to Paddleboard In Morro Bay:
Each season offers a unique experience in Morro Bay. Spring and summer provide warm weather & amazing wildlife, while autumn makes the trees and surrounding areas beautiful to paddle. Just be mindful of weather conditions before planning your trip to make sure that it's not too hot.
You can see a detailed and up-to-date weather guide below:
MORRO BAY WEATHER
Conclusion:
Morro Bay's allure lies not only in its awe-inspiring scenery but also in the variety of paddleboarding experiencesthat you can experience there. From the iconic Morro Rock to the serene Back Bay Estuary, each spot has its unique charm and promises a memorable experience. Whether you're a beginner seeking calm waters or a veteran craving excitement, Morro Bay's paddleboarding scene has something for everyone.
So, grab your board, hop into the water and get paddling 🙂
FAQs
Is paddleboarding suitable for beginners?
Absolutely! Morro Bay offers several spots with calm waters that are perfect for beginners to learn paddleboarding.
Can I rent paddleboarding equipment in Morro Bay?
Yes, there are local rental shops that offer paddleboarding equipment, making it convenient for visitors to enjoy the activity.
What is the best time of day to paddleboard?
Mornings and late afternoons tend to offer calmer waters and more pleasant weather, making them ideal times for paddleboarding.
Are there any guided paddleboarding tours available?
Yes, there are guided paddleboarding tours in Morro Bay that offer both adventure and informative experiences for participants.
How do I care for and maintain my paddleboard?
Rinse your paddleboard with fresh water after each use, store it away from direct sunlight, and inspect it regularly for any signs of wear or damage. Proper maintenance ensures your board's longevity.