*We may earn a commission for purchases made using our links. Please see our disclosure to learn more.
There are some truly incredible spots to explore when paddleboarding Orange County, California.
It offers a diverse range of settings, from tranquil bays to rugged coastlines, all ideal for paddleboarding. In this article, I'll share my top recommendations for paddleboarding in Orange County, along with reasons why each spot is a must-visit.
Let's go through some of the top spots to explore when paddleboarding Orange County now:
You can explore them on the map below, or scroll down for further details:
Location 1: Huntington Beach
Huntington Beach, also known as "Surf City USA," is a paddleboarding paradise. With its long stretches of sandy shoreline and consistent waves, it's an ideal spot for both beginners and experienced paddlers.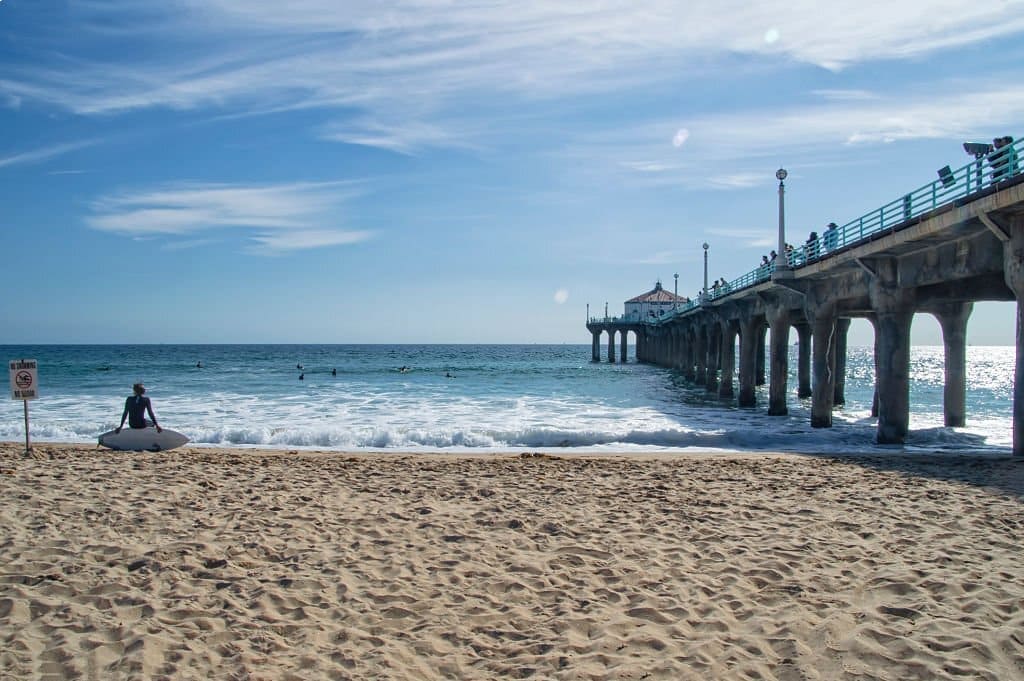 Why Paddleboard Here
Wave Action: Experience the thrill of paddleboarding on gentle waves.
Scenic Views: Enjoy stunning views of the iconic Huntington Beach Pier.
Paddleboard Rentals: Easily accessible rental shops for equipment.
Location: Google Maps
Location 2: Newport Beach
Newport Beach offers a unique paddleboarding experience with its picturesque harbor. Paddling through the harbor's calm waters, you'll be surrounded by luxurious yachts and waterfront homes.
Why Paddleboard Here
Scenic Harbor: Explore the beautiful Newport Harbor.
Wildlife Encounters: Spot seals and dolphins.
Dining Options: Many waterfront restaurants for a post-paddle meal.
Location: Google Maps
Location 3: Laguna Beach
Laguna Beach is a gem of Orange County's coastline. It offers rugged cliffs, hidden coves, and clear waters, making it a paddler's dream.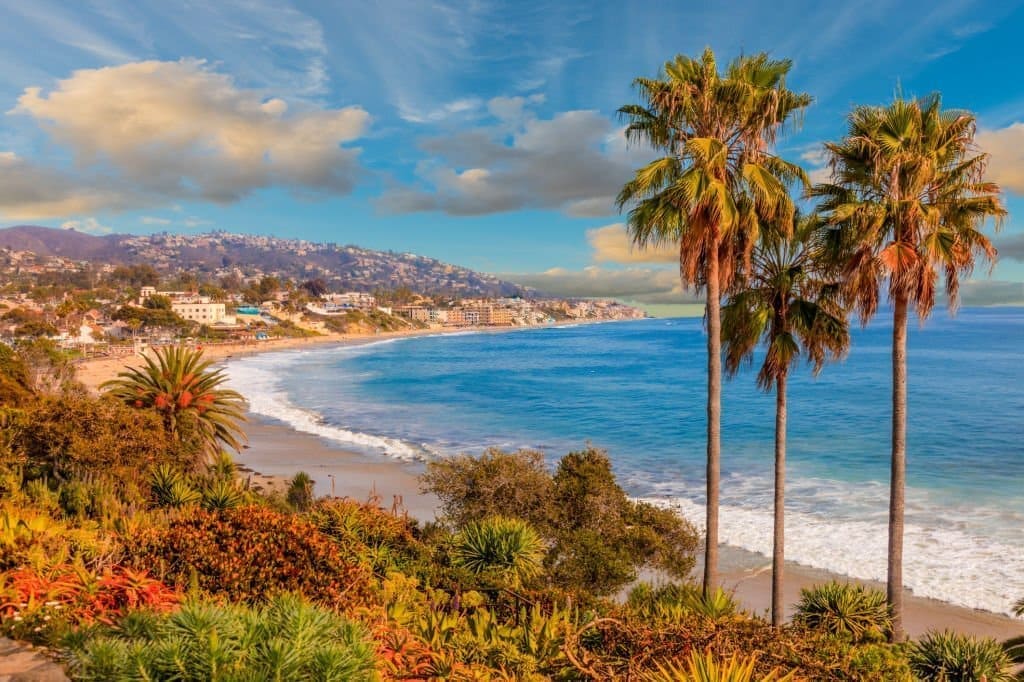 Why Paddleboard Here
Hidden Coves: Discover secluded coves like Thousand Steps Beach.
Marine Life: Snorkel or paddle alongside marine life.
Artistic Vibes: Explore art galleries after your paddle.
Location: Google Maps
Location 4: Dana Point
Dana Point, with its charming harbor and diverse marine life, is perfect for a relaxing paddle. You'll have the opportunity to explore sea caves and even see whales during migration season. Make sure you book a tour for some whale watching 🙂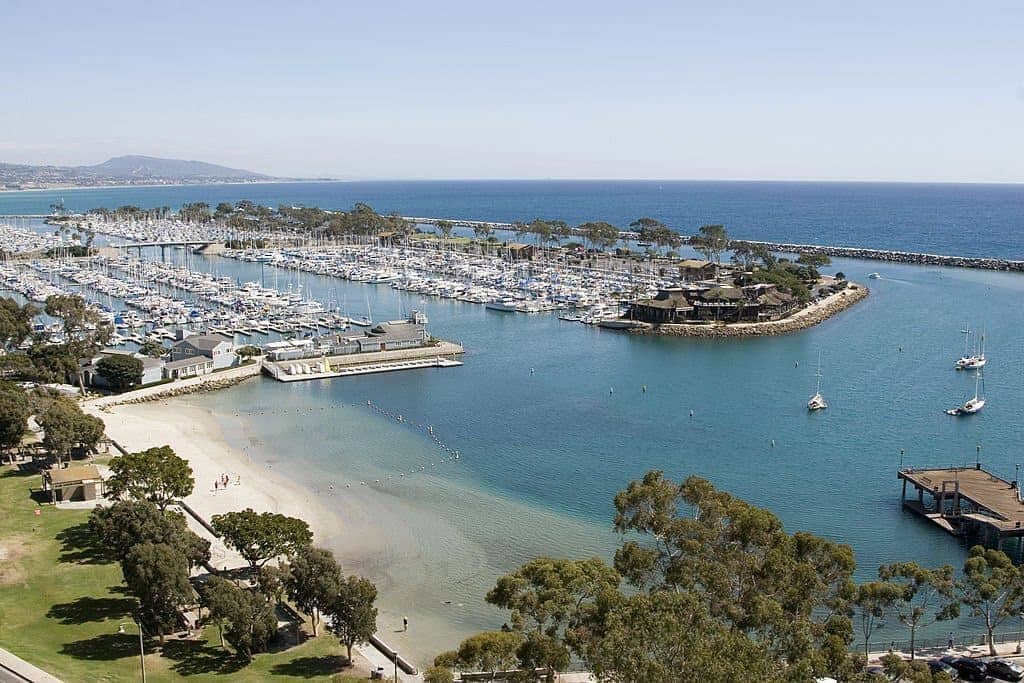 Why Paddleboard Here
Whale Watching: Witness migrating whales from your paddleboard.
Calm Waters: Protected waters in the harbor.
Dana Point Harbor: Explore shops and restaurants.
Location: Google Maps
Location 5: Balboa Island
Balboa Island is a charming, man-made island in Newport Beach's harbor. Paddling around this island offers a unique perspective on coastal living.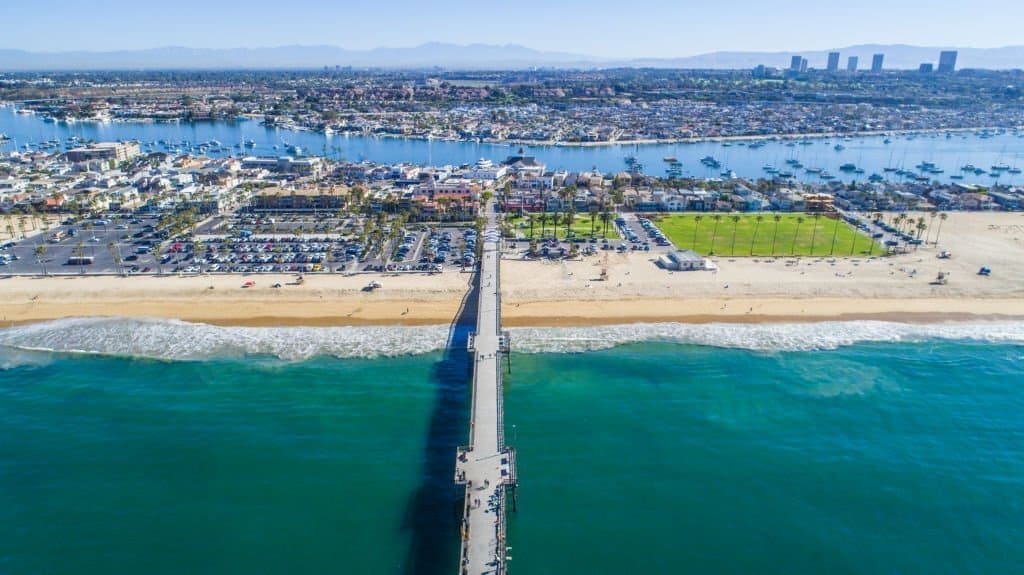 Why Paddleboard Here
Island Vibes: Experience the island's charm and character.
Bay Views: Enjoy scenic views of Newport Harbor.
Balboa Fun Zone: Visit the historic amusement area.
Location: Google Maps
Location 6: Crystal Cove State Park
Crystal Cove State Park boasts pristine beaches and crystal-clear waters, perfect for paddleboarding. This park offers a serene escape from the hustle and bustle.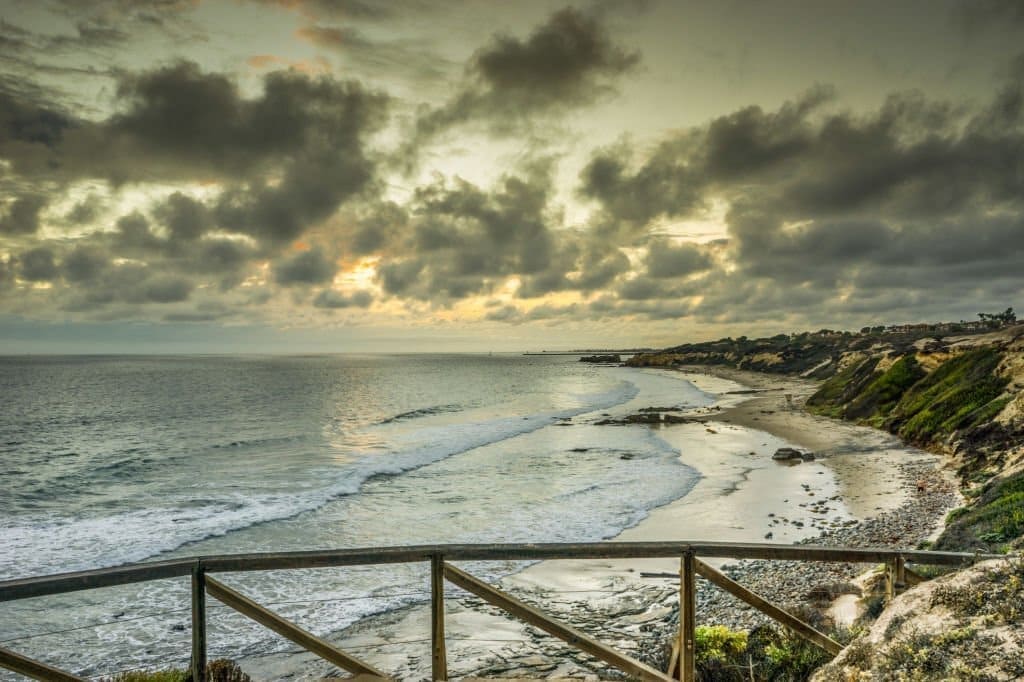 Why Paddleboard Here
Natural Beauty: Explore unspoiled beaches and tide pools.
Canyon Loop Trail: Hike through scenic canyons.
Historical District: Visit the preserved beachfront cottages.
Location: Google Maps
Location 7: San Clemente
San Clemente, with its laid-back surf town vibe, is a great place to paddleboard. Its mellow waves and beautiful coastline make it an excellent spot for beginners.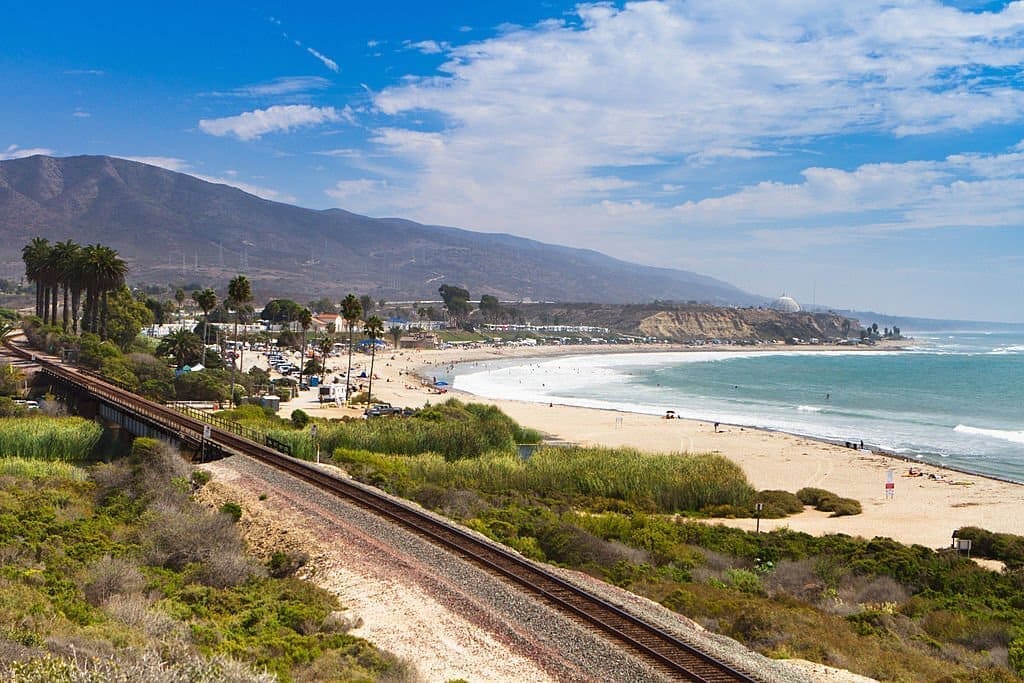 Why Paddleboard Here
Beginner-Friendly: Perfect for those new to paddleboarding.
Pier Views: Paddle near the iconic San Clemente Pier.
Local Eateries: Enjoy local cuisine after your paddle.
Location: Google Maps
Location 8: Bolsa Chica Wetlands and State Beach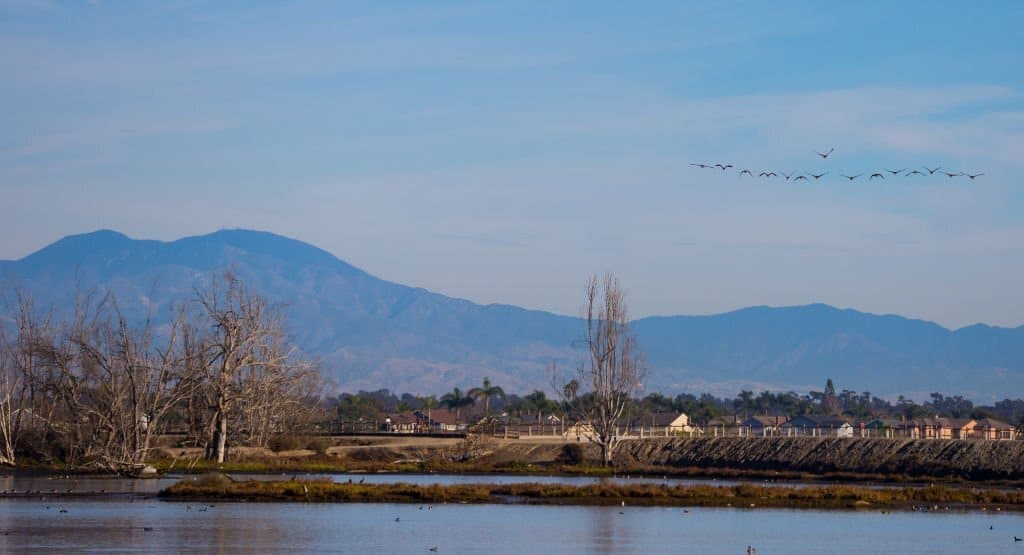 Bolsa Chica is a hidden gem for paddleboarders in Orange County. Not only can you explore the wetlands, but you can also paddle at the the beach. This location offers a unique blend of quiet estuaries and oceanfront paddling opportunities that you can't miss when paddleboard Orange County.
Why Paddleboard Here
Estuary Exploration: Paddle through the picturesque Bolsa Chica Ecological Reserve.
Bird Watching: Witness a variety of coastal bird species.
Sunset Magic: Experience breathtaking sunsets over the Pacific Ocean.
Location: Google Maps
Prepare for Paddleboarding Orange County
You have the best locations and you're excited to hop in the water… So let's prepare for your paddleboarding trip with the logistics.
Should You Rent Or Bring Your Own Board
If you own a paddleboard, then awesome bring that! If not, then there are tons of rental shops where you can grab a SUP from. I'll list some options below for you to take a look at.
If you're not crazy about buying a paddleboard then there are some good businesses that you can rent from. Here are some of the places that I've had a good experience with:
This is a really cool company that's located in Newport Beach. They have some really interest tour options like Glow paddleboarding at night in Newport beach and they also offer SUP yoga lessons.
You can even drop your kids off here for a kids camp where they learn the sport.
Price: $20 per hour
Lesson Price: $80
Address: 1131 Back Bay Dr, Newport Beach, CA 92660, United States
Directions: Google Maps
Contact Number: +1 949-278-0011
This is another really nice company that you can rent from. They have a nice shop with apparel and the paddleboards are high quality so I can recommend them.
Price: $20 per hour
Address: 1500 W Balboa Blvd #101, Newport Beach, CA 92663, United States
Directions: Google Maps
Contact Number: +1 949-396-4580
Now that you know where to rent a SUP from when paddleboarding Orange County, it's time to talk about 'must have' gear that you need to bring with you for the trip.
Essential Gear
Besides having a good board, there are a few essential items that you need to make sure that you're safe. Sunscreen, a waterproof phone case, and a life jacket are really important with paddleboarding.
Check The Weather
Before you go to Orange County, make sure to check the weather. California is notoriously known for getting really hot in the summer so you might want to avoid peak daylight hours and also any bad weather conditions that make conditions more difficult.
Here is a up-to-date weather guide for Orange County, California:
ORANGE COUNTY WEATHER
Tips for a Great Paddleboarding Experience
To make sure that you have a fun experience while paddleboarding Orange County, here are a few tips and tricks to keep in the front of your mind.
Make Sure That You Master Basic Paddling Techniques:
If you're new to paddleboarding, master the basics in calm water before going out into the waves. Practice balancing on your board so that you're confident when you get into the water. Remember, it's completely normal to feel wobbly and uncertain at the start (you're learning)
Here is a great video guide that shows you how to stand:
Conclusion
Orange County, with its diverse paddleboarding spots, offers something for every enthusiast. Whether you seek adventure on the waves or tranquility in the harbor, you'll find it here. Remember to respect the environment, follow safety guidelines, and soak in the natural beauty of these amazing paddleboarding destinations.
Paddleboarding Orange County: FAQs
Is paddleboarding suitable for beginners in Orange County?
Absolutely! Many spots like San Clemente and Dana Point offer calm waters perfect for beginners.
Can I rent paddleboarding equipment in these locations?
Yes, you can easily find rental shops near most paddleboarding spots in Orange County.
Are there any wildlife encounters while paddleboarding in Newport Beach?
Yes, you might spot seals and dolphins in Newport Beach's harbor.
What's the best time to paddleboard in Huntington Beach for calm waters?
Early mornings are the best for calm waters and less crowded conditions.
Are there any fees or permits required to paddleboard in Crystal Cove State Park?
Yes, there may be parking fees and entry fees for Crystal Cove State Park, so it's a good idea to check ahead of time.