*We may earn a commission for purchases made using our links. Please see our disclosure to learn more.
Paddleboarding Orlando is an incredible experience! It is a vibrant city that is not only known for its theme parks but also boasts an array of picturesque lakes and springs that provide the perfect playground for paddleboarders all around the world.
Whether you're a beginner seeking calm waters or an experienced paddler looking for a bit of adventure, Orlando has something to offer for everyone. So, grab your paddleboard, and let's dive into the 12 best places to paddleboard in Orlando!
You can either explore the locations on the interactive map below or jump ahead to find out more information about the locations below (or both 😉 )… Enjoy!
Paddleboarding Orlando: 12 Top Locations To Explore Today
Location #1: Lake Eola
One of the most iconic spots in Orlando, Lake Eola, takes the crown as a favorite paddleboarding location. The lake's serene ambiance, surrounded by the city's skyline and the iconic swan boats gracefully gliding along, makes paddleboarding here an unforgettable experience. To truly relish the tranquility, consider paddling early morning or during weekdays when it's less crowded. This way, you can immerse yourself fully in the peacefulness of this urban oasis.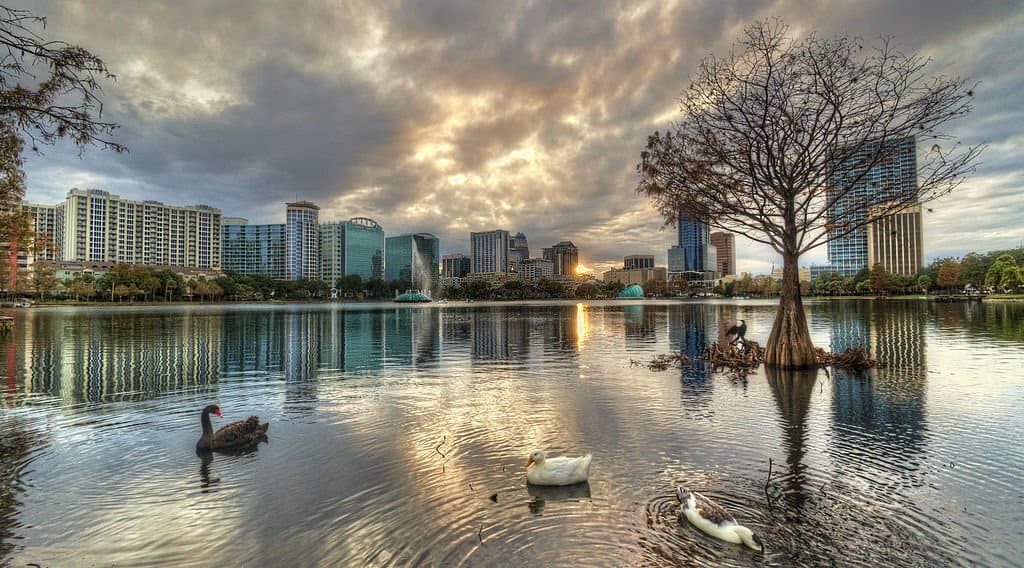 Location: Google Maps
Location #2: Wekiwa Springs State Park
For those seeking a more natural paddleboarding experience, Wekiwa Springs State Park is the answer. The crystal-clear waters of the springs create a magical setting, and paddling here offers glimpses of various wildlife, including turtles, birds, and even manatees if you're lucky. Renting a paddleboard is easy, and you can explore the springs at your own pace, taking in the beauty of the surroundings.
Location: Google Maps
Location #3: Moss Park
If you're a nature enthusiast, Moss Park is the ideal spot for you. The park is a picturesque haven teeming with wildlife, from alligators sunbathing on the banks to various bird species gliding above the water. While paddling here, you'll feel like you're one with nature, so make sure to bring your camera to capture these incredible moments. Just remember to keep a safe distance from the wildlife for everyone's well-being.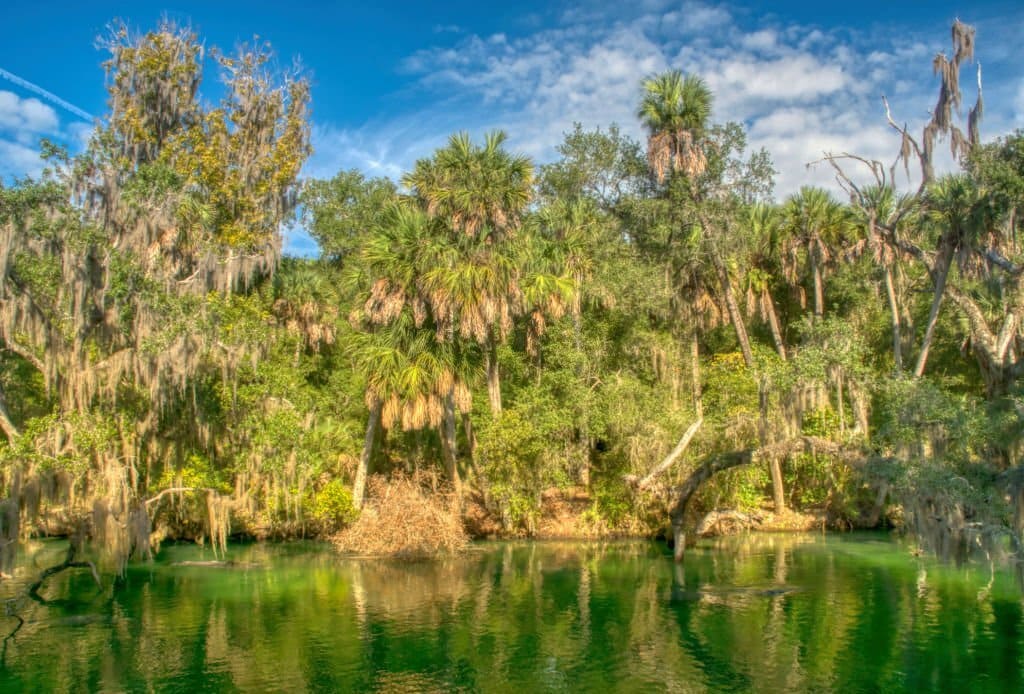 Location: Google Maps
Location #4: Lake Ivanhoe
Nestled in the heart of Orlando, Lake Ivanhoe offers a splendid paddleboarding experience. The lake's beauty is unmatched, with the Orlando Eye providing a stunning backdrop. Once you've had your fill of paddling, head to nearby restaurants and cafes for a delicious post-paddle meal. For a truly magical experience, paddle during sunset to witness the sky ablaze with colors.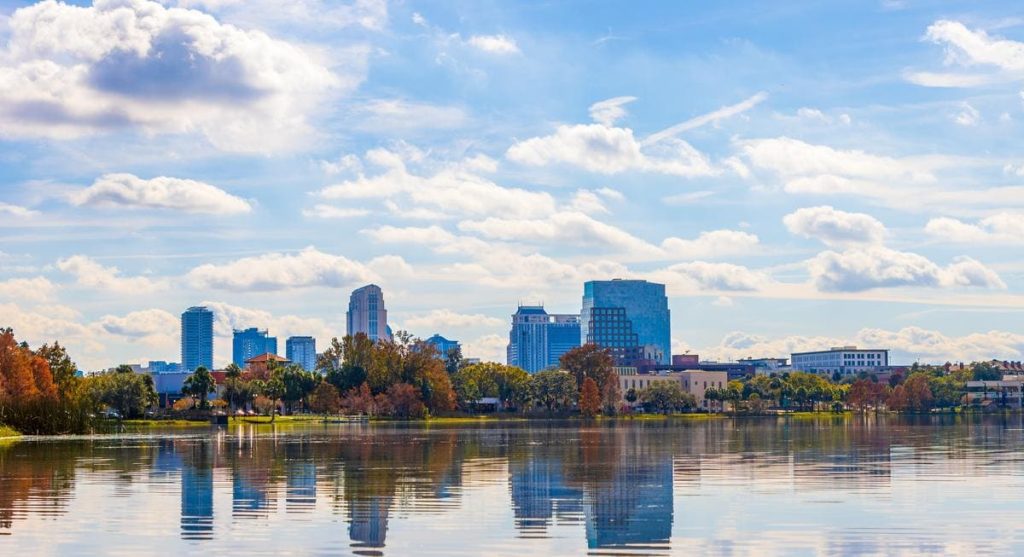 Location: Google Maps
Location #5: Rock Springs Run
Seeking a bit of adventure? Look no further than the Rock Springs Run, where paddleboarding gets a thrilling twist with its gentle rapids. This spot is perfect for more experienced paddlers who crave a bit of excitement. The sensation of gliding through the water as the currents guide you is an absolute delight. Nature lovers will also appreciate the scenic beauty along the route, making it a double treat for adventurous souls.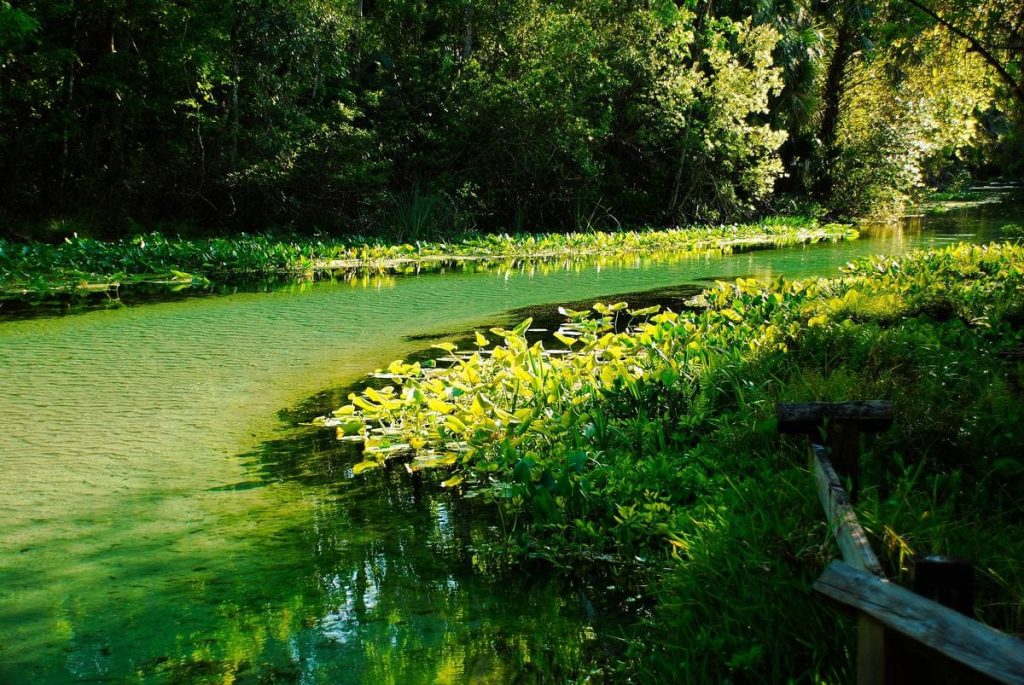 Location: Google Maps
Location #6: Lake Killarney
For those yearning for a peaceful and quiet paddleboarding session, Lake Killarney is a must-visit. Tucked away from the hustle and bustle, this lake offers a serene atmosphere, ideal for unwinding on the water. To avoid any distractions, plan your paddleboarding early in the morning, and enjoy the tranquility with only the sounds of nature surrounding you. After paddleboarding, explore the quaint boutique shops and eateries nearby.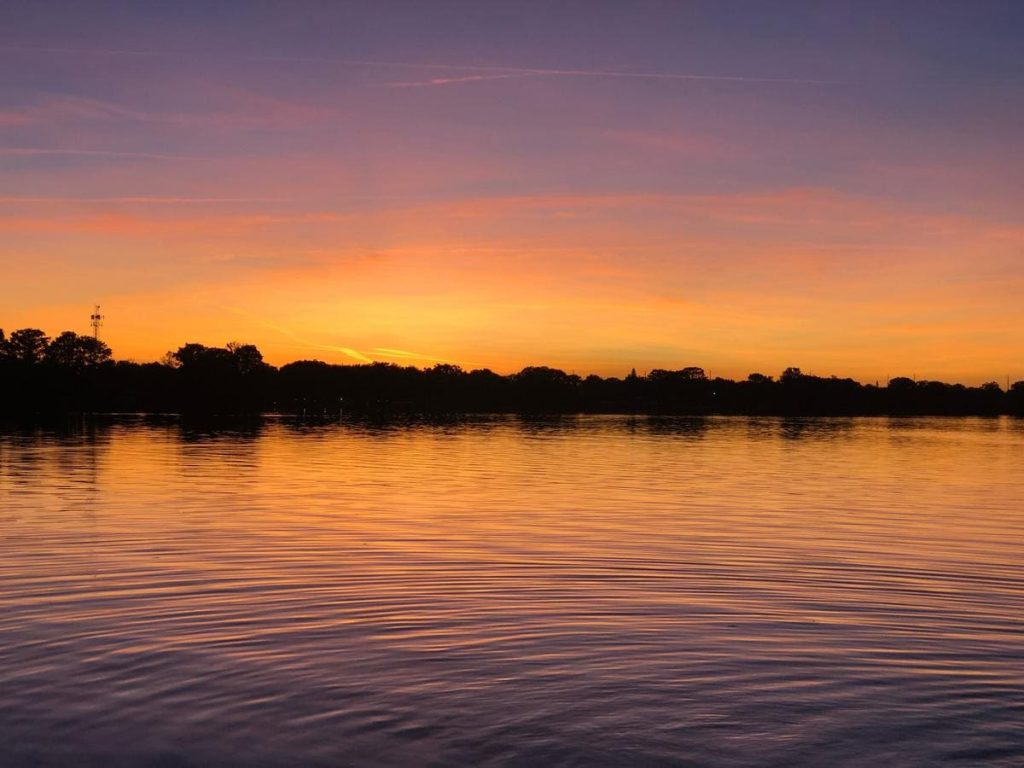 Location: Google Maps
Location #7: Lake Down
If relaxation is what you're after, then Lake Down is your perfect destination. Paddleboarding on this calm lake is a therapeutic experience. The gentle lapping of the water against your paddleboard and the peaceful ambiance will wash away any stress. Besides paddleboarding, Lake Down offers various water activities, such as jet skiing and boating, giving you more options for fun in the sun.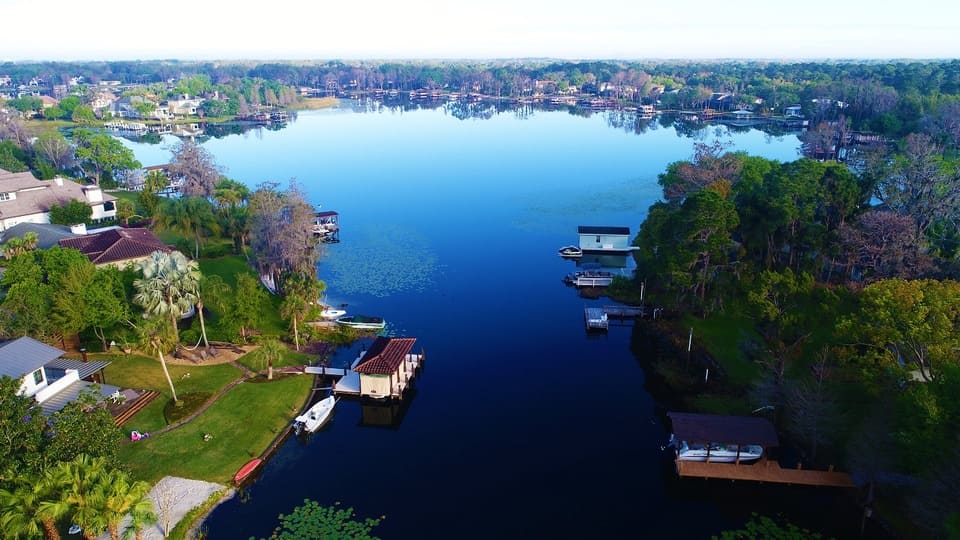 Location: Google Maps
Location #8: Lake Tibet-Butler
For a touch of luxury, head to Lake Tibet-Butler, surrounded by an upscale neighborhood boasting stunning lakefront properties. Paddleboarding here offers a unique experience of observing magnificent homes while gliding on the water. To avoid the weekend crowd, opt for paddling on weekdays when it's less busy, and you can fully appreciate the beauty of the surroundings.
Location: Google Maps
Location #9: Lake Conway
Known for its fantastic fishing opportunities, Lake Conway is a gem for paddleboarders who enjoy a bit of angling. Paddleboarding allows you to reach spots where motorboats can't, giving you access to excellent fishing locations. If fishing isn't your thing, don't worry; Lake Conway's beauty alone is reason enough to visit. Paddleboard during early morning or late afternoon for better chances of catching fish and breathtaking views.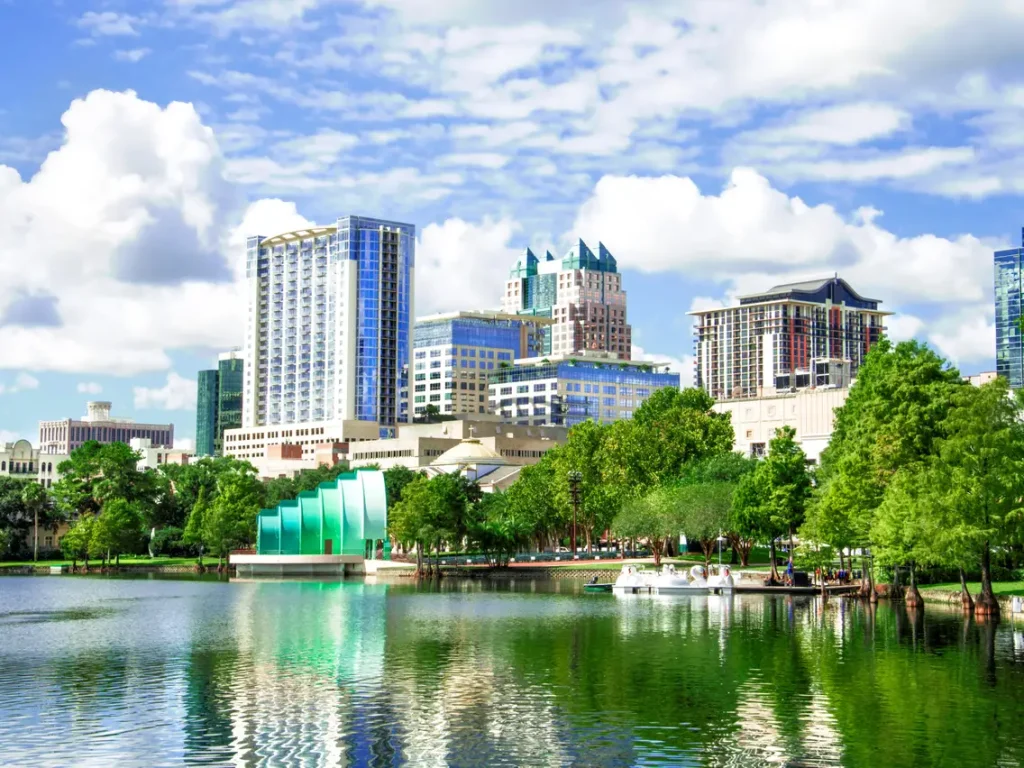 Location: Google Maps
Location #10: Bill Frederick Park at Turkey Lake
For a family-friendly paddleboarding experience, head to Bill Frederick Park at Turkey Lake. Besides renting paddleboards, the park offers a range of recreational activities to keep everyone entertained. Consider combining paddleboarding with a family picnic or a leisurely nature walk to make the most of your day. The park's laid-back atmosphere makes it a hit with families and nature lovers alike.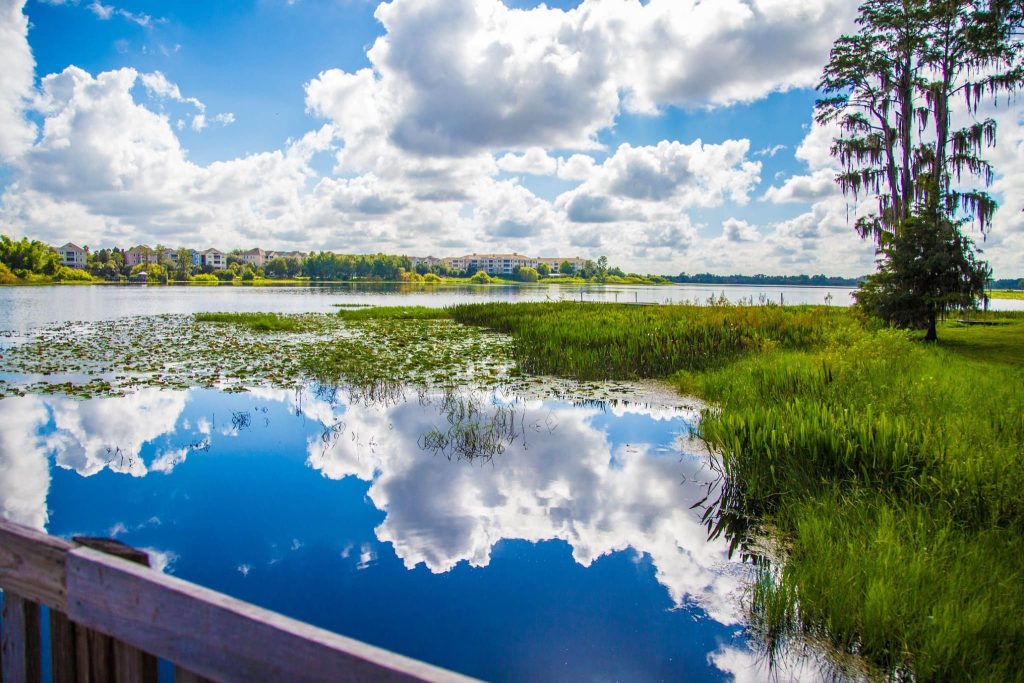 Location: Google Maps
Location #11: Lake Hart
If you're seeking a more secluded spot away from the crowds, Lake Hart is your go-to location. This hidden gem offers a clean and clear lake, perfect for a relaxing paddleboarding session. As you glide across the water, keep an eye out for local wildlife, including various bird species. The sense of solitude and connection with nature here is truly unmatched.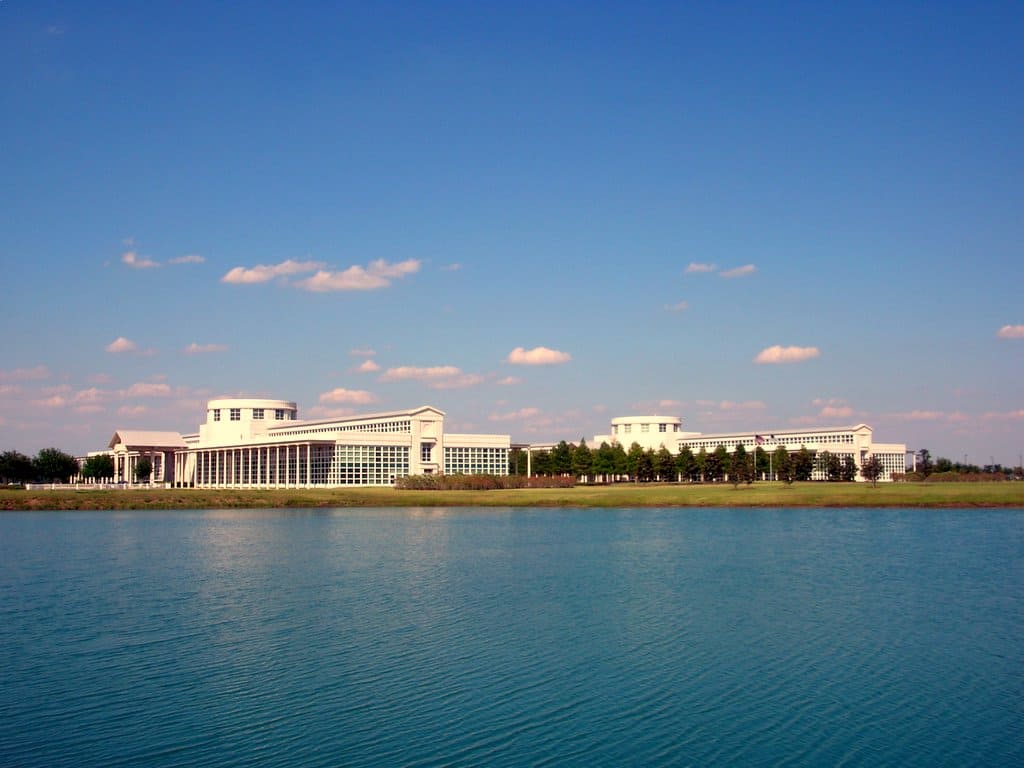 Location: Google Maps
Location #12: Lake Apopka
Lake Apopka, one of Florida's largest lakes, offers an excellent paddleboarding experience for nature enthusiasts. While paddling along the lake's shoreline, you'll have the opportunity to spot a wide variety of bird species, including bald eagles, herons, and ospreys. The lake's expansive waters provide a sense of freedom and tranquility, making it an ideal destination for a peaceful paddleboarding session. Just remember to check weather conditions beforehand and be prepared for the open waters.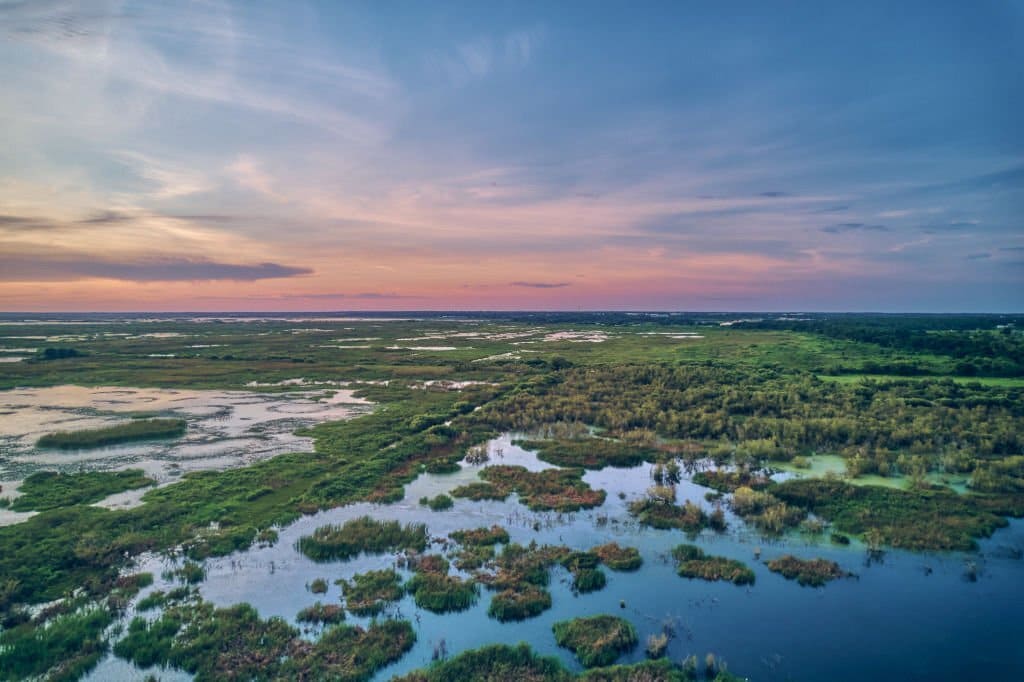 Location: Google Maps
The next question that I get all the time is…
"Should I buy a paddleboard or should I rent one?"
My advice for this question is always the same. You're never going to have the same experience on a rented board that you will on one you already own. So if you love paddleboarding and want to make it more of a lifestyle then go ahead and buy one.
With changes in production technology and the number of brands that are out there you can easily get a great board on a budget.
But if you don't feel like you want to regularly paddleboard or you're not quite sure…
Then you should definitely go ahead and rent a board to try it out, there's no harm in making an educated decision, right?
Here are the best rental companies and tours in the area.
Orlando Rental Options
After trying out many of the companies in the area, these are my favorite ones:
Price: $45 per day
Address: 1014 Miami Springs Dr, Longwood, FL 32779, United States
Directions: Google Maps
Contact Number: +1 407-960-7815
Orlando Tour Options
This iss a really awesome company that offers rentals and tours. You have option of day tours and night tours. I would recommend a night tour because it's really an amazing experience for SUP at night with LED lights.
Price: Dependent on the tour that you choose.
Contact Number: 407-565-7922
Address: 1600 North Orange Avenue Orlando, Florida
Safety Tips for Paddleboarding Orlando
While Orlando offers incredible paddleboarding opportunities, safety should always be a top priority.
Before setting out on the water, there are several important safety tips to keep in mind:
Always Check Weather Conditions:
This might seem simple, but always check the weather forecast before heading out. Sudden changes in weather can impact water conditions, and it's best to avoid paddling during storms or strong winds.
You can see a detailed and up-to-date weather guide below:
ORLANDO WEATHER
Wear Appropriate Gear:
Wearing a life jacket or personal floatation device is crucial for your safety. Additionally, make sure that you wear a coiled leash to ensure your board stays close if you fall (especially in the ocean).
Be Aware of Surroundings:
Familiarize yourself with the area and potential hazards. Keep an eye out for boat traffic and respect any posted guidelines or restrictions. There are boats in some of the Orlando areas so you really want to keep an eye out for them and make sure that you're visible.
Conclusion
Orlando's paddleboarding scene offers a diverse array of experiences, from serene urban lakes to thrilling natural springs and rivers. Each location has its own charm and unique offerings, catering to different preferences and skill levels. Whether you're a local or a visitor, Orlando's paddleboarding spots promise unforgettable moments and a chance to connect with nature in the heart of this bustling city. So, grab your board, paddle, and sense of adventure, and explore these 12 best places to paddleboard in Orlando.
FAQs
Is paddleboarding suitable for beginners in Orlando?
Yes, there are several beginner-friendly locations in Orlando, such as Lake Eola and Lake Killarney, where you can enjoy a safe and pleasant paddleboarding experience.
Can I rent paddleboarding equipment at these locations?
Yes, most of the mentioned locations offer paddleboard rentals, making it convenient for both locals and tourists to enjoy the activity. Look for the information above because I included some rental location recommendations.
What is the best time to go paddleboarding in Orlando?
Early mornings and weekdays are generally less crowded and offer more tranquil experiences on the water. I prefer these times because you can avoid most of the people. And quieter is always better in my opinion.
| | |
| --- | --- |
| Weather Patterns: | Orlando experiences a subtropical climate, with relatively warm temperatures year-round. The winter months offer milder weather and are ideal for paddling so try and prioritize visiting in the cooler seasons. |
| Off-Peak Seasons: | Avoiding peak tourist seasons allows for a more peaceful and enjoyable paddling experience. Consider visiting during spring or fall when the crowds are thinner. This can make your paddleboarding Orlando experience much better because you won't be trying to navigate through crowds. |
Do I need prior experience to paddleboard in Rock Springs Run?
While prior experience is not mandatory, it's recommended to have some basic paddleboarding skills before attempting the River Run Spring due to its gentle rapids and meandering water channels.
Are there any safety tips for paddleboarding in wildlife-rich areas?
Yes, it's essential to maintain a safe distance from wildlife, avoid feeding them, and paddle with caution in these areas to ensure both your safety and the wildlife's well-being.