*We may earn a commission for purchases made using our links. Please see our disclosure to learn more.
There's something truly magical about paddleboarding Vancouver WA. It's a beautiful place that is filled with countless beautiful lakes and rivers that you can explore.
Whether you're a seasoned paddleboarder or just getting started, this article will guide you through the best locations to paddleboard in this beautiful region.
So keep reading because we're going to be jumping into the best spots that you can explore in Vancouver.
Best Spots For Paddleboarding Vancouver WA:
Here are some of my favorite spots in Vancouver when it comes to paddleboarding.
You can either check them out on the map below or continue reading for a more detailed guide on the different locations that you can explore when paddleboarding Vancouver WA.
Location #1: Lake Merwin
Lake Merwin, nestled in the foothills of the Cascade Mountains, is a tranquil oasis perfect for beginners. The calm waters and stunning scenery make it an ideal place to practice your paddleboarding skills. The lake offers various entry points, and you can explore its many coves and inlets. Don't forget to bring a picnic and enjoy a relaxing day by the water.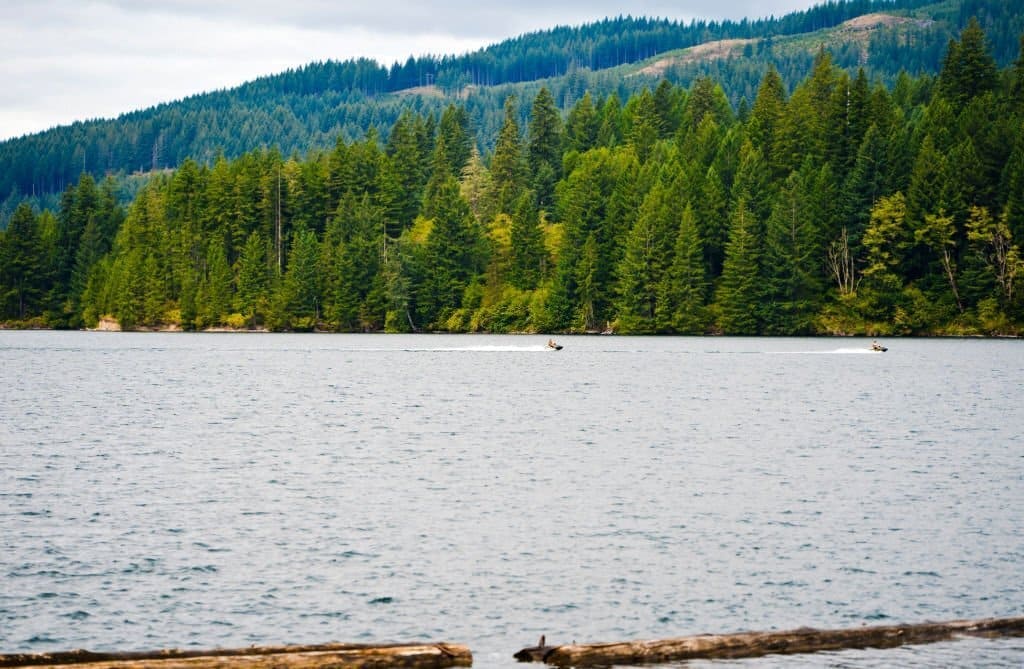 Location: Google Maps
Location #2: Vancouver Lake
Vancouver Lake is a popular choice for families and those looking for a relaxed paddleboarding experience. With its shallow waters and gentle waves, it's an excellent spot for kids to learn paddleboarding. You can also enjoy a leisurely paddle along the lake's perimeter, taking in views of Mount St. Helens and Mount Hood.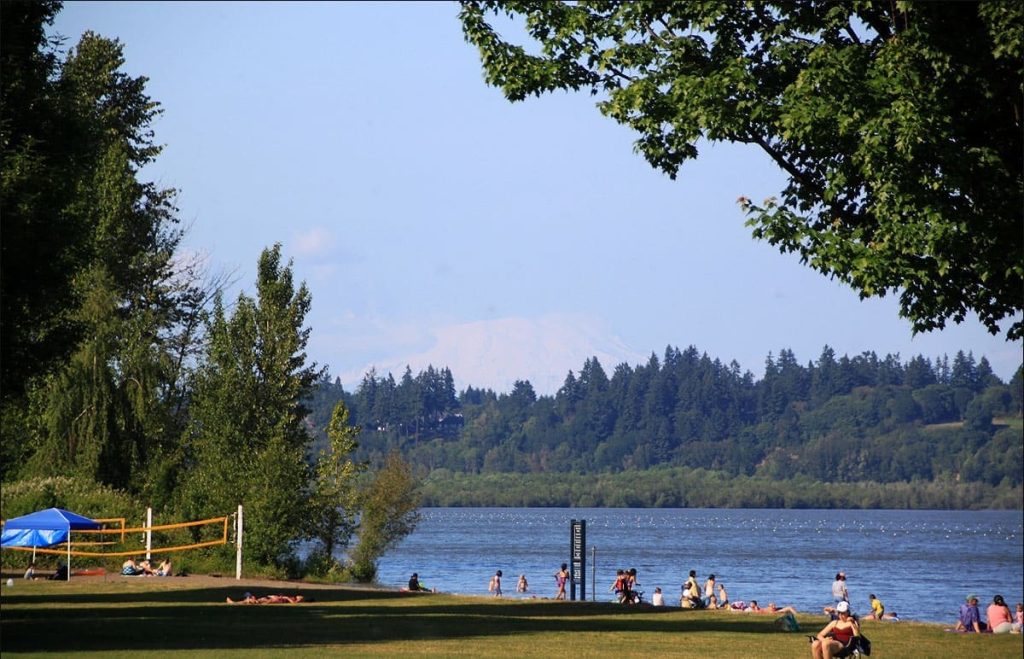 Location: Google Maps
Location #3: Lacamas Lake
Lacamas Lake, located in Camas, just east of Vancouver, is a haven for nature lovers. Paddleboarding here allows you to immerse yourself in lush greenery and spot local wildlife. The lake has calm waters and several peaceful inlets, making it an excellent place for birdwatching while gliding across the water.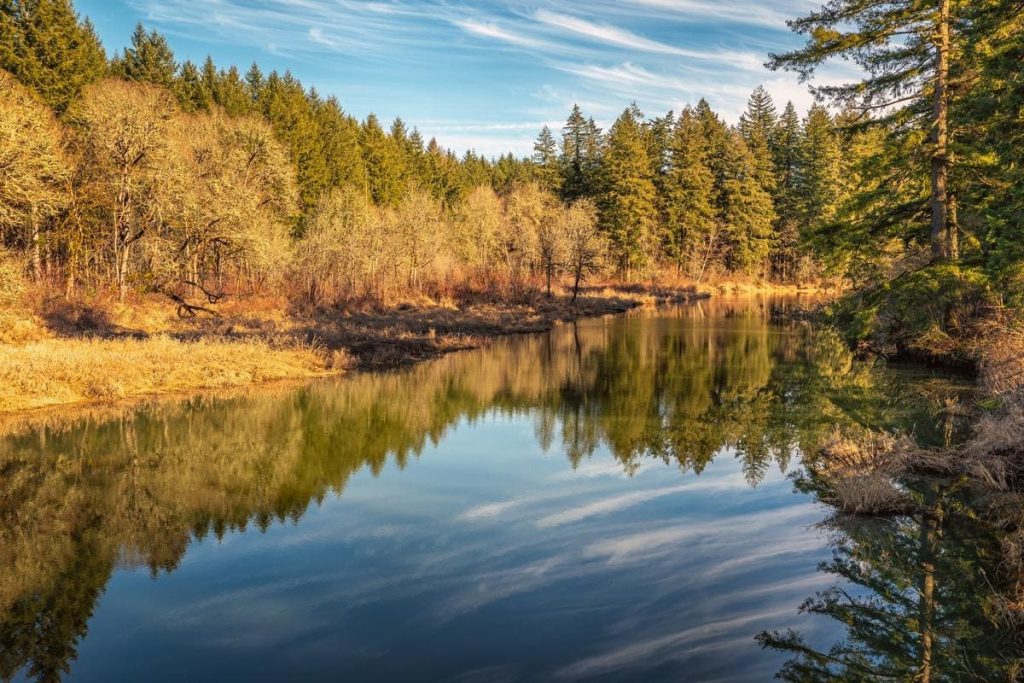 Location: Google Maps
Location #4: Columbia River
If you're seeking a more adventurous paddleboarding experience, head to the Columbia River. With its larger size and varying conditions, the Columbia River provides a thrilling challenge for experienced paddlers. Be prepared for stronger currents and winds, especially in the afternoons. It's essential to check the weather and wind conditions before embarking on this adventure.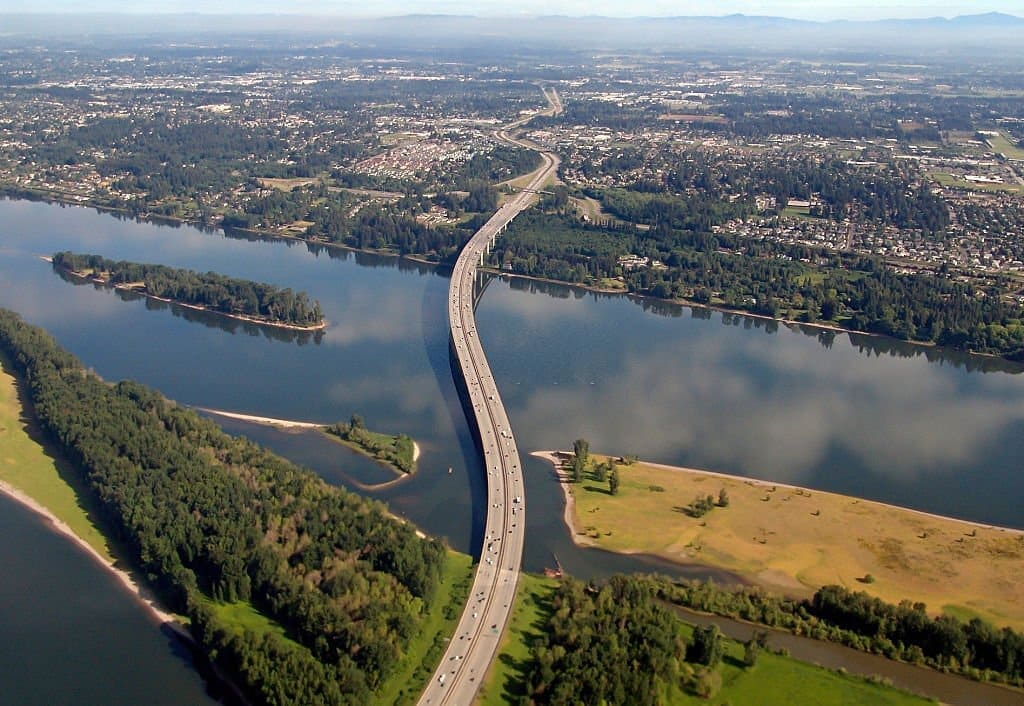 Location: Google Maps
Location #5: Ridgefield National Wildlife Refuge
For a unique paddleboarding experience, visit the Ridgefield National Wildlife Refuge. This tranquil sanctuary offers a chance to paddle through a maze of waterways surrounded by wetlands and abundant wildlife. It's a serene escape from the bustling city, and you'll have the opportunity to see herons, eagles, and other native species up close.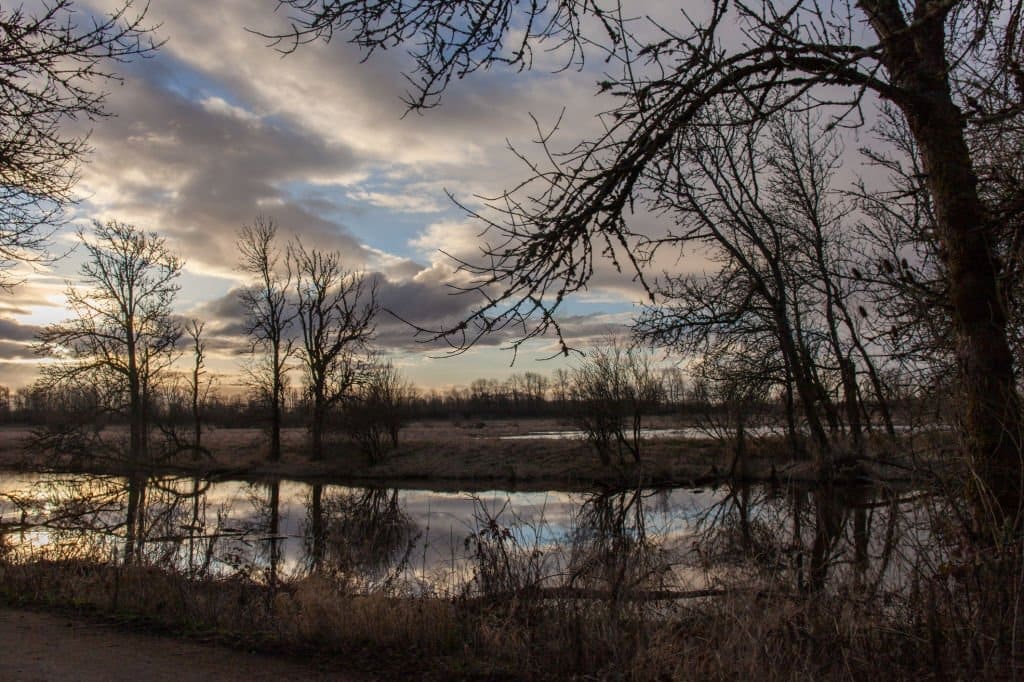 Location: Google Maps
Location #6: Battle Ground Lake State Park
Located northeast of Vancouver, Battle Ground Lake State Park is a hidden gem for paddleboarders. The clear, spring-fed lake is surrounded by lush forests, creating a picturesque setting for your paddleboarding adventure. The park also has picnic areas and hiking trails, making it a great spot for a day trip.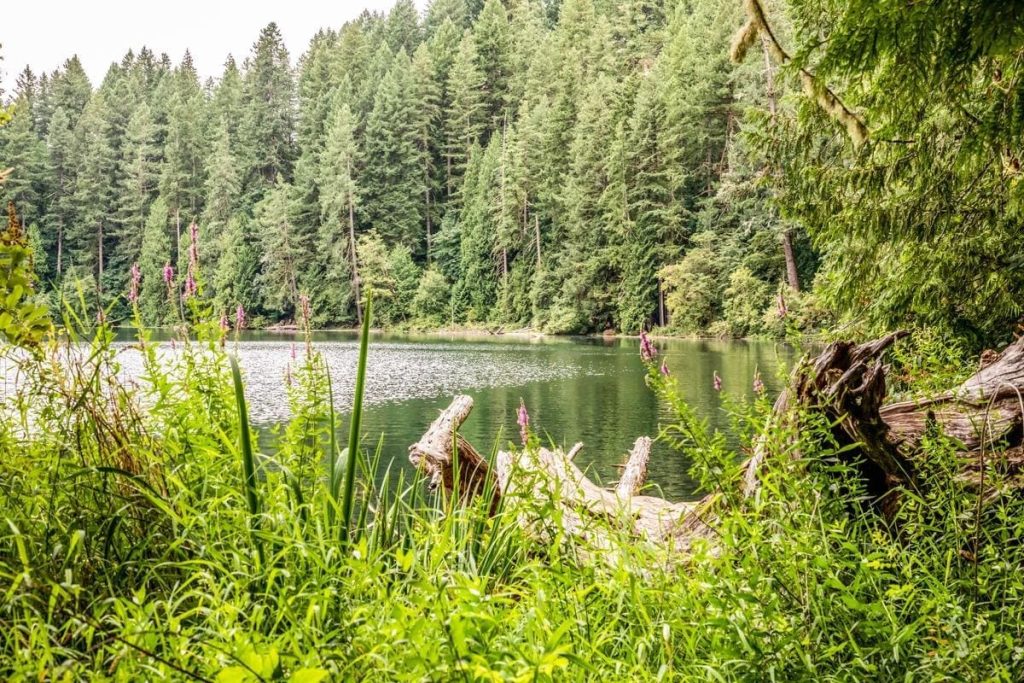 Location: Google Maps
Location #7: Frenchman's Bar Regional Park
If you're looking for a convenient spot to paddleboard within the city limits, Frenchman's Bar Regional Park is the place to go. Situated along the Columbia River, this park offers a sandy beach and calm waters for paddleboarding. It's an excellent location for both beginners and experienced paddlers.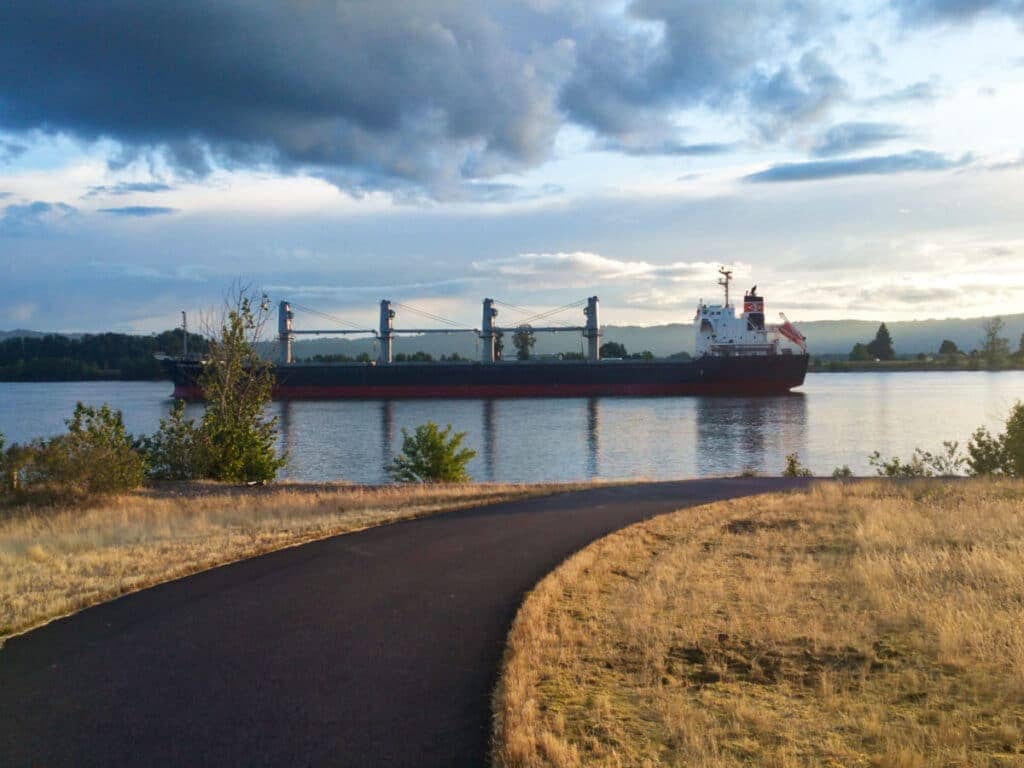 Location: Google Maps
Location #8: Biddle Lake
Biddle Lake, located in the scenic Larch Mountain area, offers a secluded and peaceful paddleboarding experience. Surrounded by lush forests and with minimal boat traffic, this pristine lake is perfect for those seeking solitude and a connection with nature.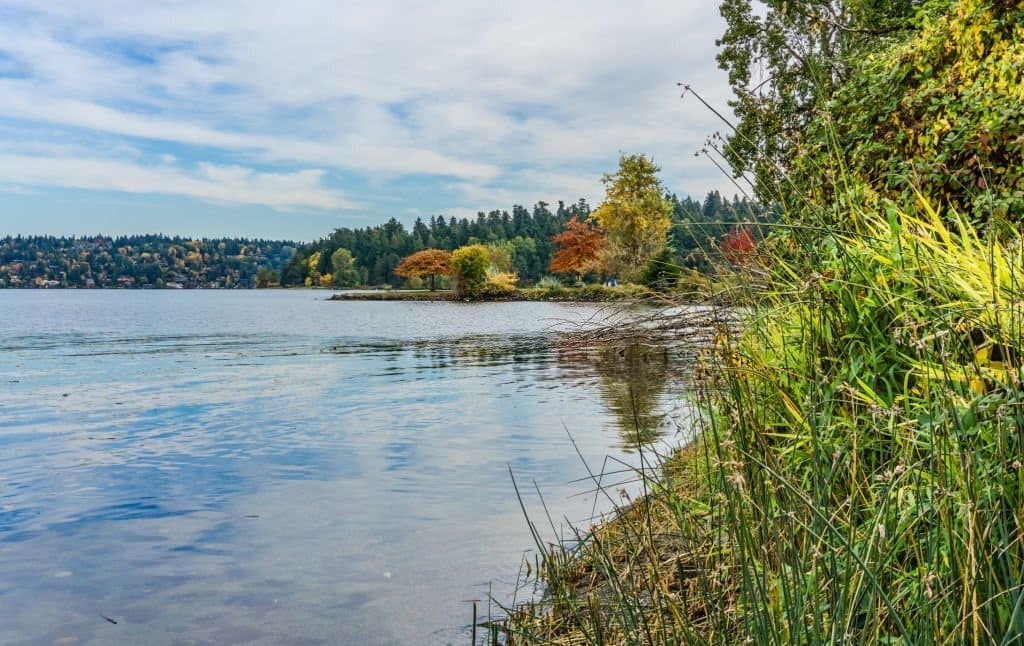 Location: Google Maps
Location #9: Paradise Point State Park
Paradise Point State Park, situated along the Lewis River, provides stunning scenery for paddleboarders. With its calm waters and lush riverbanks, it's an ideal spot for a leisurely paddle while enjoying the serenity of the Pacific Northwest.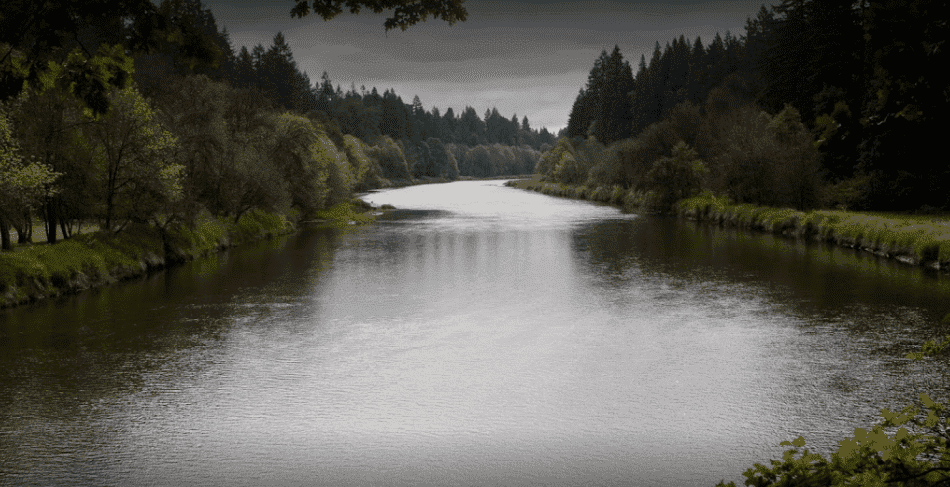 Location: Google Maps
Location #10: Klineline Pond
Klineline Pond, within Salmon Creek Regional Park, offers a unique paddleboarding experience with a focus on wildlife. Paddle through this serene pond and keep an eye out for various bird species, turtles, and other aquatic animals that call this area home.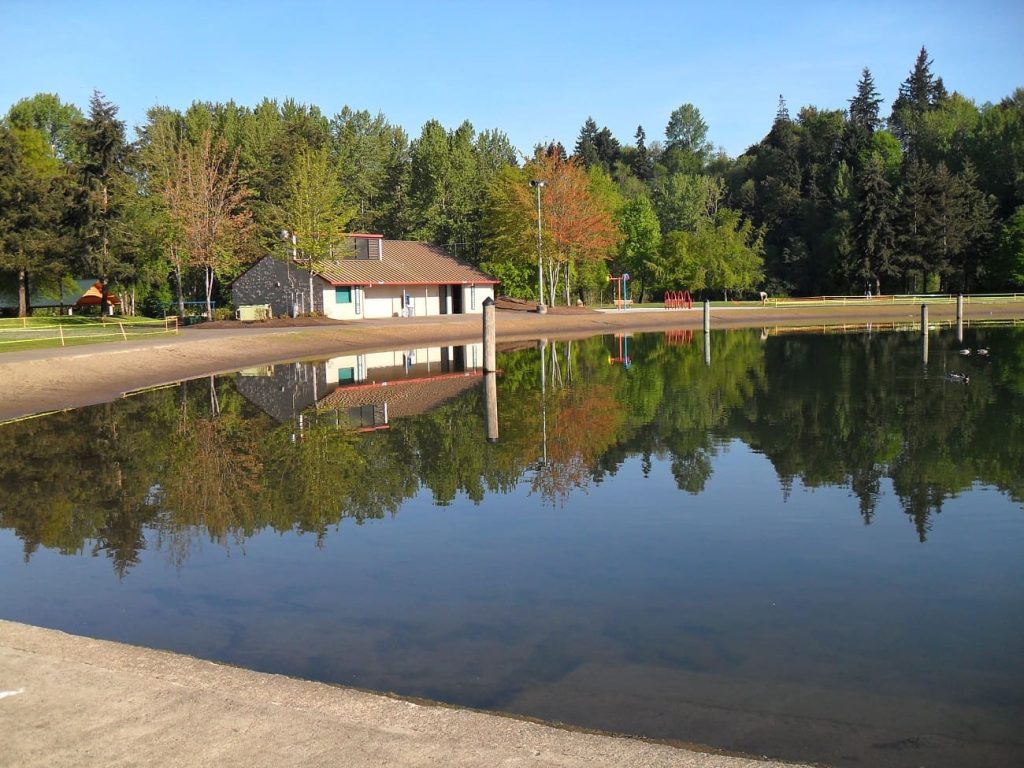 Location: Google Maps
So those are some of the best spots for you to explore on your paddleboard Vancouver WA adventure…
Awesome right?
Tips For Paddleboarding Vancouver WA Safely:
Let's get into where to rent boards and other crucial tips for making your experience great.
Rent A Board Or Bring Your Own?
If you already own a paddleboard, then that's awesome and you're all set! If not, don't worry. Vancouver has lots of nice rental shops that you can choose from.
Just choose an option that suits your budget and you're all set to get onto the water.
If you don't want to buy a SUP then here are some nice places that you can rent a board:
This is a nice place with friendly staff that is located at Heritage park. It's definitely a spot that you should look into.
Price: $45 per hour
Address: 341 NW Lake Rd, Camas, WA 98607, United States
Directions: Google Maps
Contact Number: +1 360-609-1212
Price: $35 for two hours
Address: 200 NE Tomahawk Island Dr, Portland, OR 97217, United States
Directions: Google Maps
Contact Number: +1 503-285-0464
These are the only two places that I've rented from but there are many other options if for whatever reason these aren't open.
Essential Gear
Beyond the board, there are a few must-have items to make sure that you're safe. Sunscreen, a waterproof phone case, and a life jacket are really important with paddleboarding.
Check The Weather
Before you go to Vancouver, it's definitely worth checking the weather. There can be really big shifts in the weather in Vancouver so you want to be prepared with the essentials before you go.
Here is a detailed weather widget that lets you plan ahead:
VANCOUVER WEATHER
Enjoying Your SUP Adventure Safely
Before you head out to any of these fantastic paddleboarding spots, it's crucial to keep safety in mind.
Always:
Conclusion
Vancouver, Washington, offers a diverse range of paddleboarding experiences, from serene lakes to adventurous river routes. Whether you're a novice or an experienced paddleboarder, there's a perfect spot waiting for you.
So, grab your paddleboard, explore these picturesque locations, and enjoy the beauty of the Pacific Northwest from a unique perspective. 🌊🏄‍♂️
Paddleboarding Vancouver WA: FAQs
Do I need prior experience to paddleboard in Vancouver, Washington?
Not at all! Many locations, like Lake Merwin and Vancouver Lake, are suitable for beginners and offer lessons for those new to paddleboarding.
Can I rent paddleboarding equipment in Vancouver?
Yes, several rental shops in the Vancouver area offer paddleboards and equipment for a day of fun on the water. Look at some of the paddleboard rental options that I gave you above.
Are there any age restrictions for paddleboarding in these locations?
Most places have no strict age restrictions, but it's essential to ensure children have the necessary supervision and safety gear.
What's the best time of year to paddleboard in Vancouver, Washington?
The summer months, from June to August, are the most popular for paddleboarding due to warm weather and calm waters. However, some paddle year-round with appropriate gear.
Can I bring my dog along for a paddleboarding adventure?
Some locations, like Lacamas Lake, allow dogs on paddleboards. However, it's best to check with each specific location for their pet policies and regulations.
Are there restroom facilities available at these paddleboarding spots?
Many of the popular paddleboarding locations, such as Vancouver Lake and Frenchman's Bar Regional Park, have restroom facilities for visitors' convenience.