*We may earn a commission for purchases made using our links. Please see our disclosure to learn more.
If you're anything like me, then stand up paddle boarding Shellharbour sounds like a major treat! The goods news is that Shellharbour actually happens to be a haven for stand-up paddleboarding (SUP) aficionados.
Join me as I take you through the most amazing spots in Shellharbour, each with its own unique charm and appeal.
Why Bother Stand Up Paddle Boarding Shellharbour?
Shellharbour isn't just another coastal town; it's a hidden gem for water enthusiasts. The unique blend of calm bays, picturesque landscapes, and a vibrant marine life make it an ideal destination for paddleboarding. Whether you're a beginner or an experienced paddler, Shellharbour has something for everyone.
The 8 Best Spots To Paddle Board In Shellharbour
Location #1: Lake Illawarra
Our journey begins with the enchanting Lake Illawarra. This expansive lake offers paddleboarders a peaceful retreat, away from the hustle and bustle. Picture gliding through calm waters, surrounded by the beauty of nature. Lake Illawarra provides not only a serene paddling experience but also opportunities to encounter diverse wildlife, making it a must-visit spot.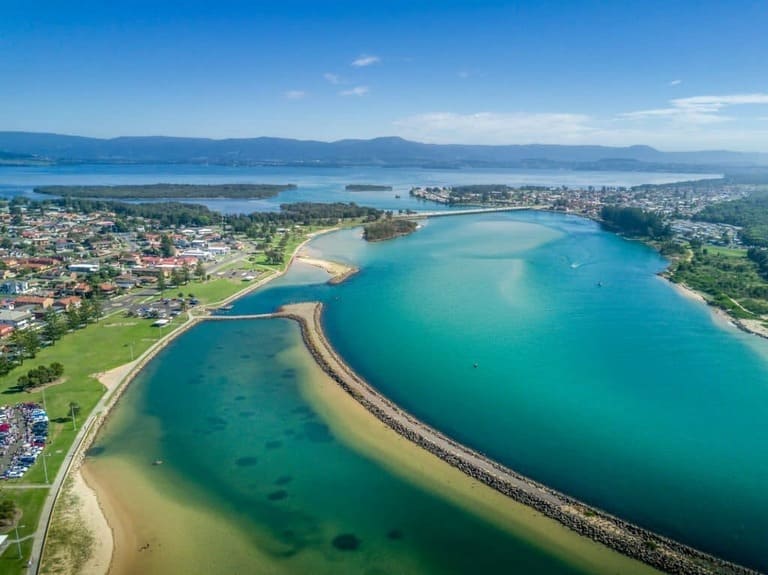 Location: Google Maps
Location #2: Bass Point Reserve
For those seeking a bit of adventure beneath the surface, Bass Point Reserve is a treasure trove. Known for its underwater nature trails, this spot offers a unique paddleboarding experience. Explore the vibrant marine life while navigating through the crystal-clear waters. It's a hidden gem waiting to be discovered.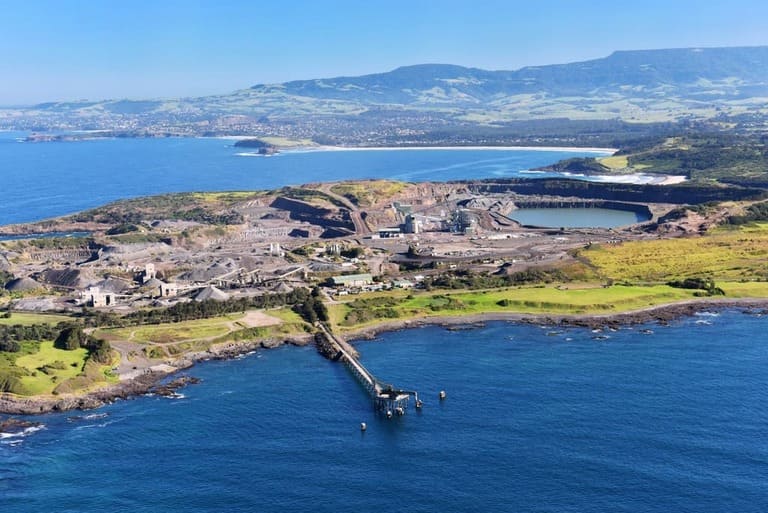 Location: Google Maps
Location #3: Warilla Beach
If you're new to paddleboarding, Warilla Beach is your go-to spot. The gentle waves and shallow waters make it an ideal location for beginners. Don't worry if you're a novice; SUP lessons are readily available. Plus, imagine the joy of paddle boarding as the sun sets over the horizon, casting a warm glow on the water.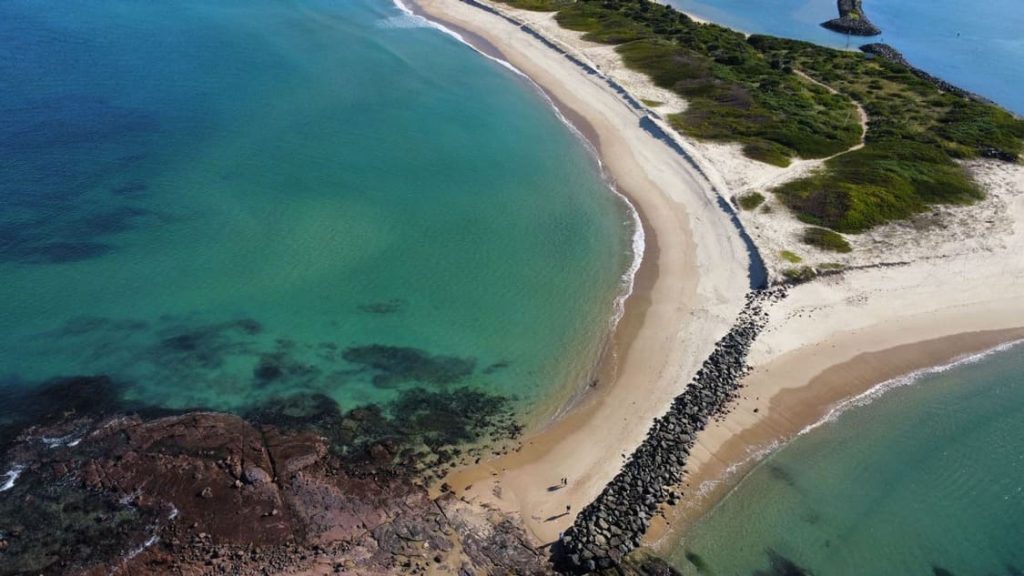 Location: Google Maps
Location #4: Windang Island
For those seeking a bit of excitement, Windang Island is the place to be. This offshore paddleboarding destination presents unique challenges for the experienced paddler. Tackle the waves, navigate the currents, and revel in the thrill of a true paddleboarding adventure. I'll share some expert tips to ensure you make the most of this thrilling spot.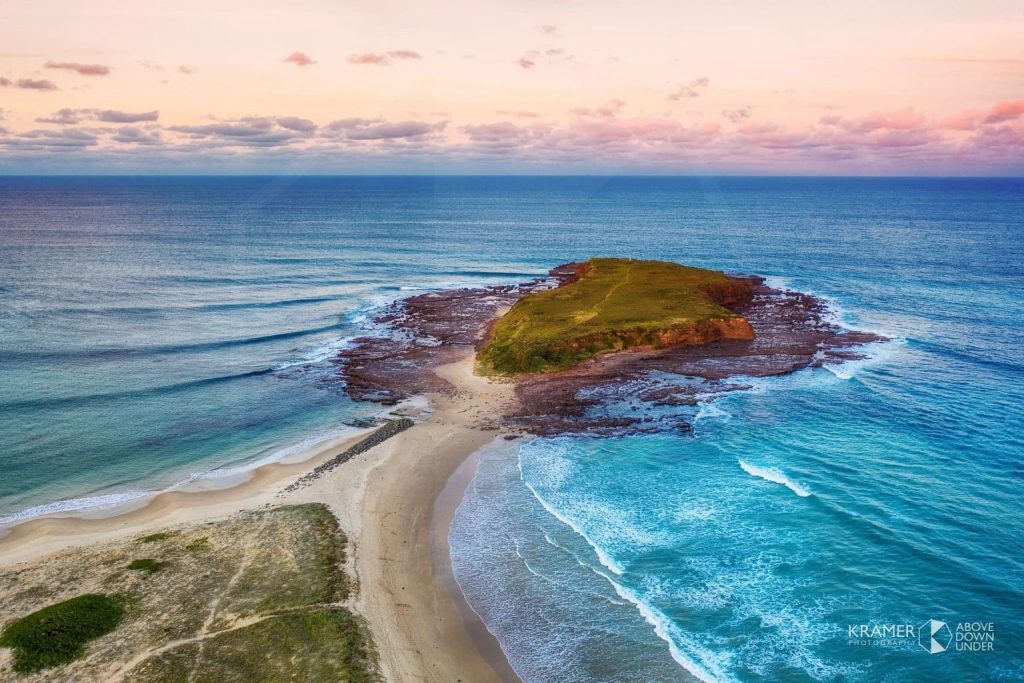 Photo Credit: Kramer Photography
Location: Google Maps
Location #5: Minnamurra River
Nature lovers, rejoice! Minnamurra River promises a paddleboarding experience through lush rainforests and rich biodiversity. Keep an eye out for exotic birds as you peacefully glide along the river. Learn about the tidal changes and plan your paddling adventure accordingly for an immersive experience in nature.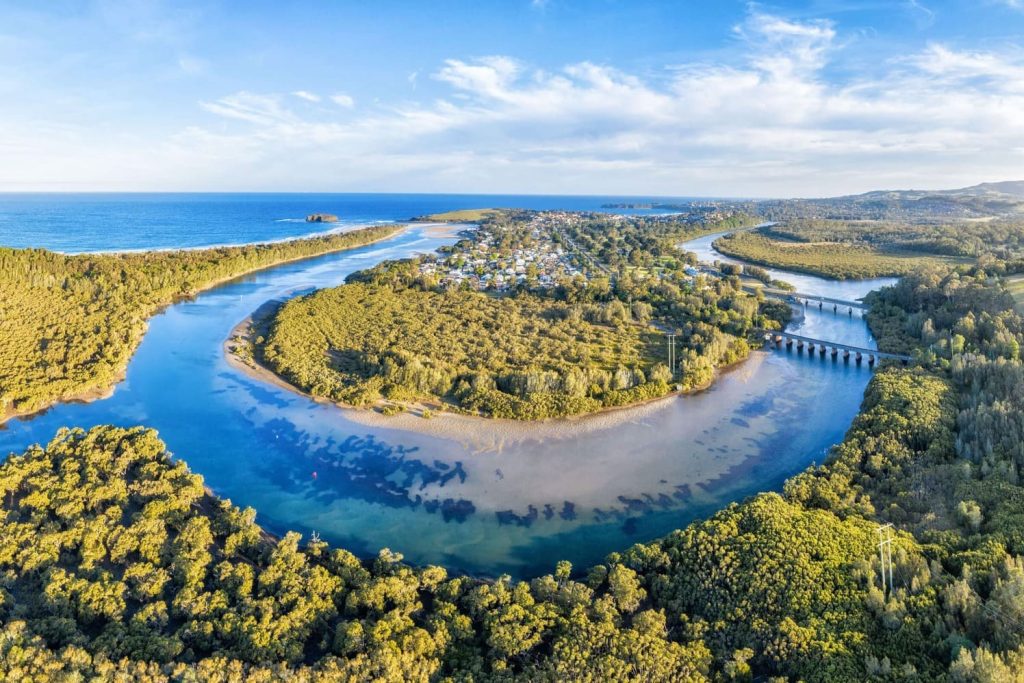 Location: Google Maps
Location #6: Kiama Harbour
Kiama Harbour is a coastal delight that every paddleboarder should explore. Glide through the waters near the iconic Kiama Blowhole, marvel at the coastal cliffs, and soak in the breathtaking views. Of course, safety is paramount, and I'll share some considerations to ensure your paddling experience near Kiama Harbour is both exhilarating and secure.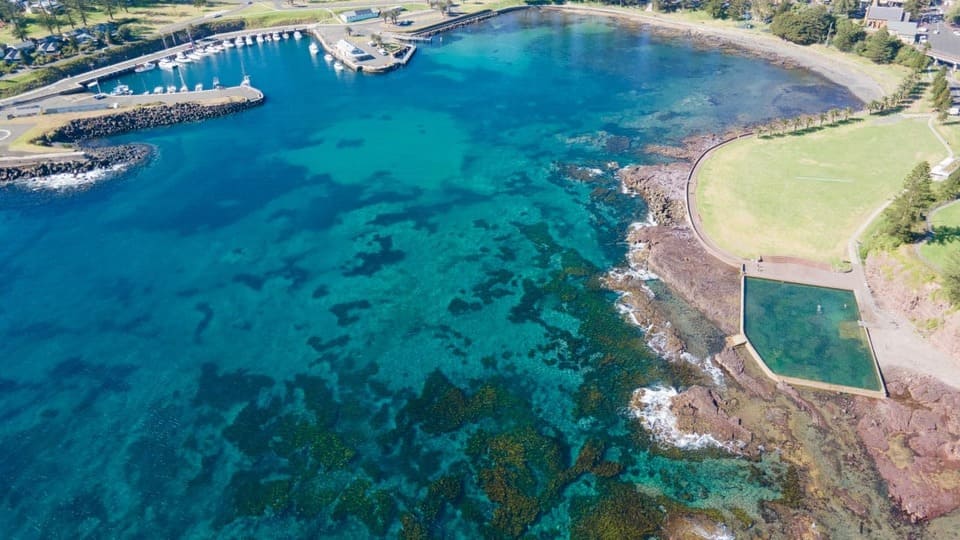 Location: Google Maps
Location #7: Shellharbour Village
For a change of pace, explore Shellharbour Village on your paddleboard. Discover quaint cafes, local attractions, and perhaps even catch a community event on the water. It's a unique way to experience the charm of this coastal town while enjoying the freedom of paddleboarding.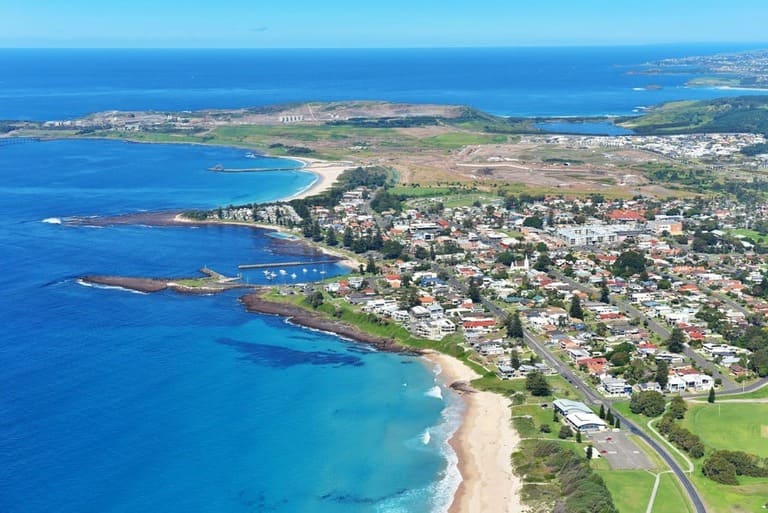 Photo Credit: Chilby Photography
Location: Google Maps
Location #8: Jones Beach
Our list wouldn't be complete without mentioning Jones Beach, a secluded beauty off the beaten path. Revel in the tranquility of lesser-known paddleboarding spots, surrounded by nature's beauty. Jones Beach offers privacy and peaceful paddling, making it a perfect escape for those seeking a more intimate experience on the water.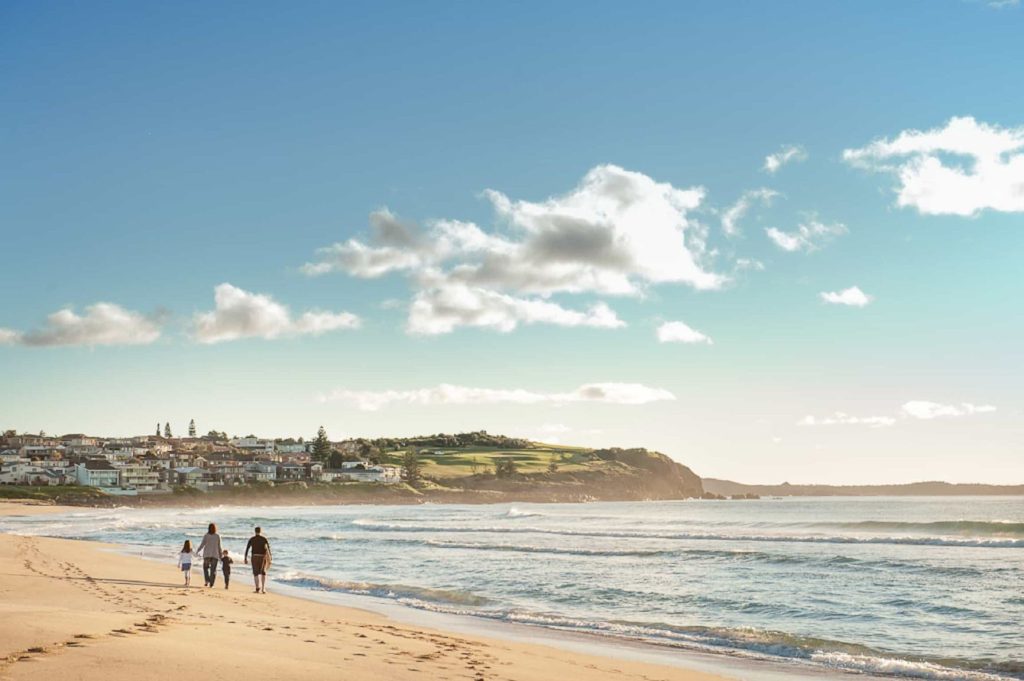 Location: Google Maps
To Rent or to Buy: The Classic Paddle Board Dilemma
The age-old question of whether to rent or buy a paddleboard is a question I often encounter. My response? Well, it really depends on your intentions and level of commitment.
If you're on the brink of embracing a new water-centric lifestyle—one that involves exploring, staying fit, and having a blast with friends—then investing in your own paddleboard is undoubtedly the way to go.
Having a personal board offers an unmatched sense of ownership and freedom that always surpasses the limitations of a rental.
On the flip side, if you're merely testing the waters (pun intended) and trying out paddleboarding, especially in a location like Shellharbour, renting might be the more sensible choice.
Renting provides flexibility, allowing you to experience the sport without committing to the long-term responsibility of owning a board. It's a practical approach for those dipping their toes into the paddleboarding world.
Best Places To Rent A SUP In Shellharbour
Here are some of the best places to rent in Shellharbour:
Stand Up Paddle Boarding Shellharbour
This is a really nice company that has many interesting offers. They have everything from SUP surf lessons, sunrise and sunset sessions and also group SUP classes.
Price: $45 per hour
Address: Reddall Parade, Lake Illawarra NSW 2528, Australia
Directions: Google Maps
Contact Number: +61 427 667 938
Safety Tips for Stand Up Paddle Boarding Shellharbour
Ensuring your safety should be the first step before embarking on any paddleboarding expedition.
Stay Informed About Weather Conditions
The unpredictability of weather makes it imperative to stay informed. Before setting out, take a moment to check the weather forecast for Shellharbour. The last thing you'd want is to find yourself under the scorching sun without adequate sun protection like sunscreen and a hat.
Here is a detailed weather report:
SHELLHARBOUR WEATHER
Prioritize Safety with the Right Gear
Your safety on the water is paramount, especially when engaging in activities like paddleboarding, particularly in the sea. Always ensure you're equipped with the necessary safety gear, including a life jacket and leash. These precautions are your assurance for a worry-free and enjoyable paddleboarding experience.
What to Wear for Safe Paddleboarding: A Definitive Guide
To guarantee your safety, it's essential to know what to wear when paddleboarding.
Capture Memories: Photography and Paddleboarding
Enhance your paddleboarding experience by capturing stunning memories with your camera. The unique perspective offered by your paddleboard creates unparalleled photo opportunities. I strongly recommend investing in a GoPro if possible; its capabilities are unmatched when it comes to documenting your paddleboarding adventures. The combination of photography and paddleboarding ensures you'll have lasting memories to cherish.
My Recommendation: GoPro HERO 11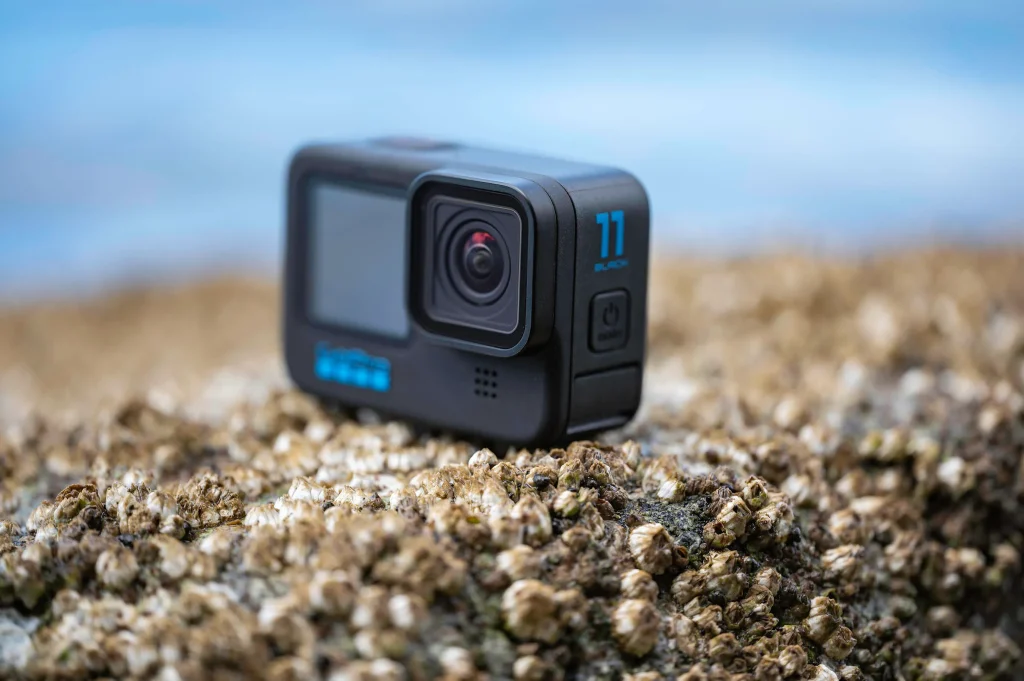 Where To Buy: Amazon
Key Features:
– 27MP Camera
– Waterproof
– 1.9 Inch Screen Size
– Emmy Award Winning Hypersmooth 5.0 Stabilization
– Great Battery life.
Health Benefits of Paddleboarding
Paddleboarding extends beyond the realm of enjoyment; it offers an exceptional workout as well. The activity engages your core muscles, requiring balance and utilizing your entire body to propel forward with each stroke.
Beyond the physical exertion, the soothing ambiance of the water and the invigorating ocean air work together to alleviate stress levels. In essence, paddleboarding is a dual win for both your physical fitness and mental well-being.
Conclusion
As we wrap up our journey through the amazing paddleboarding spots in Shellharbour, I invite you to embark on your own adventure. Shellharbour is more than a destination; it's an experience waiting to be explored. Whether you seek the thrill of Windang Island or the tranquility of Minnamurra River, each spot has its own magic.
It gives you incredible destinations to explore, you can hop in a car for 1.5 hours and then you can explore Sydney…
And the people in Australia are awesome 🙂
So, grab your paddleboard, embrace the beauty of Shellharbour, and let the waves carry you to unforgettable moments.
Stand Up Paddle Boarding Shellharbour FAQs
Is paddleboarding suitable for beginners in Shellharbour?
Absolutely! With spots like Warilla Beach offering gentle waves and lessons, beginners can enjoy paddleboarding in Shellharbour.
Are there rental services for paddleboards in Shellharbour?
Yes, there are several rental services in Shellharbour, making it convenient for visitors to access paddleboards without bringing their own. Refer above for some recommendations.
What safety precautions should I take when paddleboarding in Shellharbour?
Prioritize safety gear, check weather conditions, and be aware of tides. Always inform someone about your paddling plans.
Can I paddleboard near wildlife in Shellharbour?
Yes, but it's essential to maintain a respectful distance to avoid disturbing wildlife. Follow SUP etiquette to ensure a positive experience for everyone.
Are there guided paddleboarding tours in Shellharbour?
Yes, some local companies offer guided paddleboarding tours, providing both safety and a wealth of information about the area. Refer above for some recommendations.