Are you curious about paddle boarding but not quite ready to invest in your own equipment? You're certainly not alone! This article aims to be your ultimate guide on everything related to paddle board rentals – demystifying the process, suggesting popular rental locations and providing valuable tips on choosing the right service.
Ready for some adventure? Dive in!
What is a Paddle Board Rental?
Stand up paddle board rental involves the process of renting a stand up paddle board or kayak for a specified period, allowing individuals to enjoy water activities without the need for ownership.

It gives the flexibility of enjoying water sports without having to own, store or transport bulky equipment.
This service is popular around beaches, lakes and other areas with calm waters. Customers usually enjoy an array of choices such as inflatable SUPs, single kayaks, or tandem kayaks based on their skill level and preference.
Paddle board rental services also typically offer necessary gear like life jackets and paddles alongside safety instructions for beginners.
Here is an easy way of figuring out what board to take when renting:
Benefits of renting vs. buying
Renting a paddle board offers flexibility and cost-effectiveness. An individual new to paddle boarding may not want to invest in purchasing equipment right off the bat. Renting lets you test various types of boards, including stand-up paddle boards and inflatable SUPs, helping you discover your preferences without initial financial commitment.
Furthermore, rentals eliminate storage concerns, particularly beneficial for those living in smaller spaces or who infrequently use their board. Also, rented gear is typically well-maintained by professionals for optimal performance; no need to worry about upkeep and repairs!
Lastly, most rental places provide life jackets along with other safety equipment as part of their service – another saving grace!
The Most Popular Places To Rent A Paddle Board Near The U.S.
These are some of the most popular places to rent a paddle board all around America:
Santa Barbara Harbor in California: This vibrant harbor offers more than just breathtaking views of the Pacific Ocean. It boasts a variety of marine life that can be observed while paddle boarding.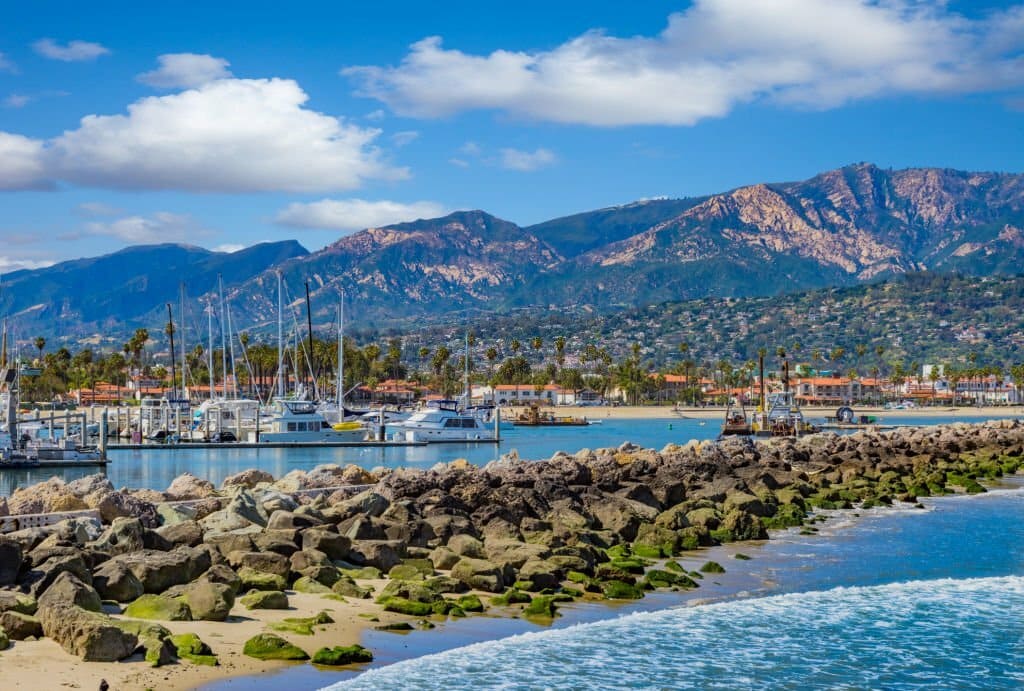 Horseshoe Bay Beach in Bermuda: Although not technically in the U.S., this beach should be on your list if you plan on traveling abroad for paddle boarding. The crystal-clear turquoise water makes it a must-visit destination.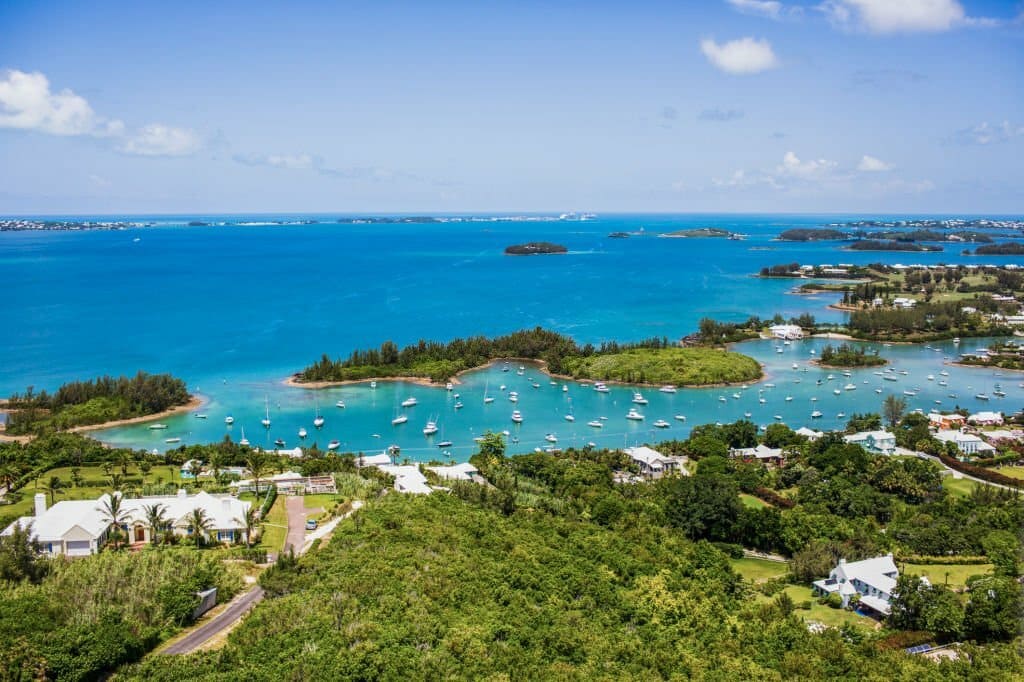 Virginia Key in Florida: Situated near downtown Miami, this rental location offers both SUP boards and kayaks, catering to all sorts of water sport lovers.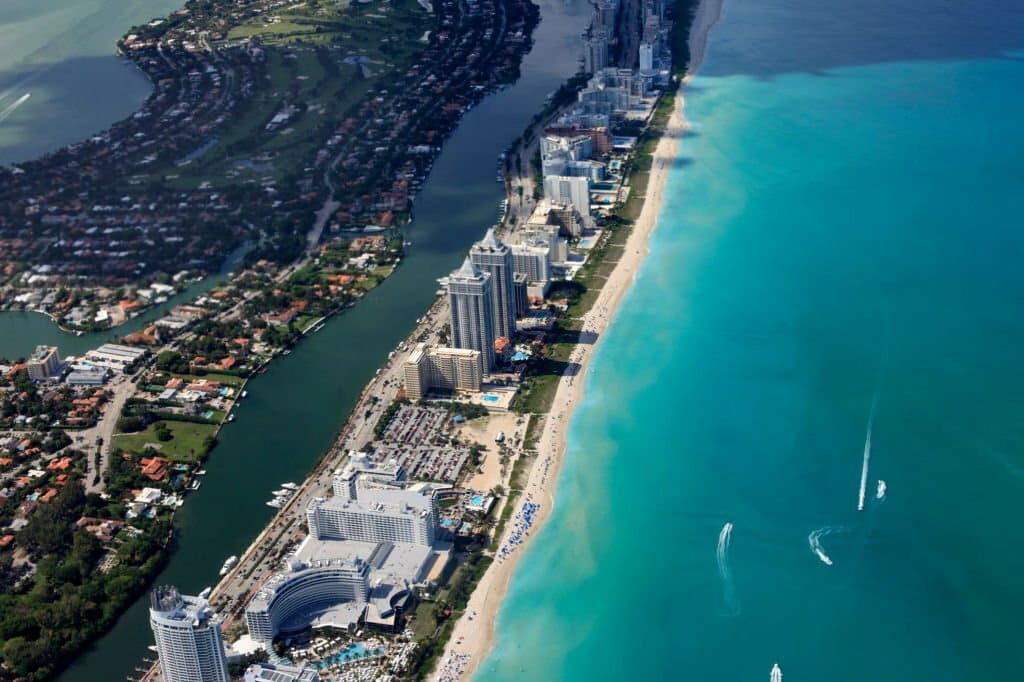 Austin in Texas: This rental spot located on Lady Bird Lake offers urban scenery mixed with nature's beauty, providing a unique paddle boarding experience.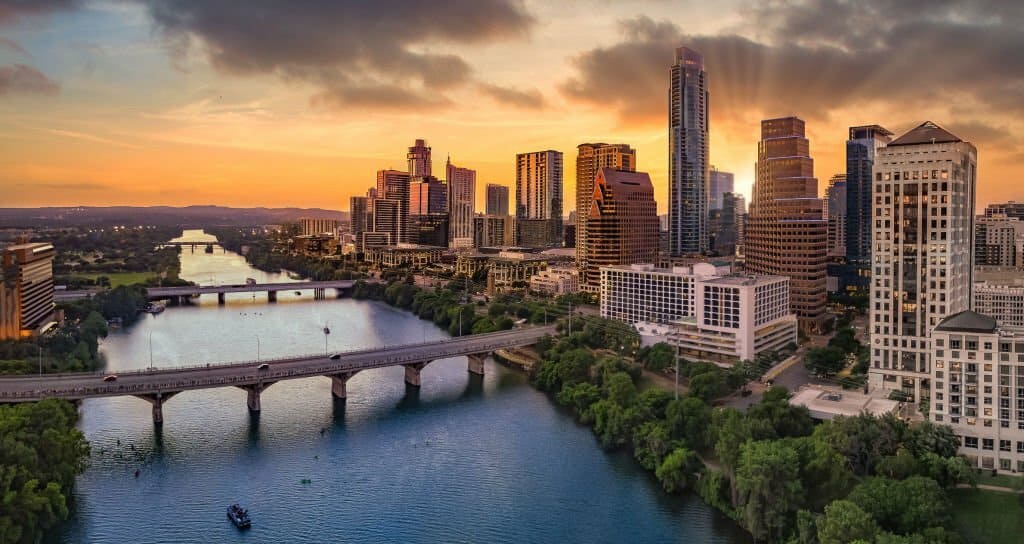 Marina Del Rey in California: Offering full-day rentals, this place allows you to explore the open sea at your own pace.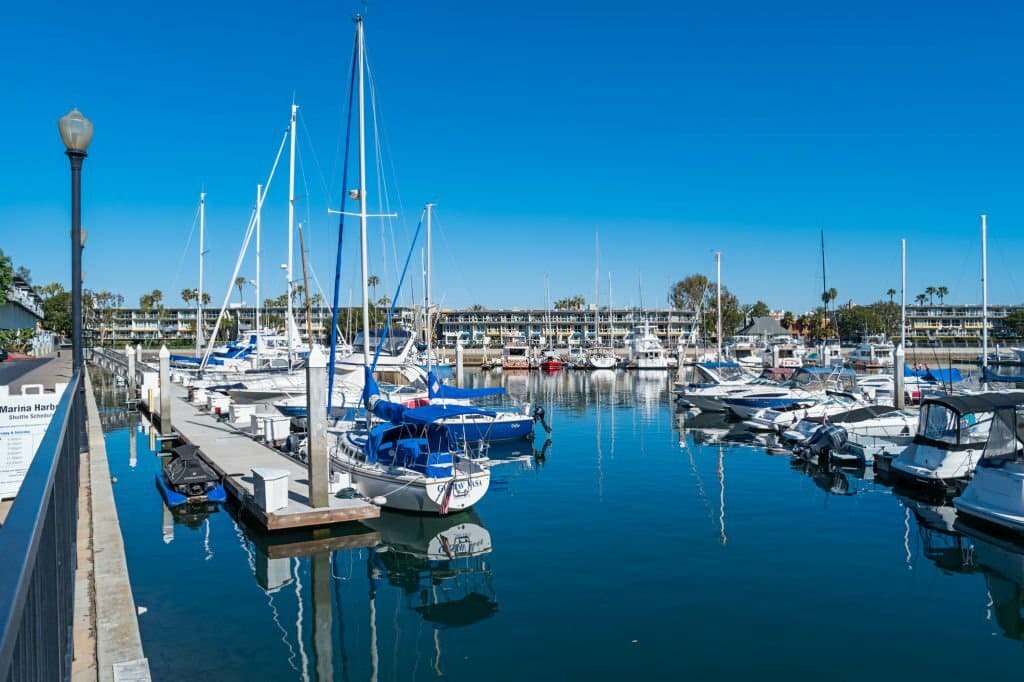 Sandy Point State Park in Maryland: A tranquil environment ideal for family outings where everyone can try out stand-up paddle boarding.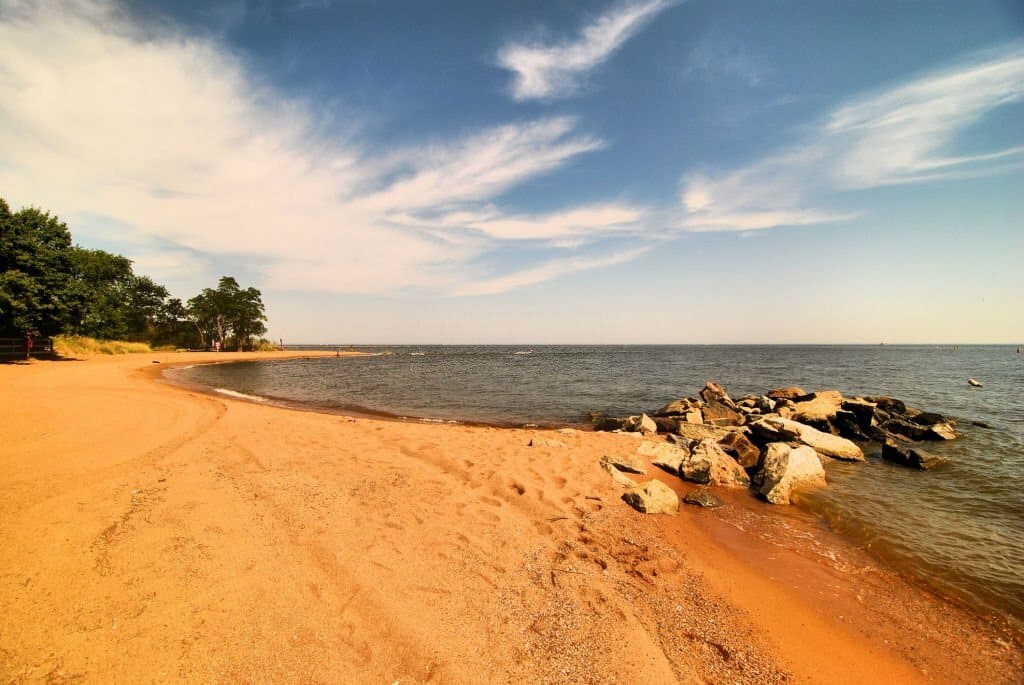 Hood River Waterplay in Oregon: If you're looking for an adventure-filled day amidst impressive landscapes, look no further than this rental hotspot located along the Columbia River Gorge.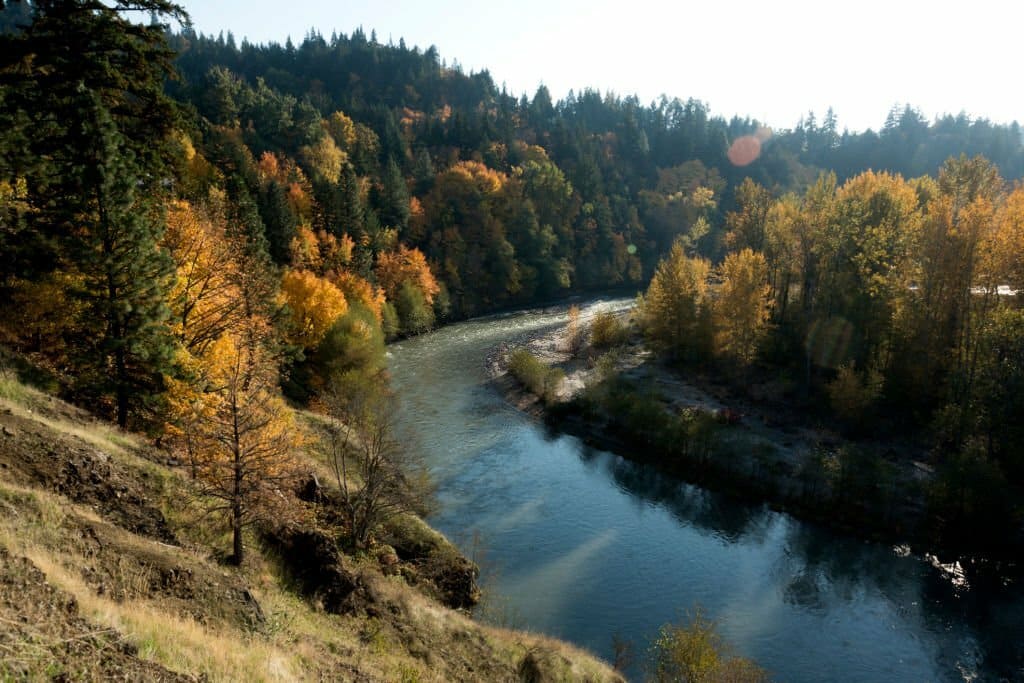 Cabo Pulmo National Park: Yes – I know this is in Mexico but I had to include it because of how popular (and impressive it is). This national park is famous for its abundant wildlife and spectacular surrounding views. It's well worth a trip to Mexico just to visit.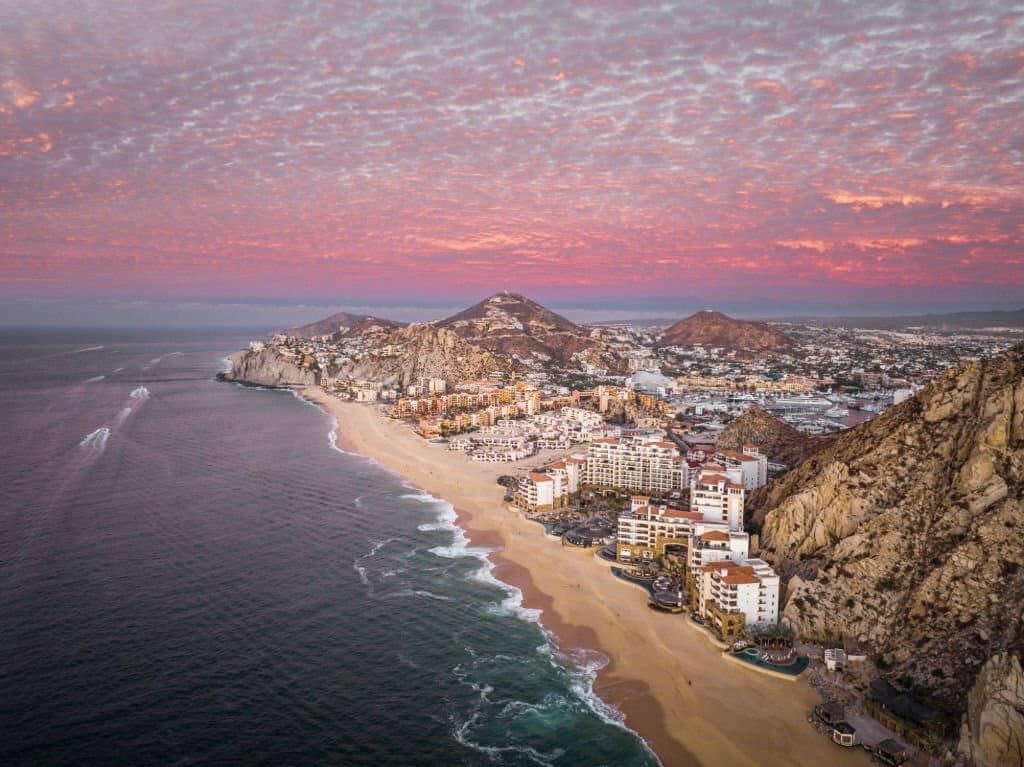 Peer to peer rental marketplaces
Peer to peer rental marketplaces have become increasingly popular for paddle board rentals. These online platforms connect individuals who want to rent out their paddle boards with those looking to rent them.
It's a convenient option that offers a wide variety of choices and flexibility in terms of locations and prices. With peer to peer rental marketplaces, you can easily find paddle boards near your preferred location, compare different options, read reviews from previous renters, and book directly through the platform.
This allows you to enjoy the benefits of renting a paddle board without the need for traditional rental shops or agencies.
Reservations and availability
To rent a paddle board, you'll need to make a reservation in advance. Here's what you need to know about reservations and availability:
Reserve your paddle board rental ahead of time to secure your spot.
Check the availability of rental boards for the date and time you want.
Some rental locations may require a deposit or credit card information to confirm your reservation.
It is recommended to book early, especially during peak seasons, to ensure availability.
If you're planning a group outing, inquire about group reservation options.
Keep in mind that walk – ins might be accepted if there are available boards, but it's best to call ahead.
How To Find Trustworthy Paddle Board Rentals In Your Area
There is a skill to finding some of the best paddle board rentals without being ripped off…
I have created a simple 6 step process for finding reliable places in your area.
To stop this article from being too long, I've decided to separate them into different sections – this is more informational.
But I've got you covered – use the link below for the 6-step process for finding reliable rentals:
There's also a lot more to it than most people think. Many rental companies have scams that they use to try and charge you more, you can find more information on that here:
And another important factor is what to get BEFORE you go and take out a rental. This is really important because often the products at the paddle board rental stores are faulty and sometimes even dangerous. Here's what you should know:
Types of Paddle Board Rentals
The types of paddle board rentals available include single kayaks, tandem kayaks, stand-up paddle boards (SUP), inflatable SUPs, and surfboards.
Single kayaks
Whether you're a beginner looking to try out kayaking or an experienced paddler seeking some solitude, renting a single kayak is an excellent choice.
Tandem kayaks
With tandem kayaks, you can double your strength and paddle further distances without getting tired too quickly. So grab a partner and embark on an exciting journey with these versatile watercrafts!
Stand-up paddle boards (SUP)
When renting an SUP, it's important to consider factors such as size, weight capacity, and skill level to ensure optimal performance during your adventure.
Inflatable SUPs are particularly worth considering when renting because of their convenience and portability. They are lightweight and easy to transport, making them ideal for travel or storage limitations.
Surfboards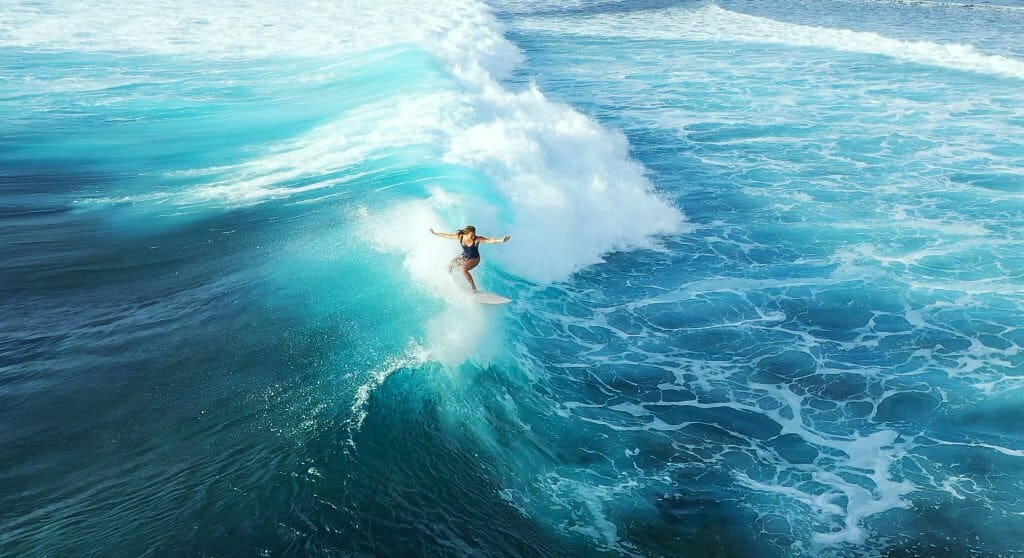 Surfboards are another type of paddle board rental that you can consider. These boards are specifically designed for catching and riding ocean waves. They come in various sizes and shapes to accommodate different skill levels and wave conditions.
Whether you're a beginner looking to learn how to surf or an experienced surfer wanting to try out different boards, renting a surfboard is a great option. Make sure to check the available surfboard options at rental locations near popular surfing spots, so you can choose the right board for your surfing adventure.
Rental Rates and Policies
Rental rates for paddle boards vary depending on the location and length of rental, with options available for both half day and full day rentals. Policies may include age requirements, equipment included in the rental, and any COVID-19 protocols that need to be followed while renting.
Payment options
Renting a paddle board is made easy with various payment options available. Here are the different ways you can pay for your paddle board rental:
Credit or Debit Card: Most paddle board rental services accept major credit and debit cards for payment. This convenient option allows you to make a secure transaction without the need for cash.

Online Payment Platforms: Some rental services offer the option to pay through online payment platforms such as PayPal, Venmo, or Apple Pay. This allows for a quick and hassle-free payment process.

Cash: In certain cases, rental locations may accept cash payments. However, it's always best to check with the rental service beforehand to ensure they accept cash as a form of payment.

Rental App Payments: Peer-to-peer rental marketplaces often have their own mobile apps that provide seamless payment transactions directly within the app. This eliminates the need for carrying around cash or worrying about credit card information.

Gift Cards or Vouchers: If you have received a gift card or voucher specifically for paddle board rentals, you can redeem it as a form of payment at participating rental locations.
Student and military pricing
Many paddle board rental services offer special pricing for students and military personnel. This is a great way for these groups to enjoy the activity at a discounted rate. Whether you're a student looking for a fun adventure or in the military seeking some relaxation on the water, be sure to inquire about any available discounts when renting a paddle board.
It's an excellent opportunity to experience paddle boarding without breaking the bank. So, take advantage of these special rates and make your paddle boarding experience even more enjoyable!
What to Expect During the Rental Process
Age requirements, equipment included, and designated routes are just a few things to expect when renting a paddle board. Discover everything you need to know for a smooth rental experience.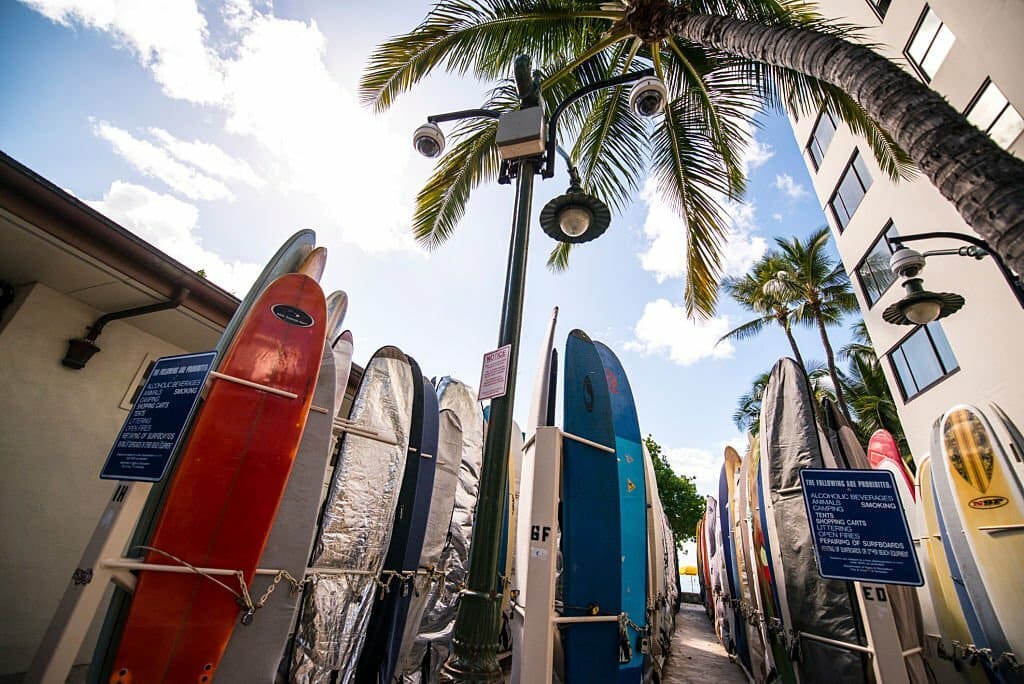 Read on to find out more!
Age requirements
Some paddle board rental companies have age requirements in place to ensure the safety of their customers. It is important to check with the specific rental company beforehand to determine their age restrictions.
This information can usually be found on their website or by contacting them directly. By adhering to these requirements, both renters and rental companies can maintain a safe and enjoyable experience on the water.
Equipment included
Here's what you can expect to find included with your paddle board rental:
Life jackets: Rental services provide life jackets to ensure your safety on the water.
Paddle boards: The rental comes with a high-quality paddle board, suitable for your skill level.
Paddles: You'll receive a paddle that is appropriate in size and material for optimal performance.
Safety straps: Some rentals may include safety straps to keep your belongings secure while paddling.
Dry bags: Rental services may offer dry bags or waterproof cases to protect your personal items from getting wet.
Water shoes: Depending on the rental service, water shoes might be provided to ensure comfort and protection while paddling.
Routes and designated areas
Paddle board rentals offer a variety of routes and designated areas for you to explore. Just make sure that you ask the rental company for a map of the area, designated routes… Or just take out a guided tour 🙂
Safety and Considerations
Stay dry during your paddle board rental by bringing along a waterproof bag for personal belongings and wearing water shoes to prevent slipping. Additionally, many rental locations provide lockers and changing rooms for convenience.
Staying dry
To ensure a comfortable and enjoyable paddle boarding experience, it's important to stay dry. Wearing appropriate attire can help keep you protected from water splashes and minimize the chances of getting wet.
Consider wearing quick-drying clothes or a wetsuit if you'll be paddling in colder waters. Additionally, investing in waterproof accessories such as dry bags can help keep your personal belongings safe and dry during your adventure.
Remember to also bring a towel or extra clothes for changing once you're done with your paddle board rental. By staying dry, you can focus on navigating the waters and fully immerse yourself in the joys of paddle boarding without any distractions.
Cell phone and personal belongings
Keep your cell phone and personal belongings safe while paddleboarding. It's important to protect your valuables from getting wet or lost in the water. Consider using a waterproof case for your phone or leaving it securely onshore if you don't want to risk damage.
Additionally, bring along a dry bag to store any other items you may need, such as keys, wallets, or cameras. This way, you can enjoy your paddleboarding experience without worrying about losing or damaging your belongings.
Lockers and changing rooms
Lockers and changing rooms are provided by most paddle board rental facilities. These amenities allow you to securely store your personal belongings while you're out on the water. You can keep your keys, phone, wallet, and other items in a locker to ensure they stay safe and dry during your paddle boarding adventure.
Additionally, changing rooms are available for those who need a private space to switch into their swimwear or wetsuit before hitting the water. This convenience ensures that you can enjoy your paddle board rental experience without worrying about the security of your belongings or finding a suitable place to change clothes.
Other Key Paddle Board Rental Information:
What are the hours of operation for paddle board rentals? Can I get discounts if I make a reservation in advance? What is the policy for cancelations?
Hours of operation
Paddle board rental shops typically have set hours of operation to ensure that customers can easily access their services. Most rental shops are open from early morning until late afternoon or evening, allowing people to enjoy paddle boarding during the prime hours of the day.
Some rental locations may have varying hours on weekends or holidays, so it's always a good idea to check ahead of time. Whether you want to start your day with a sunrise paddle or catch the sunset while gliding across the water, paddle board rental shops offer flexible operating hours that cater to different schedules and preferences.
Additionally, many paddle board rental shops provide online reservation systems, allowing customers to book their rentals in advance and guarantee availability during their desired time slots.
Discounts and reservations
Many paddle board rental services offer discounts for various groups, such as students and military personnel. These discounts can help you save money on your rental, making it more affordable to enjoy a day out on the water.
It's always worth asking about any available discounts when making your reservation. Speaking of reservations, it's important to make one in advance to secure your paddle board rental.
Popular locations and peak times can fill up quickly, so be sure to call or book online ahead of time to guarantee availability for your desired date and time.
Policies for cancelations
Cancellation policies vary depending on the rental company. It's important to familiarize yourself with the cancellation policy before making a reservation. Some companies may offer full refunds for cancellations made within a certain time frame, while others may have stricter policies.
Keep in mind that last-minute cancellations or no-shows may result in forfeiting your payment. To avoid any issues, make sure to read and understand the cancellation policy before finalizing your rental.
Conclusion
In conclusion, this ultimate guide to paddle board rental has covered everything you need to know before hitting the water. From where to rent a paddle board to safety considerations and frequently asked questions, this guide provides a comprehensive resource for beginners and experienced paddlers alike.
So grab your life jacket, find a rental location near you, and get ready for an unforgettable paddle boarding experience!
FAQs
What are paddleboard rentals?
Paddleboard rentals provide an easy way for individuals to experience the water sport without having to purchase and transport large equipment.
Can I just walk in and rent a paddleboard?
Yes, most paddleboard rental places welcome walk-ins! They have staff ready to help you get on the water as quickly as possible.
Is transporting a rented paddleboard difficult?
No, it's not! Paddle board rental companies usually offer easy transport options, including lightweight boards or assistance with loading onto your vehicle.
What should I expect when renting a paddleboard for the first time?
When you rent a paddleboard for the first time, be prepared to receive basic instructions about safety and usage, but mostly anticipate having tons of fun out on the water!